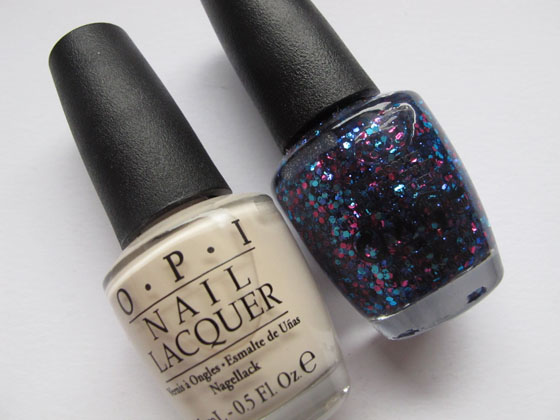 Hi hi!
I purchased two colors from OPI's Spring collection - Euro Centrale, the rest of the colors look gorgeous, but nothing that I MUST have.  I went for the nudey white, and the glitter topcoat in the collection.  For complete swatches of the whole collection, do check out The PolishAholic.
You can get OPI, China Glaze, Essie polishes from my fave trusty local seller, Tammy (Timtam) at her online store here.  (link link link)  She is very fast with replies and shipping.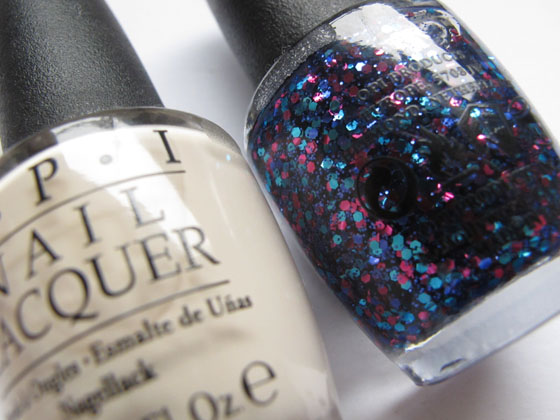 <p>My Vampire is Buff - an off white nude shade - This is two coats, and my kind of color, I am a sucker for anything which is a variant of nude/ white.  I like the formula of this, it is quite smooth, and I don't find it too streaky.   And I love the name.  Heheh.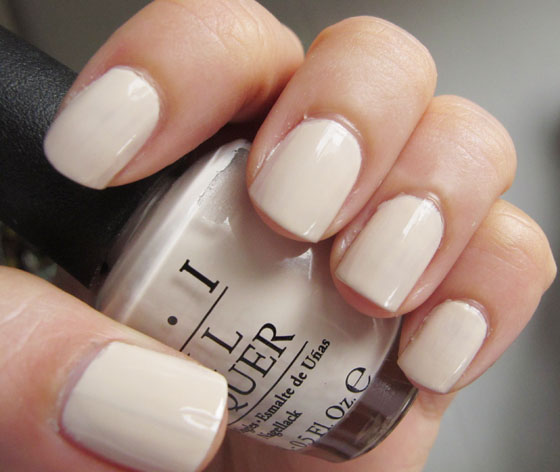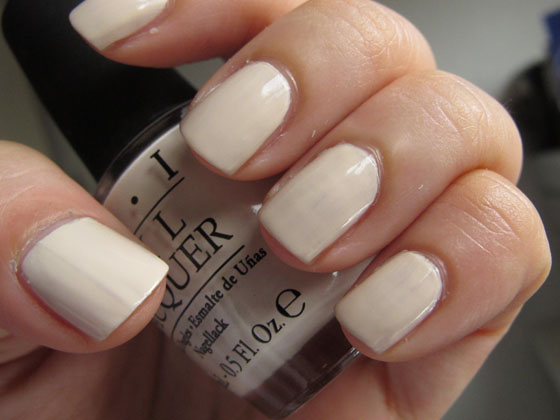 Polka.com is a glitter topcoat, very densely packed with blue and hot pink glitter bits.  I layered it over My Vampire is Buff - this glitter reminds me of Pibble Polish Faithful Friend (without the square glitter bits though, but totally along the same lines).  

Another angle to show the reflection of the glitter bits.  It is really pretty.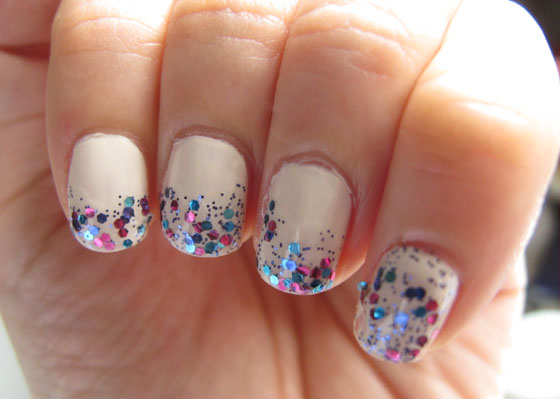 A quick comparison of my fave OPI nudes with My Vampire is Buff: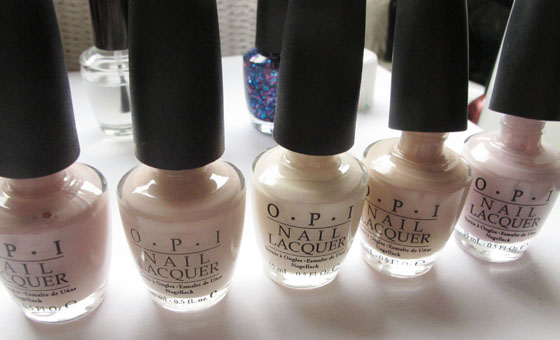 I tend to lean towards the creamy nudes (as opposed to the sheer french manicure nudes from OPIs, such as Sweet Heart), and I am glad to add My Vampire is Buff to the collection. 
Hope this has been helpful, and thanks for looking!