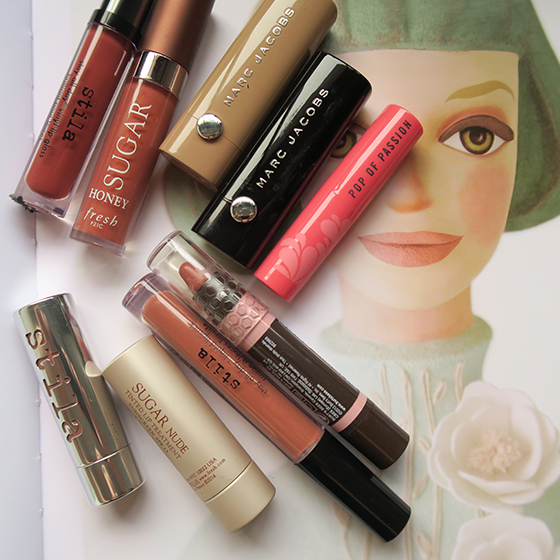 Hi hi!!
In this entry, I have a few nude lipsticks to share with you.  These are a staple in everyone's makeup collection - and there is always a nude colour to suit every skintone.  But these days, wearing a nude lipstick is not the same as, I would say, 5 years aho, when nude lipsticks are often little more than a shade of concealer pale hue on your lips...doing your makeup no justice at all.  Pale nudes only look good in editorial shoots, and seldom flattering in real life. 
Then we have the My Lips But Better nudes - these nudes mimic the natural colour of your lips, but perhaps a tad pinkier/ redder/ browner, and so in this way, I feel that such colours really match every eye makeup look that you do.  A neutral lipcolor will make you look refreshed without going the bold route like a red lip, it is easy to throw on, and you can easily collect a few in your makeup bag to rotate for the week. And a bonus?  I think they wear off quite well, since they sort of blend into your own lip color, so you don't end up with the awkward worn off lip look midway through lunch or drinks.  They just give your lips a healthy looking boost. 
Here I have a few to show you, missing a couple here and there because I can't gather them in time when I shoot these pics. 
I have been wearing such universally flattering nudes lately, and only reaching for my bold lippies on days that I felt like it.  Other than that, I just want to enhance my lip shape, and just keep the rest of the face quite clean. 
I also prefer to go for a more rosy brown shade of nude, as I think that is the closest to my own natural lip colour.  I tend to steer away from the very pinky or very peachy/ coral nudes. 
Some honorable mentions even though they are not pictured here are - either cos they are not currently in my recent rotation, or they are missing/ hiding in one of my makeup bags:
1. MAC Bora lipstick (from the Julia Petit collection, this is limited edition though)
2. NARS Audacious lipsticks in Anita and Anna 
3. Tarte Matte Tint in Exposed 
And the rest are pictured here: 
They come in a variety of finishes and formula, but one thing in common, they are all neutrals with shades of pink, brown and even a little bit of red thrown in.  
I tend to prefer the matte to satin finishes in these lipsticks, but if you like glossy ones, I think there's a lot out there too, or refer to the new Dior Addict lipsticks which I just featured - link here. 
1 - Stila Liquid Lipstick in Dolce dries matte, and has a terracota shade to it.  A warm brown that suits olive medium skin tone.  I kinda like this shade, but I need to have the mood for it.  The formula is good, it is quite creamy to apply and doesn't feel too drying. \
2 - Stila Vinyl lipgloss in terracota - which is redder and darker than Dolce, and it is the only glossy lippie featured in this entry.  It is quite pigmented, and I think it will go well if you line your lips, and go over with this intense gloss. 
3 - BM Pop of Passion in Pop Candy - this is a pinky one, quite neutral in tone, and the formula reminds me of a MAC cremesheen lipstick. Quite moisturising, and I think this comes in a quite a few other shades too.  I haven't used this enough to see if it's long lasting though. 
4 - Burts' Bees Lip Crayon Sedona Sands - like the Fresh lipbalm in Nude, this like a tinted balm, it is very lightweight, and not drying at all.  The colour payoff is not very intense, and I think it gives a natural sheer wash of colour on your lips. 
5 - MJ lipstick in Infamous - this is quite creamy and intense, and is a rather deep rosy and a little bit of brown shade.  I would describe this as a mature pink, though neutral enough to match with a smokey eye, or wear on its own with more neutral eyes. I think this is quite a universally flattering shade. 
6 - MJ Anais - This is one of the nude lipsticks that come in the recent new MJ nude lipsticks collection.  This is less intense compared to the formula of the existing MJ black lipsticks, and this is quite a beigey nude without being too pale.  
7 - Stila Color Balm in Isabelle - this has to be one of my faves along with the Tarte matte lip tint in Exposed. They both have that minty scent and sensation upon wearing, and super comfortable.  I really like this colour too and it is really comfortable to wear.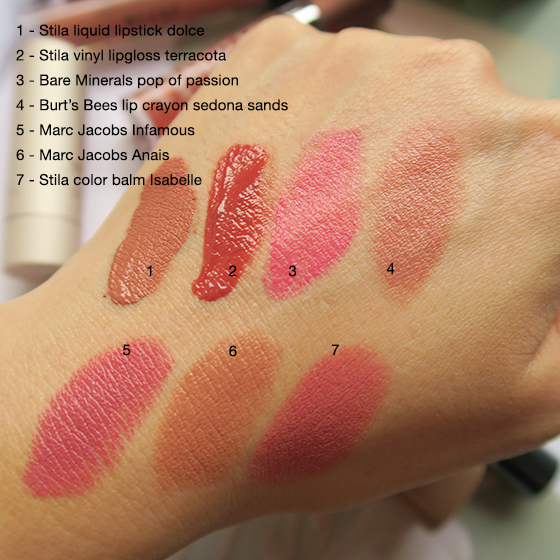 A close up of the Stila Liquid Lipstick in Dolce.  Beautiful!!!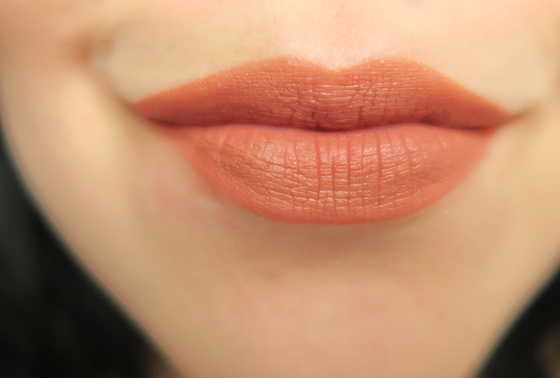 And some of the neutral lippies as shown on a very bare face that I am prepping for another chatty entry, coming soon!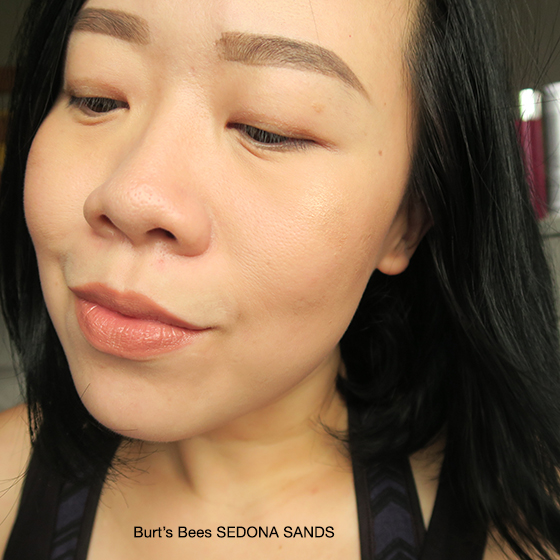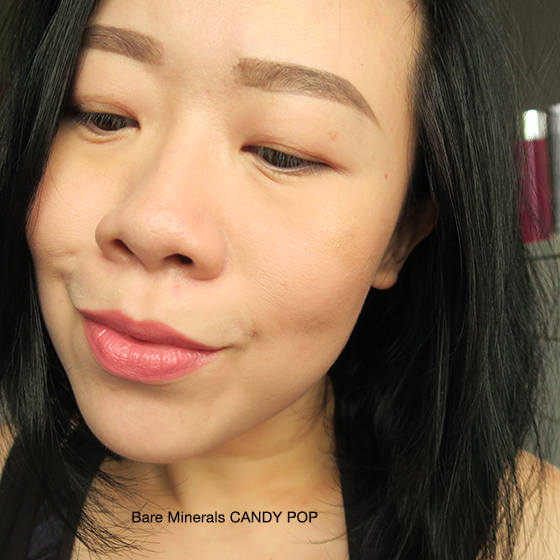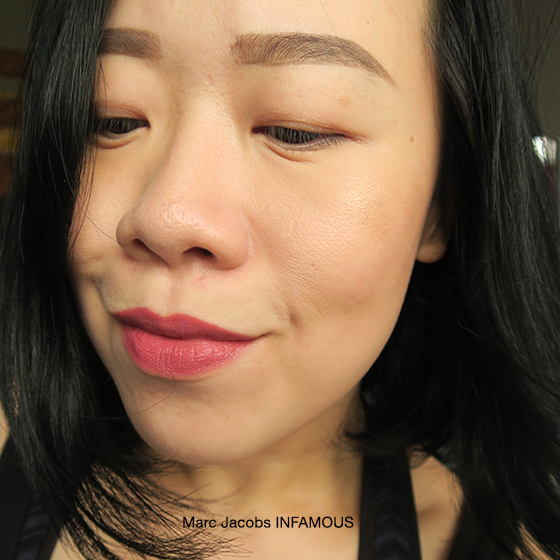 All these lipsticks are available at all Sephora stores, in case you are wondering, and I hope this list of recommendations have been helpful.
p/s - these lipsticks and more have been given to me by Sephora Singapore to try out way back in June, and I am only picking the few that I have actually used and able to talk about in this entry.  
Thanks for reading!!