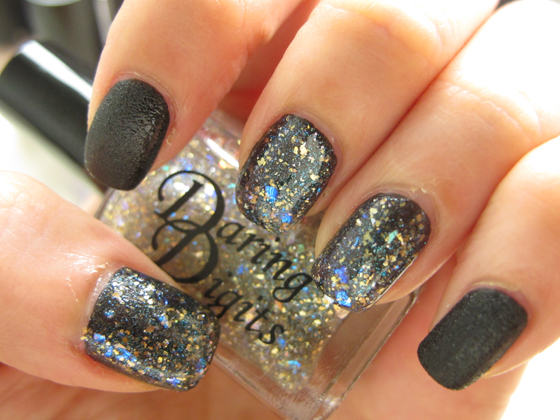 Hi hi!
This is another Meimei's Signatures exclusive shade -
Daring Digits Speicher
(
link here!
)  When I saw this, my thought is 'shatter glass' I love the irregular flakes and also the combination of the blue holo bits.  It seems so cliched to swatch them over a black, but this really shows up the complex glitter and color combination. </p>
The base itself is clear..it is a little on the thick side.  The bits are all evenly and densely packed in the bottle, so even a single coat gives you serious sparkle. </p>
Color description:
A delicate clear base polish with lots of thin gold and silver flakes in irregular size with blue iridescent flakes and blue/purple duochrome micro-shimmers.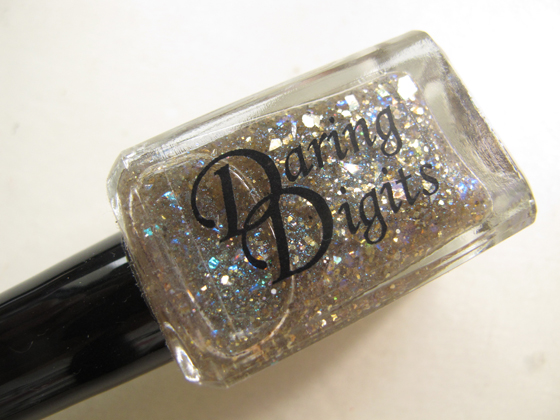 close up of the bottle

Shown here with my fave Nails Inc leather effect black - Love how the blue bits pop and the clashing texture/ finish!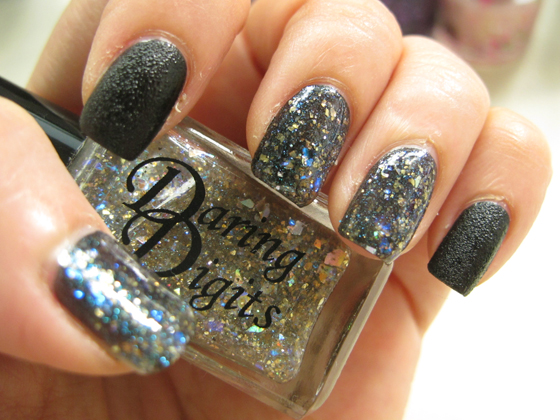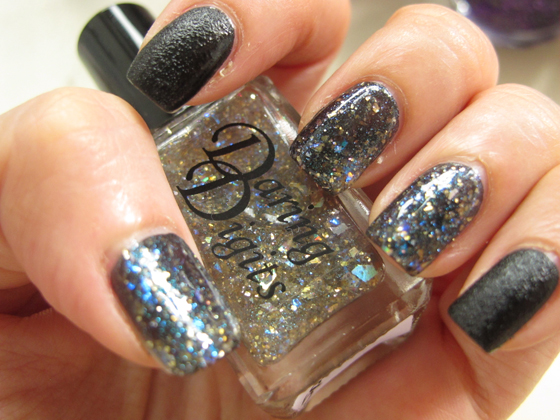 Each bottle of Daring Digits contains 16.5ml of product, and retails for S$12.50 at Meimei's Signatures. (link here!)
I hope that my swatches have been useful!
Thanks for reading!