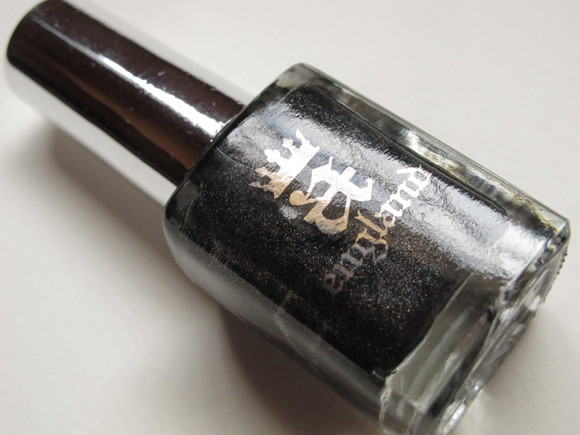 A-England's latest collection, The Legend, see a line-up of 7 shades, all very shimmery metallic (slightly holographic, though I won't say they are straight out holographic).  It is hard to put the A-England finish into any category.  Under daylight, they shimmery, and glimmer so brilliantly, and really eye-catching.  I have one other A-England nail polish - Tristan - and it was one of the more popular shades among most people during my little express manicure stint at Scape a few months back.
So, anyway, yes, back to Bridal Veil - it is a black nail polish - with that same interesting mix of metallic and holographic shimmer.  I will show it with a comparison, you can see it is neither holographic, nor gummetal.  And the shimmer is so densely packed, but yet it doesn't take away the blackness of Bridal Veil.
Very chic.    And especially so, on my short nails.
You can buy A-England nail polish at
mei mei's signatures here and also check out their Facebook page
a-england website (free intl shipping!)
Photos & swatches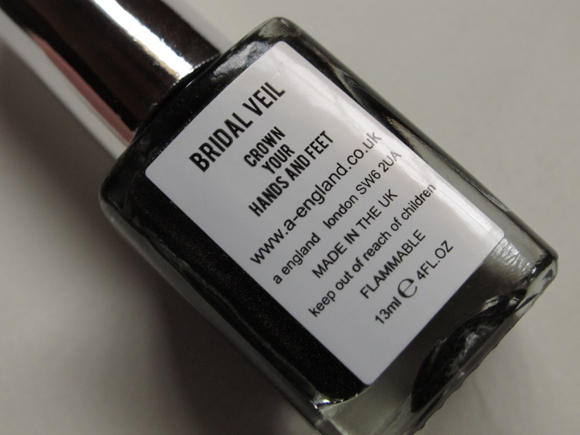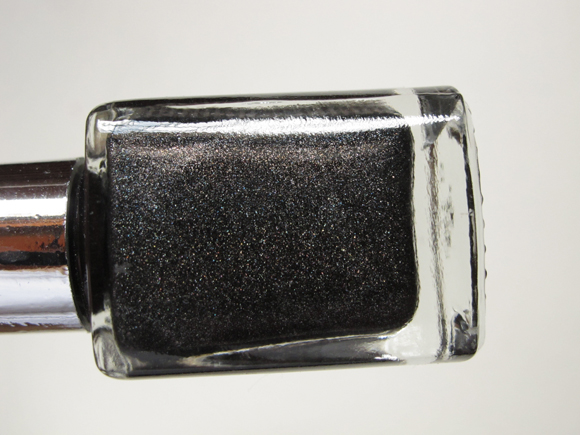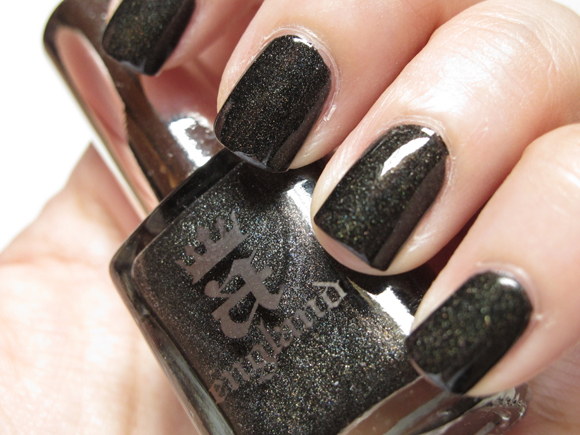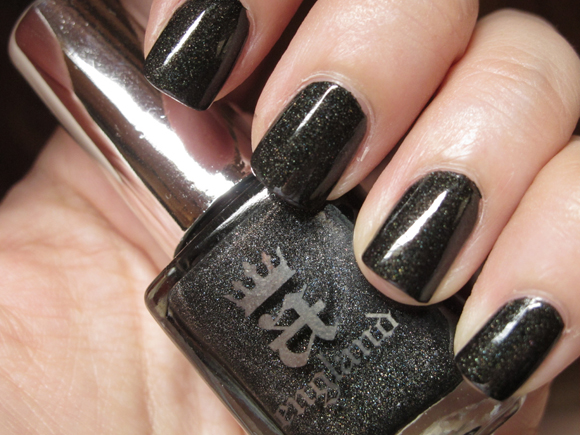 I am comparing it with Color Club's Revvvvolution - a black holographic - I used to have OPI My Private Jet - which I actually USED UP - but I have given my second bottle to my sister since then.   They look quite similar in the bottle, but entirely different once applied.  Revvvolution is more grey-silver in its base color, while Bridal Veil still shows up solid black.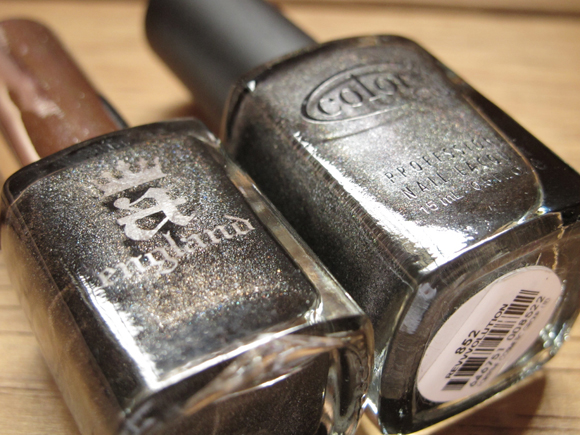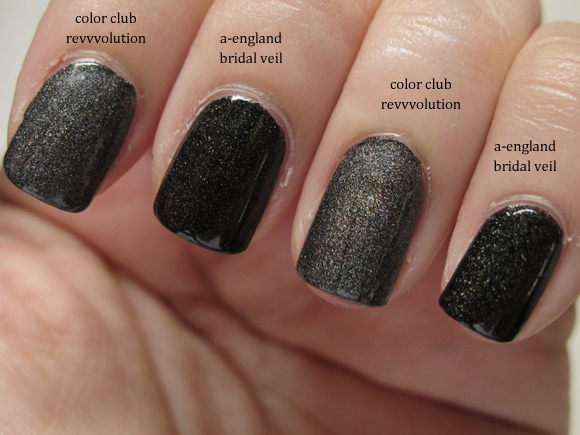 Hope this has been helpful.
Currently contemplating a proper order for some a-england polishes.
Eugenia from ommorphia has some very mouth-watering swatches of these nails polishes on her site,  her description is priceless too!
That's all and thanks for looking!
</p>