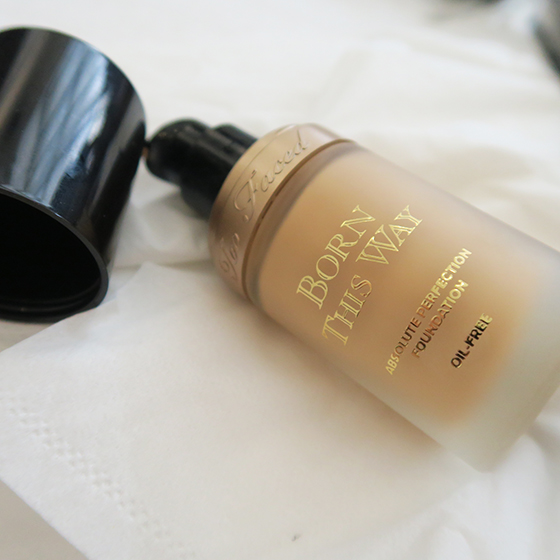 Hi hi!!
This entry will be a review and demo, sharing with you why Too Faced Born this Way foundation is now my current go to fave foundation.   I was intrigued by the name (hallo, it's the name of one of my all time fave Lady Gaga song..) and also the idea of a medium to full flawless foundation is kind attractive to me.  I have been testing out quite a few foundations lately, but none has really stood out to me... I was looking for something new to wow me, and this indeed wow me on the first couple of uses.  
Some background though - I haven't been reaching for a full fleged foundation in recent weeks, instead I prefer to opt for a sheer to light coverage of bb base with maximum sun protection, I don't need the coverage, but I do need something to even out my skintone and also give me sun protection in one single product.  So I was very pleasantly surprised by how much this foundation covers, but at the same time how flawless and relatively lightweight it feels.  In terms of performance, I would totally compare this to the Dior Star foundation - that same smooth flawless coverage, but in a much easier to blend formula.  For the Dior star, application takes some getting used to but the overall finish and longetivity is superb, but for Born this Way, the blending is smooth and fast. 
Before I get into the actual review, here's the product information (taken from Too Faced website)
Born This Way is an oil-free foundation that masterfully diffuses the line between makeup and skin. For coverage so undetectable, you can't see the makeup and you can't see imperfections—all that's left is naturally radiant skin that looks like you were Born This Way.
MORE TO LOVE:
Medium-to-full undetectable coverage
Oil-free
Coconut Water helps delicately replenish skin's moisture levels without overhydrating—for the look of radiant skin
Infused with the resilient Alpine Rose to brighten the skin's appearance and promote elasticity
Hyaluronic Acid helps balance skin for a smoother, more youthful appearance
APPLICATION TIP: For medium coverage, apply a small amount from the center of the face outward and blend with fingertips, sponge, or brush. Build to full coverage by layering as needed.
For your information, I use the shade Vanilla (which is the 3rd lightest shade, and at our local Sephora stores here, I think you can find 14 shades - that's pretty impressive).  The foundation is currently available, and retails for SG$55 each.  
Application & review - 
3/4 of a pump is usually enough to do a full face for me.  Although if you like to go back and build up coverage in selected areas, a full pump would be better.
On lazy days I like to just use my fingers to apply foundation, but for this foundation I have been using a buffing brush.  You can use any of your fave buffing brush, something with dense soft hairs to buff and blend the foundation into your skin. 
The foundation is easily buildable and blendable. However, I do think that even with one thin layer, it manages to even out all my skintone and makes everything look flawless. 
I will start by dabbing the foundation all over my face, and then start to blend by buffing it into my skin.  The foundation blends really easily, and it sets about 10 min after application. 
I would usually set with a loose powder and using a powder puff, but I was doing my makeup on the go in this set of pictures, hence I used a large powder brush instead.  I honestly prefer the effects of using a powder puff when I am setting my face at home. 
The foundation is pretty long lasting and withstand the humid weather for me.  I don't normally use a primer these days (too much trouble, too much steps, too many layers, and I don't need a primer anyway).  It lasts well on me, a good 10-12 hours, and without touching up.  The only thing I would say is I need to touch up my T zone once a day.  Cos it starts to look a bit shiny in the middle of the day.  It didn't oxidise on me too, and it looks pretty and fresh the whole day, esp after the blotting. 
This is really flawless and covers all my skin imperfections. 
For a mid-priced foundation I would highly recommend this foundation, it is easy to use and looks super pretty.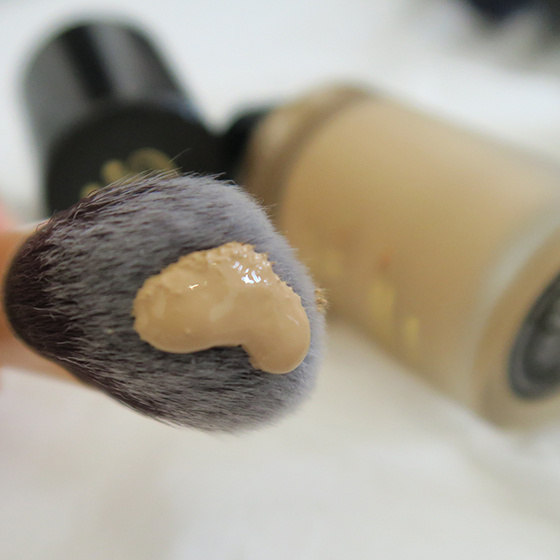 <strong>Pics of the application: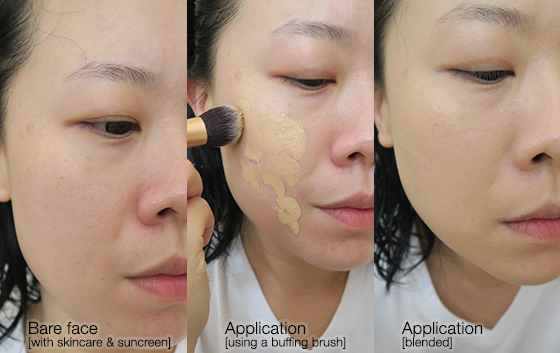 </strong>You can see that the foundation neutralises the pink tones in my skin, but yet it is not too thick and mask-like.  Vanilla is a light warm shade, and it is a good match for my NC15-20 skintone. I would describe the coverage and finish to be a natural flawless finish.  I mean, anyone would be able to say that I am wearing foundation for sure, but the finish is just flawless and beautiful.  It is not matte, I would say it is slightly radiant..not glowy shiny.  I only added on the glowy shine when I am applying my highlight powder - I used The Balm Mary Lou-Manizer in this LOTD.   This is also a foundation which photographs very nicely, though I must say that with the ingredient of titanium oxide, it tends to flashback a tiny bit.  
More pics and demo: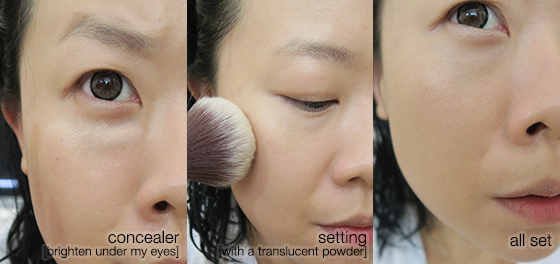 Okay, fast forward to 20min and tons of other makeup later, this is the full face done. lol.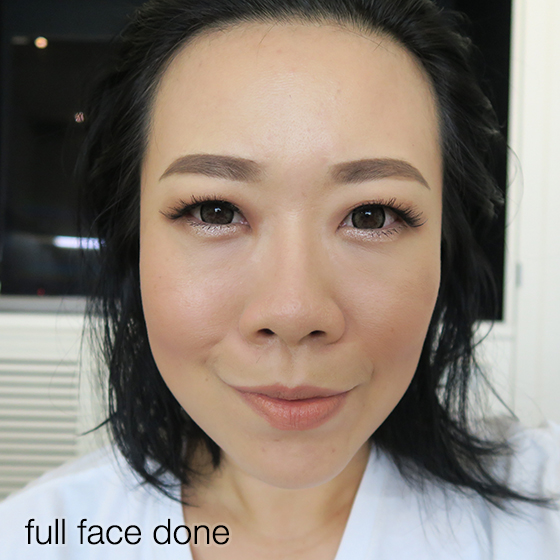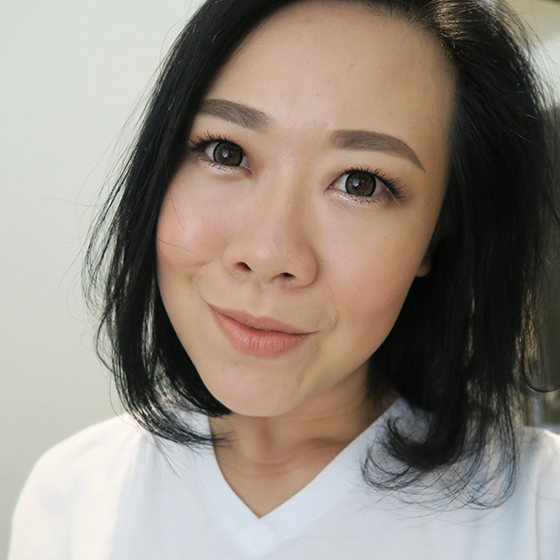 a close up of the skin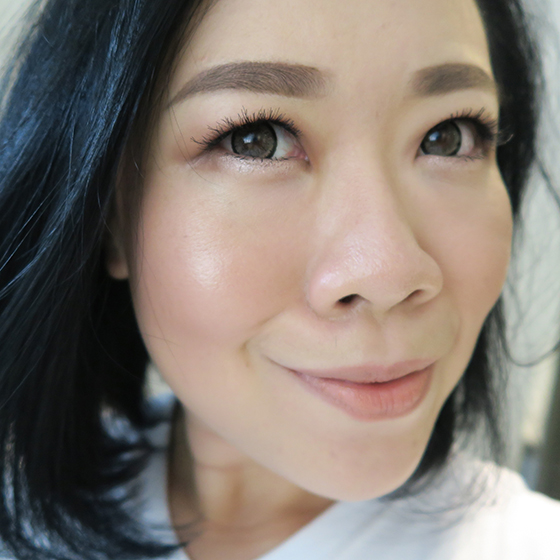 and one more pic I took during the week, 7 hours into wearing the foundation.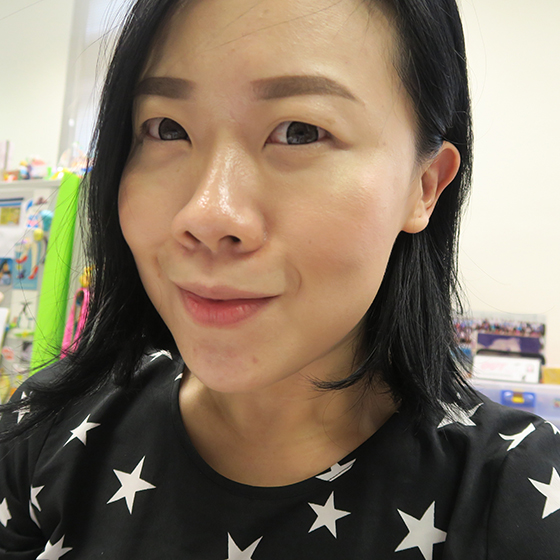 I highly recommend this foundation!  Have you tried it yet??
Another foundation which I love is the MAC Pro Long Wear nourishing foundation.  I think that will be my next foundation review.  
Hope you find this review helpful!  
Thanks for reading!