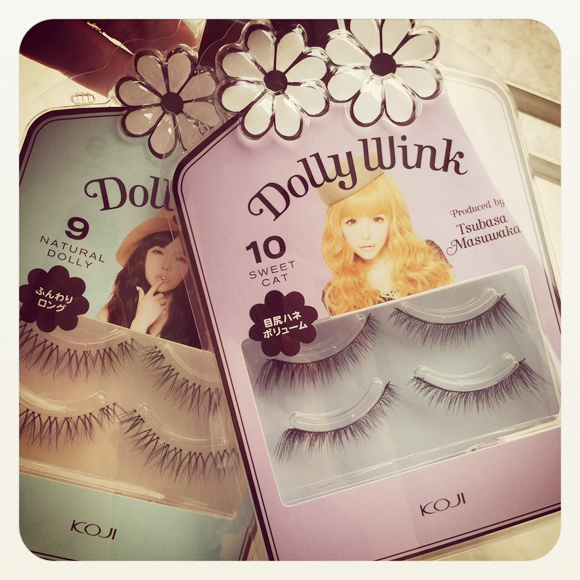 Hi hi!
I was a little impulsive, and purchased the new released DollyWink false lashes yesterday (at Watsons where they had some 7% off storewide).  They aren't the cheapest lashes around, but they aren't my most expensive either.  I like that each box contains 2 pairs, and depending on how many uses you get out of each pair ----obviously the more uses you get, the more economical each pair becomes.  The little tube of glue that comes with each box is actually pretty darn good.
I decided to take the plunge with these lashes, because I have always admired them on the shelves, but couldn't bear to shell out over $20 for falsies (and don't ask me why I have paid way more for my Shu Uemura ones).  But I think the lashes are really one of the better ones out there, and if you look closely at these two sets of lashes (taken with my iphone camera, mind you) you can see just how soft and fluttery they look.
I like that #9 Natural Dolly has an invisible band, and it looks like little clusters of lash hairs, so if you are wearing light makeup, you wear these lashes, they add some volume and length to your eyelashes, and very very natural.
My only qualm is that the lashes are really quite wide, and most people would need to trim quite a substantial bits from the ends in order to fit their eyes.  I didn't trim them, and I try to place them more towards the outer corner of my eyes to extend and give the illusion of me having longer and bigger eyes.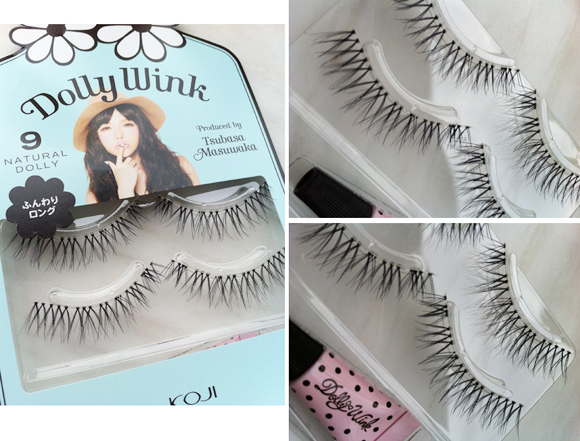 #10 Sweet Cat has a denser outer coner, it is very wispy, and also on the natural side.  I like lashes like this, they also have the effect of elongating your eyeshape.  I like how the hair lengths taper nicely towards the corners.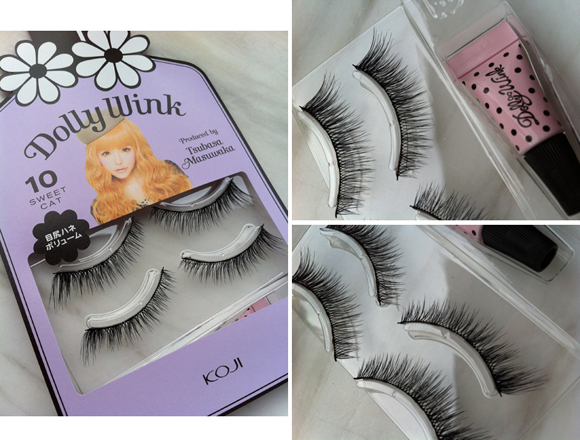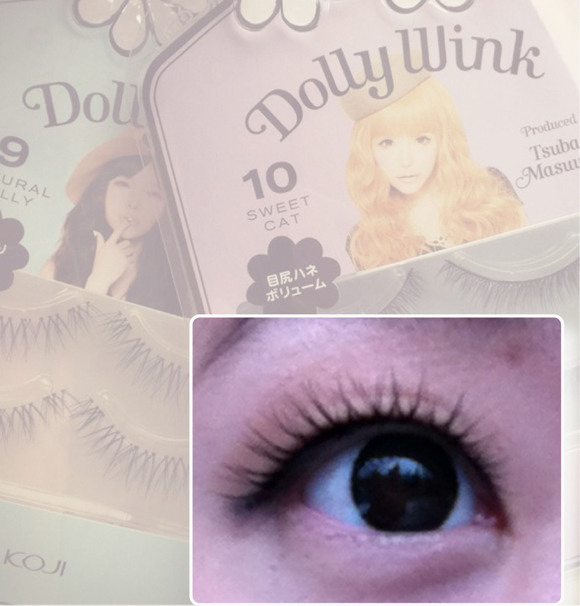 Here I am wearing #9 Natural Dolly.  You see how the hairs really does look like my own lashes or something.
Pretty amazing.
LOVES.
Have you tried Dollywink false lashes?
That's all, and thanks for looking!