Hi hi!
So it's been quite a little while since I bought some Essies... I got one here and there, and the other day as I was just browsing Tammy's site (link!) to see what new collections she stocks, I was pleased to see two Essie collections listed, and after a round of swatch researching, I settled for these 3 shades. 
The two new collections are - and I am including links to complete swatches at Ommorphia.
<a href="http://ommorphiabeautybar.com/2013/05/13/essie-summer-2013-collection/" target="_blank">Essie Summer 2013 
</a>And from the Bridal collection, I got Meet me at the Alter, and No Baggage Please, a couple of very pale pinky lilac-y shades with just the tiniest bit of shimmer.  
I also got Naughty Nautical from the summer collection - a bright blue green that also contains very fine shimmer.  
I notice that Essie's new collections are starting to have lots of these shimmer+creamy hybrids.  They are very subtle, but there's a slight sparkle to your nails when you wear these colours.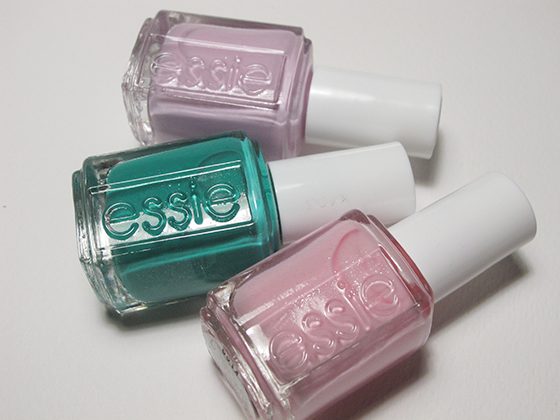 The two bridal shades are on the sheer shade and definitely takes a steady hand to apply.  Here you see 3 thin coats, by 2 coats they are patchy, and 3 coats even everything out.  I suggest letting each coat dry for a couple of minutes before applying the next.  From then on any surface uneveness will be smoothed out with a topcoat.  Even though I wish the formula could be better, I do enjoy these soft touch pastels, they don't look chalky at all despite their lightness.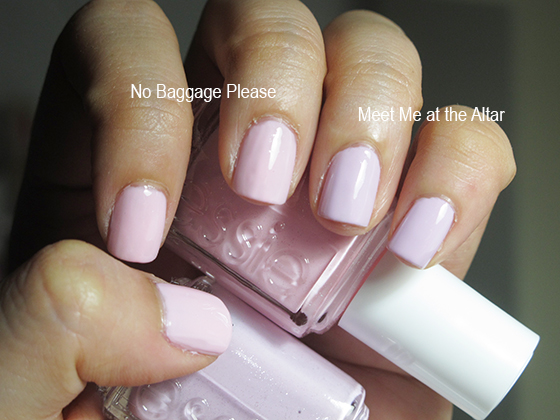 Next is Naughty Nautical (cute name!) and it is a creamy blue green - the shimmer are almost invisible, but they certainly add some dimension to the overall colour.  2 coats for perfect glossy opaque finish.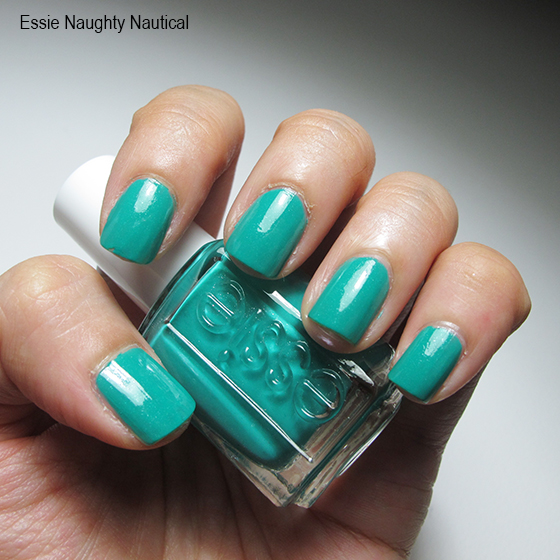 And the best deal, I got all three Essies for $25 (with normal postage) because Tammy is running a GSS promotion right now.
Get shopping!