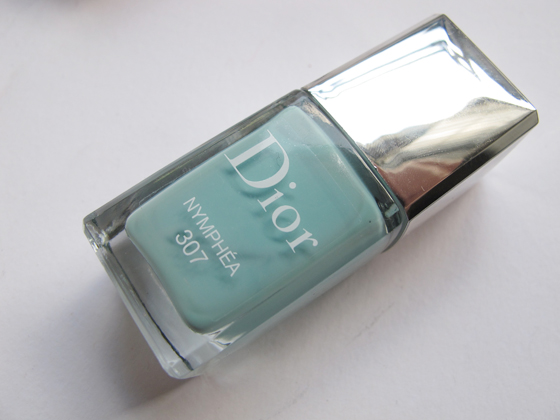 Hi hi
A couple of weeks back, I purchased the new Dior Nymphea nail polish (which is released as part of the new DiorSnow collection) there are two other polishes in this collection (a shimmery sheer white and a baby pink).  The pale blue green immediately attracted me, and I know I had to have it. </p>
Nymphea has a smooth glossy finish, and I applied 3 thin coats here for maximum opaque - you can see slight bald spots with 2 coats, fyi. 
I also applied the new upcoming Dior Gel Coat in this set of swatches - it is very glossy, and gives a glassy (yes, glassy) finish to the nail polish.  The dry time is about 10 minutes before they feel 'dry' to the touch. 
Overall, if you like mint/ pale jade color, do check out Nymphea.  I had thought that it will be so similar to other similar shades in my stash, but comparing Nymphea to two other 'famous' blue-green, you can see that they aren't the same at all. 
Nymphea might be a softer (less stark) version of Essie Mint Candy Apple (which I also have, but didn't swatch side by side). 
Swatches -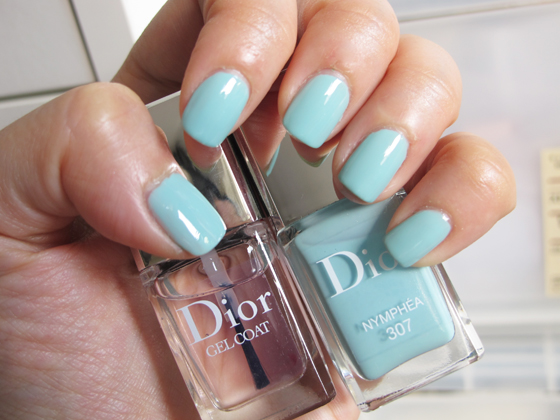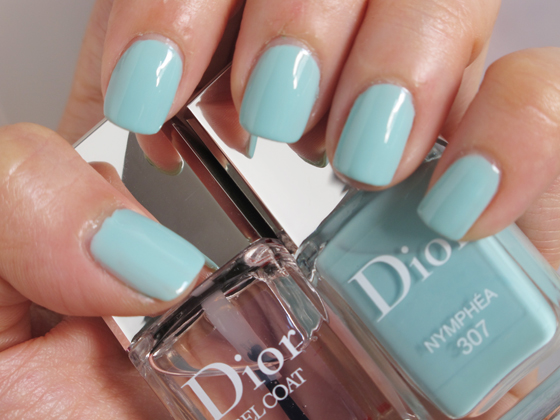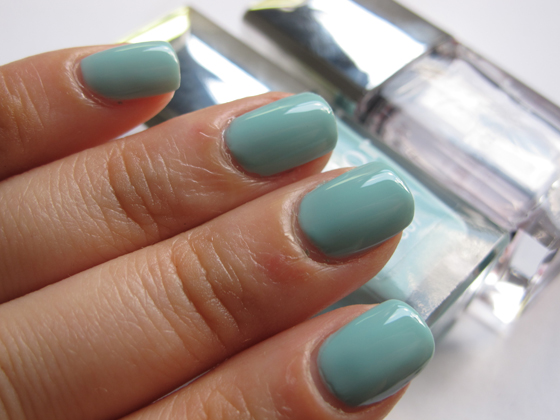 Comparisons - Chanel Nouvelle Vague is darker, and more green.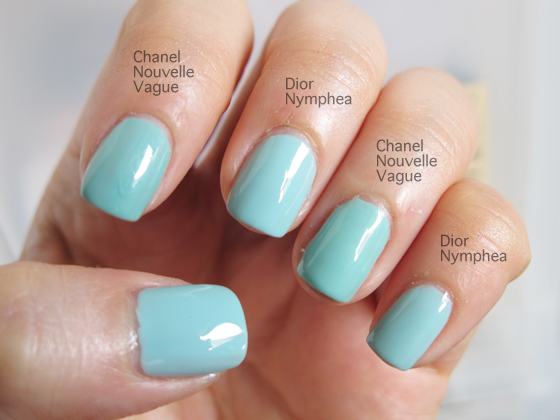 Dior Saint Tropez is darker, and more blue...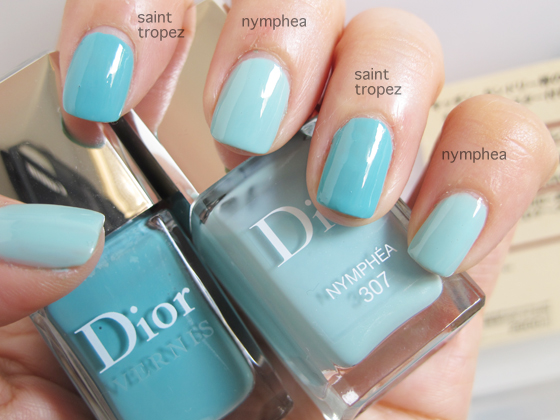 Hope this has been helpful, and thank you for looking!