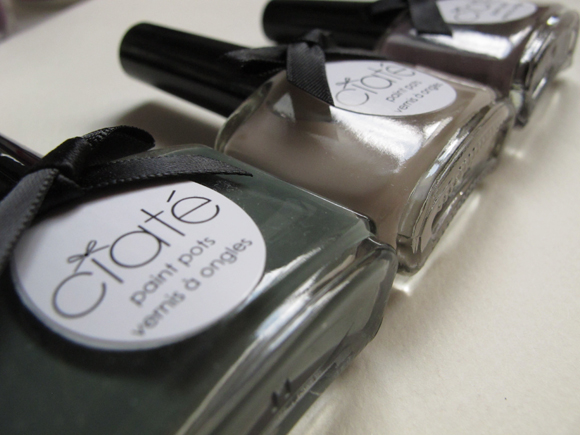 Ordered my first Ciaté nail polishes from beautybay.com (free intl shipping!!! click click click!)  You can view the site in SGD$$$ and they stock many brands, including RMK, Urban Decay (NAKED2!!!), Deborah Lippmann etc  DEFNITELY somewhere you don't want to shop, if you can't control yourself.  Hahaa ...   Can't remember how much each of these costs, but I think they are in the S$14 range.
I picked three colors, one quirky, one just for the name and one 'famous' shade.
When they arrived in a little over a week, I was very excited.  The bottles look bigger than I had expected, and the brushes are the big ones like the OPI polishes.  The fomula on all these are very smooth, and have high glossy finish.
Vintage is a army green type of color that is an interesting mix of cream, grey and green.   It belongs to the same category of Essie's Sew Psyched (I didn't do any comparisons here, no more clean nail wheels), and also Chanel's Khaki Vert.  Though I think Vintage has more grey undertones. Opaque in 2 coats.
Cookies & Cream is a nude shade, which is also the IT color if you hear people rave about Ciaté nail polishes.  It is a sheer-ish neutral tone color, with a little grey (again) which makes it a rather cool toned nude.  There is no hint of pink and beige... just a very putty sort of shade. I had to apply 3 even shades to get full color payoff.
Fade to Griege is a color I pick just because of the name.  It belongs to the same family of Metro Chic (again, I have Metro Chic, but apologies for not comparing them side by side).  It is a dusty grey purple, and is opqaue in 2 coats.
Here they are: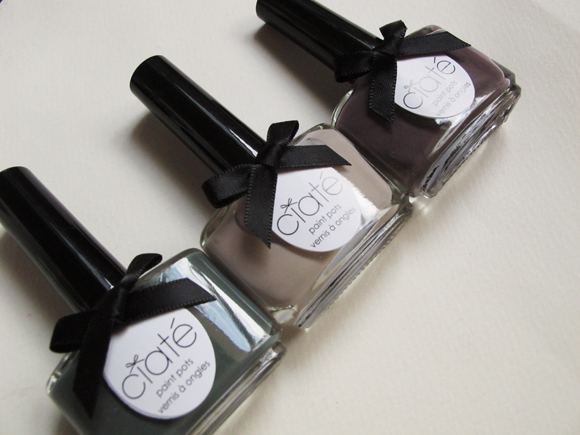 Vintage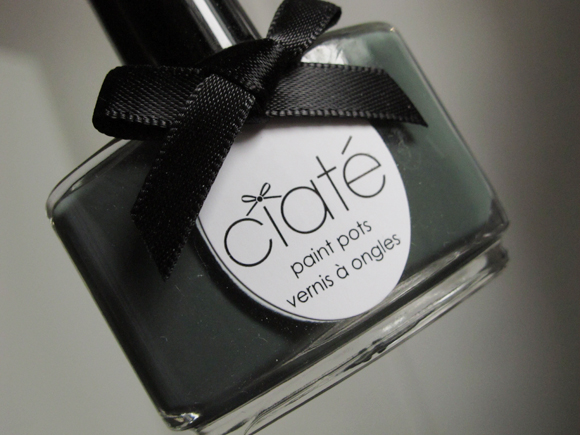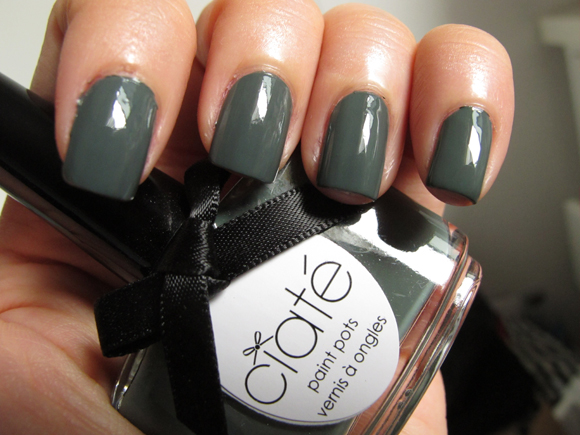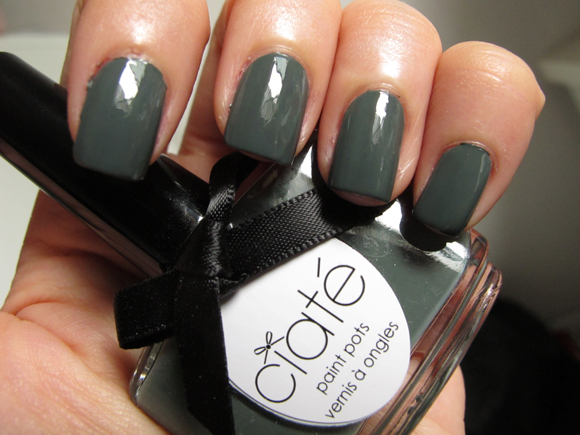 Fade to Griege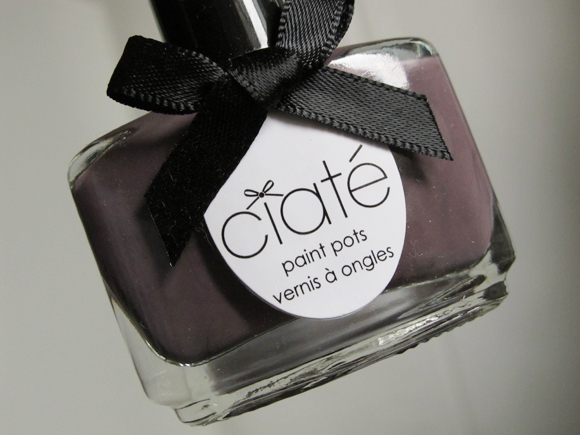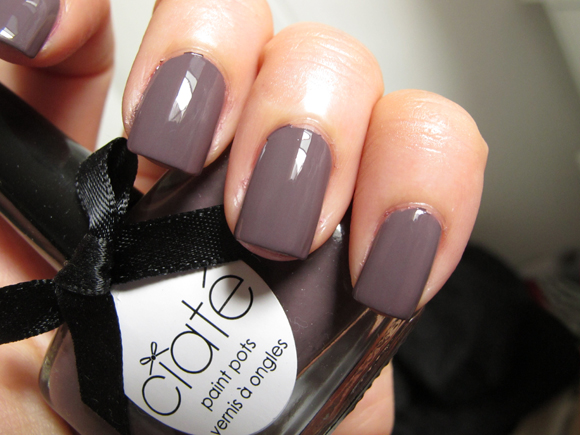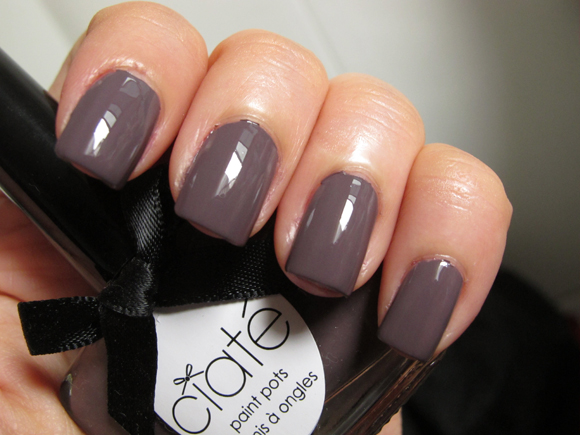 Cookies & Cream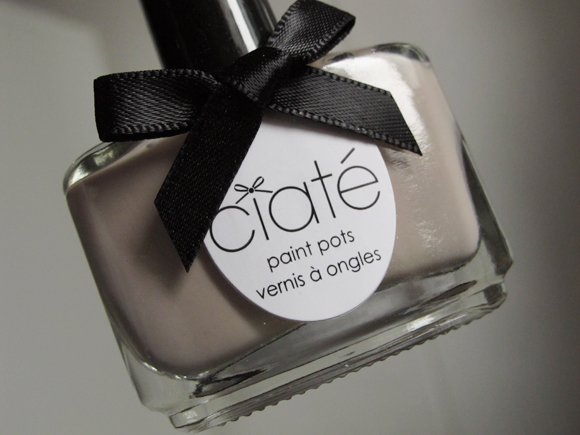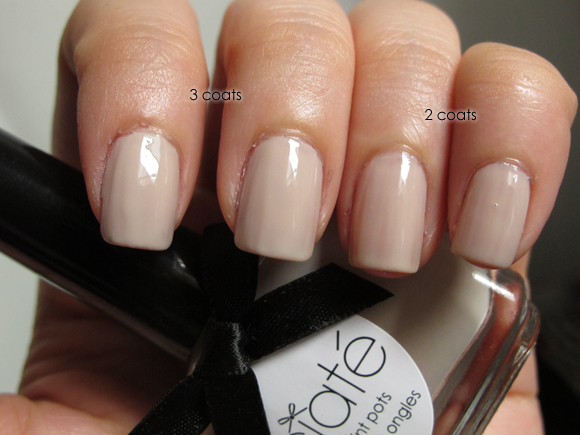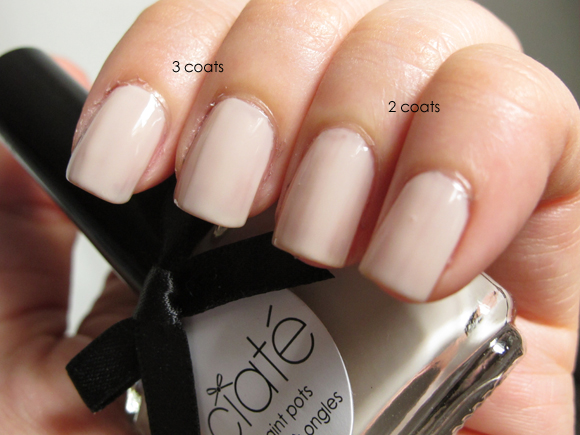 Have you tried out Ciaté nail polishes?  Which are your faves (recommendations)? I am contemplating a couple of wicked reds.  Hmmm...
Thanks for looking!