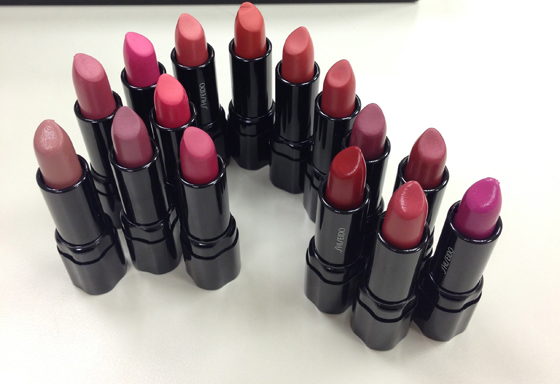 Hi everyone!
Last week, I had the chance to preview the new Shiseido products from their SS2013 collection, and really, the stars of the collection are the 2 new reformulated lipsticks.  You will go crazy at the amazing colors and incredible texture.  
It was hard for me to choose faves, but I will be sharing with you my top picks in the next entry, and also do some LOTDs with these yummy lipsticks. 
Here, you will get to see swatches of all the lipsticks: 
Shiseido Perfect Rouge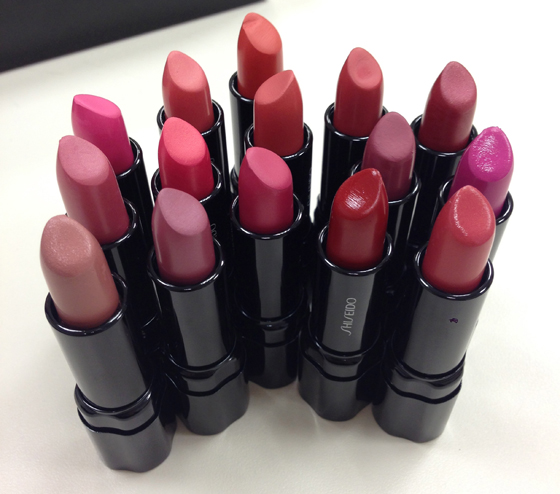 True to the description - the color is rich, vibrant and you get full intensity in just one coat.  The texture is very lustrous and very creamy.</p>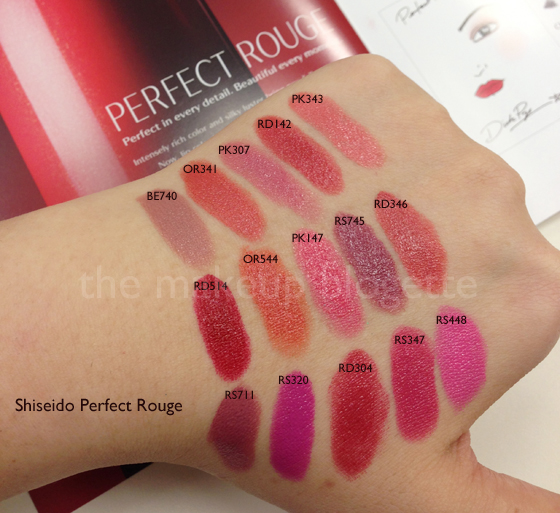 another shot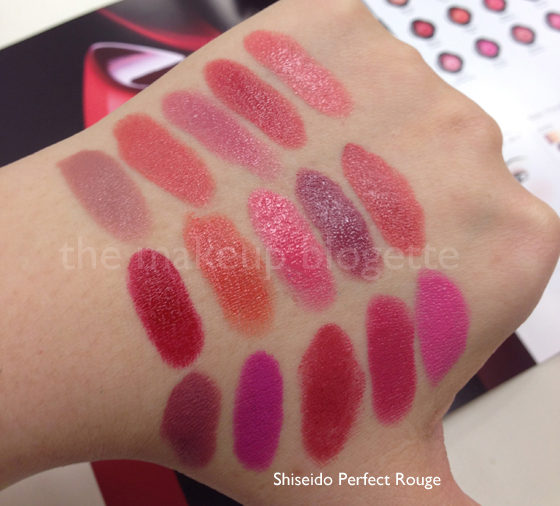 Perfect Rouge Tender Sheer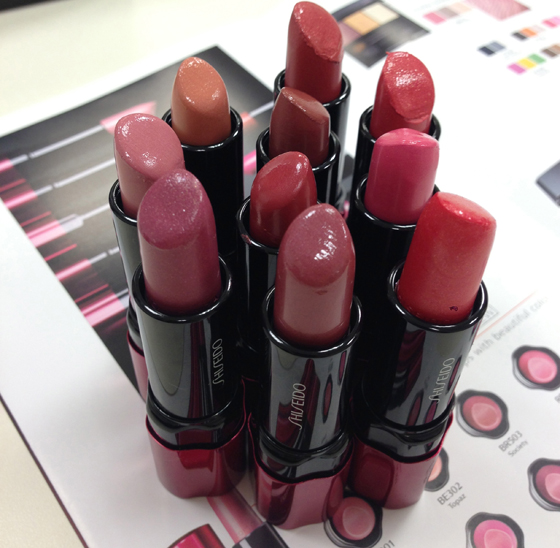 Just by the look of the lipsticks themselves, you can tell they are going to be super moisturising, and smooth.  Even though they are named 'sheer' I would say each of them still packs in decent color payoff, and you can see the differences in the shade range.  They remind me very much of the Maquillage true rouge series - but with more variety of color and bolder shades. 
and one more shot</p>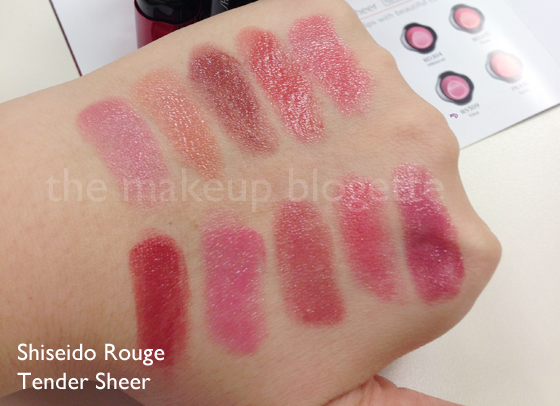 here we have the eyeshadow palettes - RD711 is gorgeous and my top pick.</p>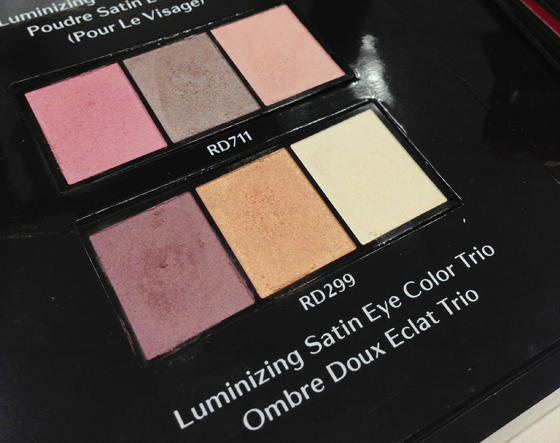 The colors are soft, and very pigmented.</p>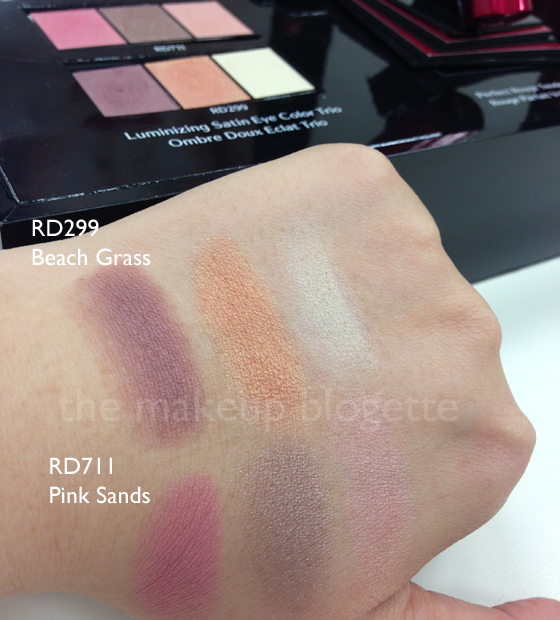 What's even more fun checking out new makeup is to oohhh and ahhhh over the colors and chat with my fellow makeup girlies!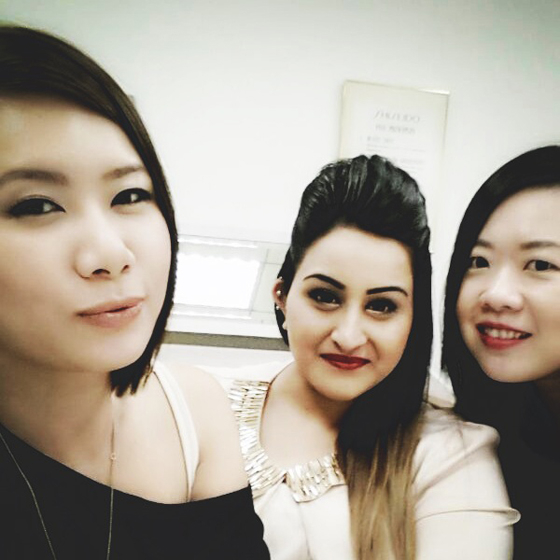 That's all I have to share in this entry.  Thanks for looking!