Hi hi</p>
This entry features YSL Summer 2013 collection - the Marrakesh Sunset Palette - it is a beautiful 5 colour eyeshadow palette. </p>
"The new must have collector for Summer 2013. A stunning gold case with opulent Moroccan arabesque deesign. Motif engraved with golden satin contrasting against shiny golden reflects. Sublimed in bronze, gold and copper hues reflecting the rays of sunlight with a striking note of violet."
When I first saw pictures of this palette online, I was captivated by the motif, and the combination of neutrals and violet colors, so I quickly did a look with the palette, using all the colours in it. 
Here are some close up pictures of the palette: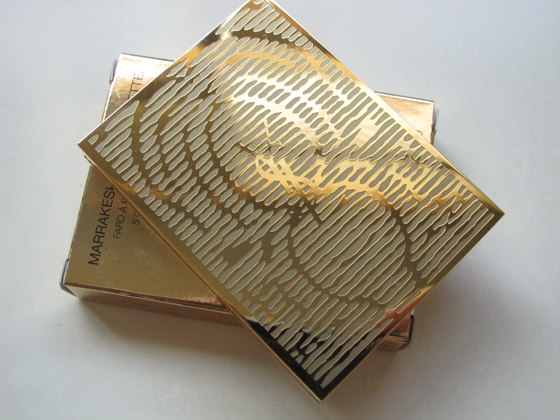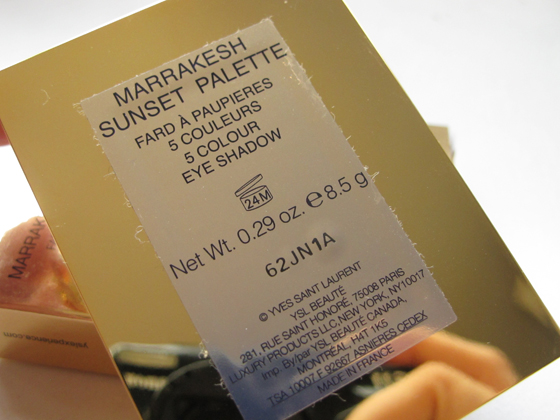 And the palette itself:  all the shades are shimmery.
1. a violet with blue and purple shimmer bits
2. medium brown with golden shimmer
3. peachy shade with light pink shimmer
4. golden shade 
5. and in the middle, pale pink toned champagne with silvery sparkles

swatches -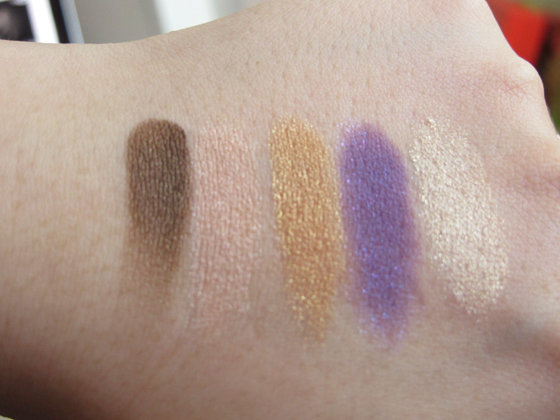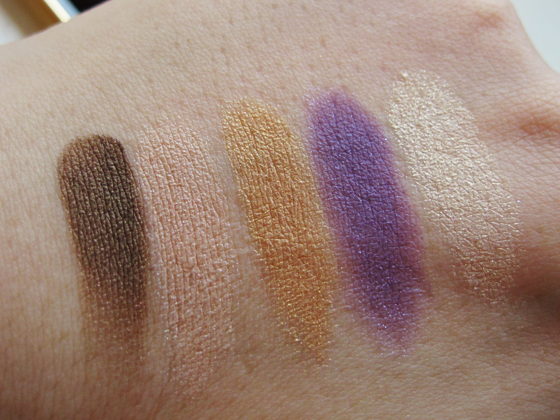 The look - unlike Lindsay Wixson who is wearing the violet shade as the main lid colour, I used the violet as an accent shade on the lower eyelids.  I used the peachy and golden shades on the eyelids.  To give the eyelook more definition, I used the medium brown on the outer corners.  I used the champagne on the lower inner corner. 
I like how the shimmer in the eyeshadows show up in the pictures, though I probably over-blended the colors on my upper lids.  But this is a look which I am most comfortable with, and would wear anytime. 
This is not my first YSL 5 colour palette, and I find that the eyeshadows seem quite hard and dry - perhaps I am used to creamier powder eyeshadows (eg, Burberry, Inglot, Lorac, etc) - but I think that to make the YSL colours show up more on the eyes, you need to use a base, preferably a colored one, and really build up the colors to your desired intensity.  The Marrakesh palette is beautiful, and it offers neutal lovers a variety of shades, along with a pop of color.  It is certainly a collector's item if you are a YSL makeup fan, but I don't think the colors in the palette are very unique (quite dupeable, unlike some of their other palettes that have really unique & multi-dimensional shades).  
* see the violet I have used under my lids, you can see the blue and purple shimmer bits yah? * 
All products used:
Face:
YSL Top Secrets Flash Radiance Skincare brush (still loving this!), YSL Teint Eclat foundation (shade B20), Chanel Natural Finish Loose Powder (shade 10), 
Concealers:
Laura Mercier Secret Camouflage, YSL Touch Eclat (I mixed No 1 and No 2) under the eyes, set with Laura Mercier Secret Brightening powder (shade 02)
Lips: YSL Glossy Stain No 12
Cheeks: Urban Decay Naked Flushed palette (LOVE LOVE), Illamasqua Writhe bronzer (awesome for adding extra ormph to cheeks) 
Eyes:
Prime with NARS eyeshadow primer
Use colored bases, on the eyelids Chanel illusion d'ombre in Emmerville, base for violet shade is MAC Pearlglide liner in Designer Purple
YSL Marrakesh Palette 
Liners - Heavy Rotation Black Liquid Liner (winged out slightly)
Customised lashes
Brows filled in with Urban Decay Naked Basics palette, and brushed with Shu Uemura brown manicure in Ash Brown
Finally, set the face with NARS Light Reflecting pressed powder.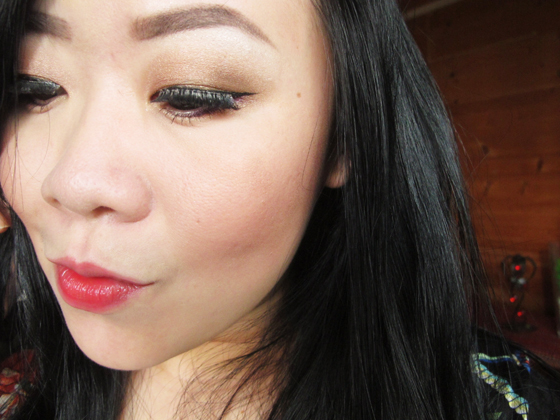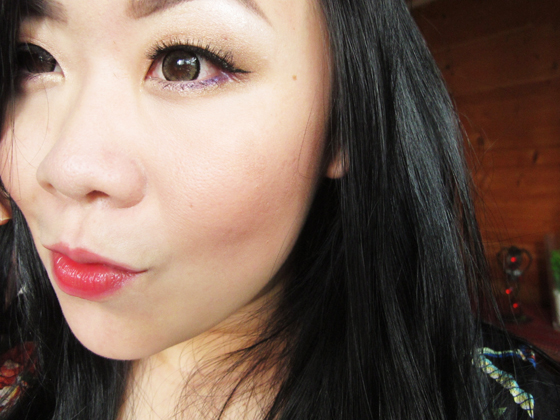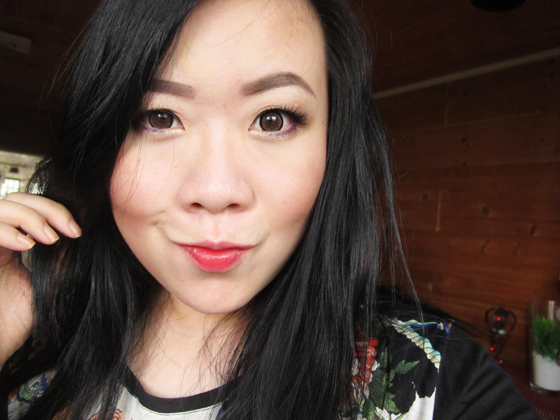 Here you can see how the darker brown adds definition to the outer corners of the eyes. 
And you can also see the Urban Decay Naked Flushed palette doing its magic on the face contours.  
I usually dust the bronzing shade all over my forehead, and around the cheeks.  The highlighting shade in this palette is very wearable and gives my face a very noticeable glow.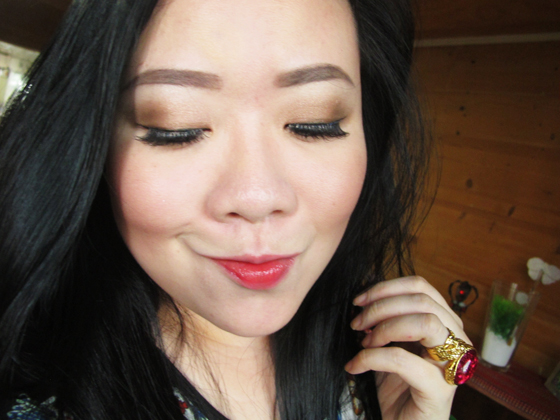 I believe the YSL Summer 2013 Collection will be available next week.  Hope this review has been helpful, and thanks for looking!