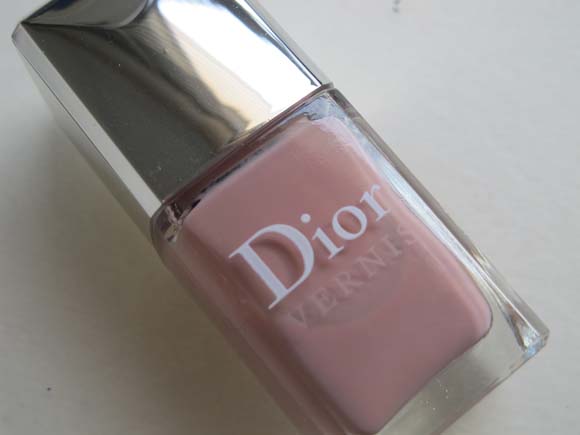 Dior Vernis in 257 Incognito is a nude-y pink creme finish nail polish which is released as part of the Dior Addict Exteme lipstick collection (collection information link here!)   - You know me, I love all my nudes and natural color nail polish shades.  I have probably at least over 20 of these in my collection, in all varying shades of pinks, nudes, beiges and tans.
This shade leans a little sheer as compared to other Dior polishes that I own, but if you wait a bit for some drying time in between coats, you end up with a very smooth two coats with full color payoff.  You really need to wait before applying another layer, to avoid any streaks or bald patches.
I applied three coats in these pictures so you could see the color showing up more truly - but in real life, two coats is sufficient.
I like this nude-y pink shade, it is very flattering, and also, very chic.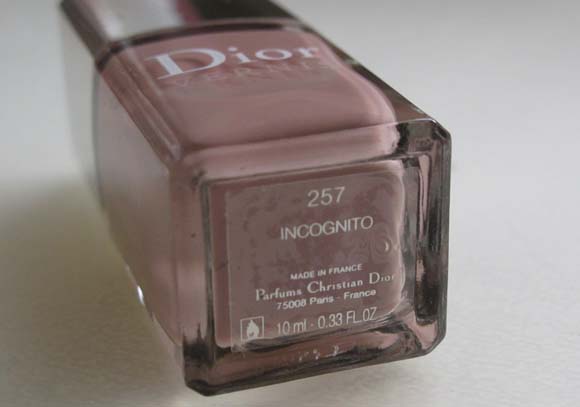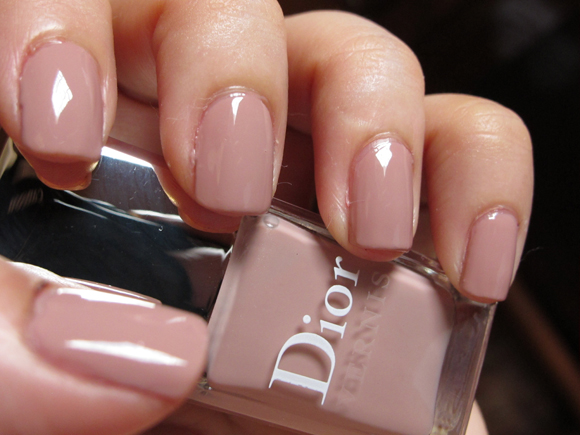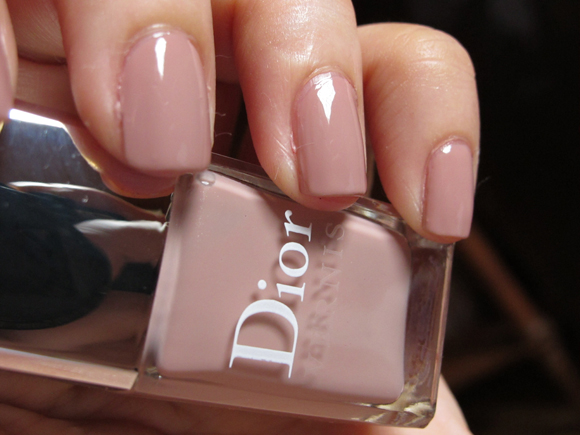 I pulled out some shades which might be along the same lines - maybe only Zoya Pandora comes quite close to the Dior shade.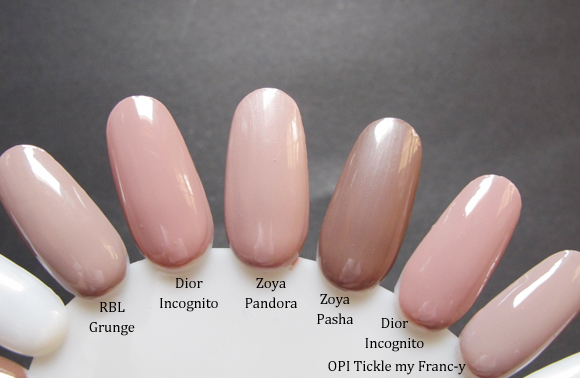 I can't wait to check out the rest of the collection!
That's all, and thanks for looking!