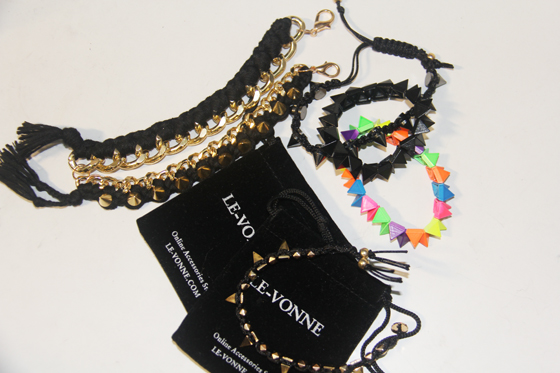 Hi hi!
So excited to feature Le-Vonne's latest arrivals.  This batch of armcandy are totally right up my alley, and without further delay, let's get started! 
They are all very well made, and affordable.  Each of the pieces come in their own velvet pouch. 
Firstly, we have this combination of mostly spikey goodness - 
1. Gold Spikes bracelet $11  a relatively slim piece with a mixture of studs and bigger spikes.  very wearable and great for everyday. <strong>
</strong>2. Black Spikes bracelet $12   This is an elastic bracelet, it is very sturdy and has some weight, unlike some of the hollow ones you see out there. <strong>
</strong>3. Colorful Neon Spikes bracelet $12 Great for adding a pop of color(s) to your armcandy emsemble.
4. Spikes braided bracelet Black $12   This has a pull string type closure, and has plenty of room to adjust the size according to your wrist.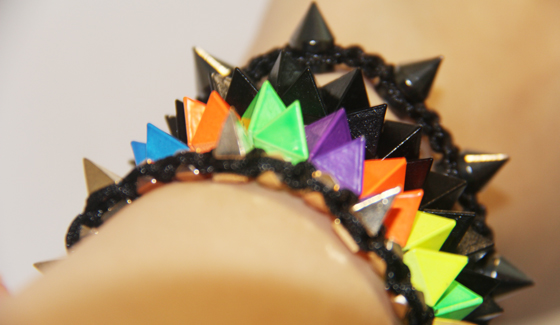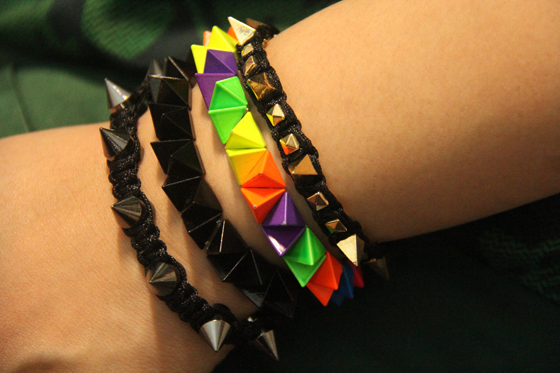 and I have this next two pieces - I love that they are more chunky, and the black & gold combination. 
1. Gold Spikes braided with Gold Chain $15 - <span>A bracelet which can stand out alone without any accessories.  This is something I would wear all the time.  
</span>2. Black braided with Gold Chain $11 - A more wearable version without the spikes.  It kind of looks like you are wearing two pieces.  Goes with anything you wear.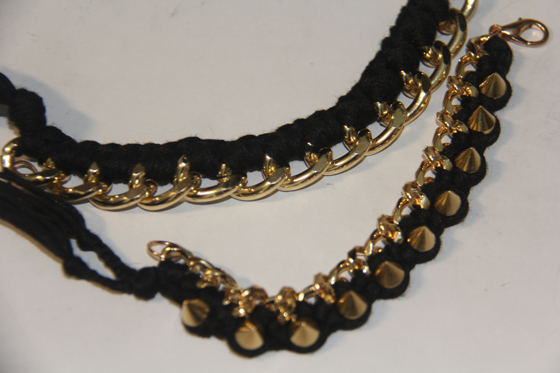 A couple more pictures: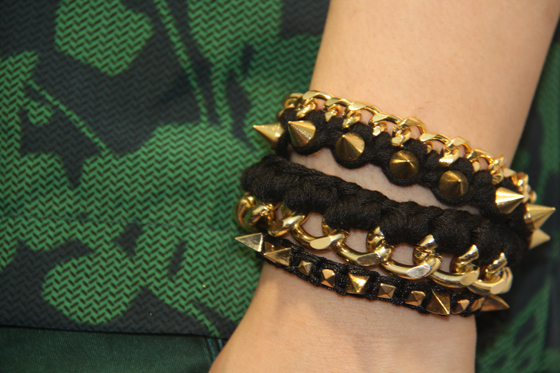 Hope this sharing has been helpful and thanks for looking!
<p>
Here are some useful links to get you started: </p> <p>