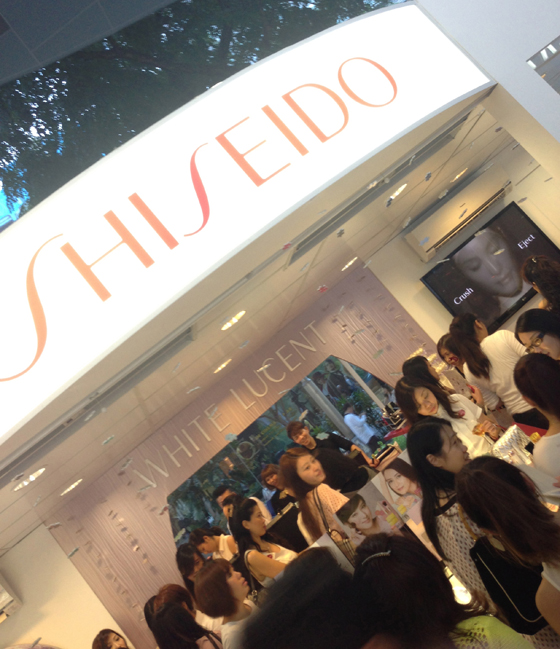 Shiseido White Day 2013 kicked off with a week long pop-up store in front of the Mandarin Gallery Hotel along bustling Orchard Road from 8 - 17 March this year.
The climax of the White Day festivities culminated in the party itself which took place on the 14 March.  I was there along with my sister and a few others, plus of course many invited guests and loyal Shiseido White Lucent customers. 
Here are some pictures I snapped during the party: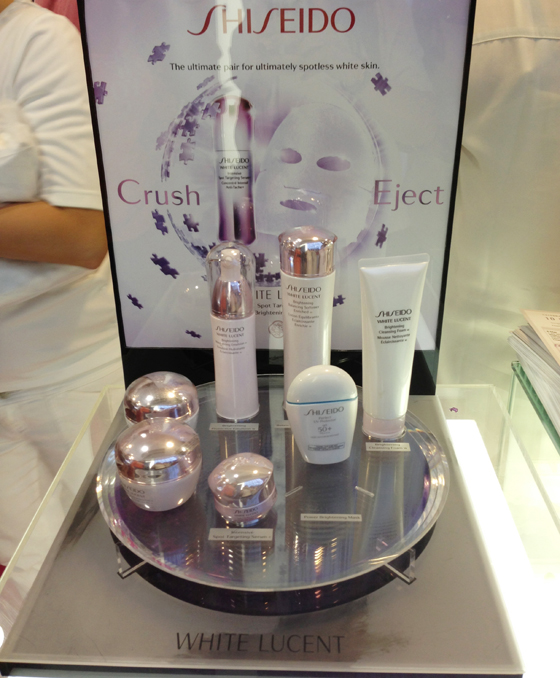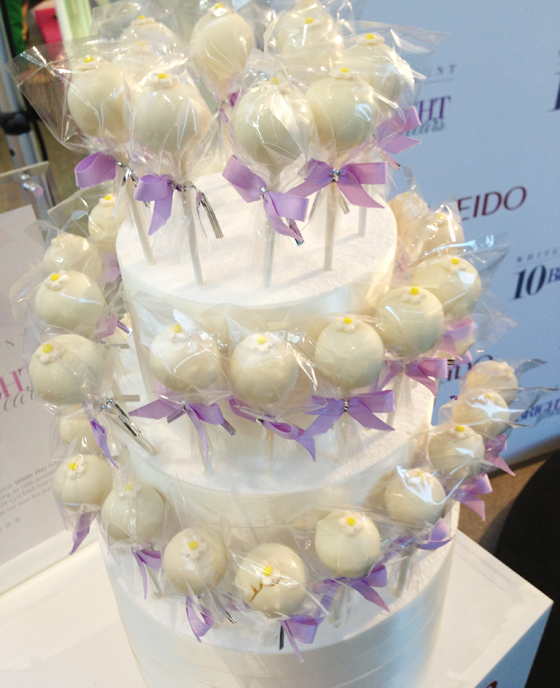 One of Shiseido's directors sharing with the guests the significance of the White Day being on 14 March, and this was followed by a lucky draw.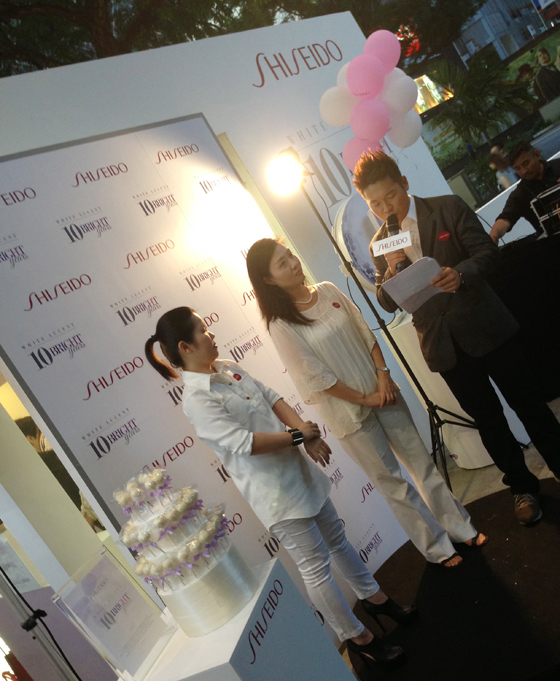 Shiseido White Lucent users shared what they like about the skincare range.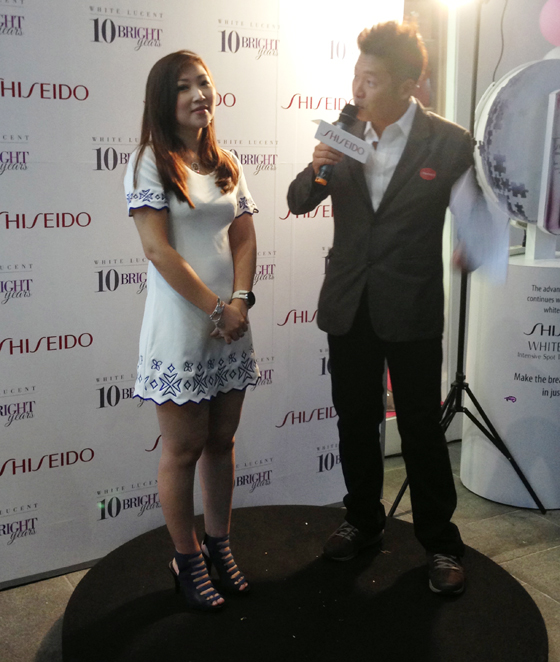 The highlight of the event is when actress Jaclyn Tay graced the ocassion, looking all splendid in a white dress and radiant.
She shared with the guests her top tips for skincare, including:
1. the importance of using serums
2. sleeping well (for example, in a dark dark room, so you can be totally at rest)
3. lots of water
4. being disciplined in your skincare routine
5. sun protection
and it is not wonder, she clearly practises what she preaches - she still looks the same as when she started in showbiz, her skin looks totally flawless, and she didn't even flinch when an inquisitive member of the audience asked for her age.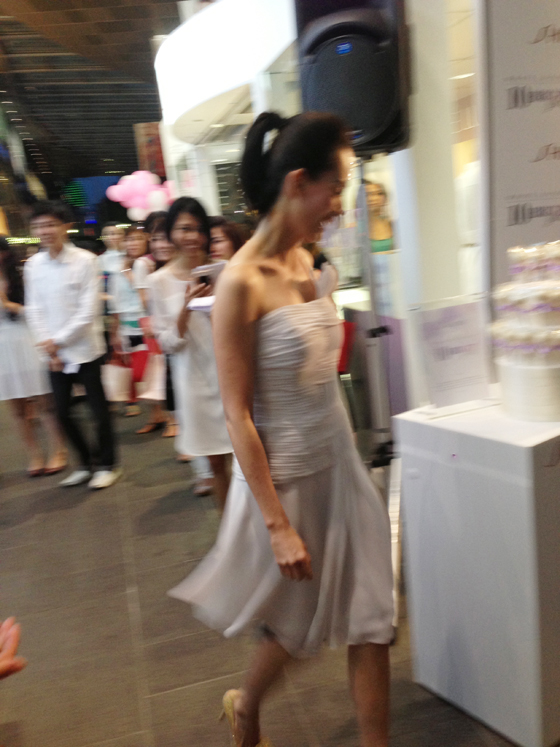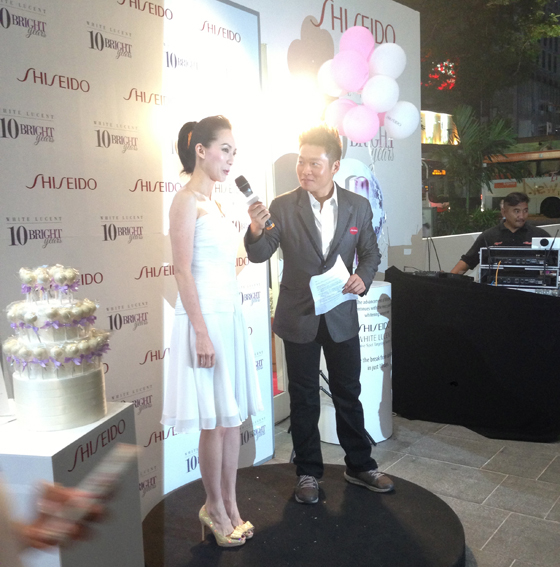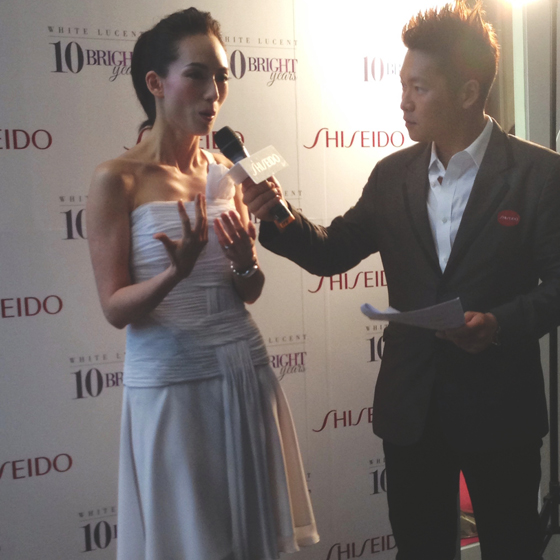 My friend spotted us in this month's Her World, Joey and I sharing our thoughts on our fave White Lucent products: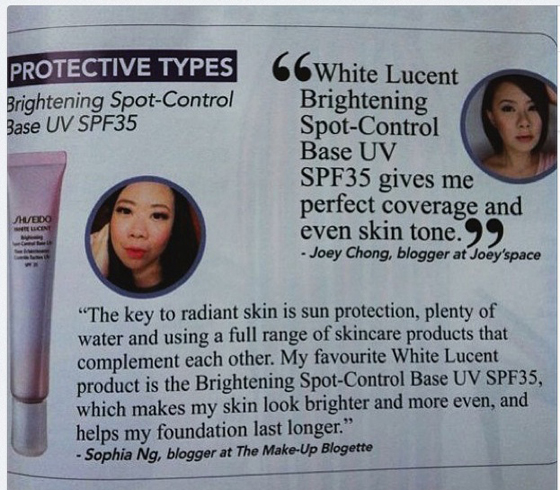 Here's wishing Shiseido more good years of whitening skincare!  
Hope you enjoyed this entry!