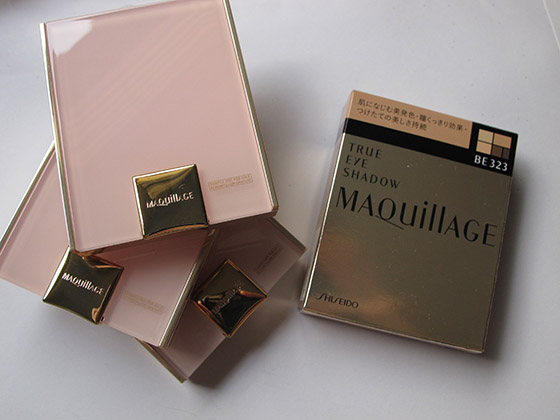 MAQuillAGE added 3 new shades of eyeshadow palettes to their True Eyeshadow Range this fall season.  All three are  beautiful and have great formula, they are pigmented yet soft, and all the shades in the palette work together to create the big dazzling eyes which these palettes are known for (in their promotional tagline, these palettes claim to create 110% bigger eyes with the 5 carefully-balanced shades). 
The palettes come in the pale pink plastic packaging which is very sturdy and sleek.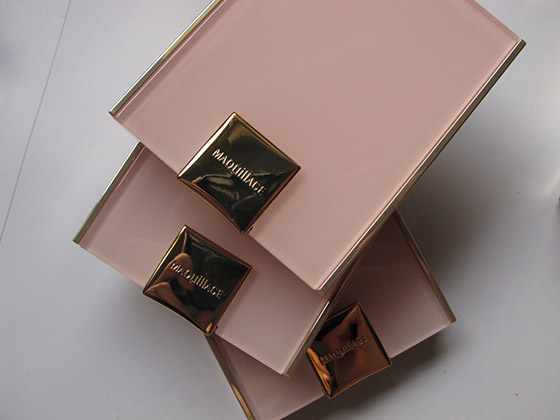 And each palette comes with this sheet of instructions on color placement to enhance and maximise your eyes. I find this very helpful for people who want tips & tricks for eyeshadow application, and they also show how you can use the applicators for each part of your eyeshadow application.  Even if you are already quite adept at eyeshadow application, sometimes it is also interesting to try out something different.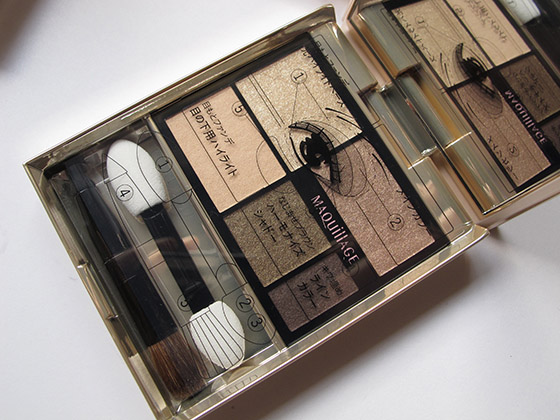 and here are the three palettes fuily revealed - I find that the applicators are of decent quality, the sponge tip ones feel solid, and the brush ones feel natural. 
RS721 Elegant Rose - plummy pink palette
BR722 Feminine Brown - rich warm brown palette
BE323 Stylish Beige - neutral brown with a pop of olive palette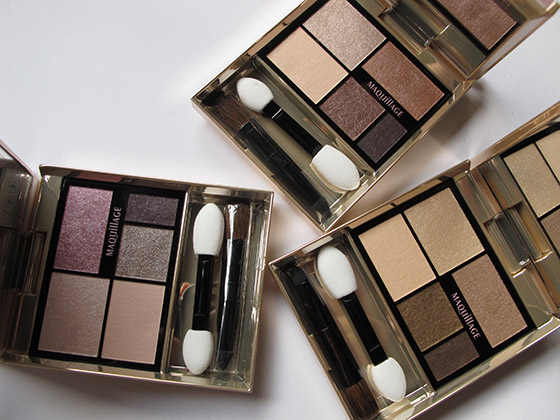 Close ups of each palette - 
and each palette comes with a matte beige shade, a shimmery brow bone shade, and 3 colors which are various in tones for you to create depth and add dimension to your eyes.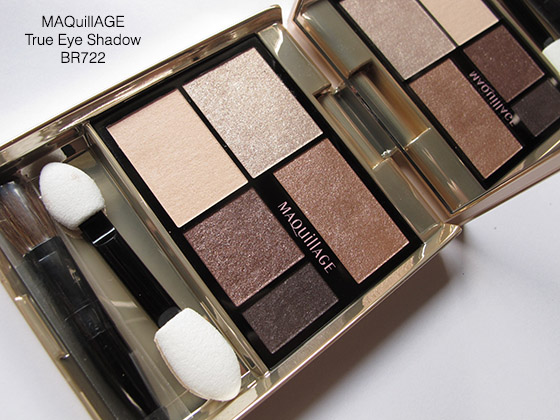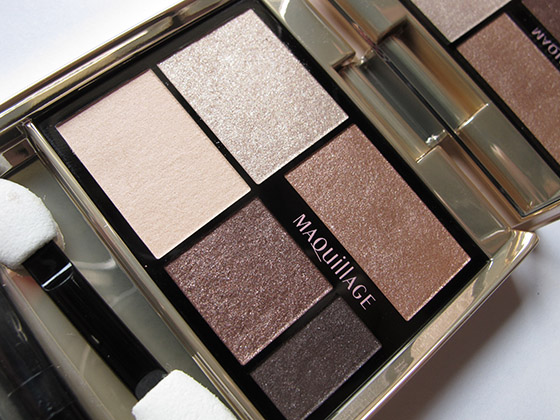 Shimmery as they are, I think these are some of the smoothest eyeshadows I have swatched - there is no compromise on the color payoff, and you can easily go totally smokey, or create very wearable natural barely there eyelooks with these palettes.  I am quite impressed with the intensity of the shades in each palettes.  (Note - the matte beige shade isn't showing on in my pics, because they blend right into my skintone)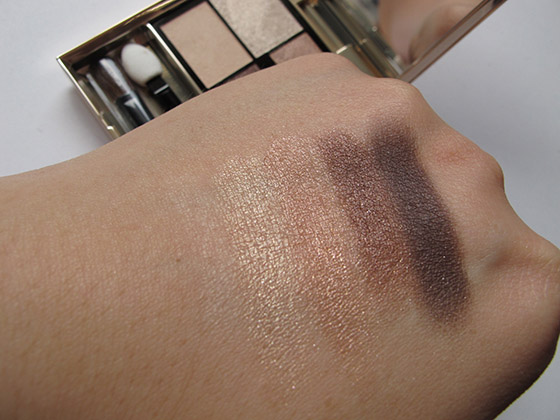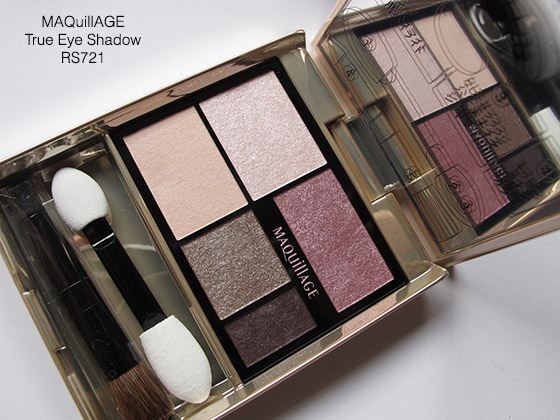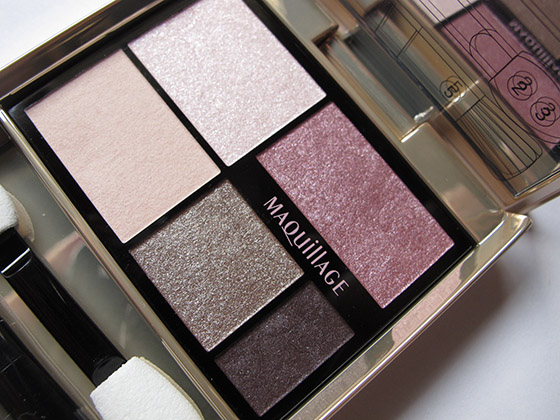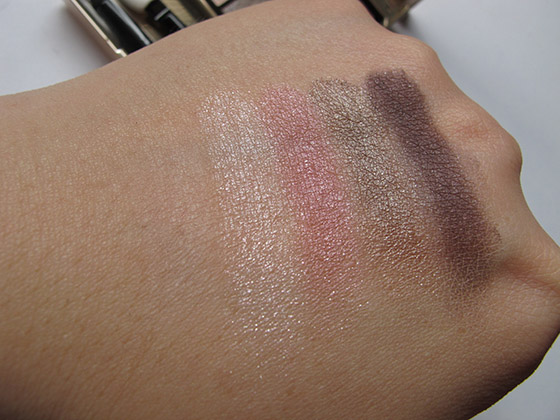 I have a look featuring the BE323 palette in an upcoming entry, so do stay tuned.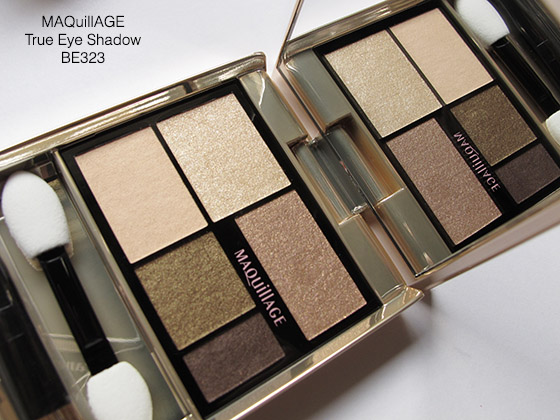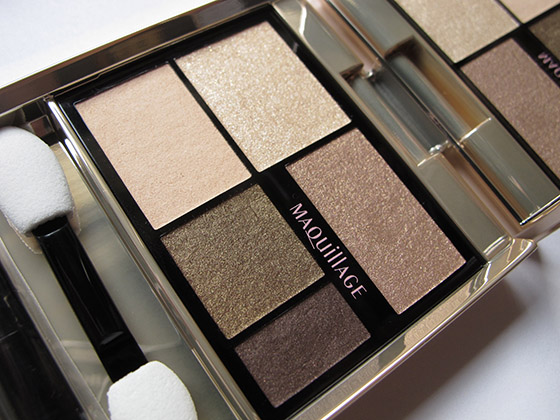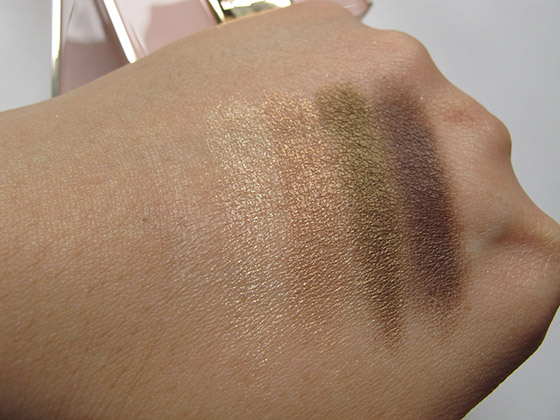 While these palettes might not be as pow-wow at the new Lancome hypnose palettes, but I must say they are way better in terms of overall quality than some of the pricier Dior and Chanel palettes.  Do check these out at all Shiseido/ MAQuillAGE counters!  
All these new palettes are already available.  Prices will be updated as I receive them. 
Hope this overview has been helpful, and thanks for looking!!