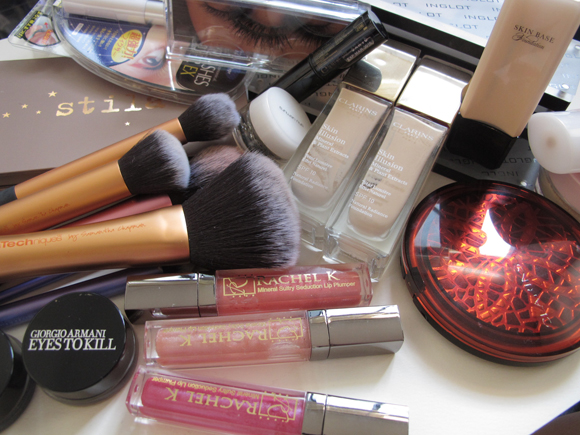 Hi hi!
I think this is quite an overdue and most requested entry recently, of my 2011 beauty round-up.   I am keeping it to 11 products (I might have cheated a little) to avoid an overly long rambly post.  If you have been following my blog, many of these items might not come as a surprise to you.  I will include links where I have previously reviewed and/or raved about these items.
You might also notice the glaring lack of any Chanel items in this entry, but that's because I have already done a Best of Chanel entry back in December [link].  I am also not including any nail polish, hair and skincare products in this entry, because it would be IMPOSSIBLE for me to keep to 11 products.  If you are keen to see a Top 11 non-makeup (but still beauty related) entry, do leave comments below.
Also, it needs to be said, I do receive a fair bit of awesome products from various companies, and I am very very fortunate to try out more products than the average girl.  It goes without saying that I would never feature or mention these items if they are less than stellar in my opinion/ experience. Furthermore, I am also including a list of products which deserve worthy mentions at the end of this entry - highly recommended, even if they aren't "officially" listed in my top 11 products.
My Top Eleven
ONE Ettusais BB Cream & Powder
amazing finish, amazing coverage, just amazing.  My top recommendation for BB creams given this year's numerous BB creams launches.
$38 each
links to all ettusais BB cream entries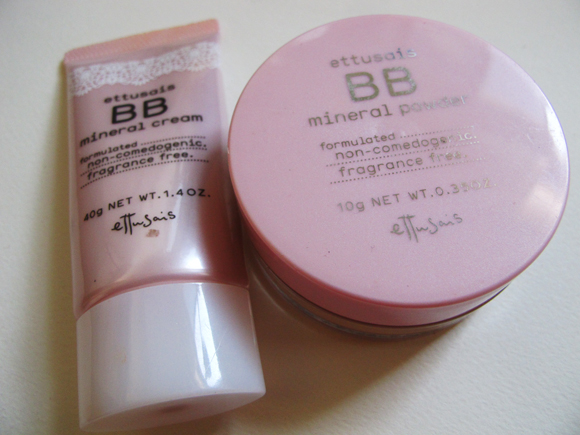 TWO Illamasqua Skinbase foundation
A high coverage foundation that goes on flawlessly (a little goes a long way, buff it into your skin) great finish, long lasting
Loving this everyday - I am using shade 04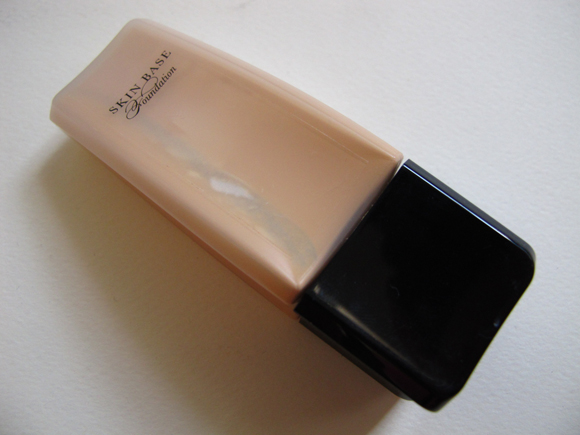 THREE Clarins Skin Illusion foundation
One of the more underrated products but it gives great natural finish, goes on easily and smoothly and lightweight.  And I think it is one of the more affordable 'branded' foundations out there.
link to my Skin Illusion review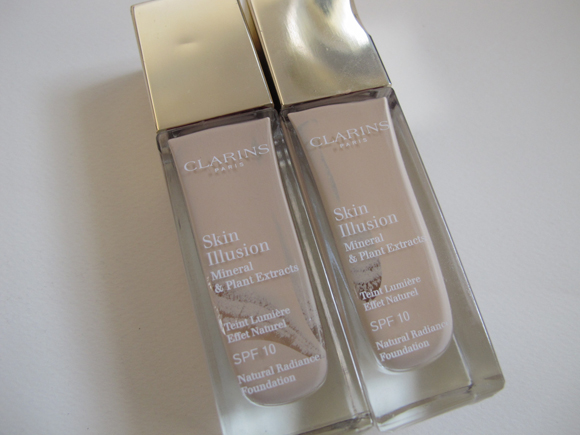 FOUR HOLY GRAIL Concealers!!!
Cle de Peau stick concealer  (link)
Shu Uemura pro gel cealer  (link)
Both are AMAZING, industrial strength maximum coverage concealers --- PERFECT for spots and blemishes.  I love them both, and will always have them in my stash.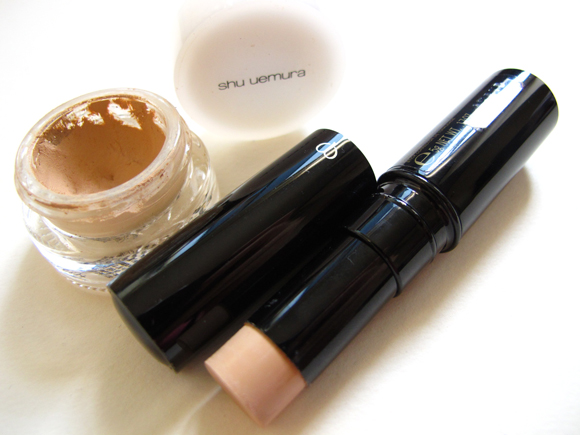 FIVE Giorgio Armani eyes to kill intense
I first bought these in March when I was in Hong Kong, and I think I got everyone into the craze of owning these gorgeous, pigmented, sparkly metallic eyeshadows.  These have a unique formula that lasts the whole day without creasing and fading.    LOVE LOVE LOVE.   If I get rid of all eyeshadows in my stash (hypothetically!!)  I can live with just these.
link to all my Giorgio Armani ETK ramblings (and there are a TON of entries)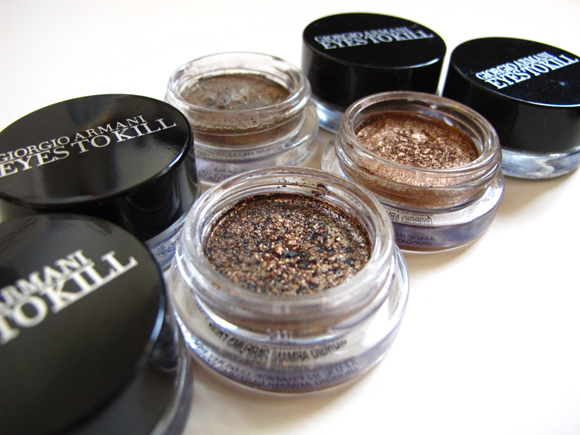 SIX Inglot Eyeshadows
I bought my first palette in Australia, then I went to Vegas, and then I went to KL.  Owning a stash of these eyeshadows has become an experience of hunting and travelling, every moment of which I enjoyed.  The eyeshadows are of great quality, and well, you need some of these Inlgot in your stash if you love eyeshadows.
links to Inglot entries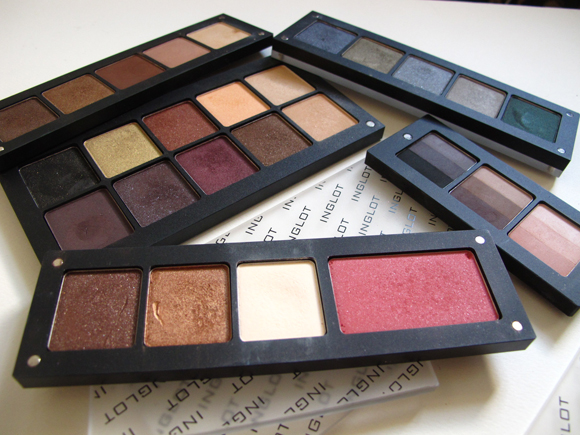 SEVEN Stila Natural Eyes Palette
You can still find this palette at Revolveclothing.com (free intl shipping with USD100 and above orders)
Lovely great all round neutral palette every shade is nicely pigment, and it comes with a brown liner, which I have USED UP already!!!
This palette is a more compact and well-edited version of the UD naked palettes, in my opinion.
link to my LOTD entry
link to my swatch/ haul entry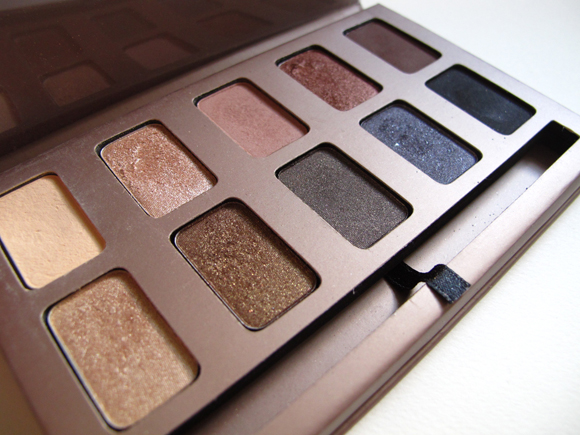 EIGHT Clarins Mosaique Bronzer
Seeing how this is so beat up, and used as compared to the gazillion of other beautiful bronzers and powders in my stash is no mean feat.  I had to get someone to hunt this bronzer down in Paris, and bring it back for me, so it is even more special.  I wish that all makeup companies realise and understand that we "women here in Asia" loves some summer bronzer products too.  Don't just give us all the whitening powders, we also want some bronzy healthy warm glow on our skin!
link to my Clarins bronzer haul/ swatch entry
link to all Clarins bronzer mentions [lots of lotd, mentions in faves etc]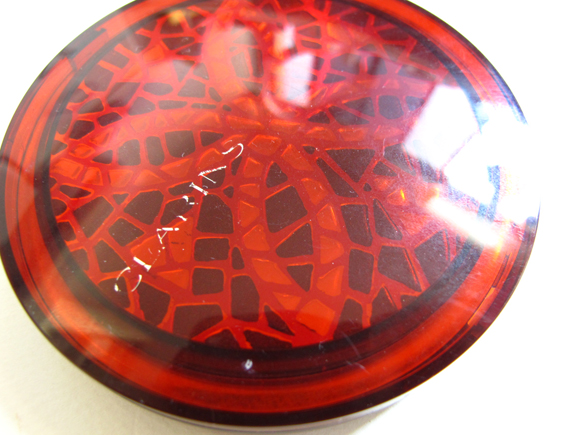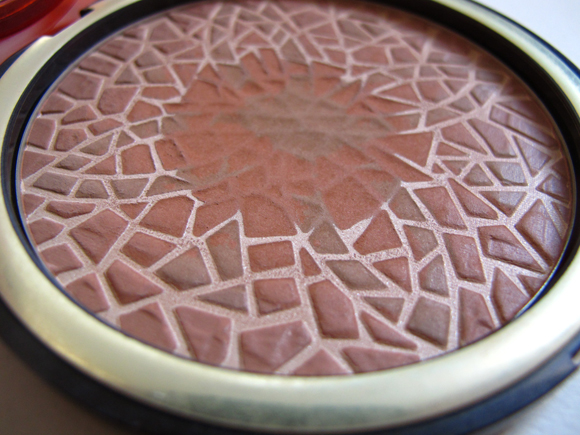 NINE Rachel K mineral lip plumper glosses
I was glad when these glosses were ready for sale (they were previously only available as GWP when you purchase the Rachel K cc creams) and these are some of the best glosses I have tried.  They are minty cooling, nice color, last decently and the colors are super pretty!
link to swatch entry
(even I can't get over how good my lips look with the glosses.. hahaa)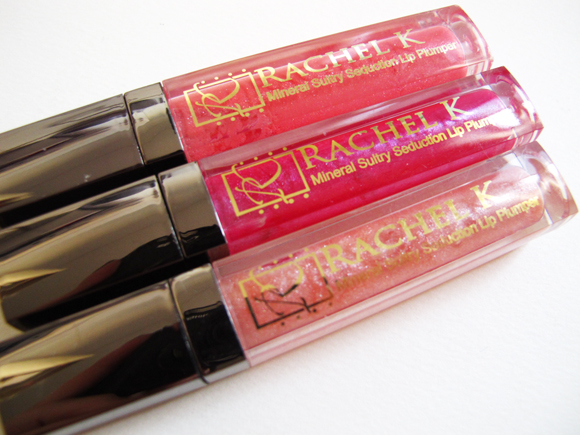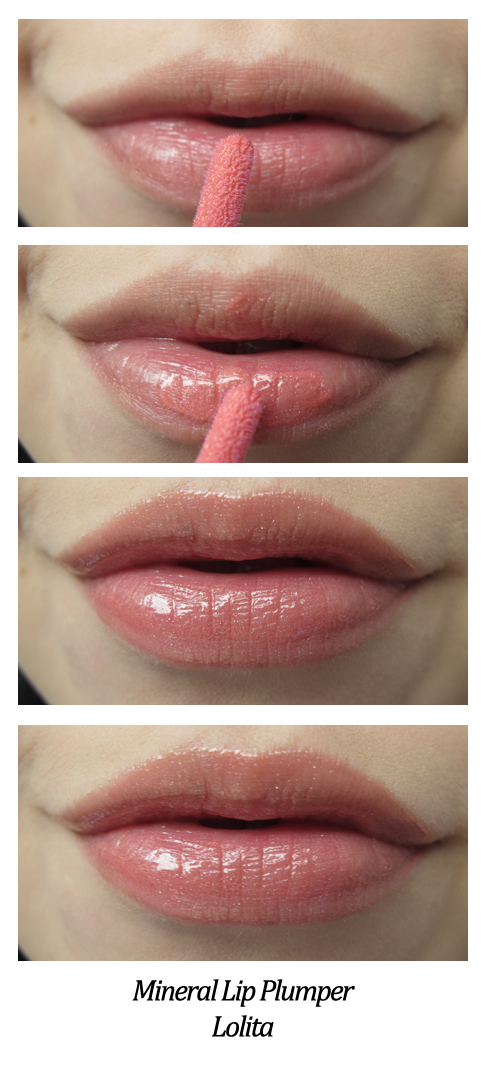 TEN Real Techniques brushes by Samantha Chapman
These are probably sensational hit of 2011, if the Pixiwoo sisters start selling their own makeup, whoa!  I would be the first to grab their foundations, brow products and possibly cheek products too.  Tell me, do you agree too??  :)
Only downside to these brushes is HOW HARD they are to get.  If you are in the UK or US, not too much of a problem, and ordering them through third party shipping from Ulta.com is always a pain (and I so thank Fatin & Jo for always helping).   I got the blush brush and two sets of the core sets for face and eyes.  All the brushes don't shed, and I really do prefer these brushes for cream products.  I love all the purple handled brushes (for eyes) but I use them for spot concealing.
links to my real techniques brushes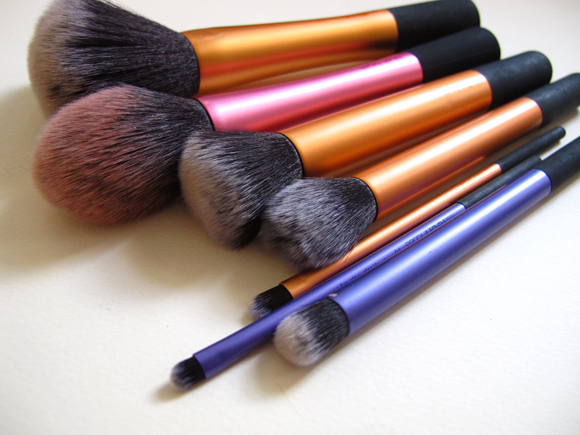 ELEVEN Fluttery full false Lashes & Holy Grail Lash Glue
I love big fluffy messy lashes, that somehow manage to look natural (that's cos they aren't the cheapo plasticky looking ones).
link to my tutorial on how to customise & layer your own false lashes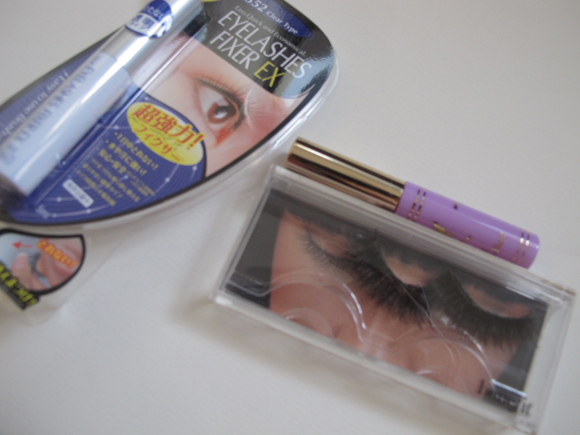 Other notable mentions:
Maquillage Essence Rich foundation  [link]
Shu Uemura smooth fit foundation [link]
Shiseido shimmery cream eyeshadows [link]
Shock horrors, to realise that no NARS, no MAC and no Urban Decay mentioned!
I hope this entry has been useful!
Thank you for looking.