Hallo!!
On this lazy day, I thought I would post a fun tag that I see going around on Youtube.  Please feel free to share your responses below, or post your response on your blog too! 
Questions:
1. What eye cream/serum do you use?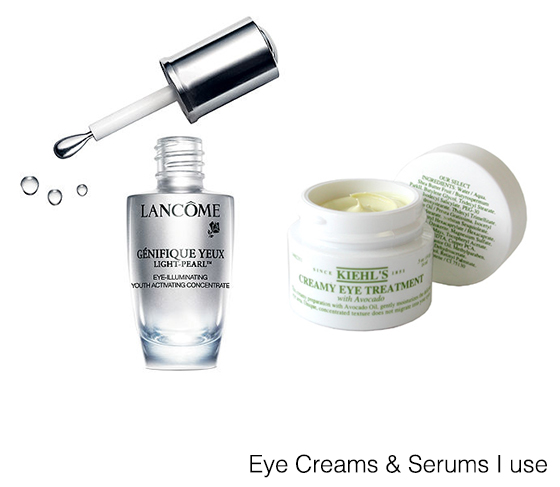 I love love eye creams and I am quite religious about using them.  Whether they are targetted for anti-ageing, dark cirles, fine lines, whatever it is, just give them to me... I will use. In an ideal world, I would like to use a serum and a cream.  Currently I don't have any preferences, but my fave eye serum would be the Lancome Genefique Yeux (that one in a silver bottle with the special applicator), and my fave eye creams are the Khiels Midnight Discovery eye cream, and the Khiels Avocado eye cream.  My eye concerns so far are just to hydrate the area. So I just need a great simple eye cream that's rich and creamy.  
I recently learned that the Khiels Avocado eye cream comes in a jumbo pot...and I will definitely be picking that up next week!  I go through my eye creams really quickly! 
Other worthy mentions - SKII Skin Signature eye cream, Lancome Visionaire eye cream
2. What is your favorite under eye concealer?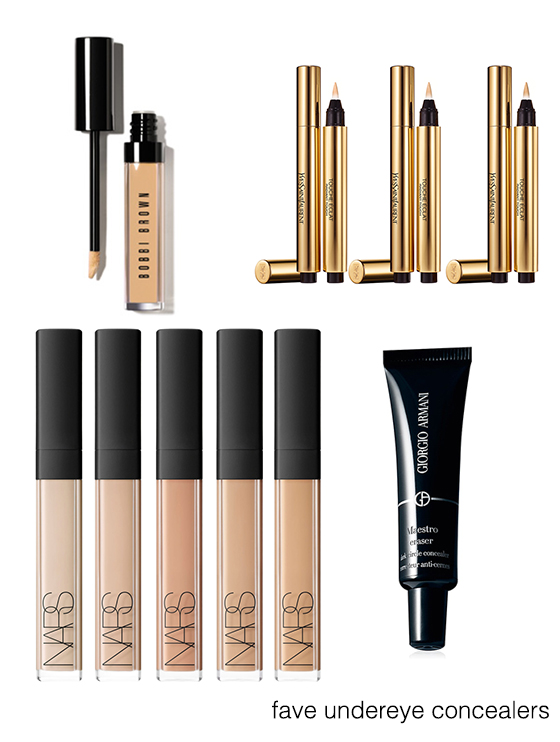 I love undereye concealers that brighten, rather than correcting or hiding dark circles.  And I love to use a little mixture everyday. 
Easiest to use - YSL Touche Eclat (I usually mix shades 1 and 2) they brighten my eyes and make me look more awake. 
Most coverage and versatile - NARS Creamy Radiant for days when I need a bit more coverage.  A little goes a long way.
Most refined texture and flattering - Giorgio Armani Maestro Eraser is amazing, and it is so lightweight.
Recent discovery - Bobbi Brown tinted eye brightener - this is quite sheer but very brightening.  Not cakey and super nice!
All my choices of undereye products are not heavy at alll, and does not cake into any lines.   Except for the NARS, they are all quite light coverage. 
3. What is your favorite eye brow product?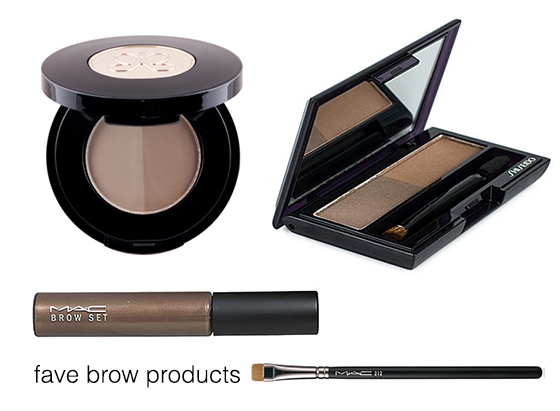 I have several
eyebrow tutorials
on the blog... and my fave eyebrow products would be using a powder to fill in and shape my brows, and then set it in place with a brow gel.  For the longest time I have been using a pencil to fill in my brows.  But this year, I have been using a brow powder and I have not looked back since. Powders are soft, and deposit the amount of product you need.  My faves are the Shiseido Brow Compact (HG!!!) and also recently been using the Anastasia Brow Compact - very very similar to the Shiseido brow compact in my opinion.  My fave brow set is the MAC brow set in Beguile.  I also use a MAC 212 brush (a square liner brush) to get the job done.  I have several of the MAC 212 in my stash, and also a NARS one to rotate. 
4. What is your fav eye shadow primer?
NARS Pro Primer eyeshadow primer - it is clear, it makes my eyeshadows more intense and long lasting, I have no complaints.  I like the applicator, I like that the packaging does not allow the product to dry up.  I have gone through tubes of this... really good stuff! 
5. Your fav shadow palette( you must choose just one)
Of course it would have to be my own customised INGLOT palette.  If you want a more accessible option, then I would have to go for the LORAC Pro Palette.  I love these palettes because they are pigmented, and they are just FAIL PROOF.  
6. your fav eye makeup remover
I don't have a fave eyemakeup remover, I just use a variety of oil-based cleansers, such as Fancl, Shu Uemura, Biore, etc etc....and also not forgetting Bioderma.  I am not fussy with removers. 
7.Your fav mascara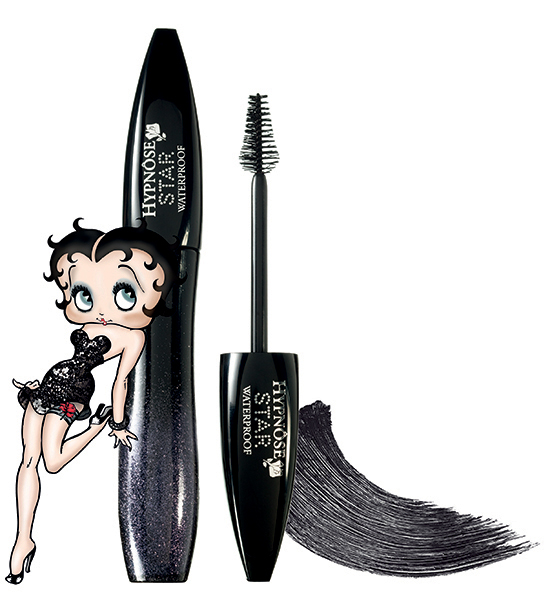 Lancome Hynose Star WP - this is amazing, doesn't smudge and makes my lower lashes super long and separated!  I only use mascara on my lower lashes, and this is just the bomb!  I can only imagine how much even better it would be for upper lashes.  A close contender is the YSL Faux Cils mascara.  
8. Your fav eye liner (gel, kohl,felt tip)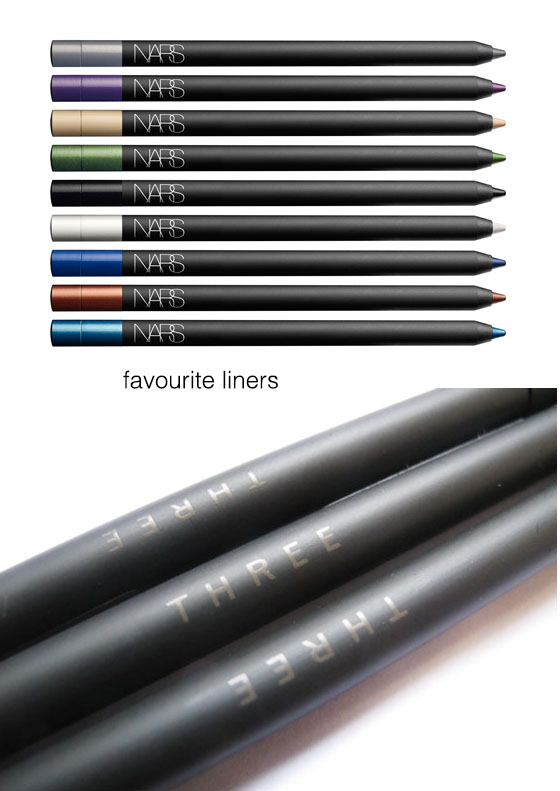 I like pencil liners generally.  My fave liquid liner would be the Heavy Rotation liquid liner.  
THREE Performance liners - beautiful colors, and doesn't smudge.  NARS Larger than Life liners - doesn't smudge, and very smooth. 
9. Your fav single eye shadow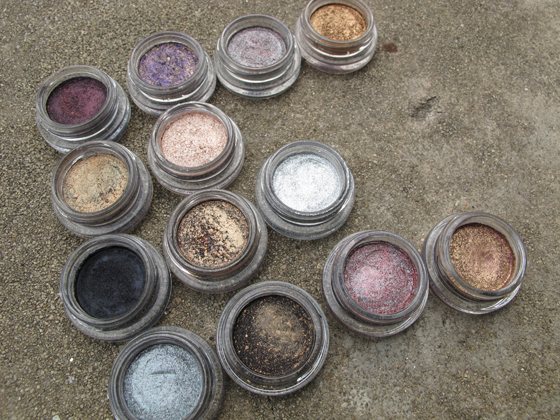 This is easy.  Any of my Giorgio Armani eyes to kill intense.  Some of my best looks are created with these awesome stuff!  I think you are sick of hearing me go on and on about them, so I shall stop here.  To me, they are still some of the best stuff out there... there are similar drugstore versions (Loreal and Maybelline) and also higher-end similar products from Chanel, Dior and Lancome.. but my heart still belongs to these Eyes to Kill intense.
Other single eyeshadow contenders are 
Burberry eyeshadows
NARS Single eyeshadows 
10. Your fav sun glasses
I have FOUR pairs of Ray Bans Aviators.    That pretty much says it all.  Great for driving, great for casual days, great for EVERYDAY.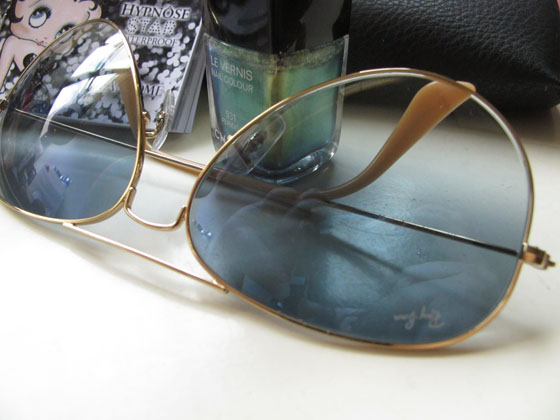 Fave poshy designer shades?  CELINE Audrey or Dior oversized Glossy Shades.  I am quite a shades junkie... I can never resist!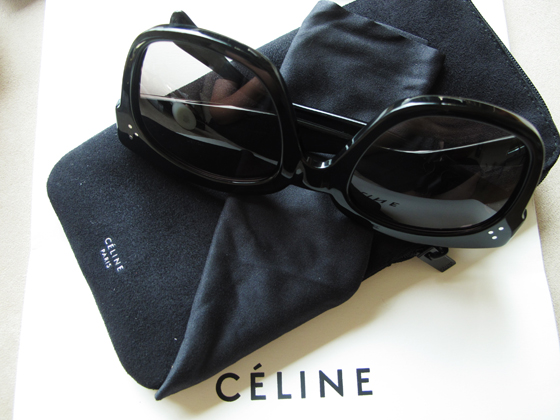 That's all, and hope you enjoyed this entry!