Hi hi
A couple of days ago, I got to use my new NARS pieces from the 413BLKR collection (for photos & swatches, click this entry).  I did a rather smokey look, though it is not very very super intense.  Just my regular smokey look I guess.  I didn't use a black liner, instead I used a matte blue liner.  I would like to explore more options with the eyeshadow duo, but here's what we have for now... and the lipstick I can foresee myself using quite often. 
I will try to explain what I did along the way. 
Here's a lipswatch of the 413BLKR Pure Matte lipstick.  It is a brown rose shade, which looks like a darker version of my own lip color.  I think it will go with most eye looks, since it looks quite natural. 

and here's close up of the eyelook - 
Steps - 
1. I used Urban Decay NAKED Basics palette for the brows, browbone highlight and crease/blending.  
(colors used - highlight: Venus, crease: Naked 2 mixed with Faint) 
2. Apply the lighter shade in the eyeshadow duo all over the lids. 
3. Apply the darker shade in the outer half.
4. Blend and build up more intensity as necessary. 
5. Line lids with NARS Stylo Liner in Atlantic (haul and swatch entry coming soon)
6. Slap on the falsies. 
7. I didn't do anything to the lower lids. 
On the rest of my face 
Foundation - cle de peau brightening base, lancome mat miracle.... can't remember what else seriously...but I am not very satisfied with this base combination.  Will experiment further and update!
Cheeks - NARS 413 BLKR multiple
Lips - NARS 413 BLKR pure matte lipstick
Eyes - as detailed above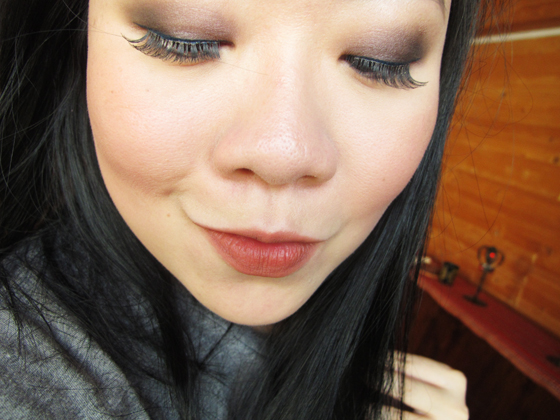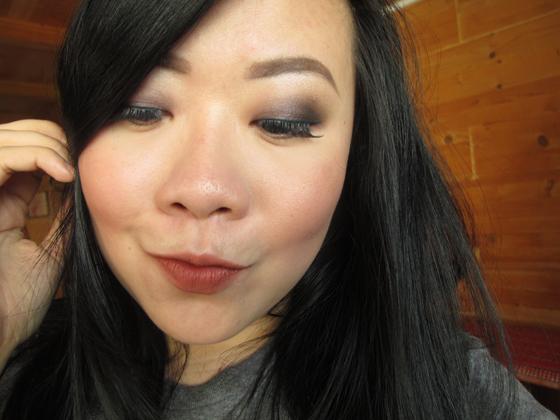 and one last pic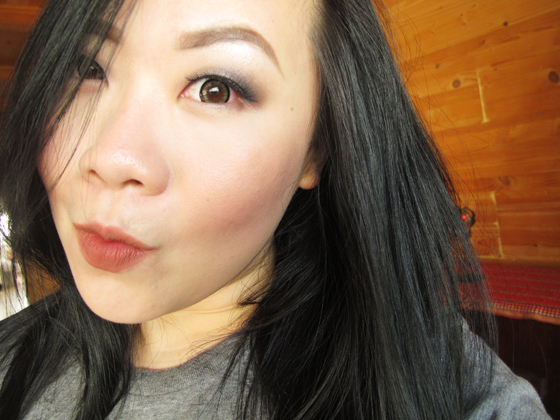 That's all, and thanks for looking!