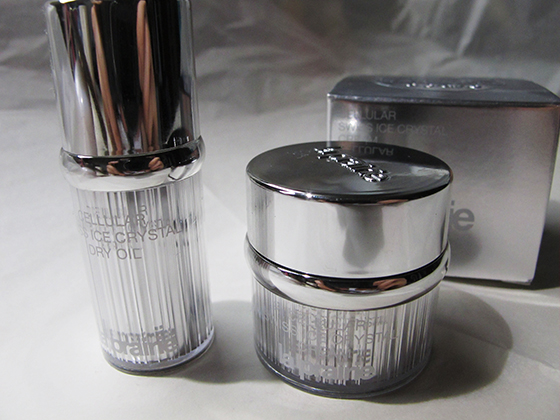 La Prairie just launched a duo of anti-aging products which contain ingredients from the Swiss Alps (purple saxifrage, 
soldanella alpine and snow algae) which all can withstand the extreme cold conditions.  Together, this blend of ingredients protects skin's mitochondrial DNA (the energy source of cells) as well as speeds up rejuvenation, boosts inherent hydration and halts collagen degradation. Internal invitro testing showed never-before-seen anti-aging results for all of the above. 

I was given deluxe samples of both products to try out (the full sized retails for S$500 each) and I have been using them together as my sole night routine for the past week.   Given the premium price, ingredients and technology behind this pair of products, I have high hopes and quite eager to try out.  This seems like a powerful duo which I can quickly 'interrupt' my current routine to boost and rejuvenate my skin.  Ever since turning 30s, I have been really keen on anti-ageing, renewing, hydrating boosting type of skincare products.  Being able to try out these products give me a chance to see what really works for me. 

But first, let's look at the products: 

The dry oil comes in a dropper type dispenser (same as the full size, fyi) and I use 2-3 drops each time to mix into the cream. 
The dry oil feels quite thick but easily absorbed.  It also has a very pleasant floral scent (that dissipates after application). 

The cream itself is has a whipped creamy formula, it has the same floral scent.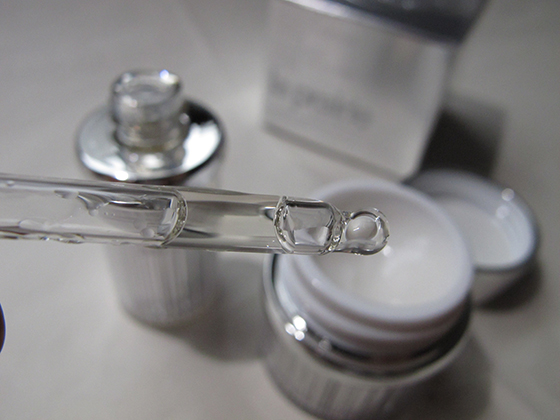 As you can see here, I added a couple of drops of the dry oil to the cream.  Then I will mix them together to form a creamy thick paste, and I will massage this mixture into my skin.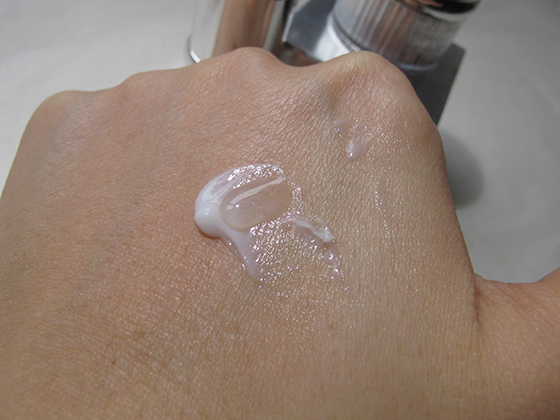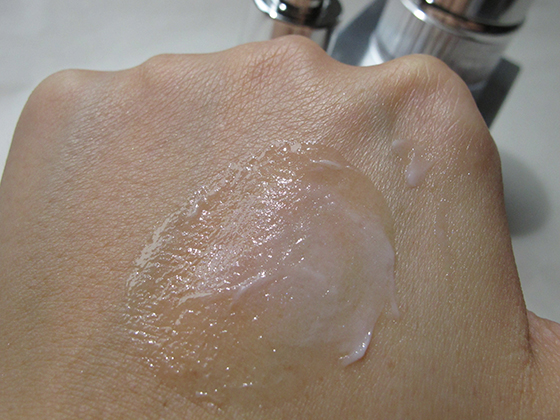 I will only do this routine at night.  It is very rich - and leaves a sheen on your skin even after the products have veeb absorbed.  I like using thick creams at night as you know.. both for hydrating and renewing purposes.  Also, even though we don't have winter season, but if you sleep in air-conditioned rooms at night, it is so important for your skin to be protected during the night.  
I like how my skin feels and look the next day - very smooth and quite radiant, applying foundation in the morning is very easy because the skin has been well treated from the night before - I cannot comment on whether my lines have been reduced or anything cos I don't really have visible lines (because I am quite disciplined when it comes to skincare).
I really enjoyed these products, and will definitely pack them along with me during my short vacay. These are luxe and pricey skincare investments.. and personally I would recommend the dry oil more than the cream (because you can mix the oil into your current face cream, or use on its own for the same benefits).  
Hope my little review has been helpful, and thanks for reading!