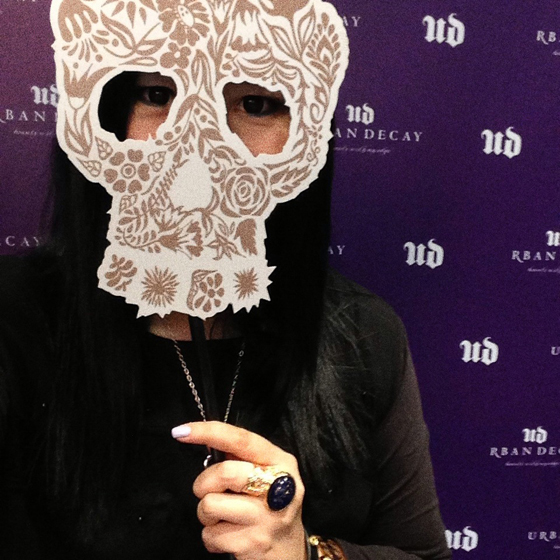 Hi hi! 
A couple of weeks ago (3 Feb 2013), I had the chance to take part in a bloggers makeup demonstration featuring the URBAN DECAY Naked Palettes.  I was there together with Joey and Mag.  It was a fun event, quite relaxed as we got to bring along our own model friends to do the demonstration.  I brought along my sister - Beverley, and re-created her everyday look using the NAKED 1 palette, while Joey did a soft smokey look on her friend, and Mag did a more dramatic smokey look on her friend. 
I had done makeup on other friends and relatives for random dinners and events before, but it was my first time doing makeup on someone else so openly, so naturally I was a little nervous... though having my own sis as my model makes it easier, and doing the demo together with Joey and Mag couldn't have been better.  And fortunately I am already quite familiar with Urban Decay products, so it was easy for me to plan what to use on my sister. 
Many thanks to anyone who actually made their way to the event, and especially to my girlfriends who went to support us, took lots of pictures, Amy, Jerlaine and Claudia, plus my cousin etc etc...   Thank you Thank you!
Just want to share with you the pictures from the event, courtesy of Amy & Jerlaine who took most of the pictures, and also thanks to Joey for sending us the pictures from her camera.  
A quick OOTD pic I posted on instagram before the start of the event: 
Wore a black skull top from Zara, black pants from GAP, YSL Arty, T&Co. necklace, I am wearing Laura Mercier Lavender Cloud on my nails.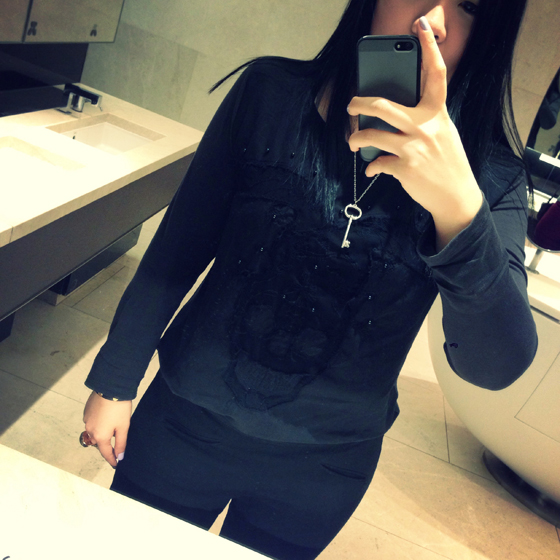 My sister prior to the start of the event.  Setting up the little counter, and picking out the items which I would be using.   It was a little nerve wrecking. Hehe.  She had already done her base and brows at home.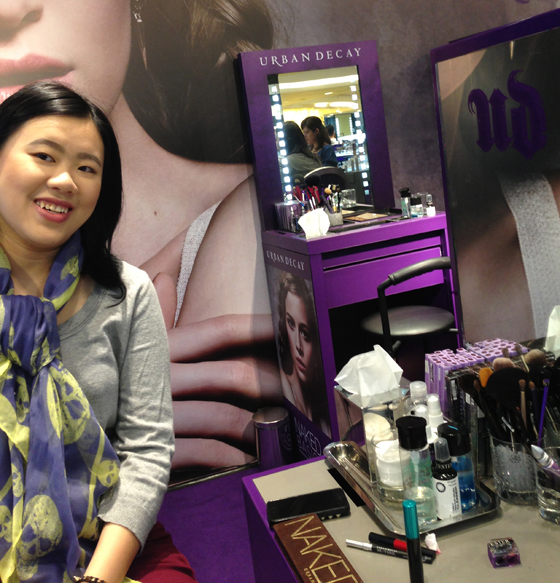 A quick Q&A before the start of the demonstration.  I just realised what a lot of hand movements I tend to make as I am talking.  :o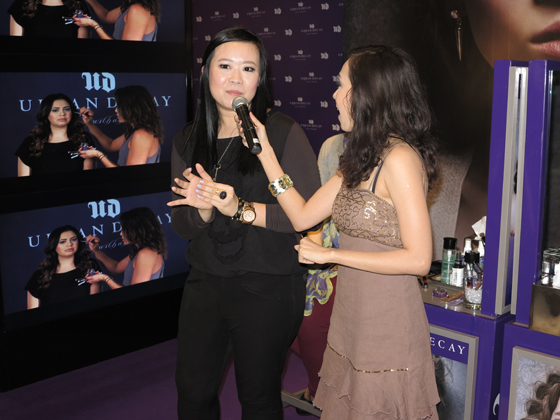 During the demonstration, and all of us hard at work!   I kind of wanted to finish up as soon as I could.  Heheh.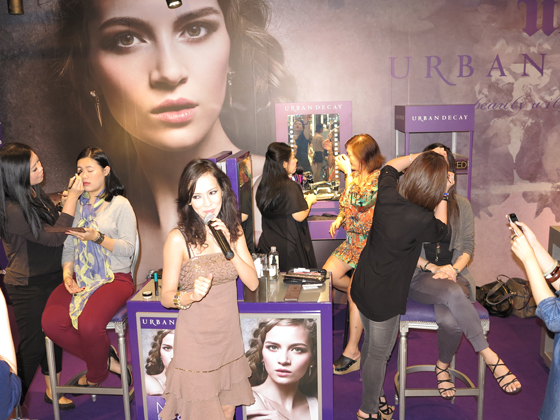 I used Urban Decay F-Bomb saturated lip pencil on her lips.  I probably applied 2 layers, blotting in between each layer.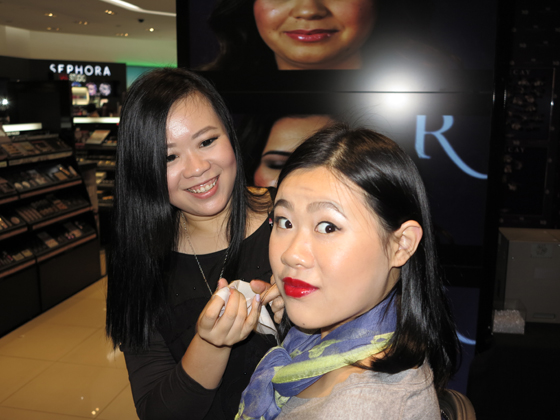 And a group shot post event: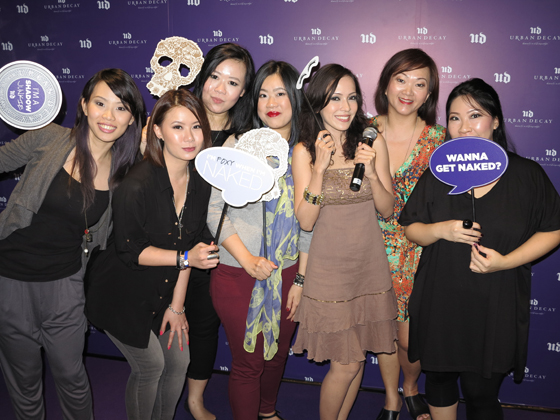 and some pictures which were snapped by Jerlaine using our iphones: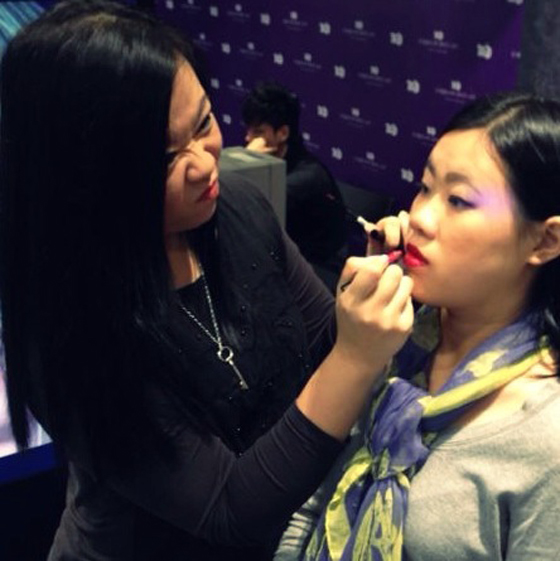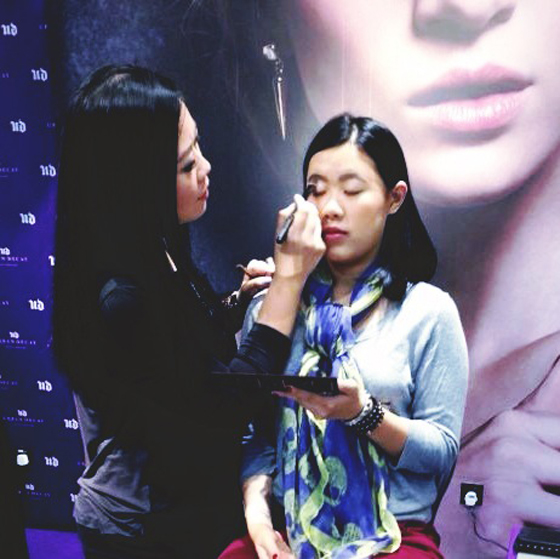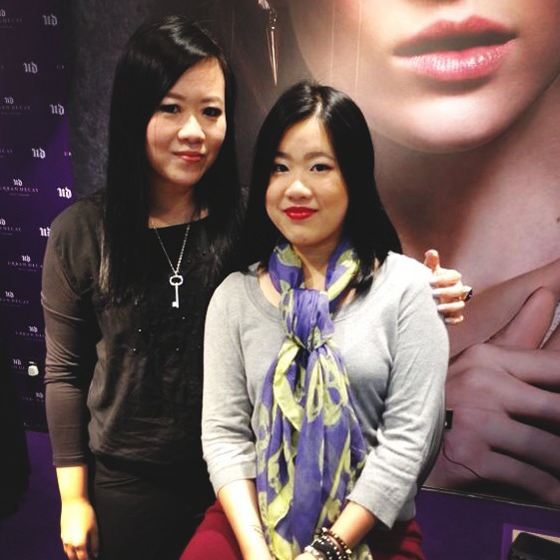 and a collage of the photos we got taken at the post event 'photobooth'.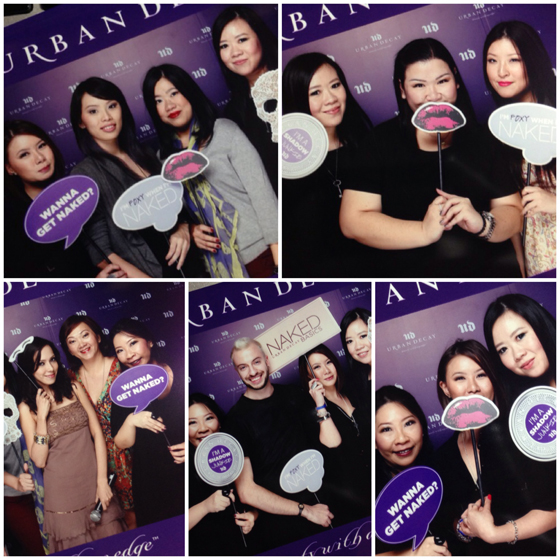 all in all, it was quite a fun experience, and thanks to Sephora and Urban Decay Singapore for organising the event!  
I also received a goodie bag for being part of the event, shall share with you all soon! 
Thanks for reading!