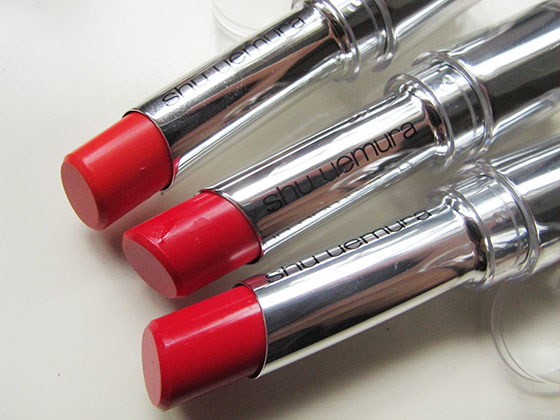 Shu Uemura launches new shades to their Rouge Unlimited range of lipsticks - and these are three beautiful RED lippies - the formula is the most buttery and creamy consistency among those I have tried out.  They aren't the most long-lasting granted, but application is a breeze because it is so smooth and creamy.  If you have been struggling with matte/ dry lipstick formula, and you want something that's super moisturising and yet packs in decent colour payoff, you will love the rouge unlimited. 
These 3 red lipsticks belong to the 3 categories of red -
a warm orangey red (Sweet Devil),
true red (Lacquer Red)
and finally a rosy cool toned red (Spiky Rose).  
I will show you close ups and swatches in the rest of this entry.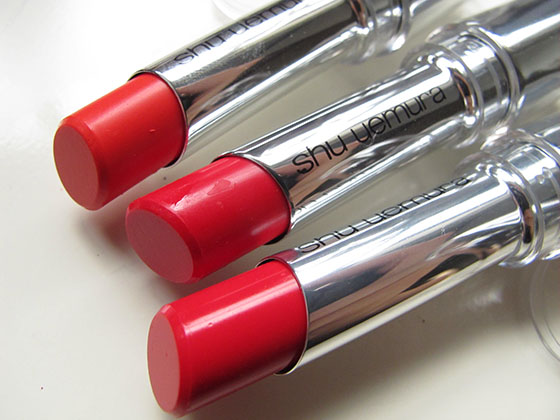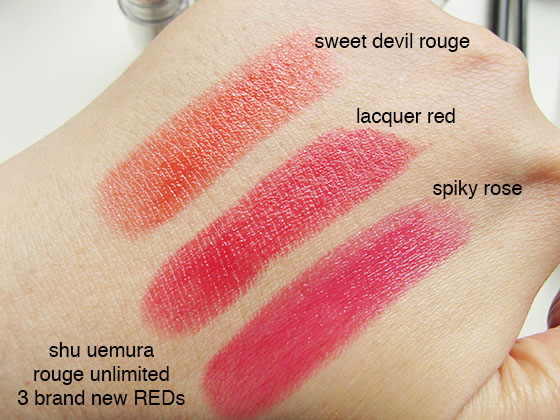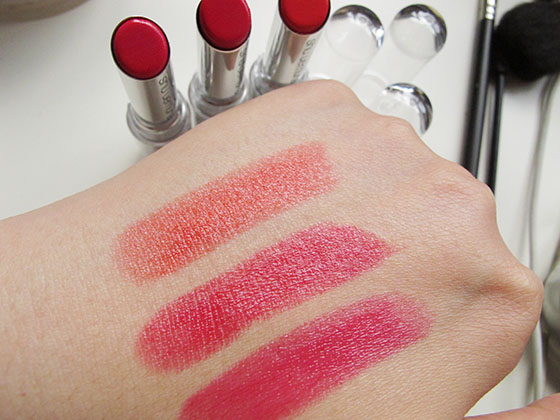 lip swatches 
red makes my camera/ lighting a little wonky, but I think you get a good idea of the comparison here
my top pick is Sweet Devil Rouge!  
It's such a beautiful orangey red without being TOO orangey and just tiny bit see through enough to for my lips to look like 'lips' if you  know what I mean... cos some orangey lippies can be very bright and neon, not exactly my preference - but my sister loves that sort of formula for her pigmented lips.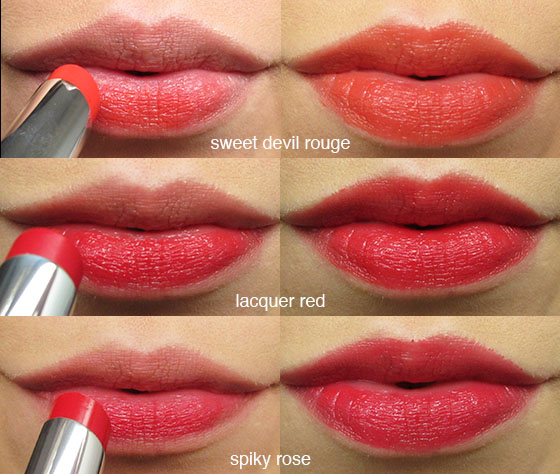 LOTDs 

mostly shu uemura products on the face 
no eyeshadows 
clean strong brows 
Lightbulb Foundation reviewed here
Natural Volume lashes 
Hope this is helpful, and thanks for looking!
Happy Weekend!