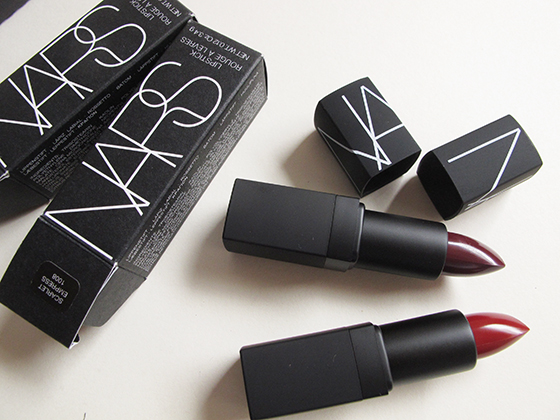 I picked up these two NARS red lippies during the party which I hosted at NARS back in December.. and finally got down to taking pics (and start using them).  It is my personal goal to eventually collect all the red lippies from my fave makeup brand, I think I have more than ten NARS reds..and I don't think I am halfway close. 
I got these two shades: 
Trans Siberian (semi matte) - Ruby Rose, looking like a deep true red on me  LOVES
Scarlet Empress  (a little sheer, but still creamy) - a deep plum red (can't find this on the NARS Site... what's happening?)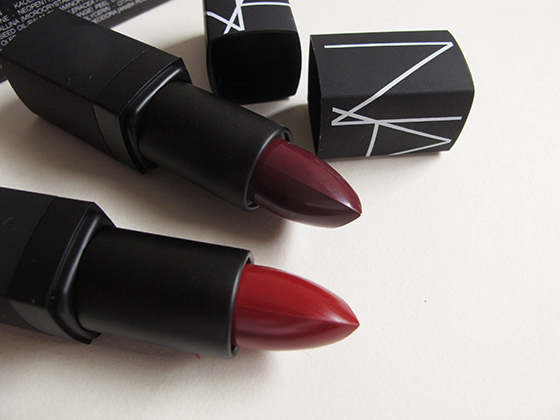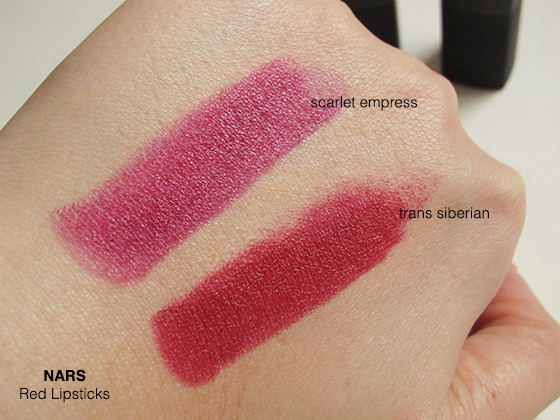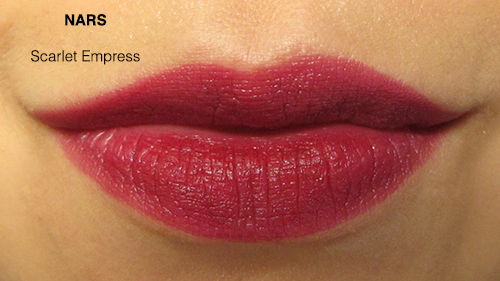 and an overall look - more info on this look in another entry.
Wearing Trans Siberian and NARS everything else.