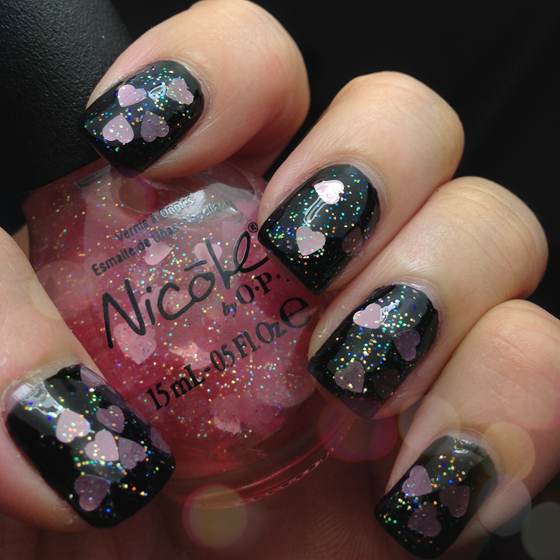 Hi hi!
The first color I wanted to try right away from my stash of Nicole by OPI colors is Love your Life - a sheer pink jelly base, with fine holographic glitter and larger pieces of light pink hearts!  Got to thank Sarah for spotting it and picking it for me! 
I decided to pair it over a black instead of the typical pinky pale combo.  Love the results, the holo glitter bits show up beautifully over the black, especially so under sunlight, and bright lights. 
The heart bits took some effort to pick up from the bottle, but they are quite easy to 'arrange' on the nails.   Super super cute!
Nicole by OPI polishes retail for S$12.90 at selected Watsons. 
Hope you enjoy the swatches: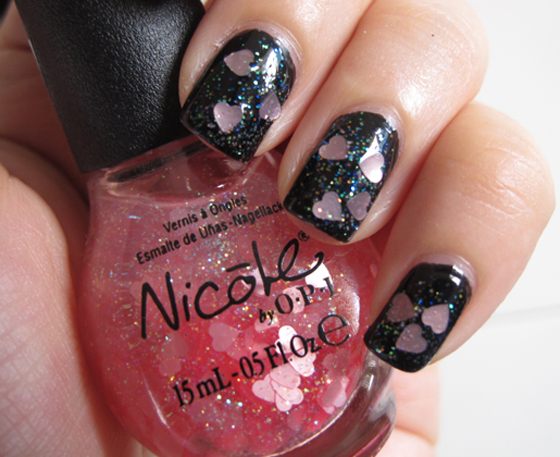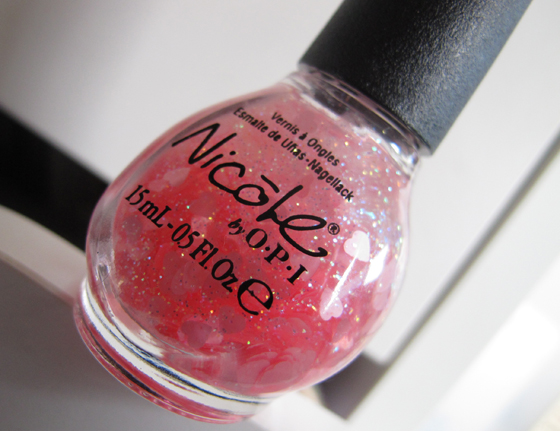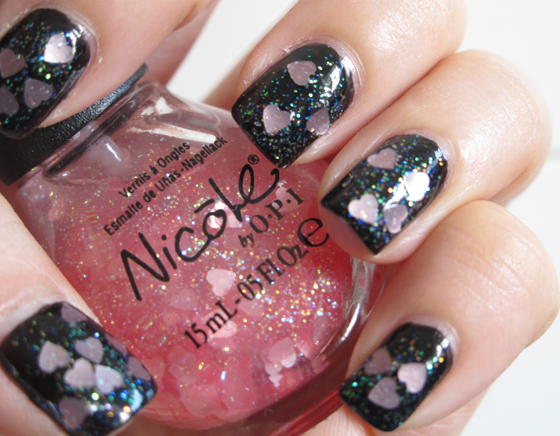 and a blurred shot to show the glitter bits. 
Hope you find this entry helpful, and thanks for looking!