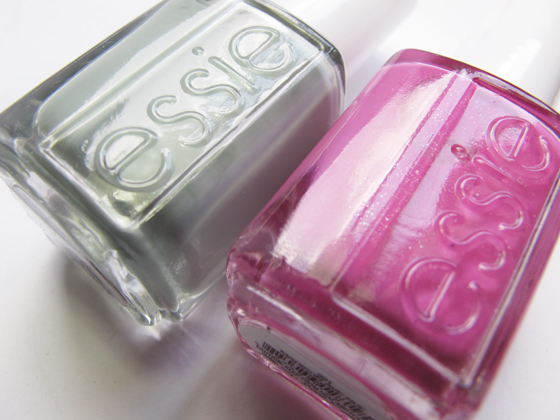 I ordered 2 of the Essie Spring 2013 collection from my usual and only Essie supplier - Tammy (link here).  It seems like a quiet collection, I have yet to come across blogs with full swatches, so it was a little hard to decide if I wanted everything from the collection or just pick my faves - in the end I went for two colors which I thought the names are quite cute, and also the color description seem unique.  I just can't resist a good Essie, and I find that in recent couple of years, they are really bringing out small and beautiful collections - almost all with superb formula.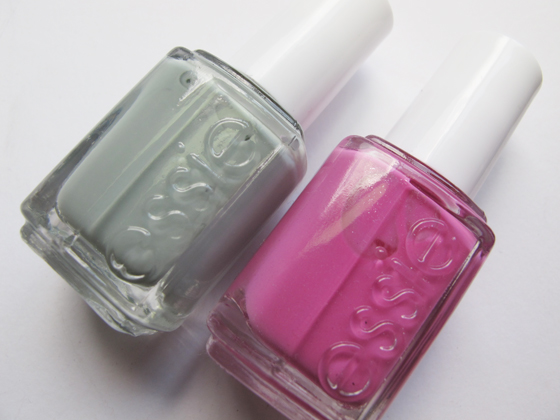 Collection information - 
The Essie spring collection is inspired by some of the most fashionable cities in the world: New York, London, Paris, Munich, Tokyo and Rio. It's full of soft milky hues with one eye popping orange red to brighten up the mix. Here's the full shade breakdown:
Madison Ave-Hue – chic upper east side pink (with silver shimmer)
Go Ginza- soft cherry blossom pink
Avenue Maintain – lovely Parisian blue
Bond With Whomever – poshLondonlilac
Maximillian Strasse Her – cool grey green
Hip-Anema – poppy-bright red orange
Swatches - 
Both colors I picked are perfectly opaque in two coats.
 
Madison Ave-Hue is a pretty cool toned medium pink with very fine and subtle silver shimmer - not very obvious when applied though.  It is a flattering pink on my skintone. The finish is very glossy.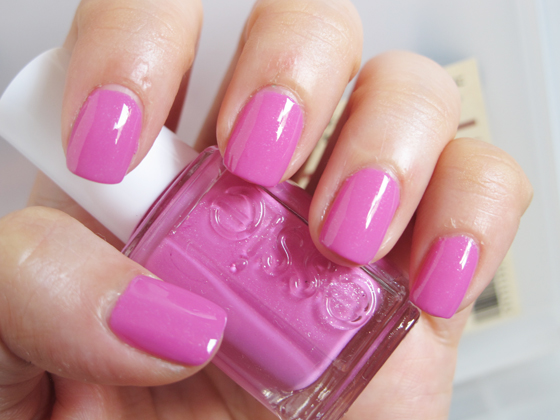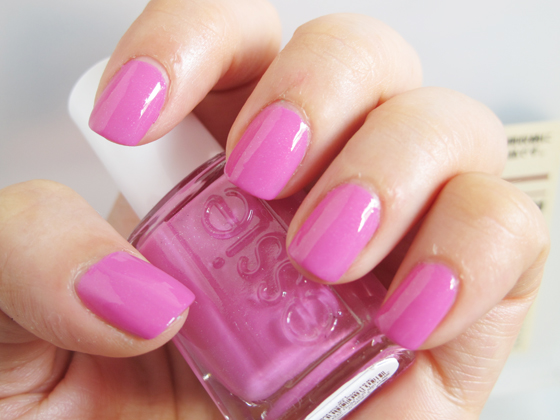 Maximillian Strasse Her - is a cool grey with a green/mint tinge. It is very unique, I don't have any close ebough dupes in my stash to even compare. It's that kind of grey toned shade which I cannot resist.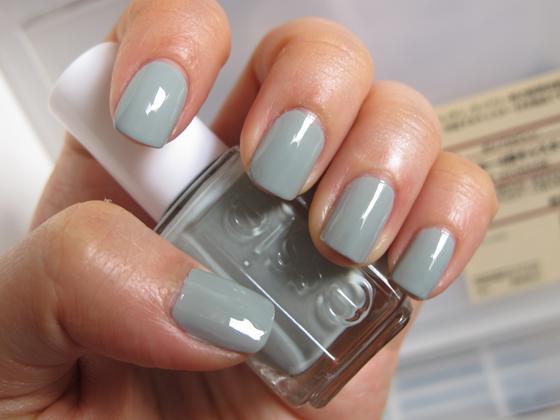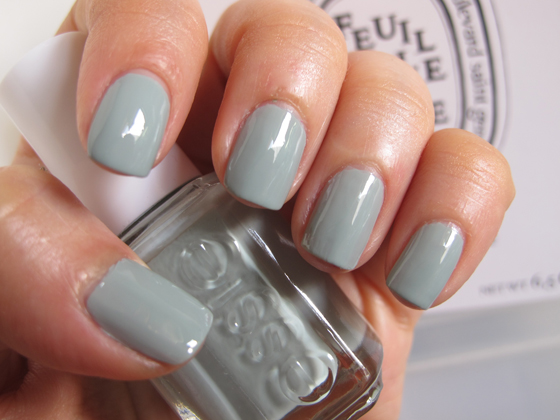 Hope this entry has been helpful, thank you for reading!