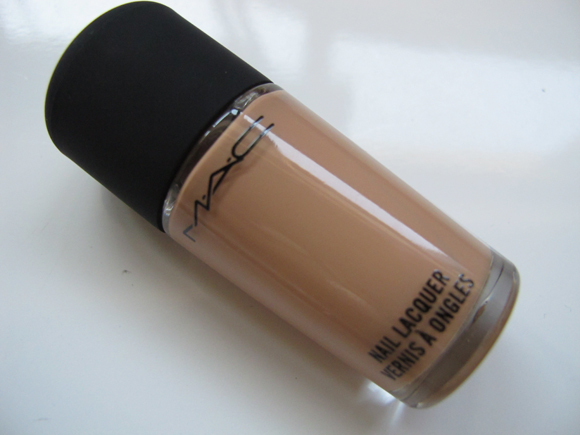 Hi!
I had purchased this a couple of weeks back but because of my extensions, I never got to swatching and applying the shade on my own nails.  Now that the extensions are off, there will be a slight backlog of nail polish entries up on the blog. I have a ton of other stuff to slowly feature as well.  Time just seems to be zooming by lately!
Not quite sure what this MAC collection is (shock horror!), but it is a collection of lipglass, lipsticks, and nail polish - they take all their best selling shades, and come up with matching exact shades in the products mentioned.   So you have St Germaine lipglass, lipstick, nail polish, Russian Red, Ravishing, Myth, Angel, etc etc.  If you stalk Temptalia, you would also know that some of  the shades are only exclusive to certain regions (Russian Red, sadly isn't available here, or else I would have gotten that too).
So I got only one nail polish - in the shade Peachstock - which is ironically lost in my drawer of lipsticks, I think I had earlier B2M for a Peachstock, and never worn it.  Anyway, Peachstock is a peachy nude color.  The consistency of the nail polish (at least I know for this shade) is extremely creamy and smooth.  I also swatched St Germaine at the counter, but with all the OPI milky pinks in my stash, I just didn't feel like shelling out the $$ for anymore MAC polishes.
I really like this nude shade - the consistency is really important here - 2 even coats give you perfect payoff, and you have very naturally professional groomed looking hands. It's hard to believe, but I can never ever get enough of nude nail polish, they are all the same.... yet not quite.  As you will see in my comparisons, there isn't an exact dupe.  And I am only comparing with the 'darker' nudes, and not the off-white type of nudes (think Essie Topless & Barefoot, or even beigey nudes like RBL's Grunge or Deborah Lippmann's Fashion).
Bottomline - if you love nude, you need this nail polish.
Photos & swatches: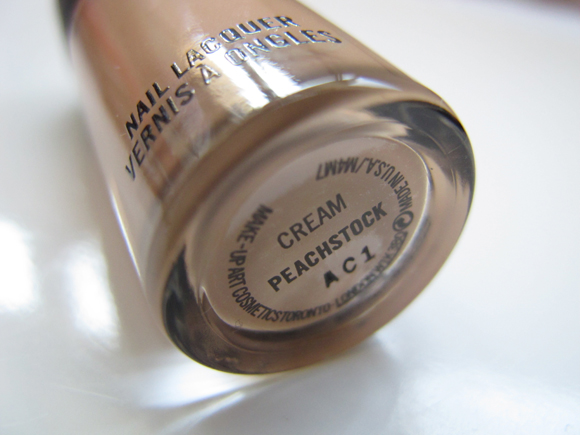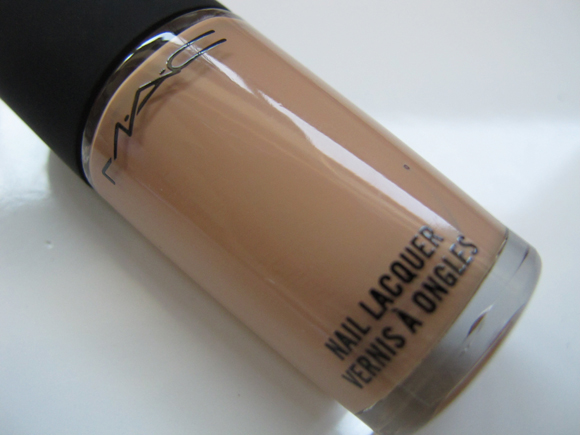 swatches are done with Nailtek II, 2 coats of color, and Seche Vite topcoat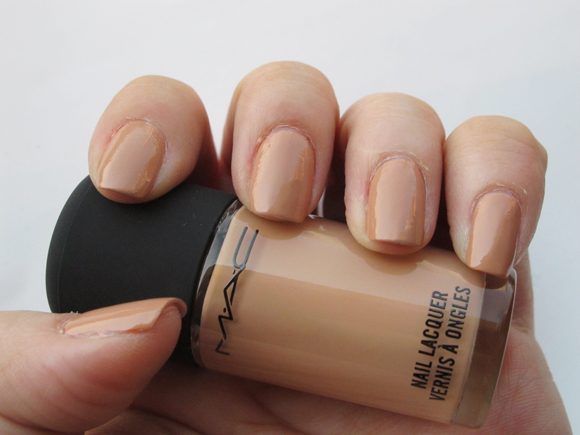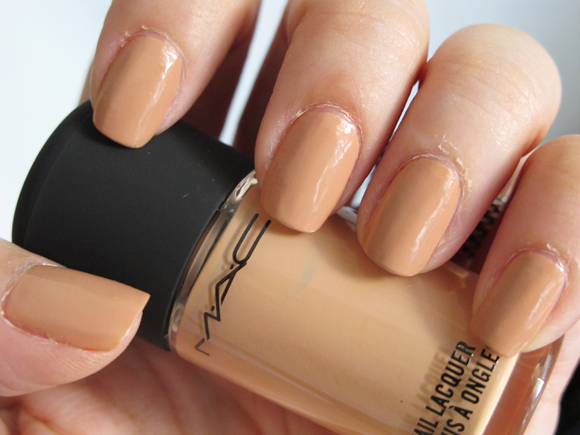 comparisons - the closest is probably the CND Desert Suede
I hope this has been helpful, and thank you for looking!