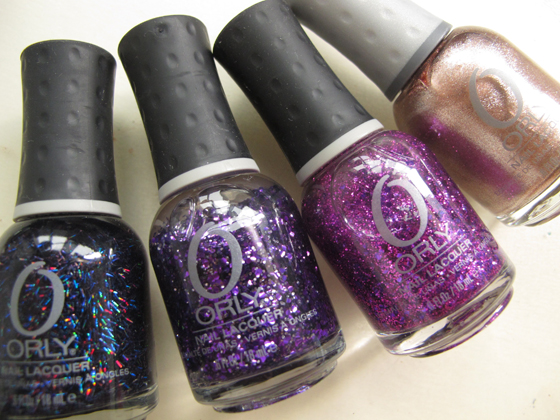 Hi hi!
Sometime back, I went to the Beauty Asia Fair 2013 with Sarah... we checked out the annual beauty fair, and I was most looking forward to getting myself some Hakuhodo brushes..but when I realised that they were not for actual retail sale (the brand is looking for local retailers) I was like...what's there to get?  
Well, I got some random nail supplies (base coats & seche vite, not that I need them, but it is nice to have endless supply of backups..haha), hair mask, and these Orly polishes.  I have vaguely heard of these colors, but never really got into buying them.  When I saw how gorgeous the glitter effects are, I just allowed myself to grab a few.  
They didn't swatch very well, partly I was a little impatient, and they turned out quite gunky.....but here we go:
Sunglasses at Night - holographic glitter strips... I love how they really catch the light, and just shine very mysteriously in the sheer jelly black base.  I think this is best applied over a black base as shown.  The base formula is on the thick side, so I was torn trying to get as many of the strips out, and not to lay on too thick a layer...and the same goes for the other two glitter shades...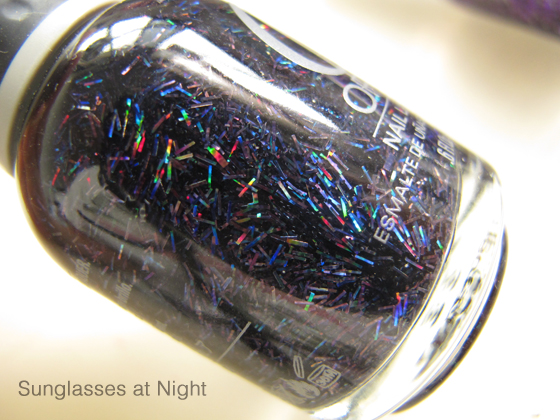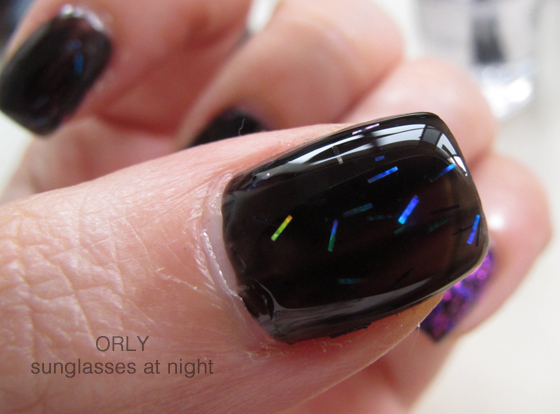 Can't be Tamed - purple glitter packed with lots of smaller silver and maybe black glitter bits.  
Ultraviolet - like the name states... this is chocfull with glitter bits and applies the most easily and evenly among the 3 glitter polishes.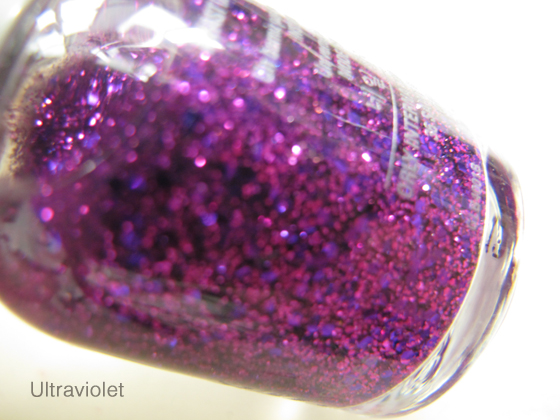 Quick swatches over black: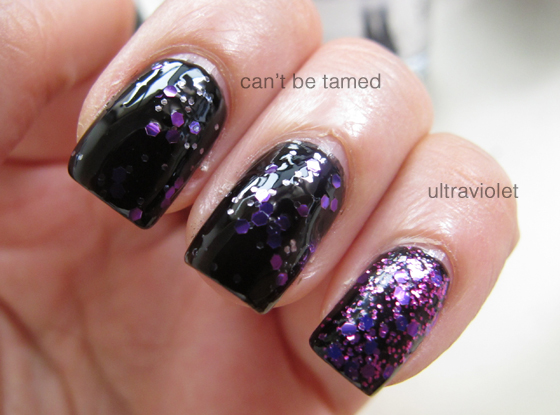 And lastly, we have
Orly Rage
- a pale rose gold that's a hot fave among many.  The formula is impressive, you can get away with one even coat, but I applied two coats here for maximum impact.  It's realy gorgeous.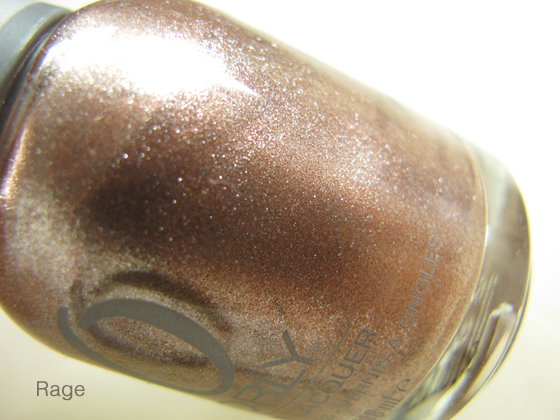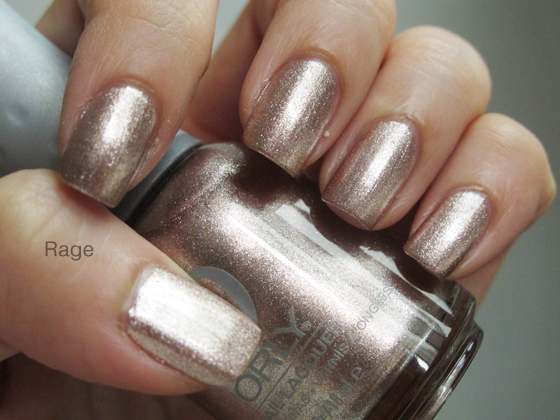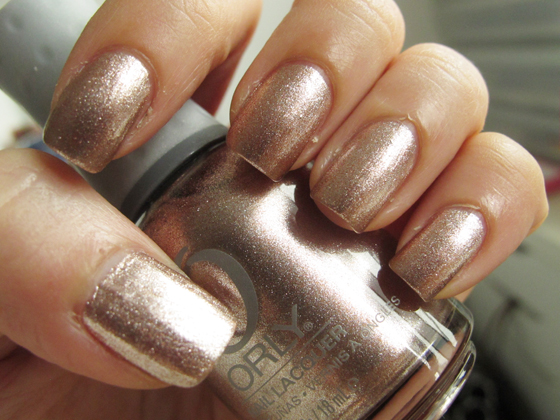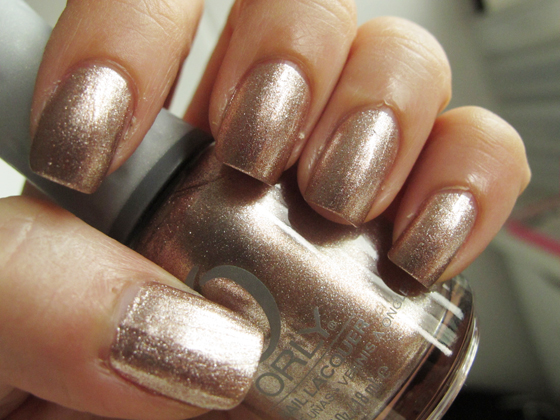 That's all I have for this entry. 
Thanks for looking!