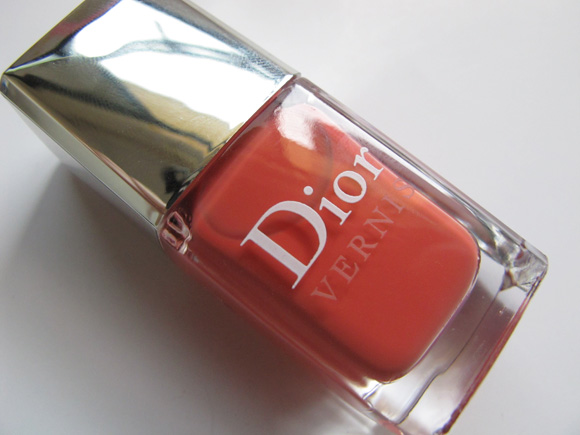 It's been a busy year for Dior so far, because they keep releasing one after another pretty suckering me in shades!  I think I haven't bought a Chanel nail polish this year so far (well, excluding those in the permanent collection of course, opps!).
Bikini is part of their upcoming Summer collection which I have previously mentioned here. (link !!)
It is a salmony type of coral color, kinda like medium-rare salmon... which is a weird analogy.  It isn't bright, like Butter London's Trout Pout, it isn't straight out orangey like Dior's Rivera, and it isn't pastel orange like some of Essie's pastel corals, or Chanel's June.
Very wearable, and very on trend for this season.  The formula on this creamy shade is excellent as usual, and two coats give you full color payoff. Dior polishes usually last a good 5 days for me, without any chipping or tip wear.
The other shade from this collection is also calling out to me (Saint Tropez!!!), and I shall wait patiently for that to be available come 1 May 2012.
Photos: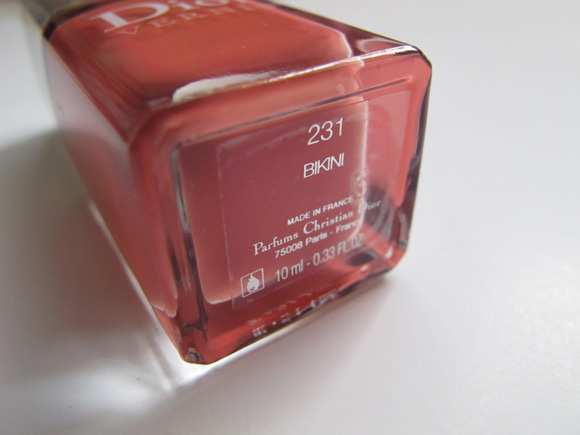 Swatches:
It is quite hard to take pictures of the color without it looking too bright, because in real life, it is slightly muted.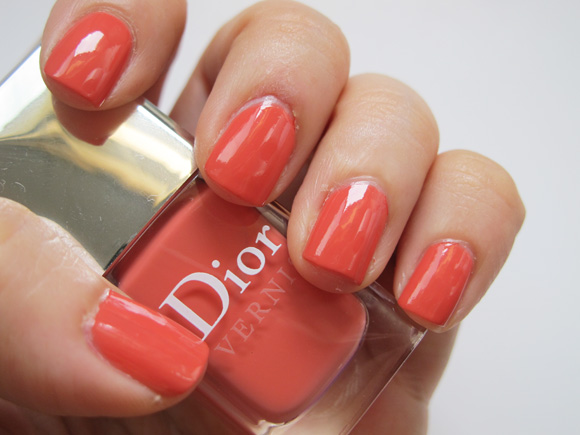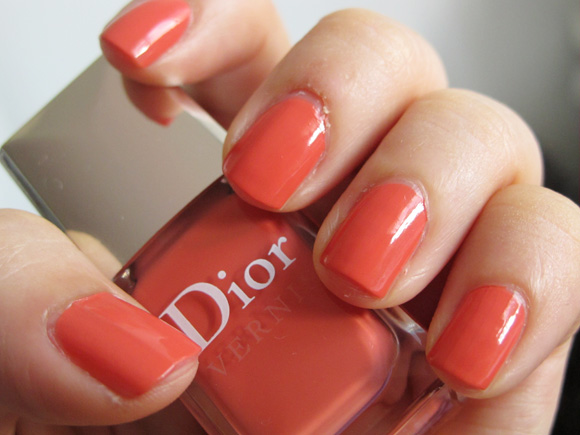 and you can see the muted-ness of Bikini aganist other brighter Dior polishes
(Bikini is the second one from left, fyi)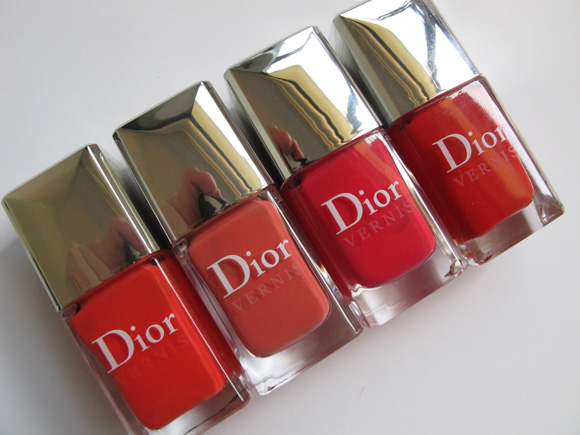 quick comparisons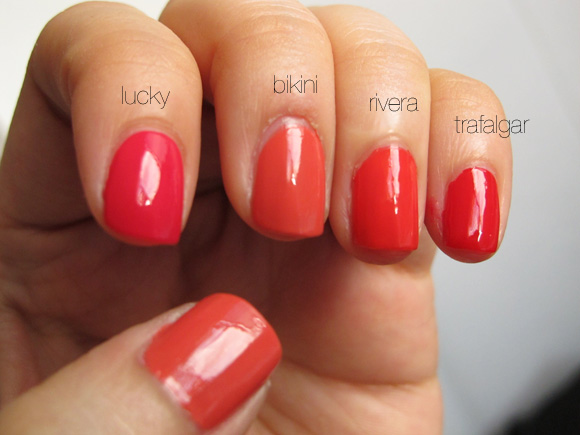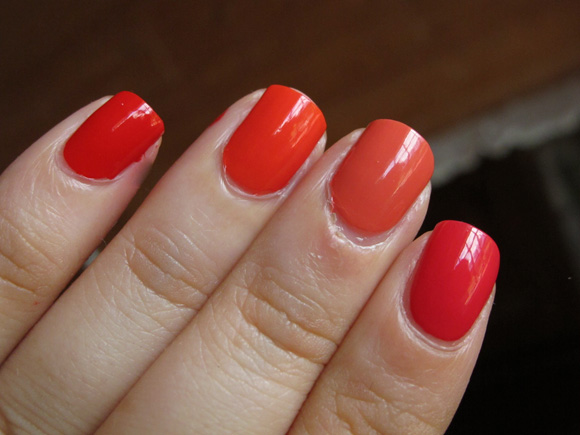 and the nail wheel with other brands' coral shades
it is actually quite similar to Chanel's Orange Fizz.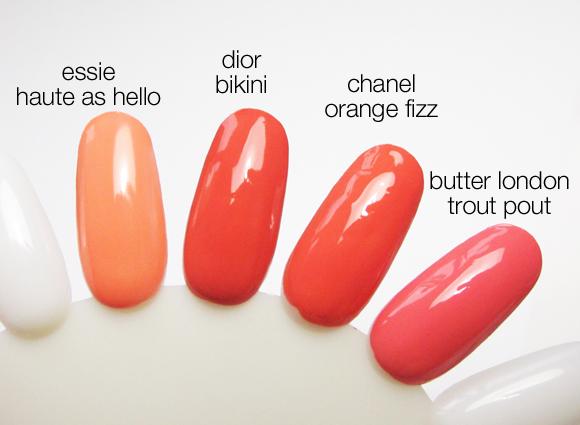 That's all, and thanks for looking!
What's on your Dior Summer makeup wishlist?