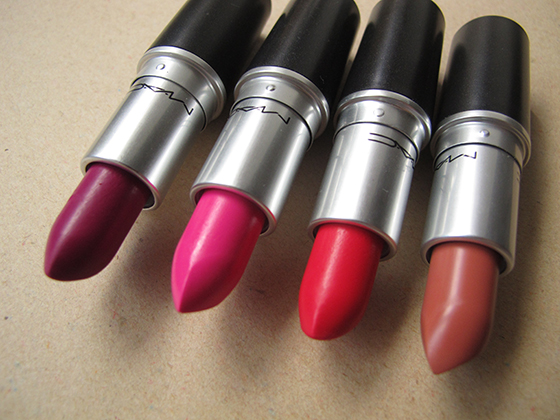 Hi hi!!
I have been on a MAC Matte Lipsticks kick lately...sort of rediscovering them.. after straying all over the place with a lot of NARS, YSL, some Chanel and Dior...well, everything else really.  Haha.  So the other day, I was clearing and de-cluttering some of my old makeup, and I kept aside enough MAC empties for me to exchange for 4 MAC lippies.  
I immediately zoom in on the bright shades - refer to my previous MAC exchange here - that I got Lady Danger and that was the start of my discovery into some of these awesome creamy matte lippies.  
I had a few on my mind - such as Candy Yum Yum, and some of the retro-matte shades - which are even 'matte-r'.  
Then a couple of days ago, I purchased Kinda Sexy - it is one of those famous MAC nude lipsticks that many people talk about but I have never gone to check it out in real life. 
These matte lippies are very very long lasting, and the bright shades tend to stain the lips a bit, which doesn't really bother me, since I will take of all makeup at the end of the night.  The color payoff of all these are just really impressive. 
So here we have 
1. Flat Out Fabulous - a deep pinky purple - along the same lines as my Shu PK376, NARS Funny Face - that rich intense not quite pink not quite purple, yet so brightening and flattering on me.  I love these deep rich shades.  And it is so matte - just really chic in my opinion.
2. Candy Yum Yum - think along the lines of NARS Schiapp, Chanel Diva (which I bought but have yet to use!), and I recently got Kelly Yum Yum too.  A very bright intense cool toned pink. 
3. Relentlessly Red - a neon shade, that leans between Red, Coral, Pink all at the same time.  It is like a amped up version of Chanel Genial (if you remember this brillian shade or Rouge Allure)  I love this.  A bit drying and certainly not everyone's cup of tea, but this is very long lasting, and I love it on me.  Sometimes I apply a little balm after applying this shade just to add a bit of 'glide' to the formula, not so much as to add shine. 
4. Kinda Sexy - a warm nude that's super flattering.  Not too nude. I love this. And it is a creamy matte like Lady Danger.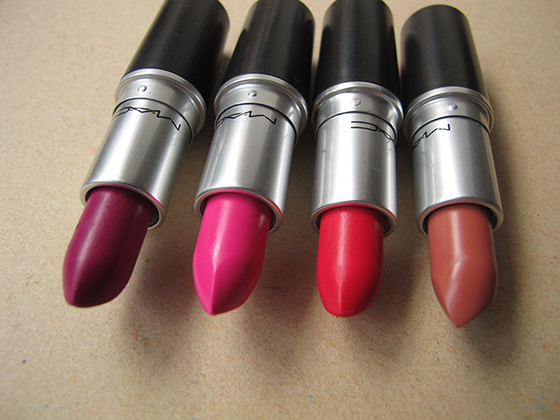 Swatches on my hand -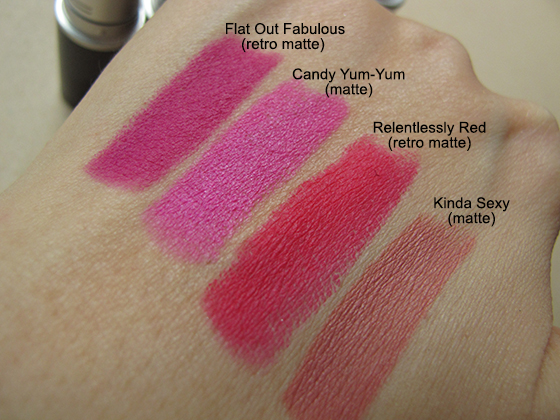 And on my lips - 
Matte lipsticks tend to settle in your mouth lines... but I don't mind.  I kind of like the lines of my lips.  They look quite cool.  Haha.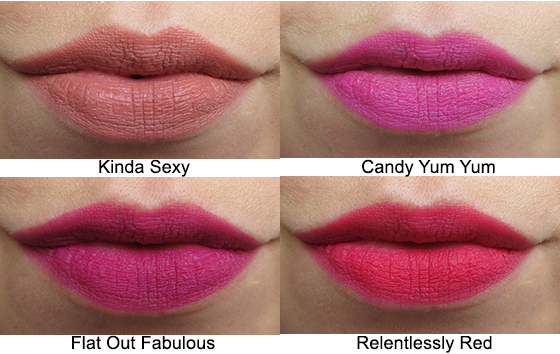 And here's how two of the shades look on me overall - Flat Out Fabulous and Kinda Sexy.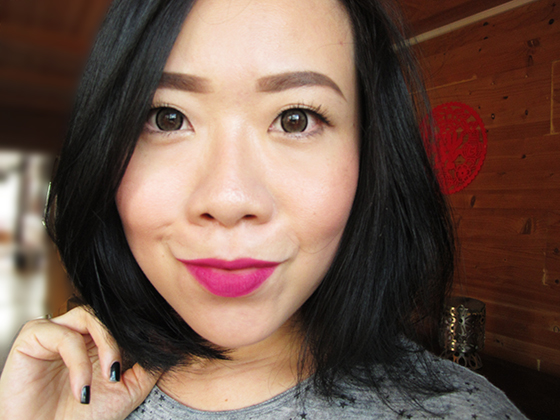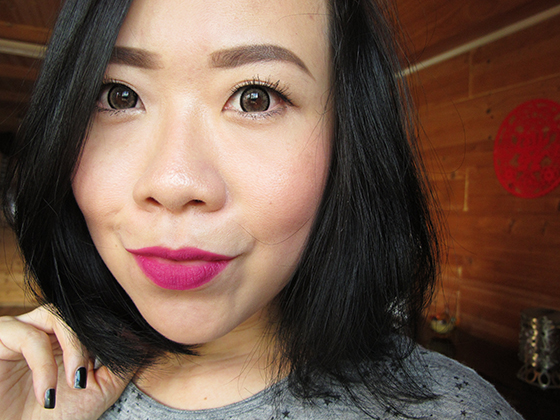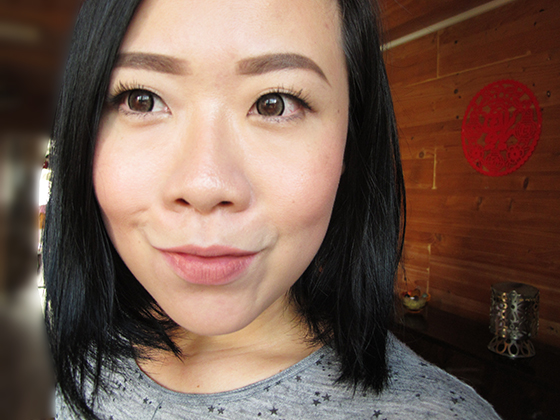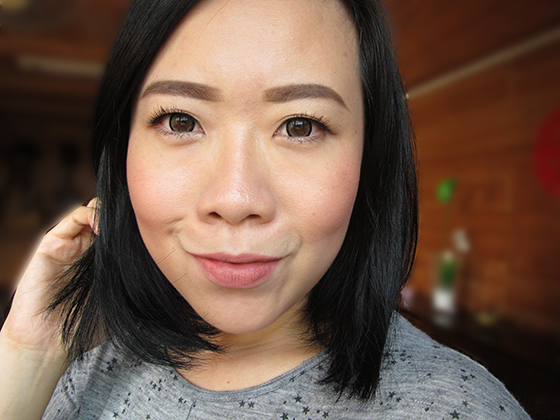 Also played with some other nude lipsticks when I was at the MAC counter the other day so I snapped a pictures of the swatches: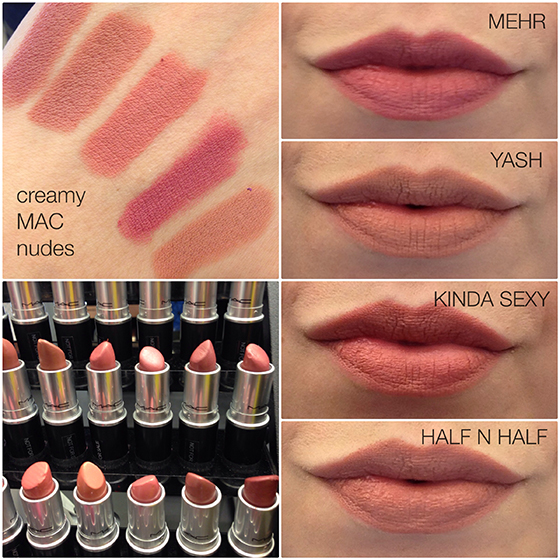 I am loving these lippies lately!  
Which are your recent fave MAC lippies?  Please share! 
Hope you like this entry, and thanks for looking!