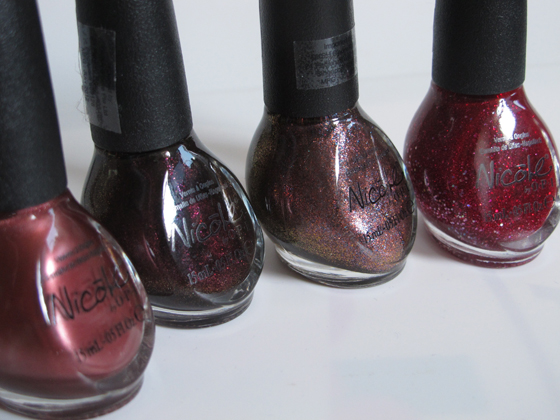 Hi hi 
this entry features the last of the Nicole by OPI polishes I collected from the event I attended last week.  The four shades are all very rich autumnal shades.  
For other Nicole by OPI entries, click on the following links
<a href="http://retailtherapy.onsugar.com/Nicole-OPI-Do-Good-Feel-Good-27187423" target="_blank">Do Good Feel Good 
Colors featured in this entry: 
1. Cocoa a Gogo - a metallic frosty warm chocolate brown, the formula on this is awesome, it is very smooth, and almost a one coater.  I applied two coats for extra measure... and it doesn't look streaky at all. 
2. Just Busta Mauve - a sheer shimmery brown base with blue, red, orange glitter bits.  It is a little sheer and thin, hence I applied 3 coats to achieve a fuller color payoff.  Very smooth, and very densely packed with the glitter bits.
3. Shoot for the Maroon - a thicker shimmery deep dark red base with multi-color shimmer - this reminds me of several other similar shades in my stash (think Zoya Valerie, Julienne, etc) The formula is much better than Just Busta Mauve, because you get a really opaque look in just 2 coats. 
4. Sensational Scarlet - a jelly finish red with larger holographic glitter bits, opaque in two coats, still with the jelly finish.   It feels and looks very textured without topcoat, so you really need to slap on the topcoat to seal in all the goodness.  I showed them here with and without topcoat, and you can see the difference.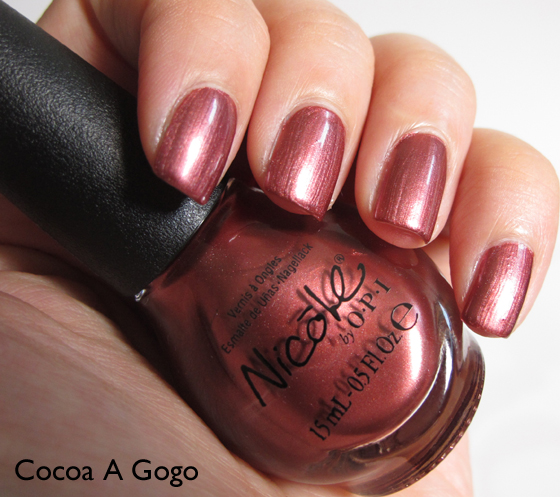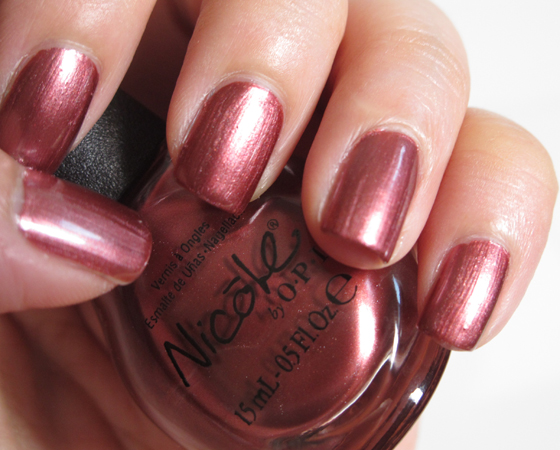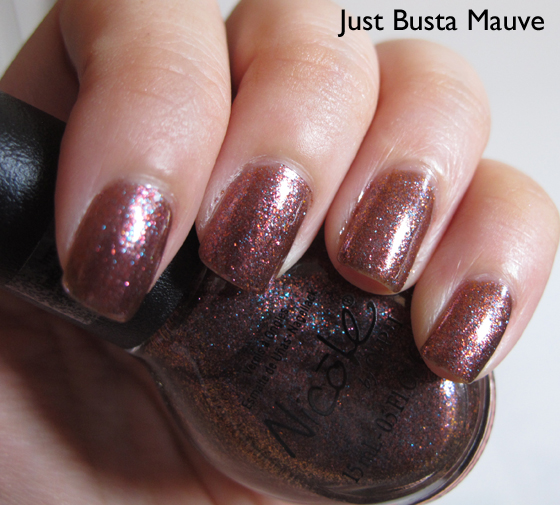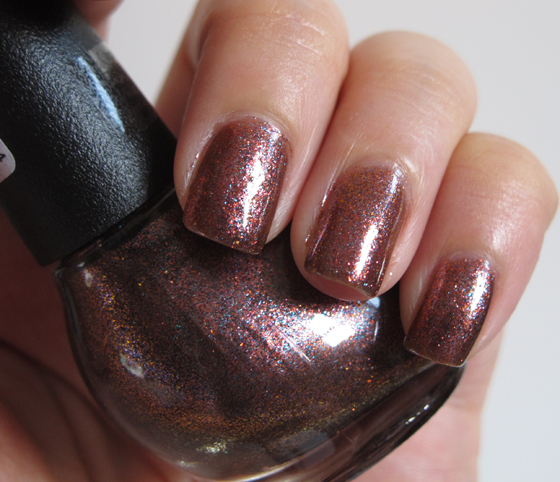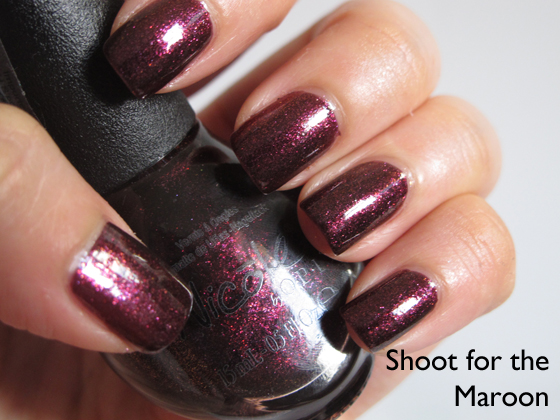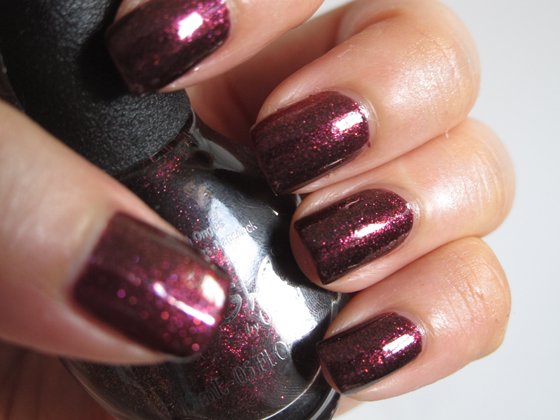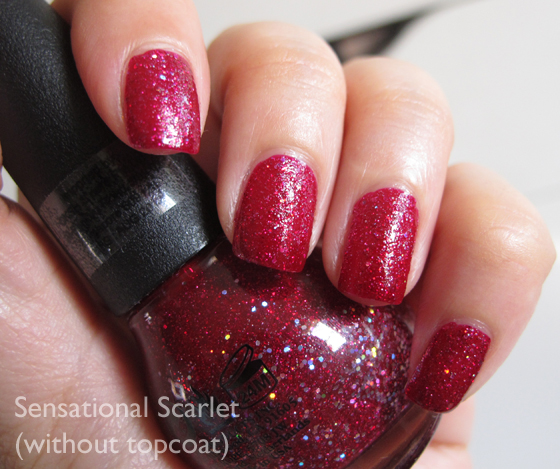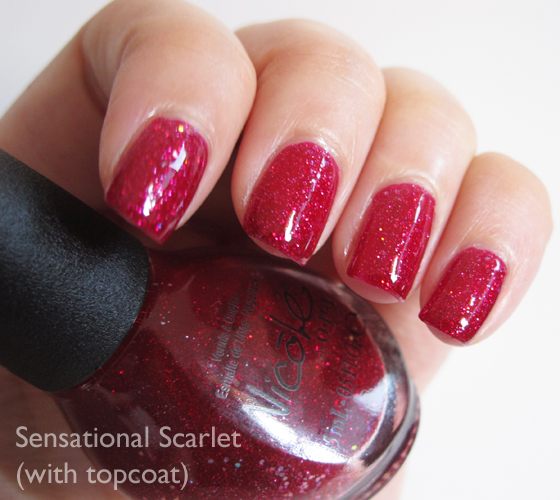 Hope you find these swatches helpful. 
Nicole by OPI polishes retail for S$12.90 at selected major Watsons. 
Thank you for reading!