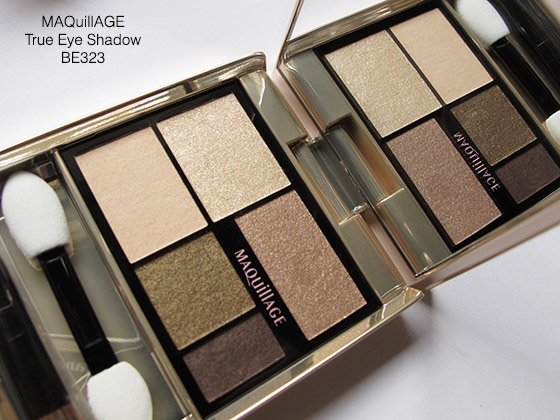 Hi hi! 
Today I did a look featuring the MAQuillAGE True Eyeshadow in BE 323 Stylish Beige.  This palette caught my eyes because of the olive shade in the palette.  I am really impressed by this neutral palette, yes, the colors are safe but the quality is superb and I really enjoyed using it. The colors work very well together to create a cohesive look that's natural and overall enhancing.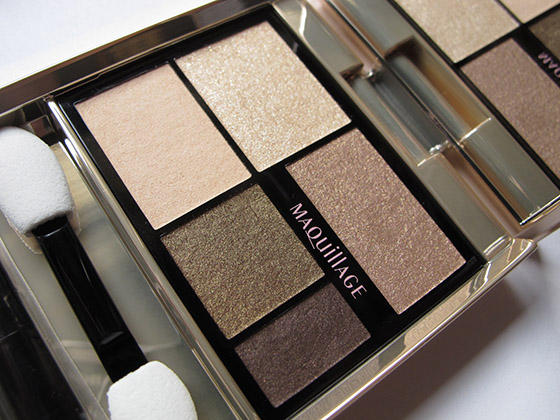 Here's the color placement I used in this look: 
1 - applied the matte beige shade all over my eyelids as a base, it is super smooth and creates a even tone for the rest of the colors to go on
2 - applied the shimmery champagne shade on my browbone.  There is some light fallout of the shimmery bits but nothing too serious.
3 - applied the light brown shimmery shade on my lids  - this is very smooth and went on like a dream, I blended it out slightly up to the crease.
4 - applied the olive shade close to the lashline to add depth.  I love how this olive shade blended with the lid color.  It is quite creamy and intense without being too metalilc. 
5  - applied this on the outer corner and on the lower lids to extend the eyeshape and add depth.  
The look -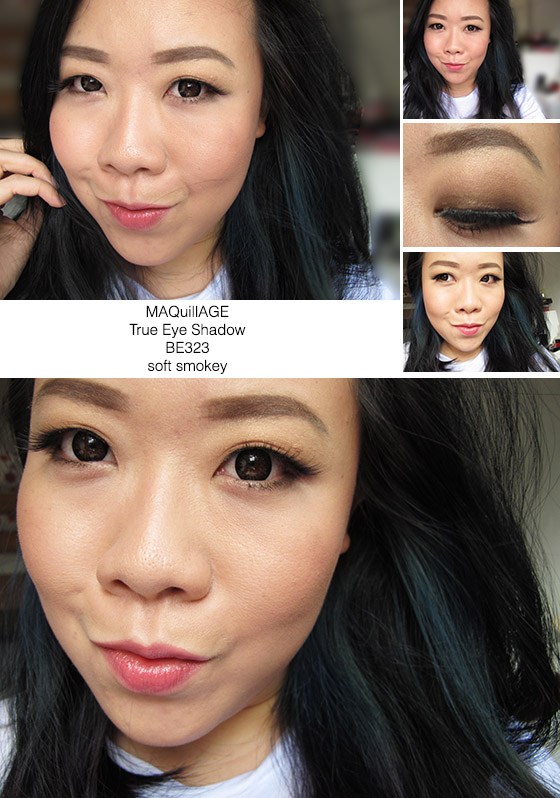 All products used: 
face - Shiseido BB Perfect Hydrating BB Cream, MAQuillAGE True Liquid Moisture UV, set with MAQuillAGE True Powder foundation
cheeks - Shiseido Bronzer 02 medium, MAQuillAGE True Cheek blush in RD321 Red Coral, cle de peau beaute Palette Vintage III
lips - MAQuillAGE True Rouge PK382 
eyes - MAQuillAGE True Shadows BE 323 Stylish Beige as described above 
liner - The Face Shop pencil gel liner in Brown 
brows - Shiseido brow compact in BR602
I really recommend the new MAQuillAGE True Eyeshadow Palettes! 
Hope you enjoyed this LOTD!  
Thanks for looking!