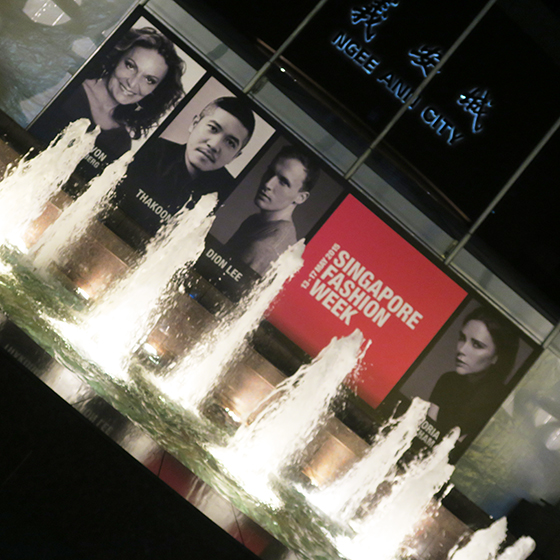 HI HI! 
So last week, I had the chance to attend a few shows during the Singapore Fashion Week (well, to be exact, I only opted to go for two shows - the DVF and Thakoon) and also check out what's happening backstage with NARS doing the makeup again for the shows this year.  I don't think I blogged about my Fashion Week experience last year... so this year, I shall try to be better and give you an overview.  I will only mainly be focusing on the makeup and overall look, not so much as the fashion pieces themselves (let's be real, I ain't no fashionista and I don't pretend to be one..who am I to comment on oversized sleeves and necklines?) But makeup I think I know, and we all would want to know the products used in these runway shows.  
The looks are all very wearable in real life, real women can wear any of these looks - enhancing your natural beauty, clean fresh skin, statement eyes, natural lips, who doesn't love these? 
I am sure you have heard so many people saying how fashion isn't as glamorous as it seems, the backstage frenzy is something that takes a lot of shows experience, careful planning and taking calculated risks to ensure that everything runs as smoothly as possible.  Tempers can flare, people can go missing, you name it.. I am fascinated by how the makeup artists are so focused on doing the models' makeup... which can also include removing the makeup on their faces from the previous shows.  Yes, they use some of the same models for a few shows in  row on the same day, and different shows ---- different looks, so each time you have to start all over again.  It takes a toll on the model's skin.. and as a makeup artist, you have to prep and calm the skin all over again before doing the next look. 
I enjoyed seeing the makeup artists at work.  All the tools are laid out neatly, tissues and wipes on hand, skincare, water, if there is any mess going on, it was almost undetectable.  Which is understable, if you have people like me snooping around backstage, behind the scenes interviews... we can't have spilled powder, dirty tissues lying around, right?  
By the time the models strut their stuff down the runway, they would have been touched up, powdered, smoothed over at least 5-6 times.. for that brief walk down  the runway, to be immortablised and scrutinised many times over in HD photography and footage.  The harsh lights can be both flattering and punishing at the same time.  From the front rows, the models can appear gaunt because of the shadows, but facing the photographer's pit, that's when the lights are the most ideal, and they seem to emit this ethereal glow (because it seems all the designers favour a natural glowy no foundation look skin).  
This is the look/ products used for DVF- who opened the week's activities: 
Tinted moisturiser, concealer only when needed 
Silent Nude blush to sculpt the cheeks subtly - This is from the Christopher Kane collection, and heavily featured in all the shows. 
Gina Blush
Sex Machine lip pencil
Black Moon, and Mambo eyeliners 
Sycrorax Dual Intensity eyeshadow 
The result is a sexy smokey eye, natural healthy cheeks and lips, and clean fresh skin.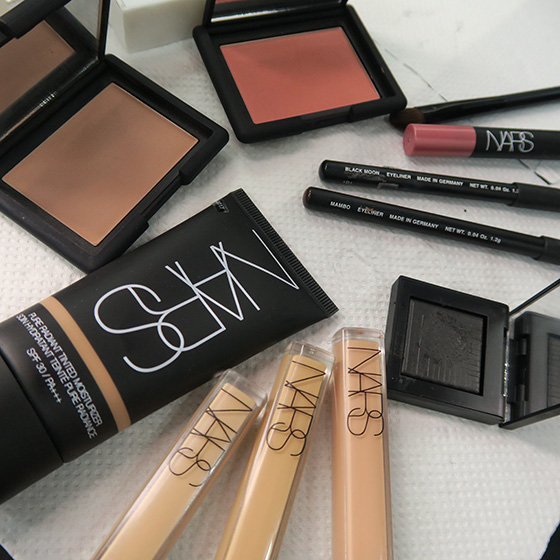 That's NARS lead makeup artist Julyen's hand, got him to pose for me with the #NARSissist temp tattoo.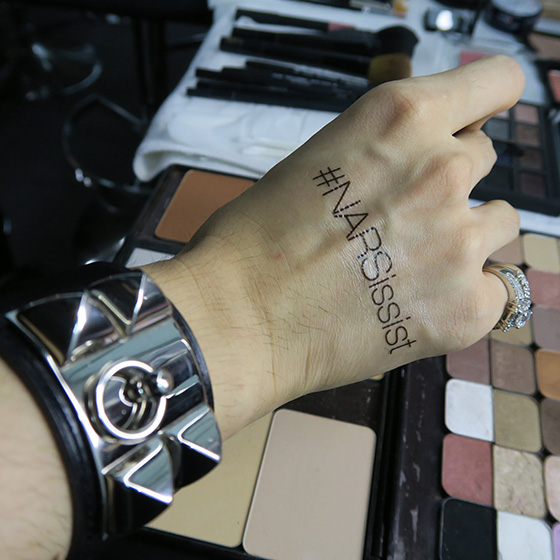 NARS International Makeup Stylist - Sadafumi Ito - personally checked each of the models' makeup after the other makeup artists have finished their models. He would put on the final touches, making sure that everything is properly blended and done.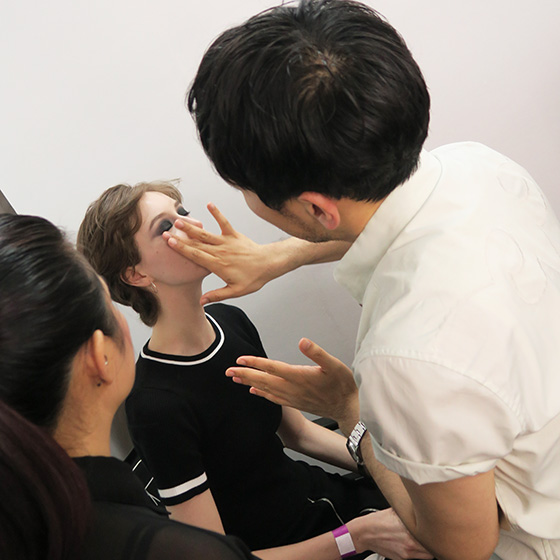 Here is another NARS makeup artist, Chris at work, he flew in from Thailand - he was very nice and explained to me the looks done, and also said that every woman needs to have Sex Machine lip pencil in her makeup bag!  I swatched the color, and it was easy to see why it is such a popular shade.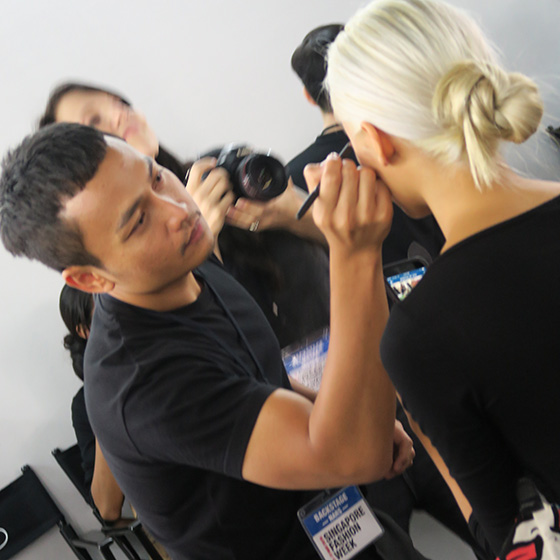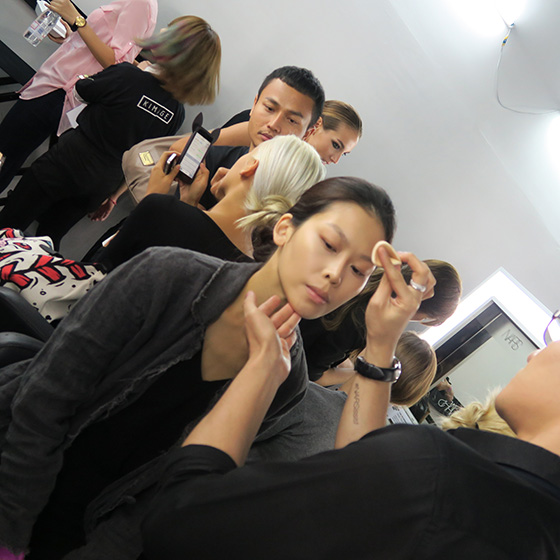 and more checking...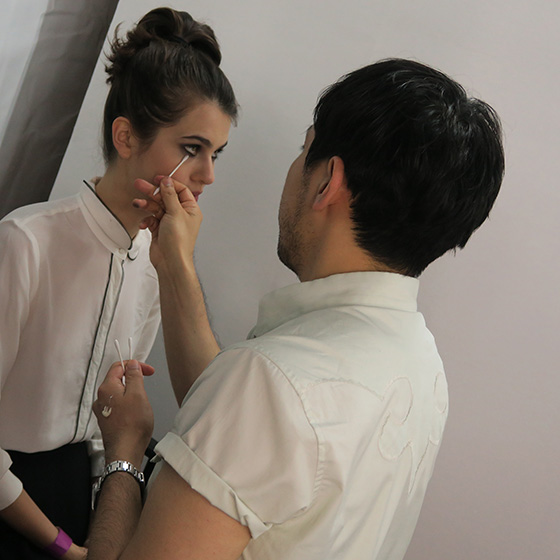 Sadafumi Ito also did the makeup for Sheila Sim who opened for DVF.
Sorry all my pics were of his back view.. I was trying to take pictures and not shove my camera in everyone's faces!  Haha.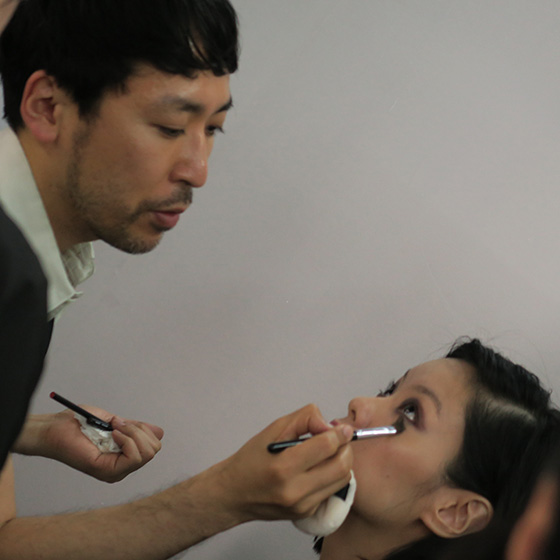 a few pics from the show: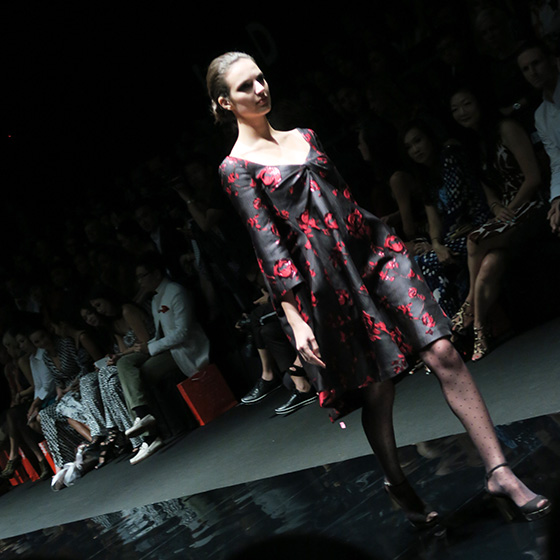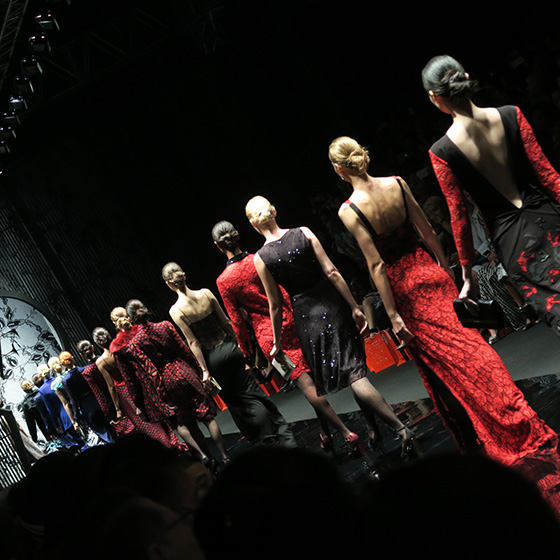 and DVF herself took a bow: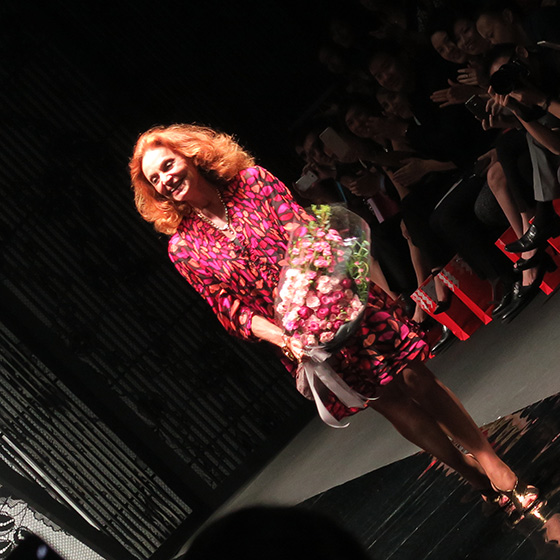 And for the next show... 
this was the look for LoveBonito - which I didn't attend but I managed to get a few shots of the looks backstage. 
Graphic black eye, natural cheeks and lips (in fact the cheeks and lips were the same products from the DVF show).
Eye Paint in Black Valley. 
NARS Sheer Glow foundation, mixed with Copacabana illuminator, and multiple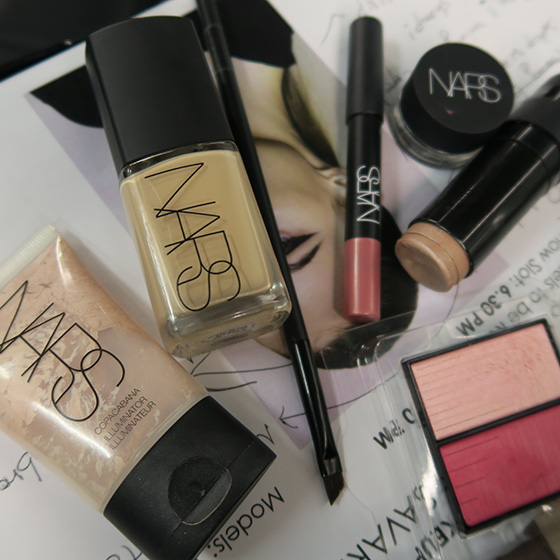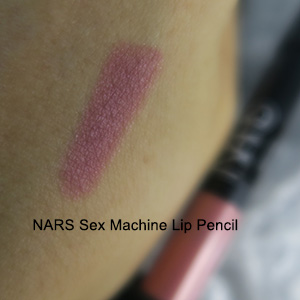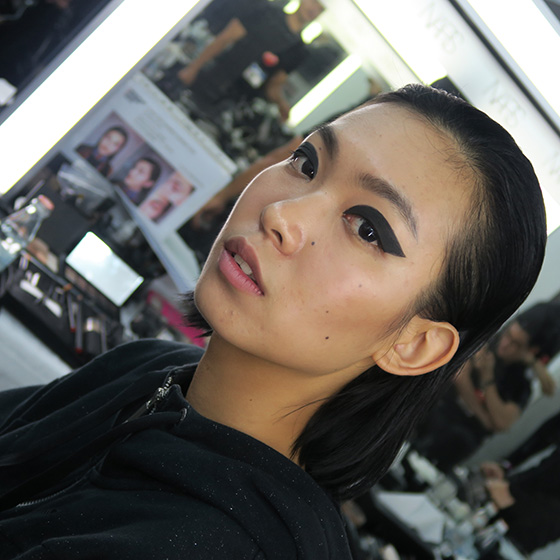 and the look for Thakoon 
NARS lead makeup artist Julyen talked me through the whole look, and showed on one of the models he's working on: 
skin is prepped with Luminous moisture cream, conceal only if necessary,  no foundation.
eyes are defined with dual intensity blushes in Fervor and Craving (very soft defined eyes) and a coat of mascara.
Cheeks are sculpted with Silent Nude blush  and finished off with a stained red lip from the fall collection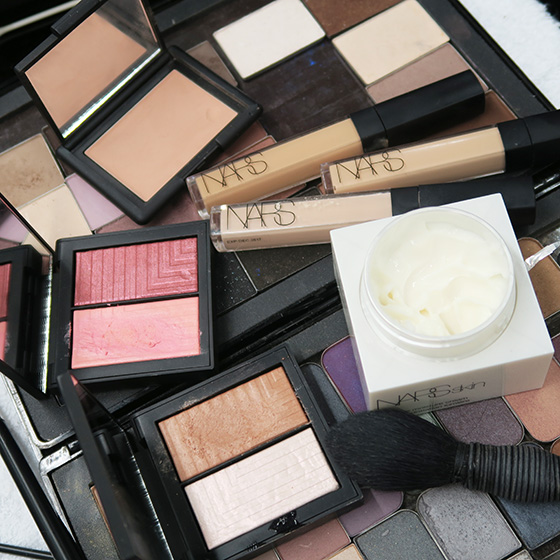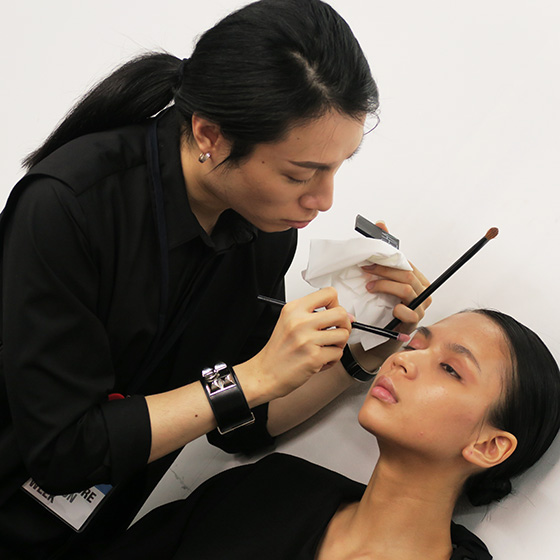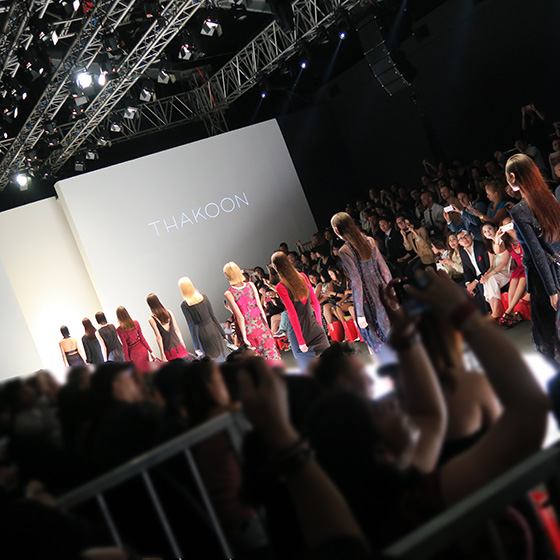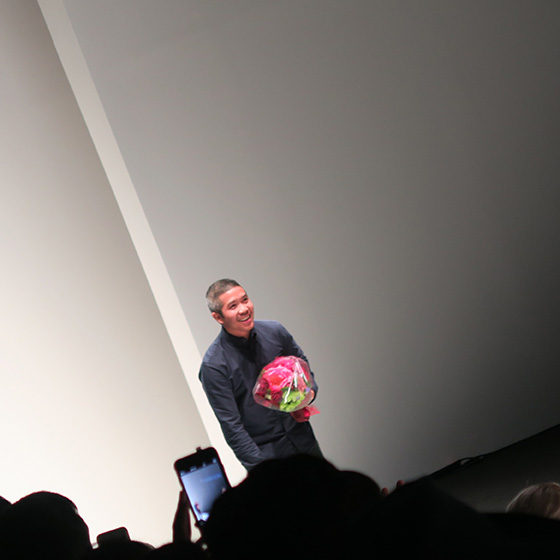 with my fashion week partner this year, Mabel, looking all smiles before the show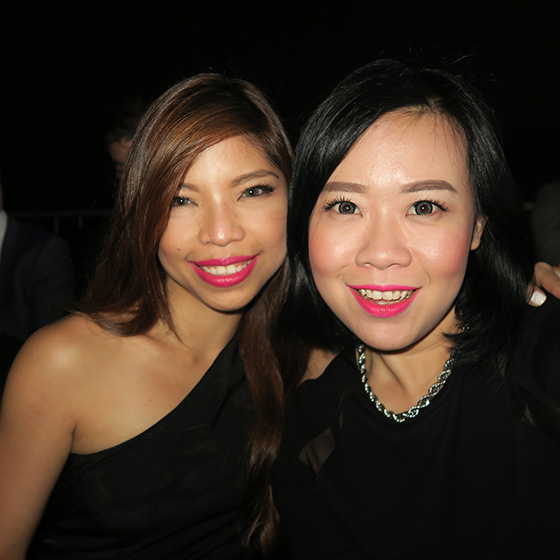 Hope you enjoyed this rundown of the NARS products used and a glimpse backstage!  
Thank you NARS for having me backstage again!
Thanks for reading!