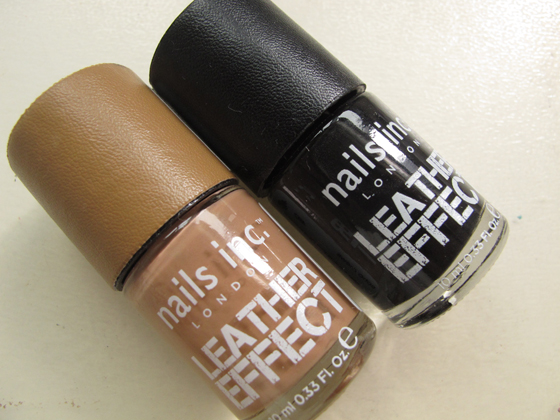 Hi hi!
A couple of weeks back, I spotted these Nails Inc Leather Effect nailpolishes at Sephora (they were all launched at Sephora, along with Butter London and Ciate polishes)...and I picked up the Leather Effect ones, I had swatched them in store, and think that I like the 'leathery' effect - they feel a little grainy to the touch.  
It is quite interesting, and potentially a love/hate nail trend.  I have never really paid attention to the current "textured" nails trend... so I was pleasantly surprised that I like this after swatching them.
A topcoat is not necessarily with these Leather Effect nails.  They dry pretty fast like a matte polish, and as they dry, the leather effect starts to form. 
I bought my leather nailpolish in two classic shades which I know I would wear often - nude and black.  After all, these are the usual leather colors, no?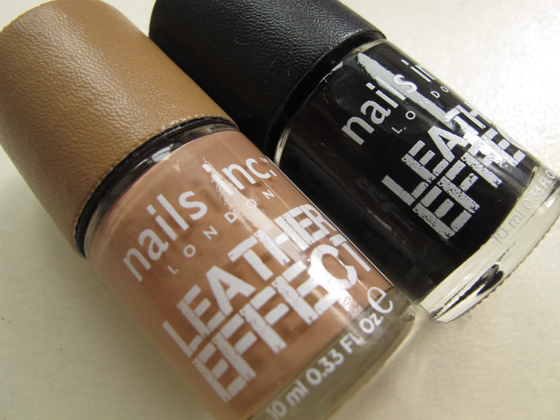 Swatches: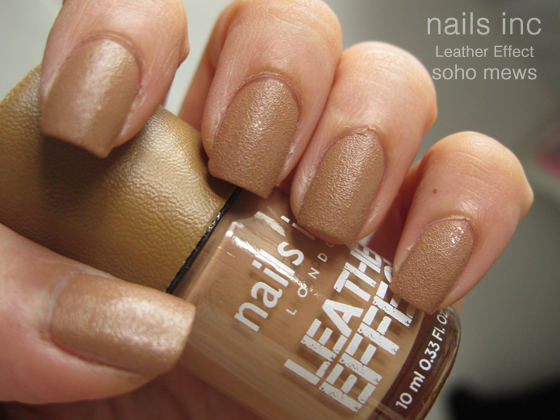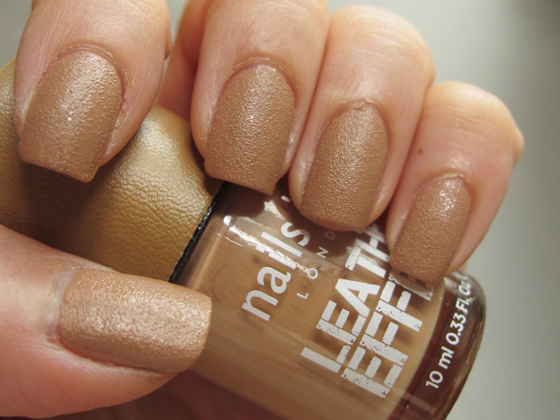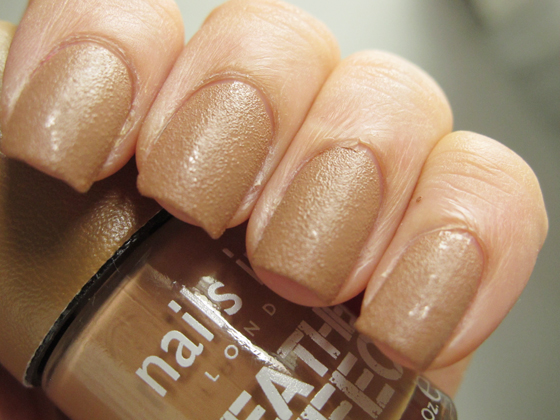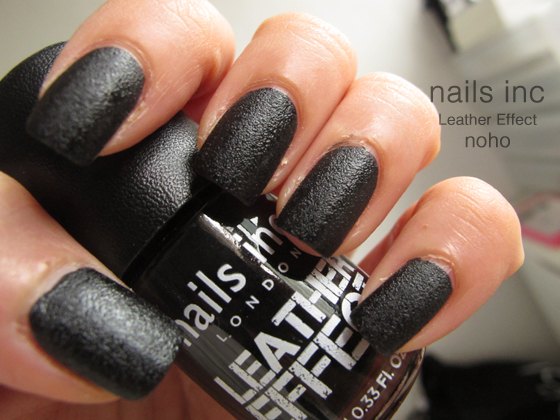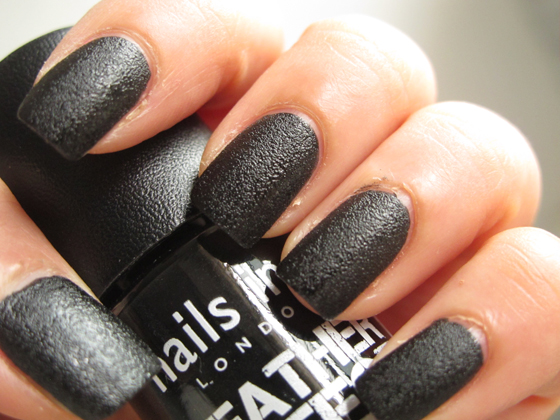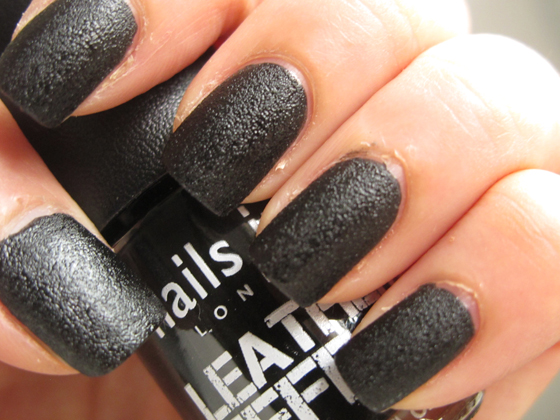 What do you think of these leather effect nail polish?
They last a good 4-5 days without any topcoat, and retail for S$22 each.
Hope these swatches have been useful, and thanks for reading!