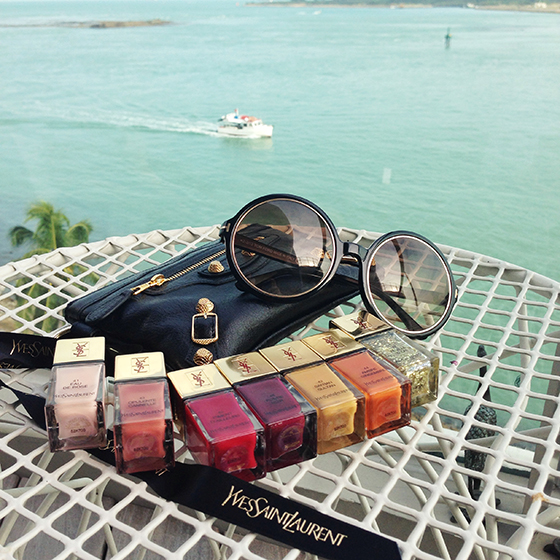 YSL will launch La Laque Couture Spicy Collection which features 5 new shades and an extremely brilliant top coat which can give a glamorous look to any nail polish.  I will be sharing with you swatches of the entire collection in this entry. 
YSL La Laque Couture Spicy Collection
41 Eau de Rose - pale beigy nude, two coats, not streaky at all. I like the pastel peachy undertone.

42 Safran Sultan - mustard spicy yellow, slightly muted

43 Opulente Cannelle - rose wood shade, very universally flattering.

44 Ambre Gingembre - I call this the curry shade, a warm ginger latte type color.  Very interesting, very unique.

45 Piment D'Ailleurs - pink deep rose red, again, very flattering across different skintones.

46 Poivre Noir - deep darken red with just a tiny hint of purple

47 Feuille d'Or (Top Coat) - a golden broken glass bits effect, quite smooth, and buildable to your preferred density
Swatches!!  
All colors are shown without topcoat and basecoat.  Two coats for each color, and one coat of 47 Feuille d'Or  on the accent nails.
The formula on all the color shades are very smooth, and glossy.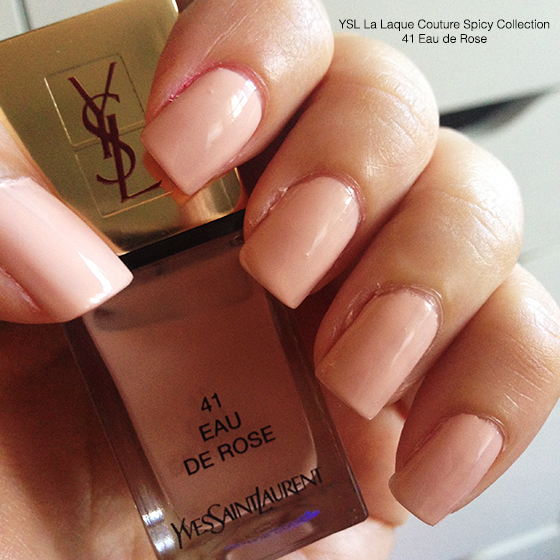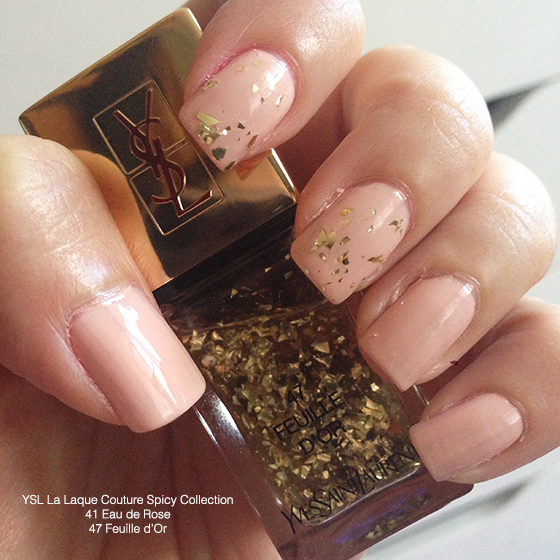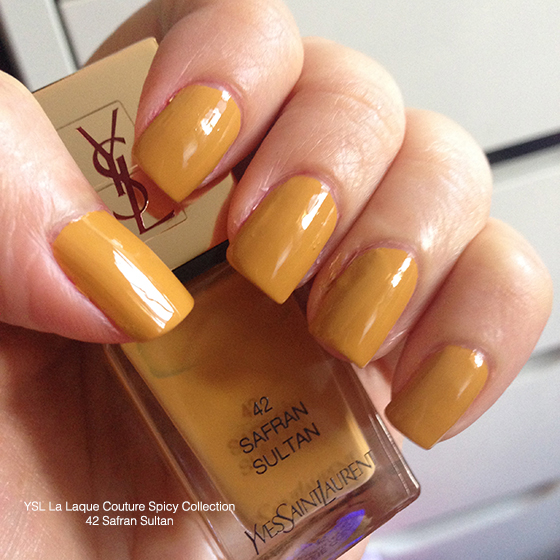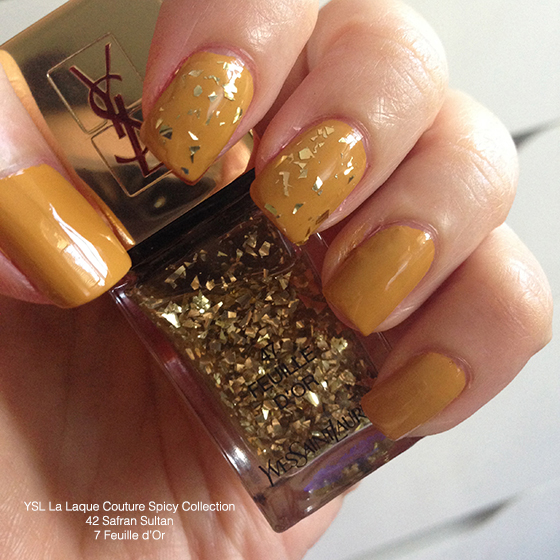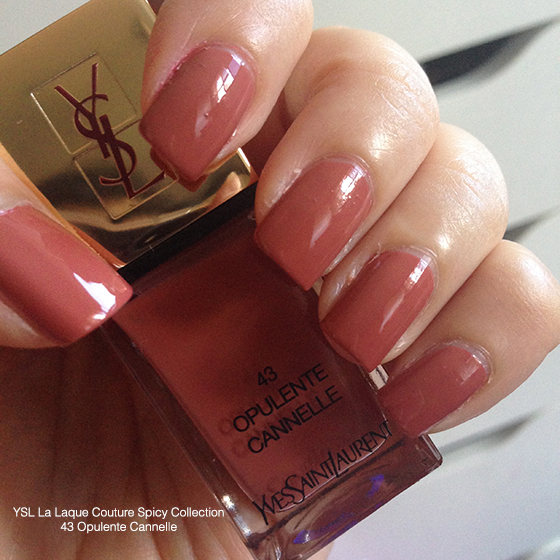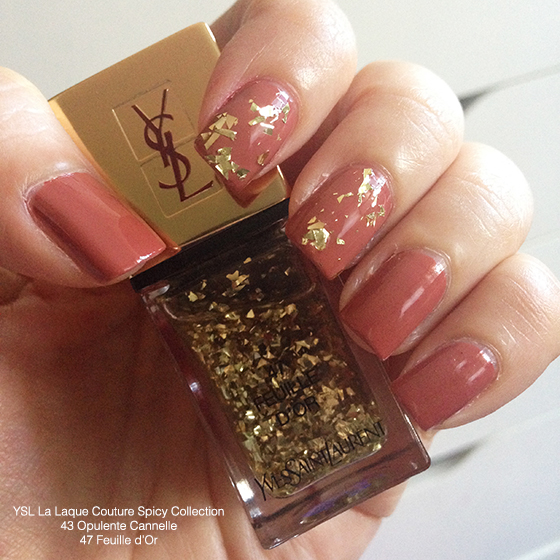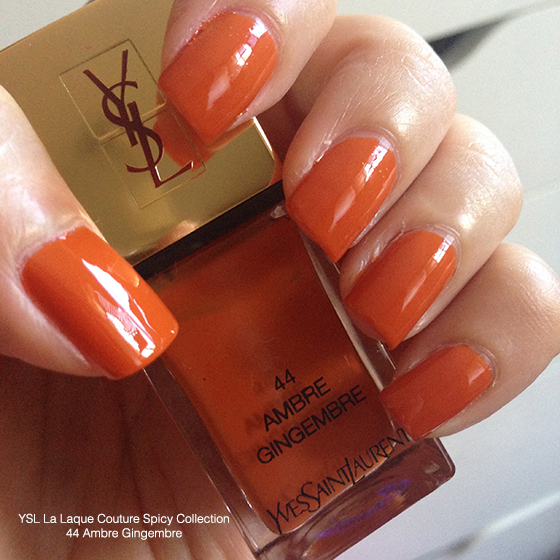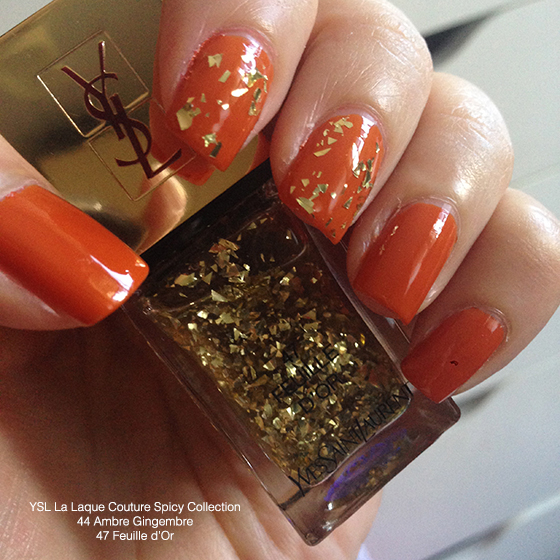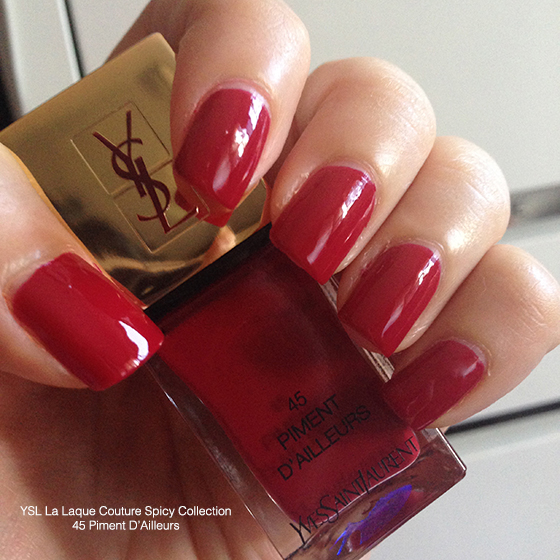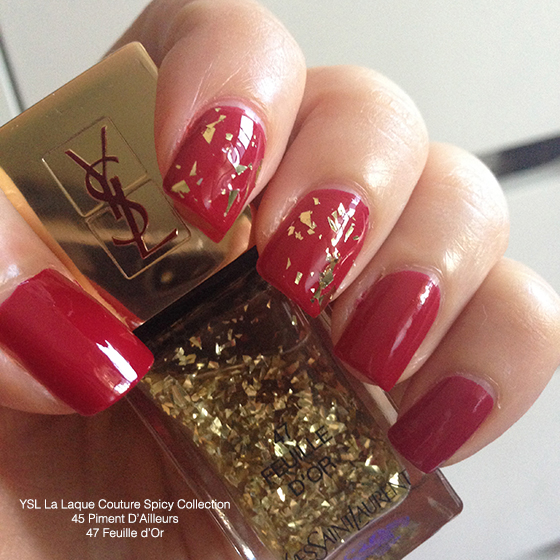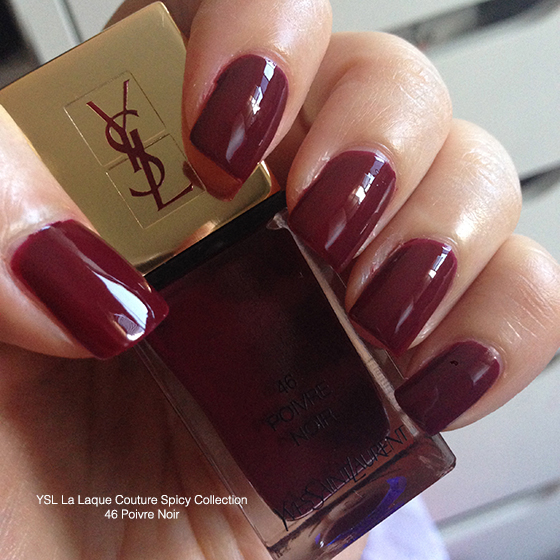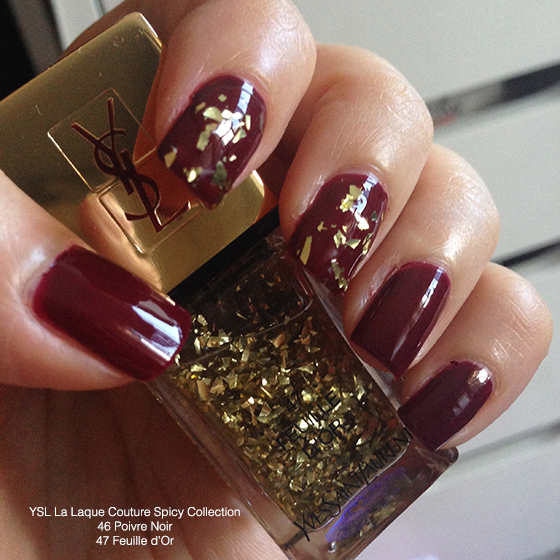 Hope you find these helpful, and thanks for looking!!