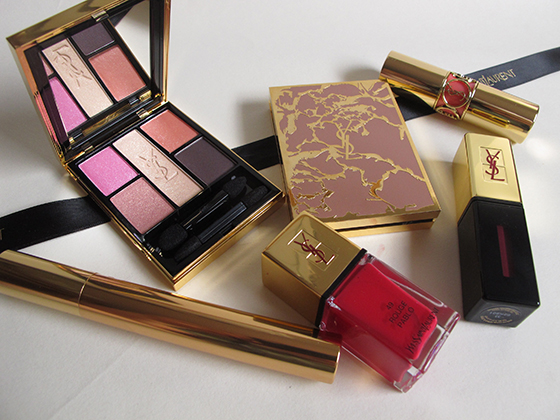 Sharing with you the goodies I got from the YSL Spring 2014 collection.  Currently available (but mostly sold out, boo!)
YSL SPRING 2014 January
Collector Palettes 
Flower Crush
Iconic accessories of the Spring Look 2013, YSL creates two new collector palettes in a sublime case to give the eyes and complexion a glorious spring touch. 
Exquisitely engraved.  Matte contrasting with the shiny gold compact, their graphic motifs project all the energy of a floral whirlwind, softended by the delicacy of their flowery shades.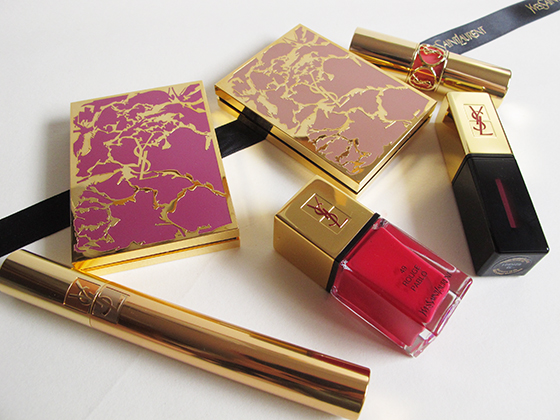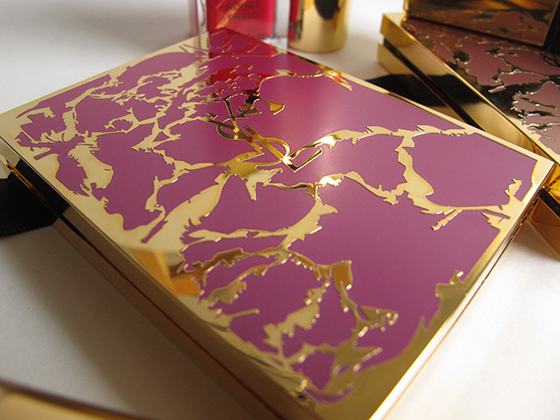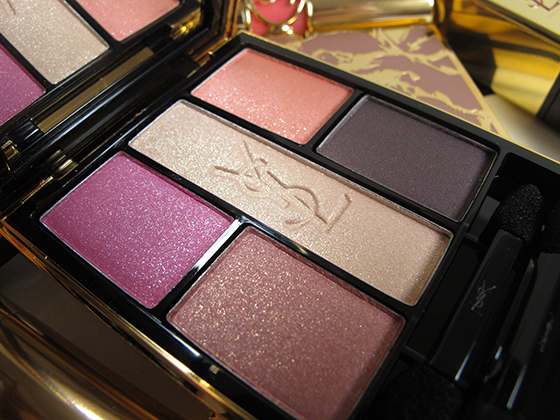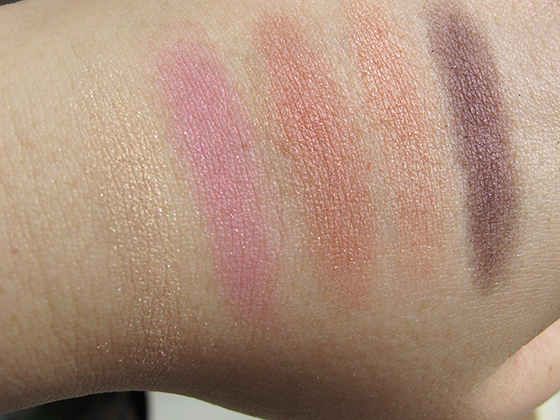 Pivoine Crush Palette
Blooming eyes 
"A vibrant harmony, the mixed hues of peonies, like an explosion of luminous colours.  The shades of Palette Ombres 5 Lumieres Pivoine Crush are like precious extracts of a bouquet for the eyes."
Shadows, lights, pure colours.  Five couture shades and endless possiblities to be the artist of your own eyes.  Tones of fucshia pink, coral and black cherry to colour and play with contrasts.  A pearly champagnge shade to highlight and give spring freshness.
The packaging is stunning.  The blush itself is smooth and I feel that much better quality to the regular YSL powder blushes.  It adds a slight tinge of color to my cheeks, and if you are any darker, this blush will only work as a highlighter for you.  On me, it's very peachy and very very natural.  Overall, a lovely cheek powder.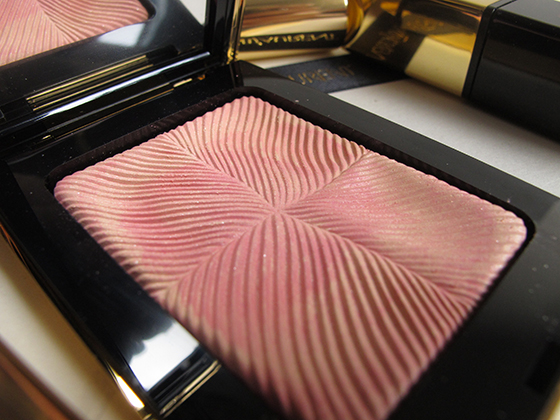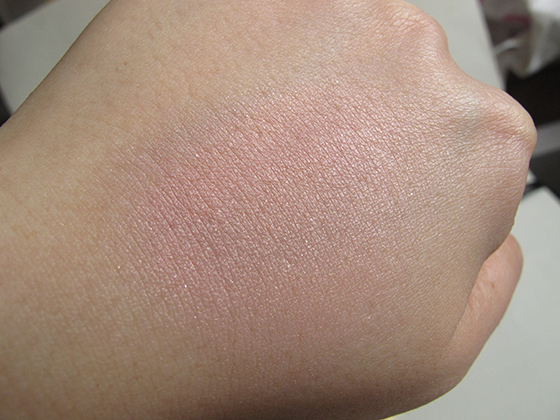 Rosy Blush Palette 
Petal Cheeks
"The very lightly coloured nude blush creates fresh radiance and subtly sculpts the cheekbones with powdery light-catching pearls.  Like an explosion of roses that light up the complexion with soft freshness."
Like a precious, stylized petal, the marbled motif of the Rosy Blush Palette entwines two shades of pink that play on contrasts between matte and iridescence.  A blush and a highlighter, this nude pairing is perfect to highlight the cheeks, brighten the complexion and illuminate prominet and shadowy areas.  The innovative creamy-powdery texture blends in leaving an indefinitely satiny and subtle veil on the skin.  Sinfully radiant.
I don't think this is a coral - but it is a very pretty pale pink that's not stark at all.  Very wearable and smooth formula.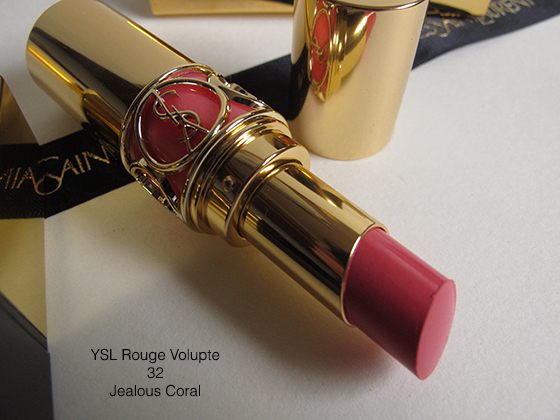 Four New Shades of Rouge Volupte 
Pure colour - Caressing comfort
The radiant, intense shades of Rouge Volupte adorn the lips with a veil of pure colour infused in the texture of a silky balm that plumps, nourishes and beautifies the lips.  
For the Spring 2014, it blossoms with 4 new, delightfully potent shades - 
NO31 - Fuchsia Tourbillon (rose, more than a little)
NO32 - Corail Jalouse (coral, to excess)
NO33 - Rose Neilia (poppy, passionately)
NO34 - Rose Asarine (red, to distraction)
And a couple of other new goodies:
Rouge Pablo - a one coater.  This is a red that's muted with a slight tinge of pink.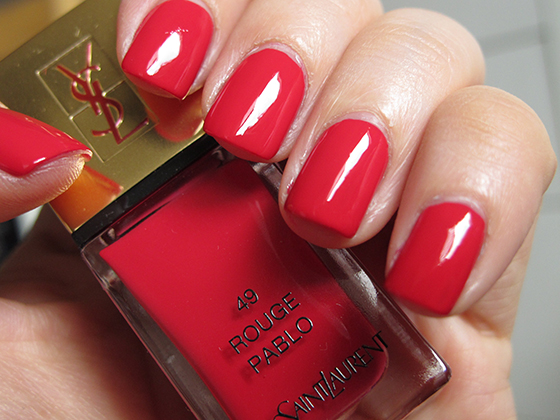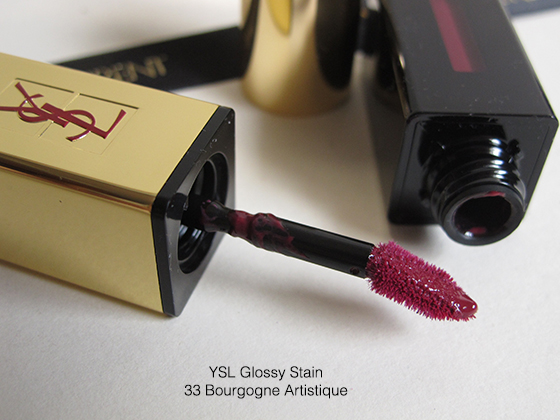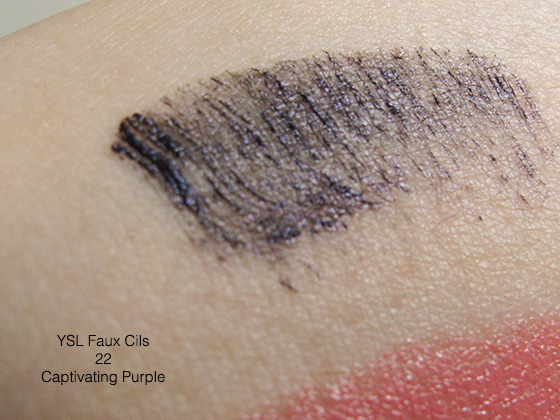 I have done a look with these products.  Can't wait to share.  Hope this has been helpful, and thanks for looking!