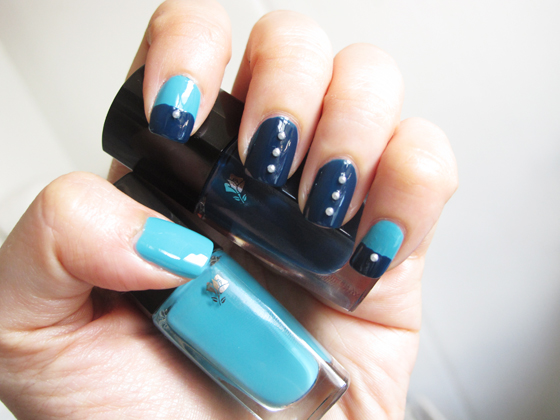 Hi hi!
Just sharing a simple nail art design which you can create with a few simple items - I have swatched all the Lancôme Vernis in Love, and thought I would share with you some nail art combinations incoporating the colors, and also some nailart supplies items which you might already have in your stash, or else you can go to somewhere like PNC or Daiso to get some of these items which I am going to use in my simple tutorial. 
Links to my swatches: 
Nail Art products
Small Pearl Studs (available at nail art supplies store, such as PNC)
Lancome Vernis in Love 573B Bleu de Flore, 501B Aquamarine, base coat and top coat
A saucer filled with some water
Toothpicks to 'grab' the pearl studs
Topcoat and basecoat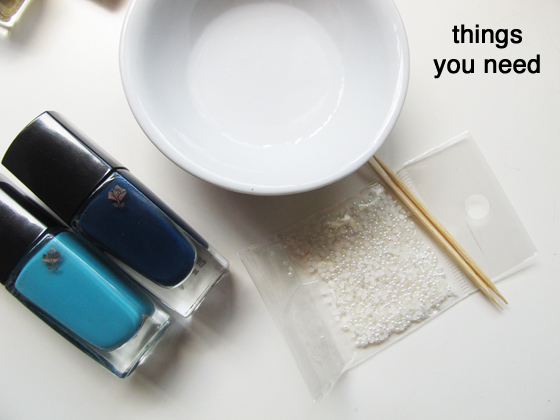 It's very easy, as you can see in the steps below. 
I wanted to go for a non-uniformed uniformed look - layering and alternating the two shades of blue in the design, and throwing in the tiny pearl studs to make the look a little more interesting.  Also the pearl studs look neutral enough to go with any color combination, depending on the look you are going for.  
There are some very beautiful purples in the Boudior Time polishes, but I decided to create my nail art with the blues instead. 
I picked up the tiny pearl studs with the tip of a wet toothpick - this gives you control over where you want to place the stud.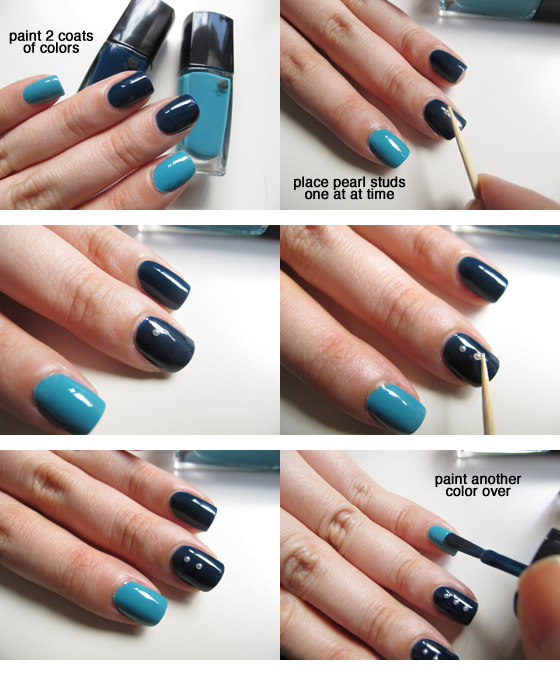 A close up of the completed look: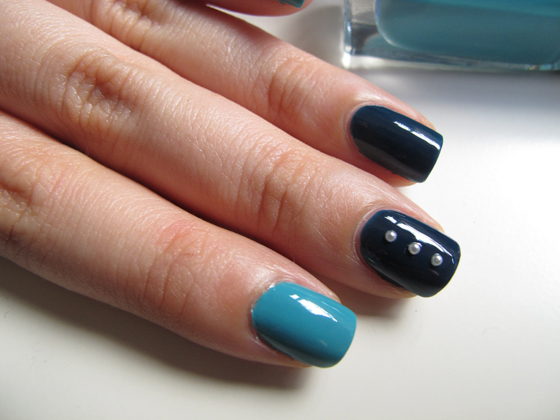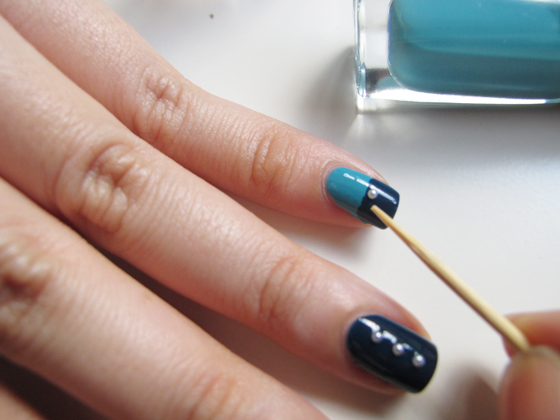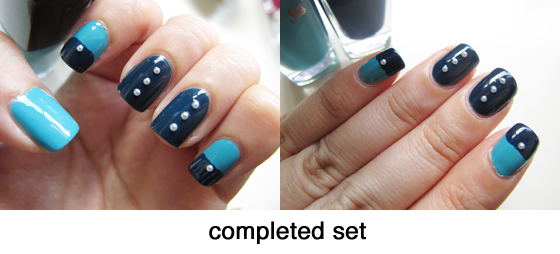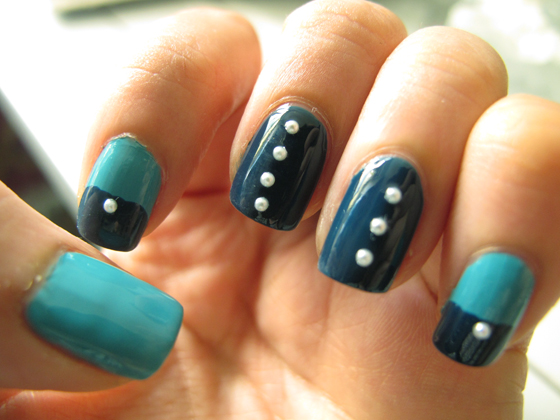 So happened that I have a somewhat matchy top to go with the nail art design and the overall LOTD.  
I would have gone all matchy with a teal/ blue eyelook, but I think I still want to go for a relatively office friendly look, with a warm gold eyelook and pink gloss.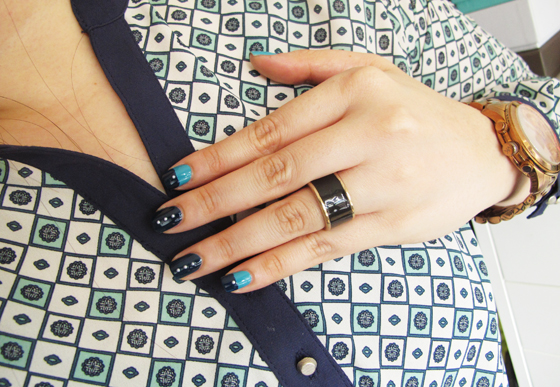 And these are the products I have used: 
Makeup products
Lancome Teint Miracle, set with Teint Miracle loose powder
Concealer -Teint Miracle Natural Light Creator Bare Skin Perfection Perfecting Concealer Pen
Lips - Gloss in Love 385
eyes - NARS Primer, Lancome Color Design 101 Bronze Amour
cheeks - Blush in Love 20 Pommettes D'Amour, Lancome Blush Highlighter 001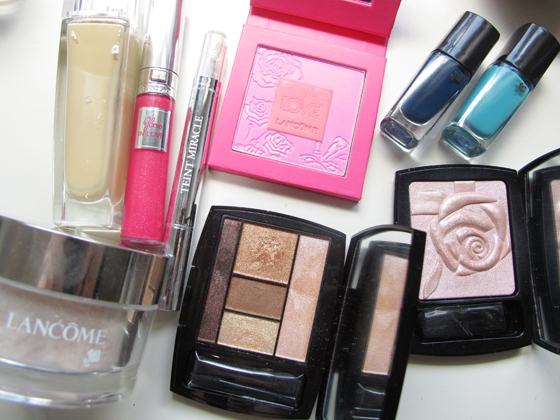 The overall look - you would also notice that I am wearing much more natural lashes, instead of my usual very thick ones.  
The Teint Miracle foundation has a very radiant finish, but do also note that it was scorching hot when I took these LOTD pictures, so if I look a little 'too radiant' I blame it on the hot afternoon heat!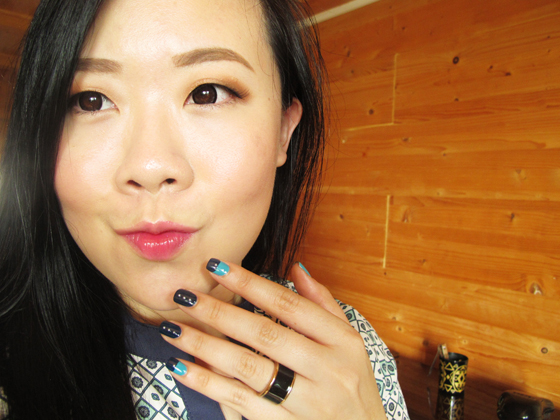 Overall, the nailart is something which I feel is work friendly, and also fun enough for when you want to go out after work...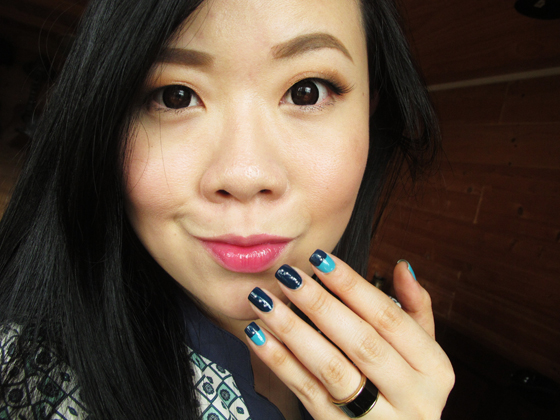 And one last look: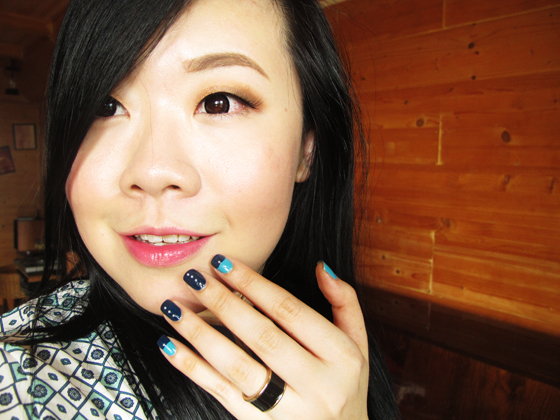 Here are a few other nail art combinations I have created with the Lancôme Vernis in Love: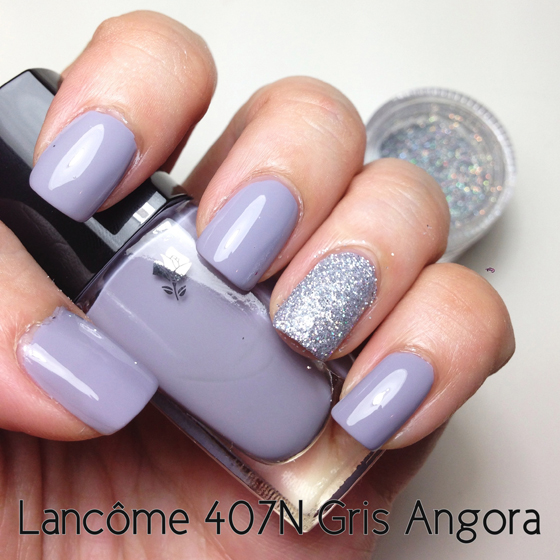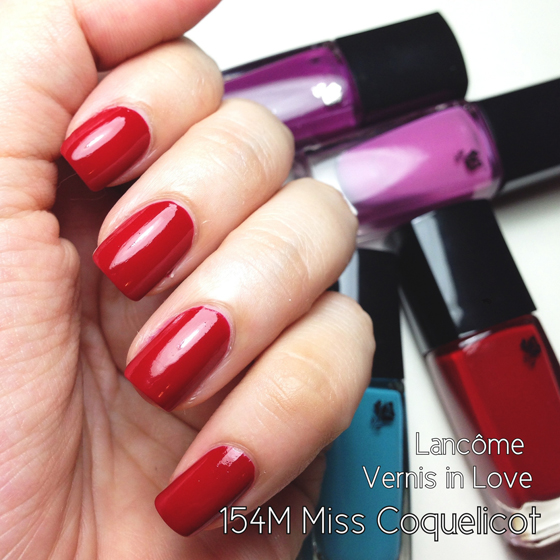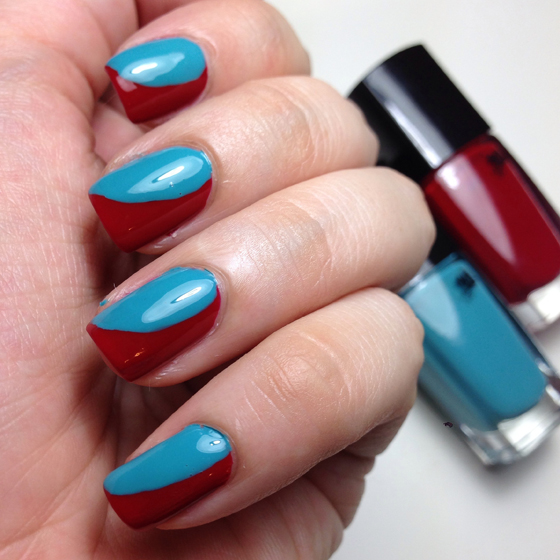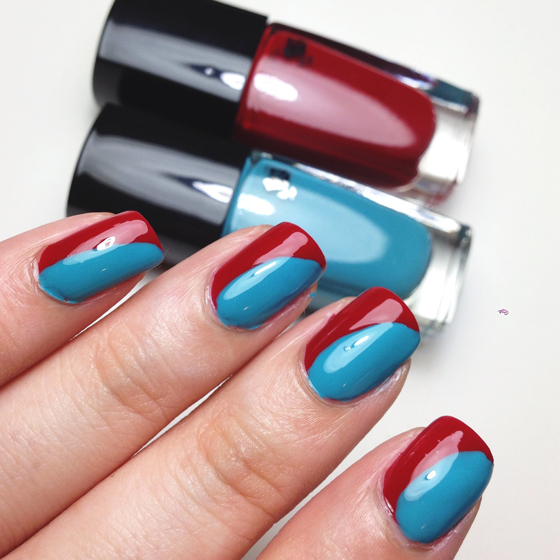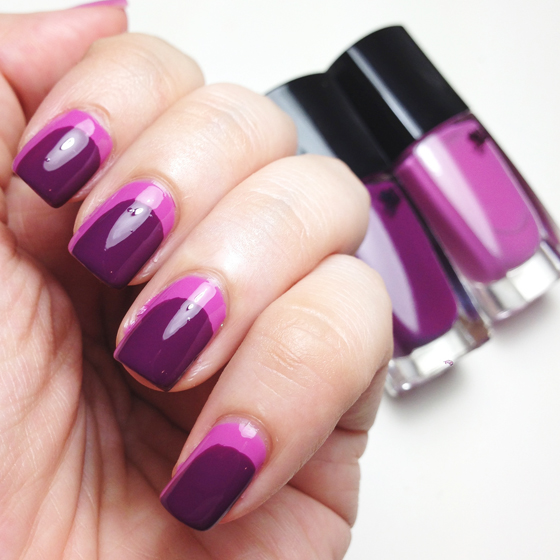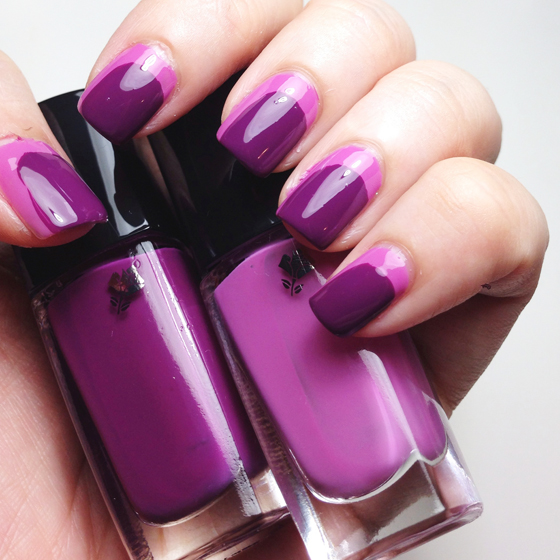 Thanks for reading!  Happy mid Week!