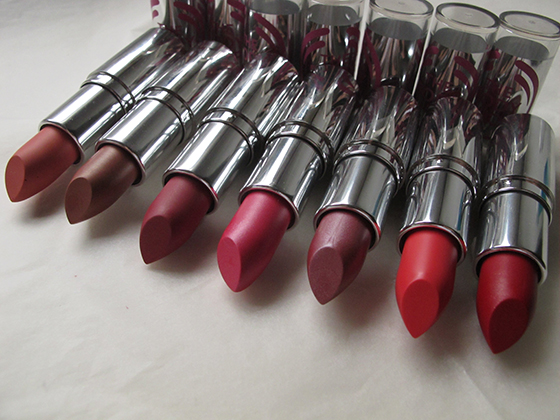 Hi hi!!
My fourth entry this weekend!  And many more to come soon... slowing clearing the backlog (keyword being 'slowly') and here we have a selection of the newly launched The Body Shop Colour Crush™ Shine Lipstick is our new range of lip colours that offers sheer pigments with rich moisture. These lipsticks contain Community Fair Trade marula oil that seals in moisture to condition the lips. 
Give a stunning gloss effect and fresh sorbet shine 
A full array of poppy spring shades 

Most of the lipsticks shown here are creamy smooth, while a couple have a slightly frosty finish.  When we hear the word 'frosty', all sorts of frumpy connotations come to mind. Personally, I don't really like a frosty finish for my lippies, but these sheer frosty ones add some dimension to your lips.  Not too bad at all!  
The lipsticks all feel super lightweight, as the description states, provide sheer coverage.  They are also very smooth and easy to apply.  I highly recommend 11, 12, 13 and 18.  
As with sheer and light lippies like this, I find that they last about 2 hours on me...and the color worn off evenly.   So if you want a moisturising lipbalm type of lippy that you can slap on easily everyday, these are great.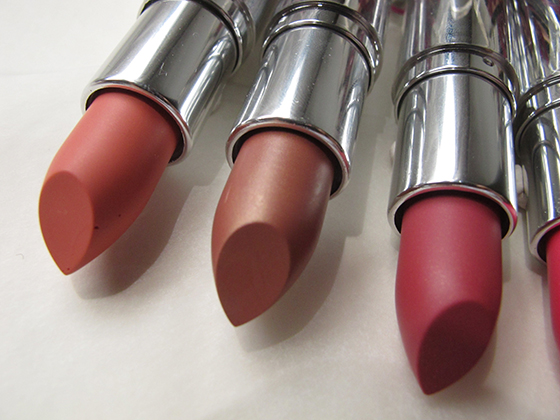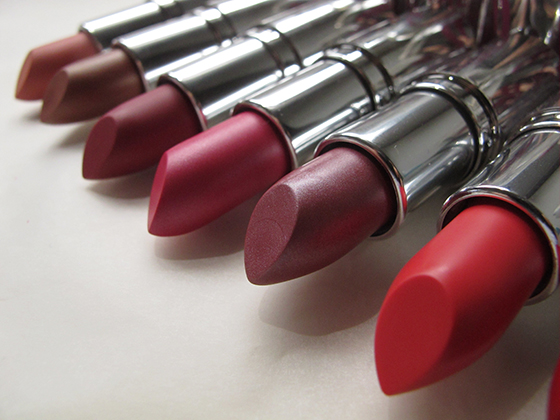 Swatches here: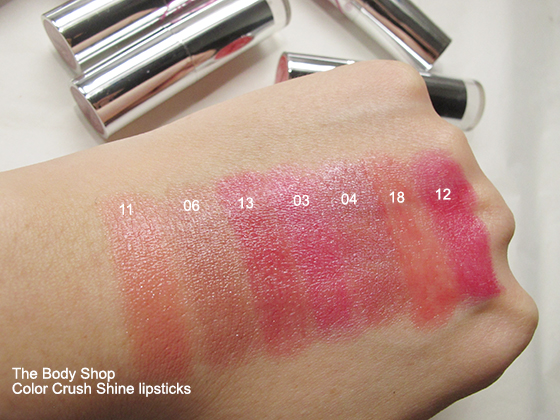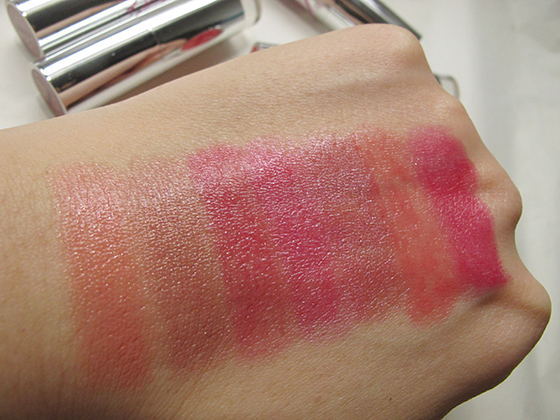 And on my lips: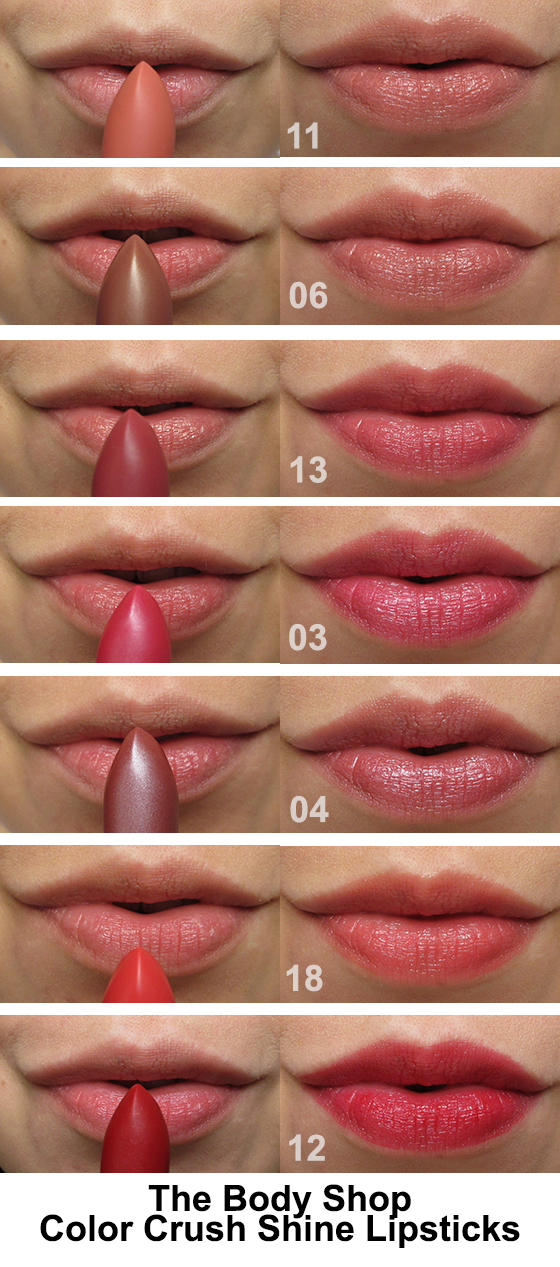 And some overall looks featuring my fave colors: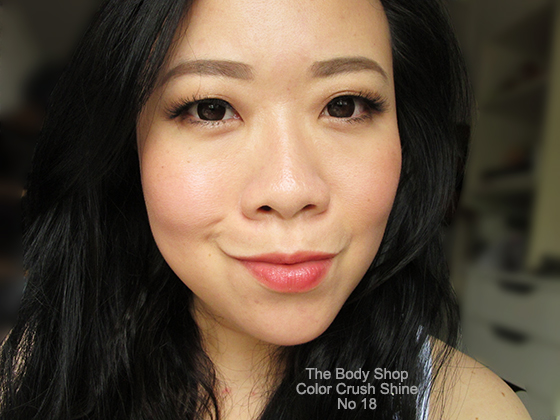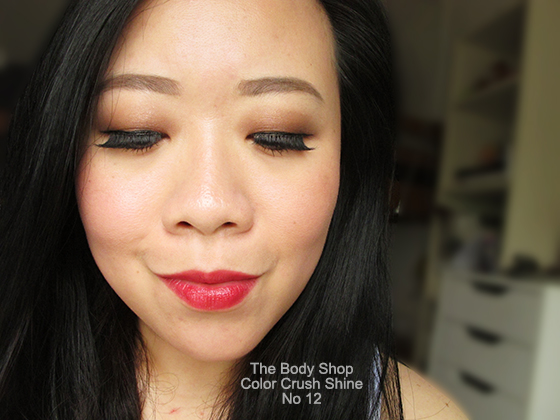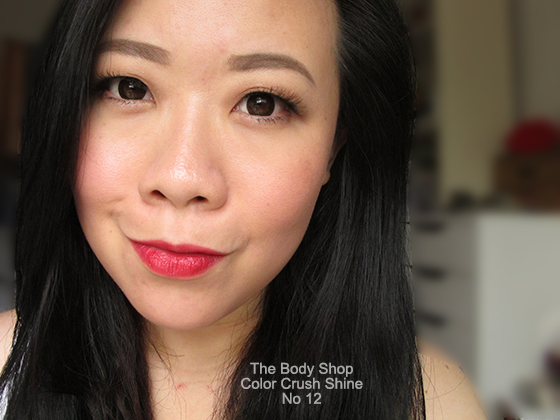 The Body Shop Color Crush Shine lipsticks retail for S$22.90 each.
Together with the new lipsticks, The Body Shop is also launching new bath essentials, special edition Luscious Raspberry collection.  Spring is in full swing and the delicately sweet scent of raspberry is wafting through The Body Shop.  The new special Edition Early-Harvest Raspberry Bath and Body collection has hit the shelves.  These early-harvested raspberries are picked to preserve their skin-boosting antioxidants.  Fruity, indulgent and deeply moisturising, the products offer a 'special reserve' of raspberries and the iconic Body Butter 24hr hydrating power.  The collection also includes a Body Lotion, Body Scrub, Shower Gel and Eau de Toilette.
 
Body Scrub $30.90
Body Lotion $19.90
Body Butter $30.90
Eau de Toilette $32.90
Hope you find this entry useful, and thanks for reading!