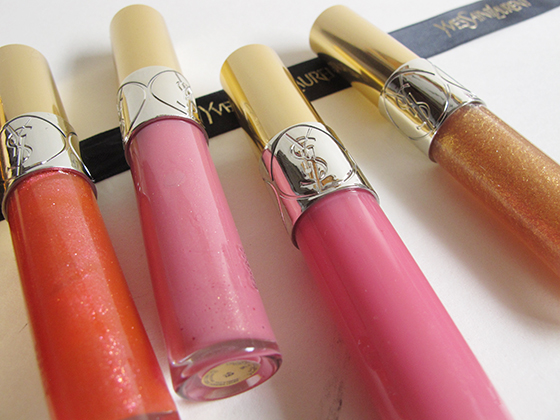 YSL January 2014 
Gloss Volupte 
Invitation to a Kiss 
YSL offers a new sensorial experience on the lips.  A revoluntionary gloss, a nectar of pure color that is not sticky and twice as creamy as a classic gloss.  It melts into an impalable film of extreme shine.  The innovate, patented applicator in the form of a kiss espouses the lips. Intuitive application for an irresistible invitation to lock lips. 
Concealed in a precious jewel crowned in gold and belted by a silver band engraved with the legendary Cassandra Logo.  It unveils its colours in transparency and attracts the eye like a powerful magnet.  
Four intensely sensual shades, true invitation to a kiss. 
No1 Gold 
No3 Rose Fusion - dazzling coral 
No14 Rune Organdi - Dramatic black cherry
No19 Rose Orfevre - tender pink 
No49 Terriblement Fuchsia - vibrant fuchsia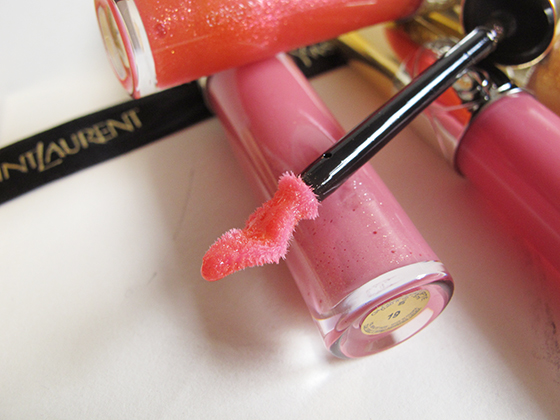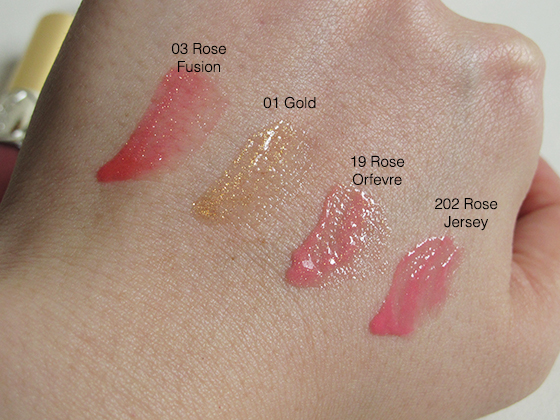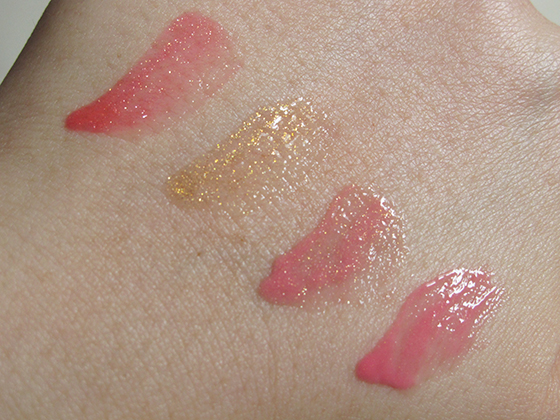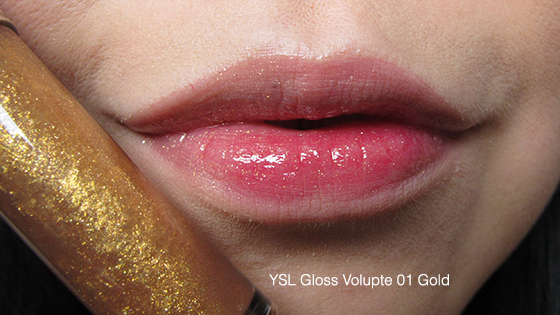 Just quick look overall - 
More details on this whole look will be posted in a separate entry.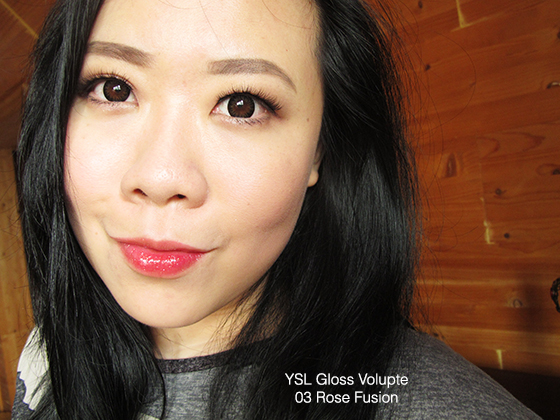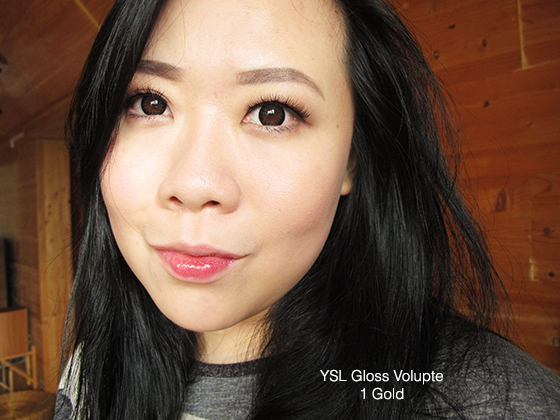 The glosses are really nice and luxe, reminds me of  the Lancome Gloss in Love, but a tad less pigmented, but had more beautiful shimmer.  Overall, if you are a gloss fan, you need to check these out.   They feel very smooth and not sticky at all.  I also think that they make your lips look smoother.  The pink creamy one is a tad streaky, but the shimmery ones are truly outstanding. 
Hope this has been helpful and thanks for looking!