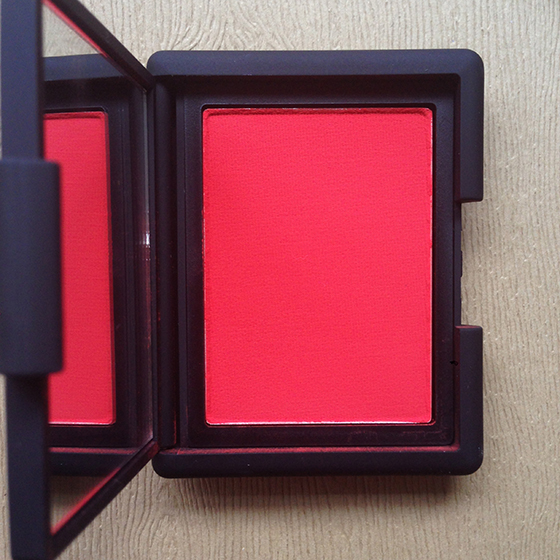 Hallo!! 
This entry started with NARS Exhibit A - I recently received it as a gift from NARS for being one year in Singapore. And it is one of the NARS blushes that somehow got away.  I had gotten it for a few of my friends, played with it at the counters, but somehow never bought it myself.  So when the chance for me to make a wish for a NARS product, it was easy for me to wish for this.  
NARS Exhibit A is easily one of the brand's most infamous blushes (other than the more wearable Orgasm and Deep Throat) - simply because it is such a stunning shocking red.  How to rock such a bold red blush on your face, right? 
But it turns out I have a couple more reds in my stash already - which probably explains why I didn't get it along the way.  
My first red blush is Illamasqua Panic - which is since discontinued.  I bought it when the brand first launched, and it was described as a cherry red, the formula is smooth and never chalky.  It is so pigmented, you just need to gently tap the brush, and lightly dust on your cheeks for a pop of color. 
My next one is a MAC blush - Devil - a blush that I bought for the name, and quite blindly.  Someone had CP it for me while in the US.  It is an orangey red blush, and also very intense.  It is a PRO shade, which means you can only get it at the PRO stores (we have none in SG). 
I have included Dior NEW RED - because of the name... and it is also one of the bolder shades in the new Dior blush range. 
All four reds here are matte, perhaps with the exception of Dior which has some very very slight sheen that translates into a velvet finish on the skin.  I guess when it comes to bold cheek colors, matte is the way to go.  You won't want a shimmery finish to mess up the intense color.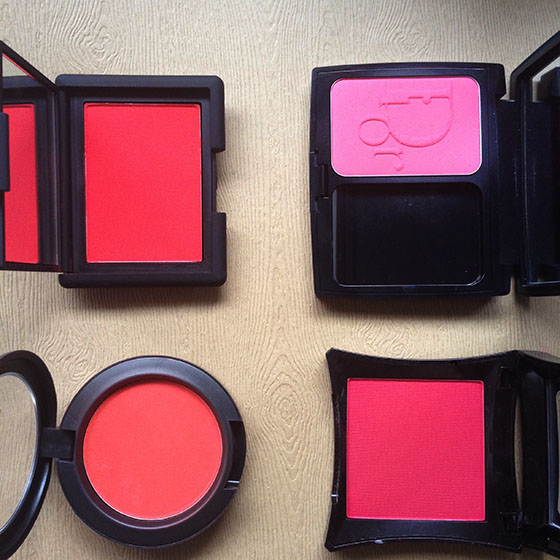 Heavy swatches - 
Here you can see the undertones of the NARS, MAC and Illamasqua. 
NARS and MAC look very very similar while illamasqua is cooler toned. 
They look almost like matte lipstick swatches!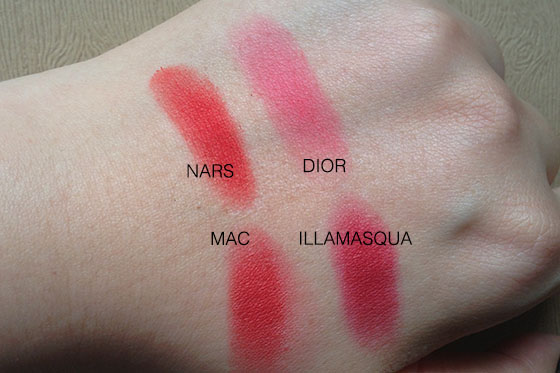 and blended out, here's when you can see how they might look like upon actual application - 
I don't have any LOTD pics unfortunately.   You can see that the MAC blush is redder than the NARS, even though in the pans, it's the other way round.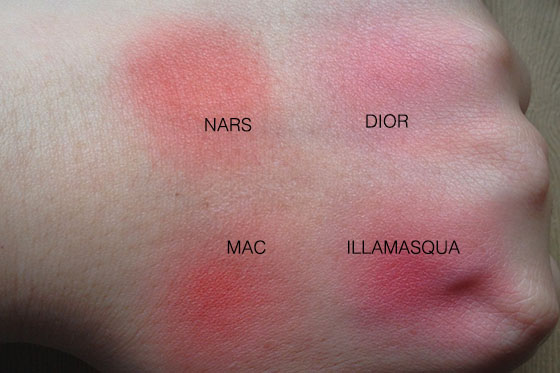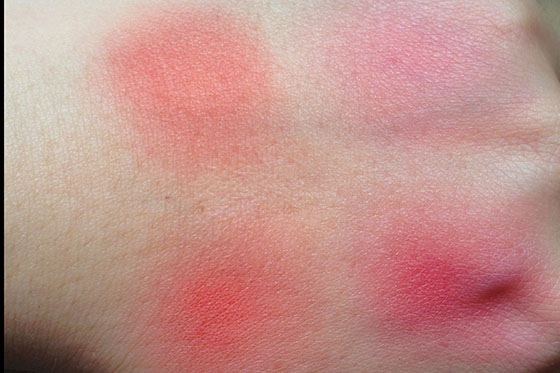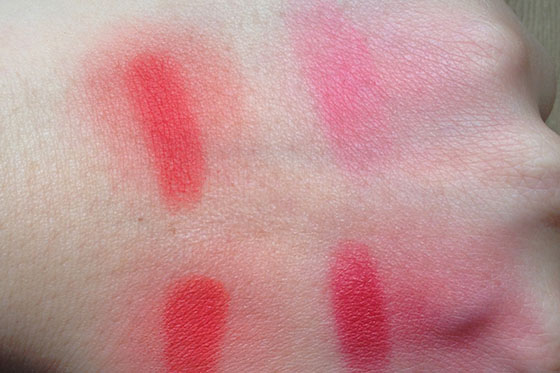 <strong>Tips on Application:
</strong>1. Use a light fluffy brush.  For example, NARS yachiyo brush, Hakuhudo yachiyo brush, MAC 187  or 188 brush.  These brushes have a very soft touch, and perfect to deposit color where you need it.  Again, just tap the blush pan lightly, and a little goes a long way.  
2. Start with the most little... and add more color if you need it. 
3. Avoid over highlighting and contouring.  Just let the bold blush speaks for itself on your cheeks. 
4. Add a pop of bold lip color to match the cheeks, but just define the eyes with liner and lashes.  It's all about focusing on a couple of facial features at the same time. (cheeks & eyes/ eyes & lips/ cheeks & lips... you get the idea)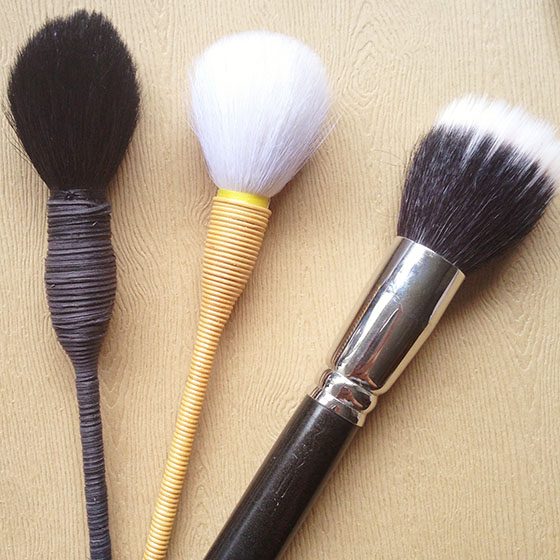 Hope this has been helpful!  Do you have a fave bold blush in your collection?
Happy Sunday!  Thanks for reading!