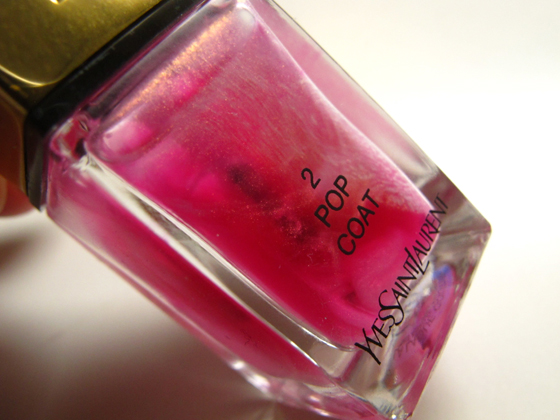 Inspired by the Couture Tie & Dye, YSL nail lacquer plays colour in gradation effect just like a sophisticated total look. The coloured base is covered by a "pop coat" for a sugary glossy result. Top Coat can also  be used alone for a "sheer" glittery result on the nails.
I have here 02 POP COAT to show you.  There are four shades released in this range, available (or not, seeing as quantities are super limited, everything might have been sold out since this entry is up) - a blue, purple, lighter pink and this darker pink. 
The ultra fine shimmer in this top coat is beautiful.  It is very pearly, with just the slightest touch of golden.  I applied two coats over Illamasqua Pink Raindrops to give it a more interesting pink pearly pop.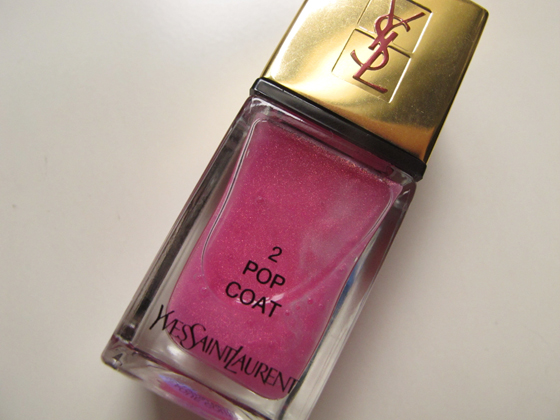 Swatches here: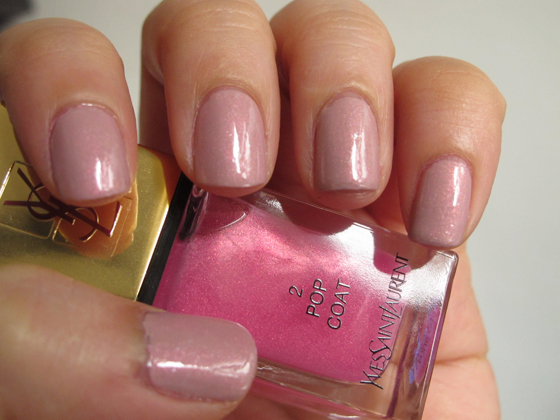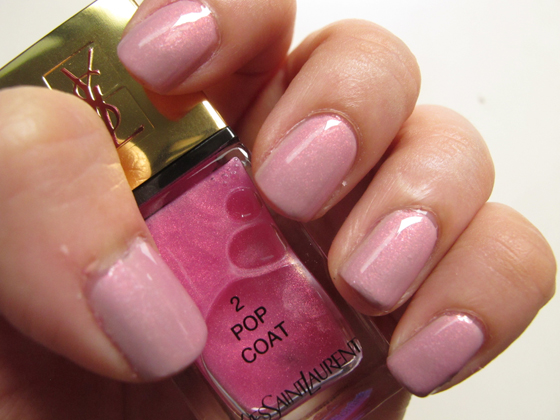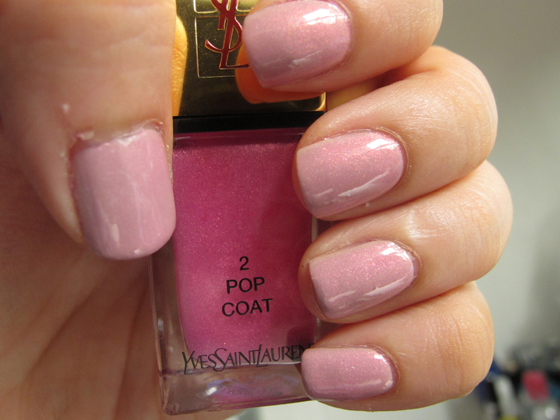 And one more over Illamasqua Cameo: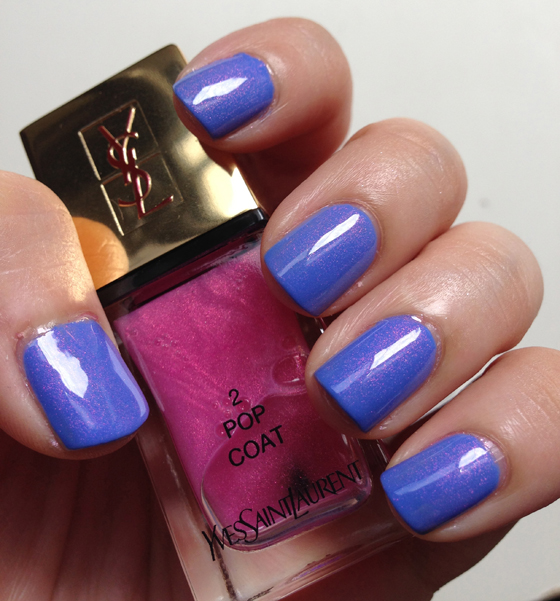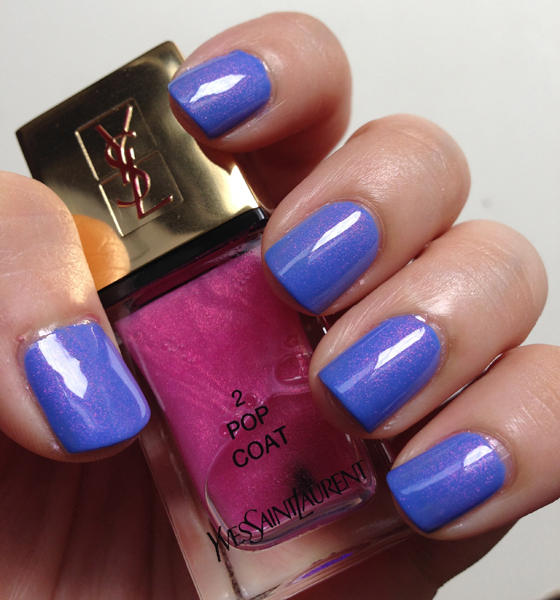 If you like this beautiful chic glow to your manicured nails...you need to check out the rest of the shades. 
Hope this entry has been helpful.  Thanks for reading!