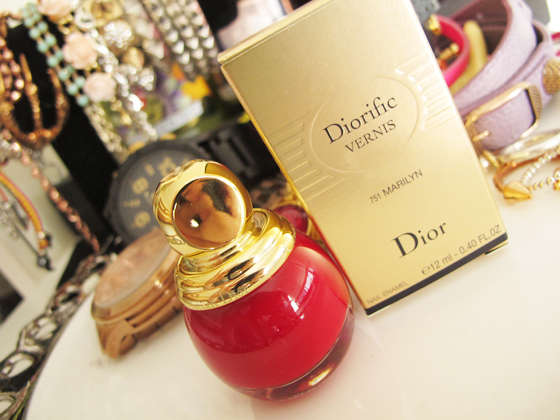 Hi hi!
This holiday season, Dior releases 4 nail polishes that are packaged in luxe vintage bottles, with a gold cap, and a round glass bottle. Retailing for $40 each, they are $3 more than usual Dior polishes.  The one which I am featuring today is in my opinion, the most iconic of them all, in terms of the color, and even the name - Marilyn.
It is a true creamy red, and the formula is very smooth.  I wore this twice, and it didn't really stain my fingers.  2 even coats give you full color payoff, and I think this is a shade that will suit most skintones.  It is really an ornamental collector's piece that looks very beautiful sitting on your makeup counter, as I have shown here.  The color itself is not ground-breaking, to be honest.   
I will not be doing any red comparisons...some of you might be tired of all the reds in my stash, I think I shan't bore anyone with the reds!  But I always have a bunch of them in my collection, because, sometimes, you just have the mood for a certain red, and it is nice to have choices. 
This is how the bottle looks like up close.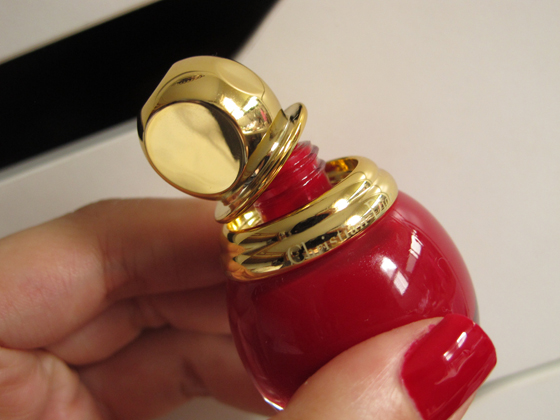 The brush applicator is the regular nail polish brushes... and totally unlike the usual Dior ones which are round and fatter.  I am guessing they are using a different nail polish manufacturer for this serious of nail polish, and hence the different brush.  Regardless, this brush is much easier to use and apply.

2 coats. 
Pardon my messy application!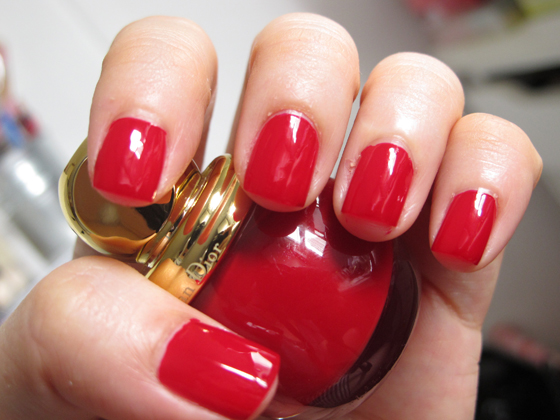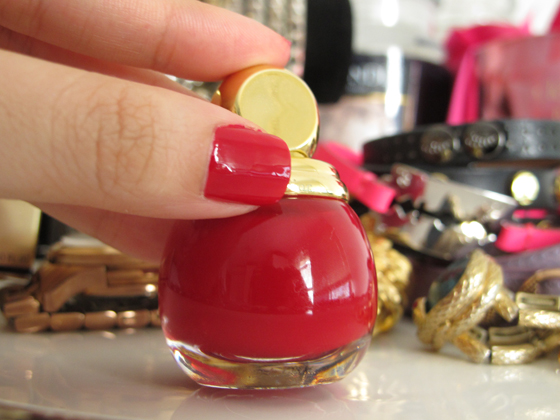 Hope this has been helpful, and thank you for reading!
I have more nail polishes coming soon, stay tuned!
Happy Weekend!