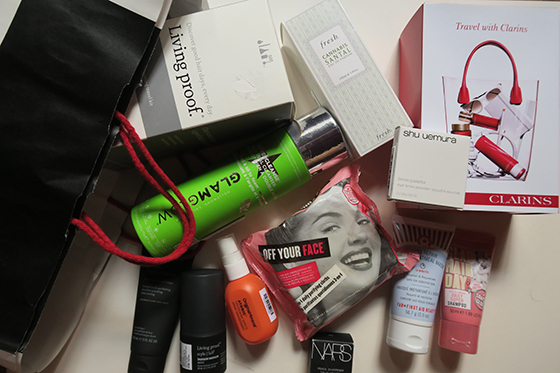 Hi hi!! 
Long time no see... and I have been... busy..and also, sometimes I lack the mood and mindset to blog.  It seems a lot easier to take the lazy girl's way out...ie to snap pics and post them on instagram.. but for this haul, I think I want to keep it old school.  Take pictures of a bunch of stuff I recently got, and just post them up here.  Some of them I have used already, but mostly not.  
Before we go any further, there is a little story behind this haul.  Back in June when I was still on vacay, Sephora contacted me, and asked if I want to spend $400 for their "Beauty on the Fly" campaign which is happening about right now... and of course, I said yes! Who would say no to a chance to shop for free, right?  Like the borderline shopaholic that I am, I started listing stuff I want to get mentally.  And when I collected the gift card last week, I was like, okay, I need to set a date, meet my fellow beauty junkie good friend, and we shall go shopping at Sephora and mutally enable each other to buy a ton of stuff we don't really need.
So, I just want to get this out there.. this is really a haul courtesy of Sephora.. but I got to choose whatever I wanted to get, and now I am sharing them with you.
Shopping with 'travel' in mind is easy.  For me, it is never about using teeny tiny samples of products which I have never used before.  Heaven forbids if you get a bad skin reaction to the strange new skincare sachets you thought was a good idea to bring along simply because they don't take up space in your luggage.  I always tend to keep deluxe sized samples of stuff which I have used before and that I know work.  In the past, I think that these awesome samples, or miniatures were only gifts with purchase, and also depending on how nice your BA at the brand counter is to you.  But now you can literally purchase these samples yourself and most of the time, they are already packed in a set for your convenience and several of these sets here will illustrate my point.  
I found myself wandering around the ION store and when you are shopping semi-randomly, you realise just how much stuff they carry.  I will say 100% of the time, whenever I step into Sephora, I already  know what I want to buy.  I head straight to the shelf, grab my stuff and go to the cashier.  That day, I had a good look see around my fave shelves, checking out new and undiscoevered stuff, and added more items to my overflowing basket when I was lining up at the till.  That infamous 'aisle of doom' is well stocked with travel-sized products from head to body, to wipes to deodorant.  Most of the items are between 30-50ml, so even if you don't have any hold baggage, you can still carry them into your carry on bags.  
My problem with products like these is that in terms of value for money, you are actually better off buying full sized.  But in the name of travelling... we just have to compromise on that, right?  And even if you arent going anywhere, getting mini-sized products is still a good way to try out new products before you decide to plonk down more money on the actual full sized products. 
Having said that, I got myself a bunch of minis, some full sized products (it would seem excessive to spend $400 on mini bottles of stuff, right?) and also a couple of stuff which I just want to indulge in.  And I think I did pretty good. And would you believe it, there's only ONE makeup item.  The rest are all skincare, hair, and general toiletries. 
Here's what we got:
Starting with the face and general cleansing, 
I got the GlamGlow PowerCleanse Daily Dual Cleanser - S$59 - and I am curious to try this, because I already own the Youthmud cleanser and I am loving that.  So I am interested to try the other versions from GlamGlow.  I haven't used this yet.. so I will report back soon. 
Next, I also got the Soap & Glory cleansing wipes (I think this is S$10?) and I think cleansing wipes are good for travel.  This I have used the same night I got home, and it took me two sheets to get my face of makeup off.  It is not a very soaking wet wipe..but other than that, a good basic cleansing wipe. I sort of wished I got the First Aid beauty wipes though. Maybe next time.  
Then I went to the Clarins counter,and check out what sets they got.. and I found this travel kit -- I already own quite a few Clarins travel kits.. but this is new to me.  Inside the pouch, you have a moisturiser (the hydra quench, which is GREAT), the foaming cleanser (this is LOVES), a tiny tube of sunscreen, and a bottle of body shampoo (I hope I don't get addicted to this and want to keep having it in my shower though.).  I think this kit is around SG$40.  Good value, and this is one of those things you wanna try some products from the brand.  Plus the pouch is really cute, right?
And along the aisle, I threw in a tube of the First Aid Beauty (around S$10) Oatmeal mask.  When I am travelling, I sometimes like to use a mask to detox my skin, and make it extra clean and soft.  I haven't used this yet.. but I am curious to try.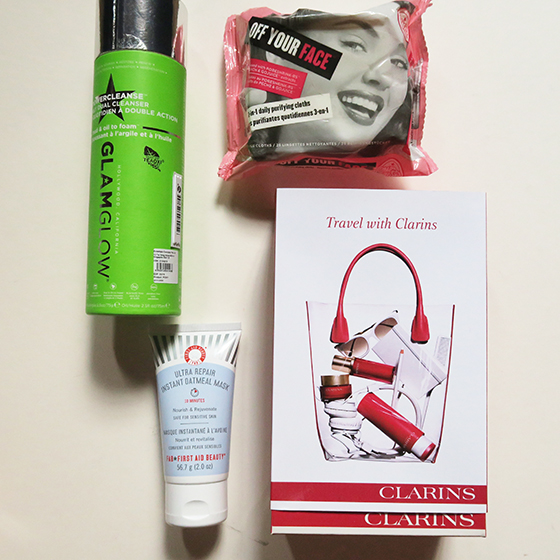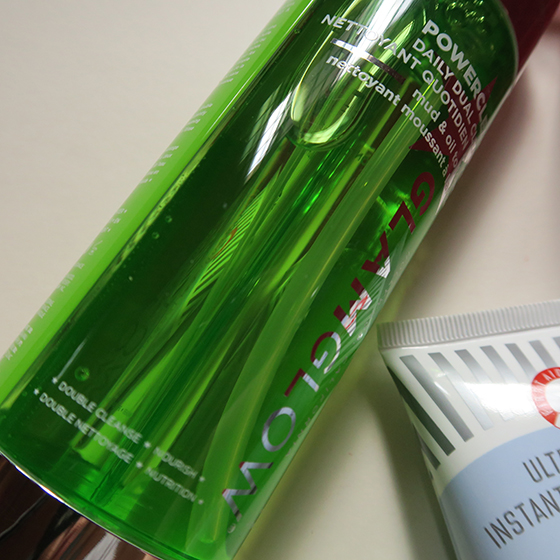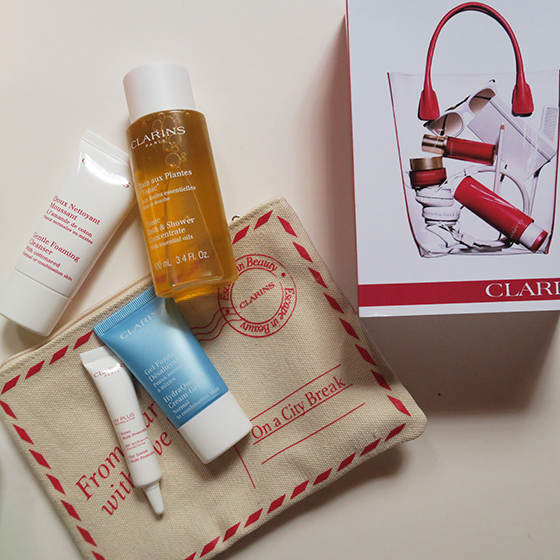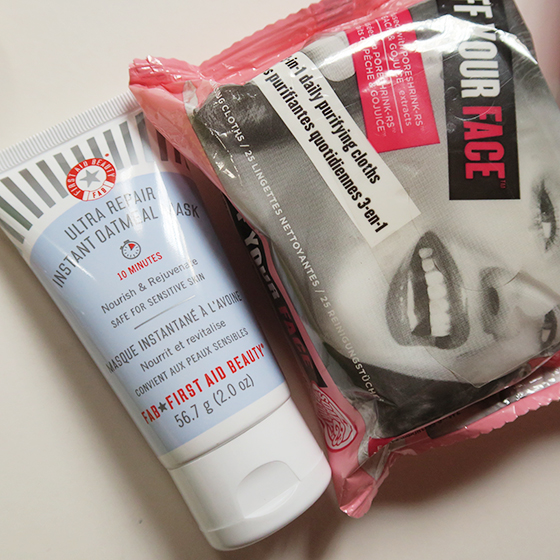 And in this section, we move on to HAIR... I must say most of my fave hairproducts are exclusively found at Sephora.  The Living Proof line is really awesome, and I have liked everything I used from this brand.  
So I got the Living Proof volume and body travel kit - S$39 which comes with the shampoo, conditioner, thickening cream and a thickening spray.  This is good for a week's use.. for one person.  And I got the travel sized Prime Style Extender (S$15) - I have finished the one I have.. and I like this too.. quite similar to the PHD cream which is my HG hairproduct.. it sets my hair nicely and is very lightweight, even though it is a 'primer' but I feel that you can use it on its own too, to tame your hair and add a bit of texture. And I also got the Instant Texture Mist (S$10?), the bottle is super cute, and sometimes I use a texture mist to add some volume and texture to my hair after a long day, and I am still out.  It gives instant freshener effect.
And speaking of Texture Mist, I also got this mini Original Mineral texture mist ($10?) it smells like orange, and I tried it in store, and I think it is quite good. This is a brand new in Sephora, and I think they have nice products - I have a kit from a Net a porter beauty box.. but I haven't tried those yet.
Lastly, from the hair section, I randomly threw in the Soap & Glory Glad Hair Day Shampoo ($8?) I think I might have used this once before.. it smells fresh and quite voluminising.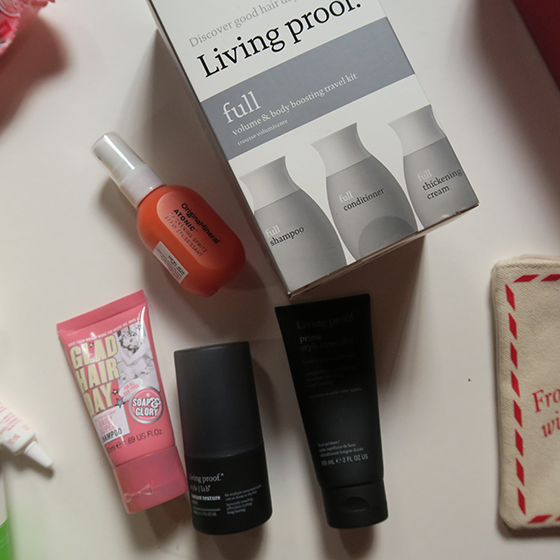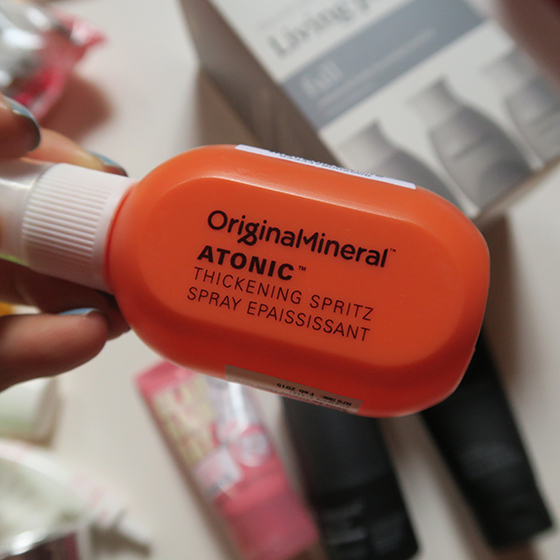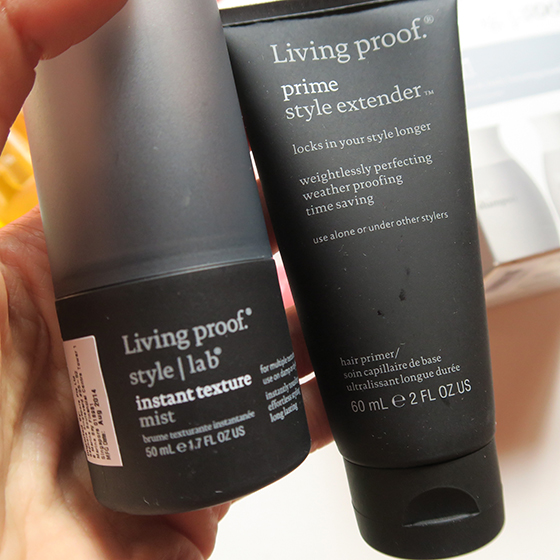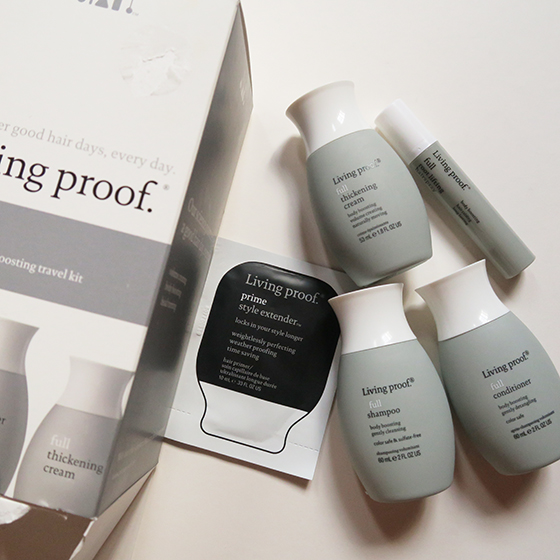 And finally, the last few items.. which are the most splurgy ones.. When I saw that the NARS sharpener ($10) are back in stock at Sephora, I had to get one... even though I already have a NARS one.. and many others (the MUFE one is pretty good too).  So I got one of that.
Fresh Cannabis Santal is one of the scent which literally lingered on my mind.  This 100ml bottle retails for S$144 and I wished they still carry the 30ml ones though.. or even the roller ball ones (they have the roller ball but just not in this particular scent).  I love this scent, and I know this is not for everyone.  It is slightly woody musky manly, and reminds me of the Tom Ford private blend in Santal Rose (did I get the name right?) but at a fraction of the price.  It is not the most long lasting, but I love it , and I use it almost like a casual body spray.  In fact, that's how I use all my Fresh perfume.  They smell awesome, lightweight, and provides a good base for me to layer on my actual perfume.  Very indulgent, and very excessive, but that's how I roll. 
And lastly I picked up the new Shu Uemura brow powder palette (S$53).  I got mine in the shade sealbrown/stone grey and I am curious to try any brow product from Shu Uemura.  I have their new sword brow pencil.. and a few other new releases.. but at the moment, I won't be featuring those yet.  Shall use this brow palette this week and report back soon!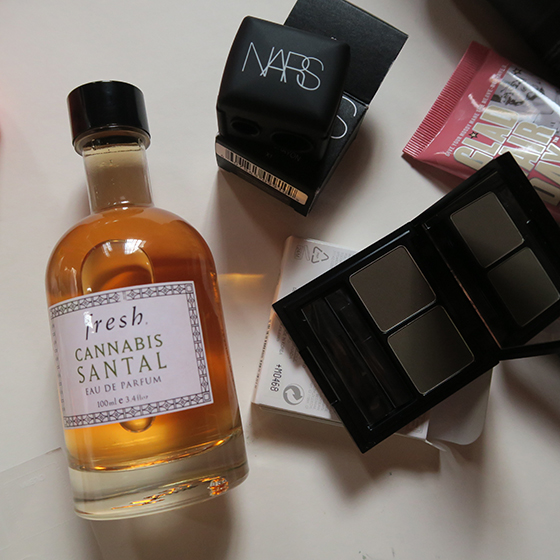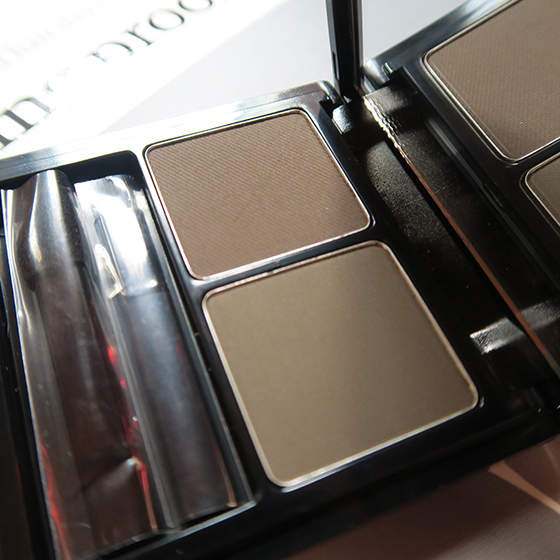 All in all, it was a pretty fun shopping trip.. and I got to check out the sheer variety of travel sized goodies available at Sephora.  They are always there though.. so anytime you think you want to try out something, or get something for your next vacay, you should totally check out these goodies.  For me, I am not sure when's my next vacay, but in the meantime I shall explore what's new out there.  Thanks again to Sephora for this mini shopping spree!
I have a few blog entry ideas in mind... a top ten of stuff I like, current faves, and do you want to read/ look at pics from my EU trip?  Or how about my shopping haul from London/ EU?  Let me know! 
That's all, and thanks for reading!!!