Hi hi!
A look that features all the MUFE products which I featured in this entry (link !) --- this is part of the MUFE spring collection, La Bohème, which features a new palette consisting of baked eyeshadows.  I didn't go for the usual neutrals because I want to bring out the spring themed collection vibe... (and there is a peachy shade and a deep brown, enough for me to turn this into another neutral everyday look).  As it turns out, the model in the promo picture is probably wearing almost the same colour combination.
I could use a colored base to make the eyelook more dramatic, but I think that would not be in the spirit of this carefree and natured inspired collection... hence I opted for a more 'see-thru' color effect on my eyelids, you can definitely see the teal shade going on, but it is not going to be pow-wow in your face.  The overall effect is very subtle and feminine.
Here's what I used on my eyes: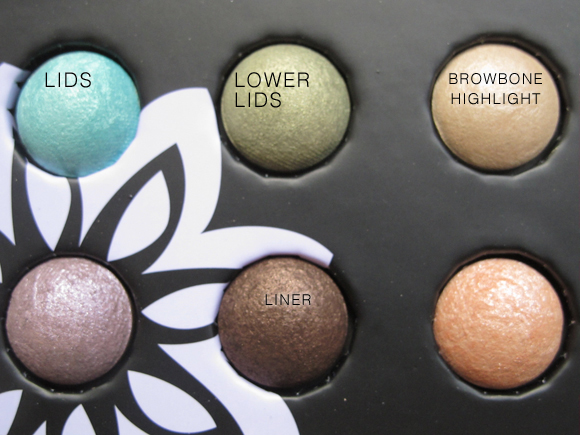 STEPS:
Apply eyeshadow primer [MUFE Eyeshadow Primer]
Apply browbone highlight shade
Sweep lid color all over the lids, adding more if desired.  Blend out the edges.
Apply lower lid color
Line the upper lids with the Aqua Liner in Gypsy
Set liner with the brown eyeshadow
Apply lashes, mascara, fill in the brows
SUPER EASY & WEARABLE!!!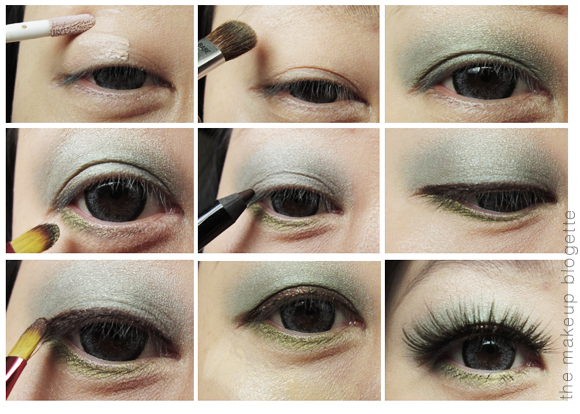 All products used:
base - Laneige BB Cushion, Collection2000 Liquid Foundation, Ettusais Loose Powder
concealers - Shu Uemura pro gel cealer
cheeks - Anna Sui Rose Cheek Color Mystic Rose 100, MUFE Mat Bronzer, Giorgio Armani sheer powder blush in No.5
lashes - Maybelline Lash Stylist, Benefit false lashes in Pin-up Girl
lips - MUFE  Rouge Artist Natural Lipstick in Bohème
eyes - MUFE primer, MUFE La Bohème Baked Eye Shadow Palette, La Bohème Aqua Eyes in Gypsy
Overall, a very soft yet colorful look.  I like how it turns out (and it helps that I have the big lashes to balance out the colors).
The Rouge Artist Natural Lipstick seems to feel very balmy - and smooth.
The eyeshadow primer sets very fast so you have to work quickly to spread all over the lids.
a special guest today, my sister's golden retriever was hanging around while I was preparing my blog entries, there was this moment when I was taking photos and he laid there, staring at me, my camera, so I had to take a pic of him, and share with you :)
meet the very handsome 2 year old Shuvit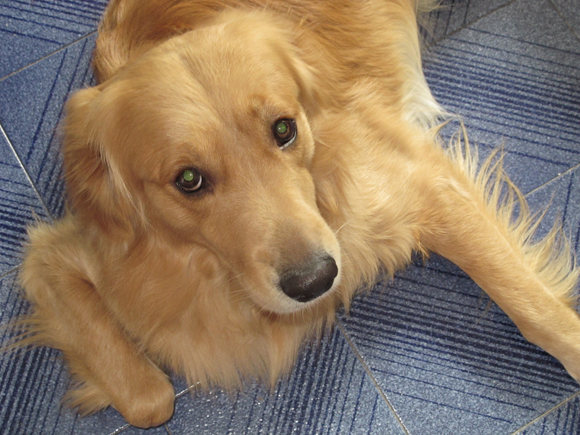 That's all, and thank you for looking!  Hope it has been helpful!