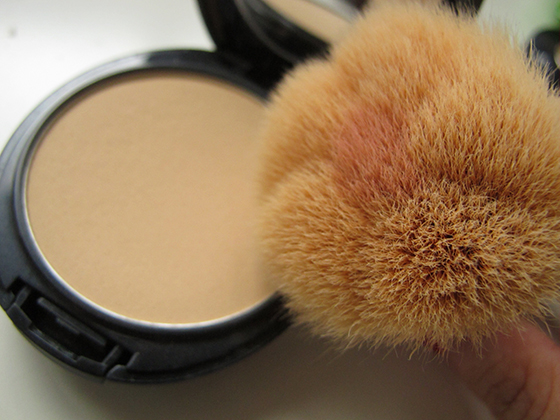 Hi hi!!
This entry will focus on how I use this press & roll method using a brush to set my foundation.  I have mentioned this same method before in my foundation series.. but mainly using a powder puff.  Well, both methods work just as well, it depends much on your preference and whatever you have on hand to use.  But I will say that I normally use a big brush for compact setting powder/ compact foundation to set, and I use a powder puff when I am using a loose setting powder.  I think using a powder puff or even a sponge to pick up compact powder for setting might be too much. 
Since we are on the topic of brushes and compact powder, here's my own guidelines on what I usually do - nobody really taught me this, just what I have heard, seen and also somehow learn along the way what to use with what.  
- using compact foundation as a foundation: I would use a buffing dense brush.  This gives decent coverage and finish, and you can buff the powder into your skin. 
- using compact foundation to set liquid foundation: I would use a fluffy large face brush.  This will give you a lighter coverage, covers more area of your face (quicker application) and also allows you to 'press and roll' I don't really BUFF when I am setting liquid foundation.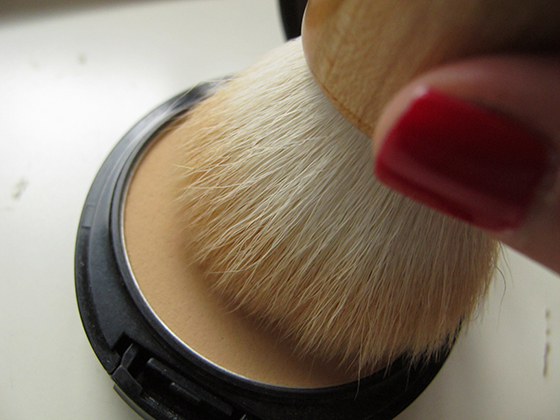 So here's the application - nothing much to say about this, you just literally press (lightly) and roll, and because the brush has a large surface aea, it works almost like a powder puff.  Your liquid foundation is set, and will last for the rest of the day.  Press and roll (instead of buffing) also means that you won't disturb the finish of your liquid foundation underneath - it wil just gently set your foundation.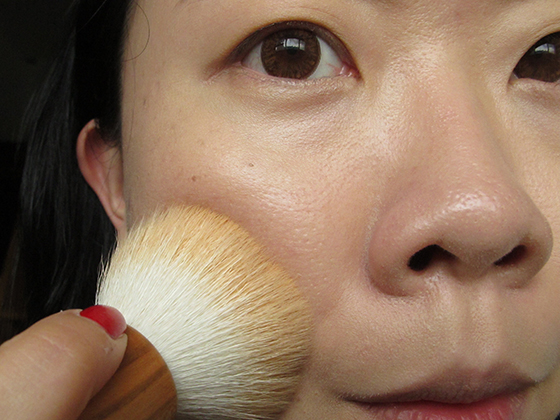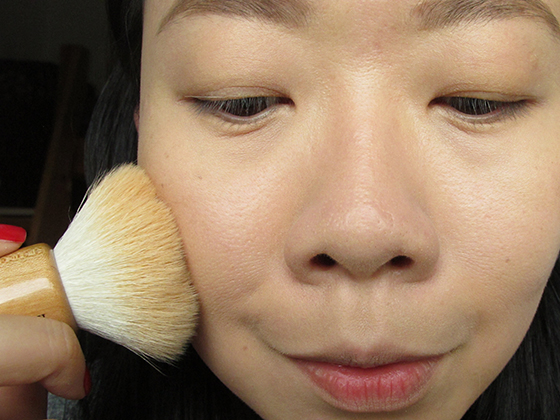 Hope this sharing has been helpful!  If you have further questions regarding setting of foundation, brush choices, leave them in the comment below!
Products featured in this entry:
Koyudo flower kabuki brush
Shu Uemura lightbulb foundation (review entry will be up soon)
What are your fave ways to set liquid foundations?