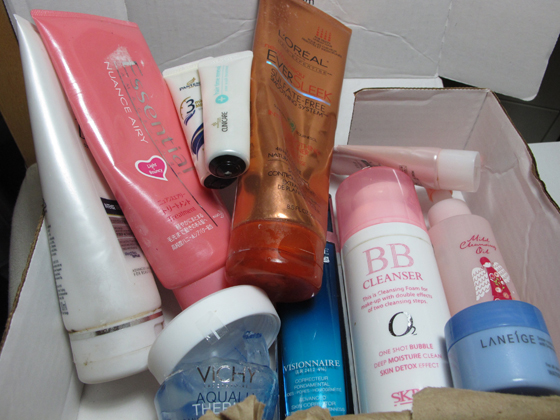 Hi hi! 
I have been collecting a bunch of products which I have used up lately, over the past couple of weeks.  And it is interesting to note that most of these products happened to be HAIR stuff.  Especially hair treatments.  Hope this is useful to anyone who is looking for random product recommendations (or not).  
Here we go! 
Let's start with the hair products - I wash my hair everyday.  And I don't use a conditioner everyday.  Instead I use a deep hair conditioner every other day, or sometimes I would just use my trusty Kiehls' Hair Conditioner and Grooming Aid Formula 133 to make my hair smooth and sleek.  
1. LOREAL EVER SLEEK Sulphate Free Smoothing System (Intense Smoothing Conditioner)
I can't remember the retail price, but this is just average amoung the hair conditioners I rotate.  It makes my hair feel smooth enough, but I feel like it is not RICH and thick to penetrate deep into my hair.  I am glad to finish using it up.  Not going to re-purchase this.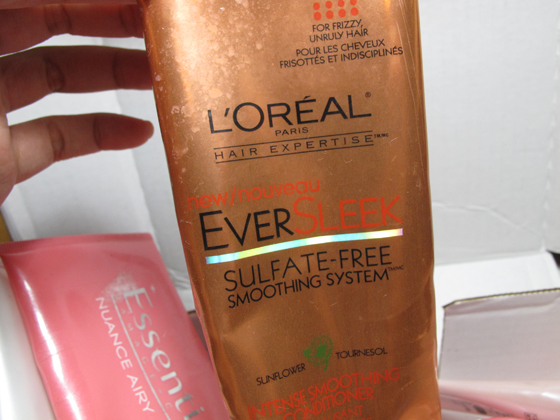 2. Essential Nuance Fairy - Treatment 
I love this!  I just need to use a small lump of it, and apply it all over my hair ends.  It smells great, and really makes my hair very moisturised, and shiny for the whole day - and didn't wear my hair down.  And it is often sold so cheaply at places like Oceans, Venus and those Chinatown toiletries shops.  Even if you get it at Watsons or Guardians, I think it's less than $10.   I think so.  And I need to get more.  I have gone through 3 or 4 tubes of this.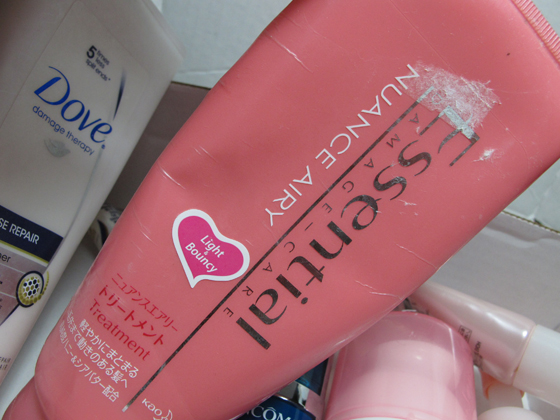 3. DOVE Damage Therapy Intense Repair - I think I got this for $2.90 at Chinatown Oceans.  I am not a fan of DOVE shampoos and conditioners.. but I don't mind using this every other day.  It has similar effect as the Essentials one (which I like better).  I would purchase this if it is at $2.90 again, the next time I see it.   This, I recommend too, if you have long hair, and want a deep conditioner.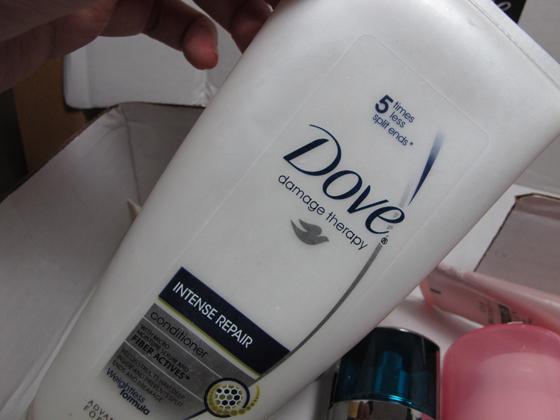 4. When my big tubes of hair treatments are all used up, I reached for these little tubes of intensive treatments.  They usually come in packs of 3, like the Pantene one, or 12 (or 14?) like the Clinicare one.  I find that one tube is usually too much for one time usage, so I normally split into 2 - 3 times usage.  I don't personally find these any MORE nourishing than the ones mentioned above.. but they are good for travel, and I always have a stash of these in my bathroom cabinet.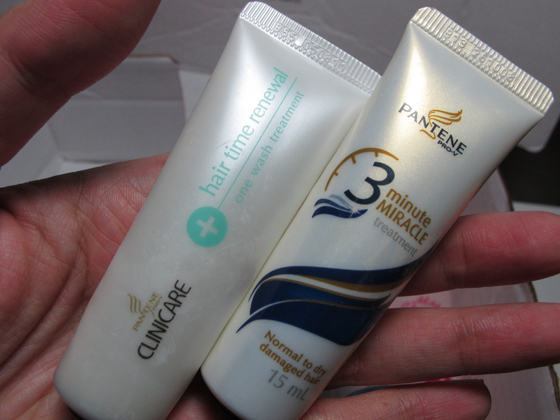 5. Vichy Night Creams - I am not going to name any specific range, but in general, I find them all super comfortable to use, and the prices are so affordable, especially when you buy them during Watsons/ Guardians 20% deals.  I had to stop using this jar, because obviously I broke it, and there is still maybe 30% left, but boo hoooo... got to toss this out.   They smell great, didn't break me out, and keeps my skin moisturised during the night in my air-conditioned bedroom.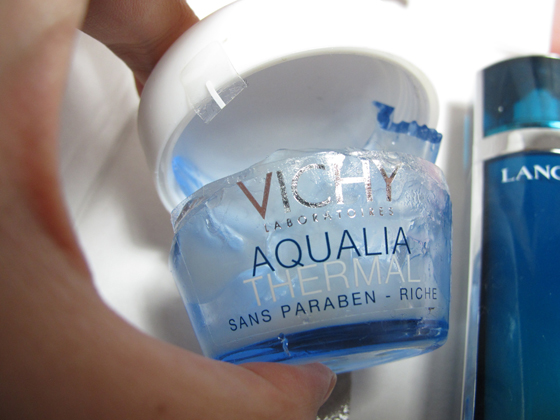 6. Laneige Water Sleeping Pack - I have been using this little tub as a night cream after I broke the Vichy one.. it was lying around on my table, so I might as well use it up.  I am always slapping on very moisturising products on my face, because I think that my skin is dehydrated underneath the oilier surface area.  So far with my ultra moisturising routine, I have been able to keep my skin quite firm and smooth.  Hydration & brightening is really the key to youthful looking skin.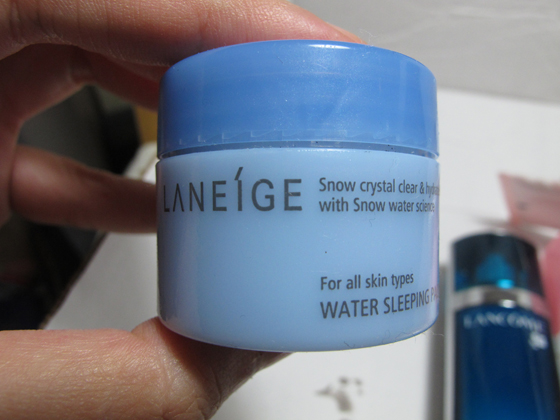 7. Lancome Genefique - this needs no introduction, I truly enjoy using this amazing multi-purpose serum.  I love the texture, and I love that everytime I am using this, my skin is always ALWAYS in the most tip top condition.  This is my second bottle, and I bought the 50ml one.. which lasted me a while.  I am going to either try out my NARS skincare, or Kenzo soon... but I have back up of this thanks to Lancome, which recently sent me a brand new one to enjoy.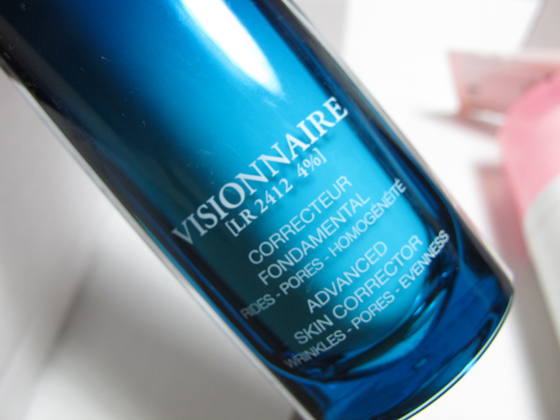 8. Ettusais Mineral BB cream - whenever people ask me which is my fave BB cream, I always point them to this Ettusais one.  And for me to use up a base product, it's pretty amazing.  I have more than 10 BB creams in my stash, from various brands.. and this is really one of the more outstanding ones.  I can't recommend this more.  I will be featuring the new whitening version of this amazing BB cream soon, so do keep a lookout!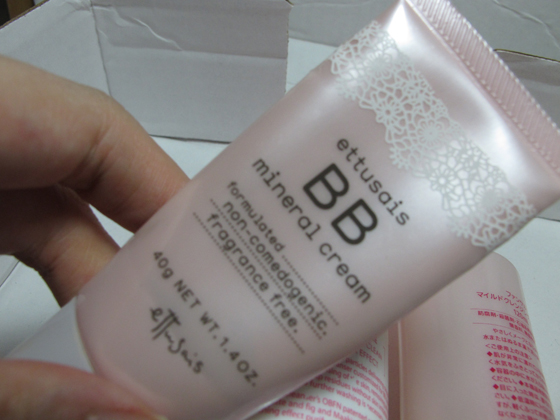 9. SKIN79 BB Cleanser - I do enjoy using this cleanser, I always double cleanse, so I use this purely to wash my face, not remove makeup. It smells very fresh and clean, and it does foam up quite well after you lather on your skin. I think it makes my skin feels clean, but never 'stripped' clean that sort of harsh sensation, which is nice.  But I don't think I will go and buy it soon, because I am currently using other foamy cleansers.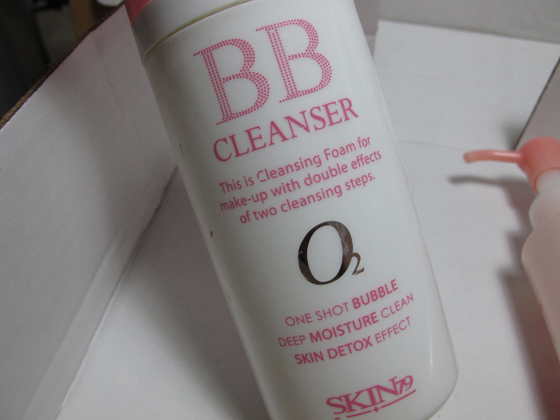 10. FANCL Mild Cleansing Oil - Oldie in my years and years of makeup wearing.  I got this in the special edition packaging, which always features some sort of illustration.  My sister swears only by the Fancl cleansing oil.  Again, this is something which I always will have or will buy... but currently I am trying out the Clarins cleansing oil, and the Biore aqua jelly makeup remover.  Shall keep you all posted on those when I am done using them.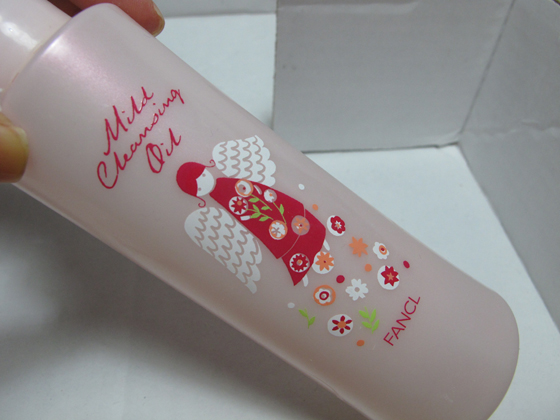 And there you go, 10 items, and my quick thoughts on them, now I can really toss them away!
I shall try to post a update pictorial entry..maybe after this, if I am still 'awake'.  :)
Thanks for reading, and hope it's been useful.  Do share what you have used up lately too!