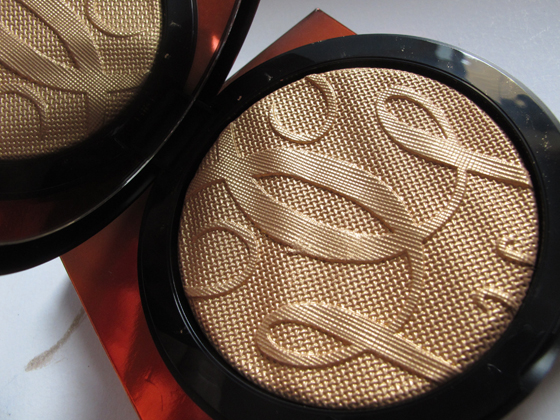 Hi hi!
Thanks to Sarah, who help me purchase this Guerlain Terracotta Sun in the City 'golden glimmer powder' when she saw it on sale at a Taka atrium a few weeks back, and it was on sale for only $35...and it is a HUGE pan of golden face highlight powder.  
I haven't got a chance to take photos of this beautiful thing until now... and I am amazed by how the powder is made and set in the pan.. it glistens in the natural daylight, but nothing crazy glittery shiny, and it is quite pigmented and buildable (ie, if you use a fluffy eyeshadow brush you can get away by using this as a lid color as well). 
I dusted it lightly on my cheeks the other day, quite pretty, and I do have to be quite light handed with it.  More pictures below! 
Close up - with the full name of the product - it can be quite confusing trying to catch up with all the different editions of the various Guerlain terracotta powders/ bronzers, etc etc ... and see, how it contains 15g of product!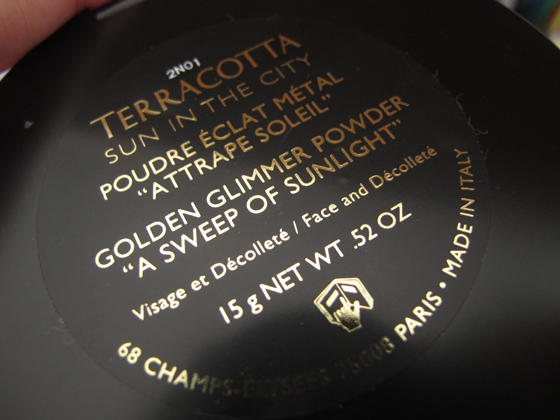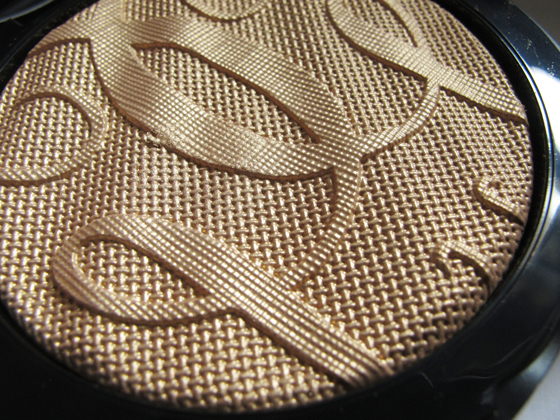 my only qualm is that the actual compact of the powder is rather 'plasticky light' - it doesn't seem to match the heavy weight and ornate design of the powder itself.  which is surprising because most of my other Guerlain face powders all have very sturdy and beautiful packaging.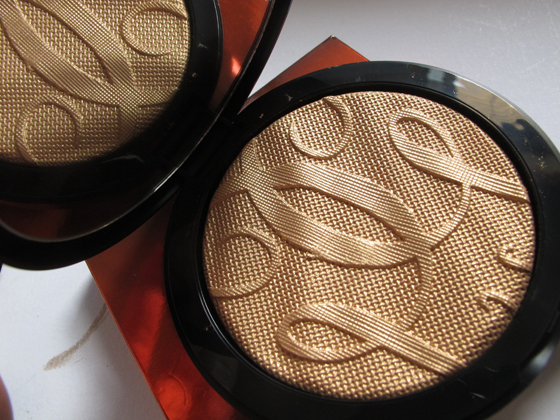 Here's a size comparison - I am fully aware that it will take me forever to use anything up - but just to give you an idea.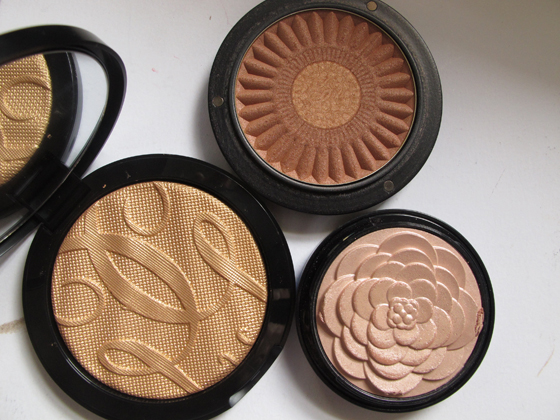 Weight comparisons - 
1. Terracotta Sun in the City 15g
2. Terra Inca Sublime Radiant Powder 14.5g
3. Meteorites Cruel Gardenia 9g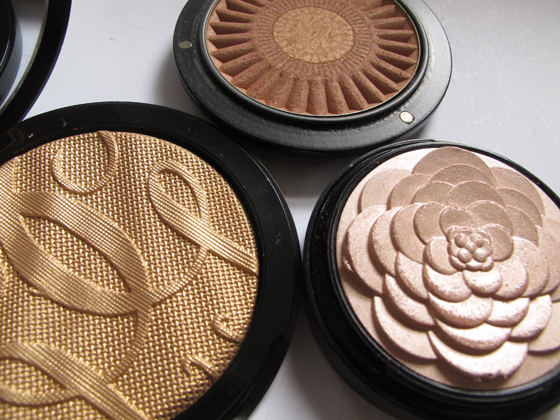 And on to the swatches of some of my pressed Guerlain highlighters - these are rather heavy swatches, in real life you won't ever use a face highlight in this way, I am just showing the color differences.  They might not look so 'different' once blended out.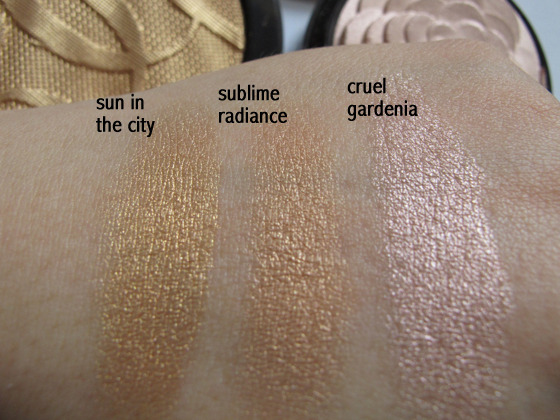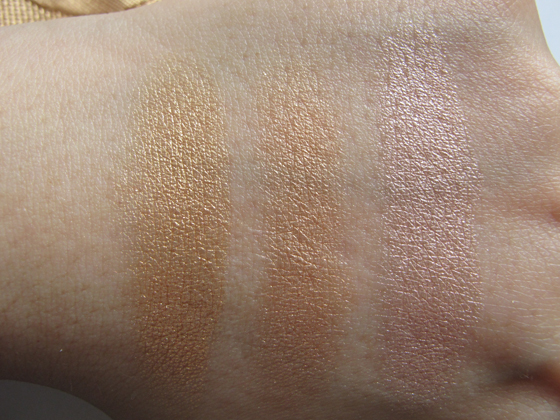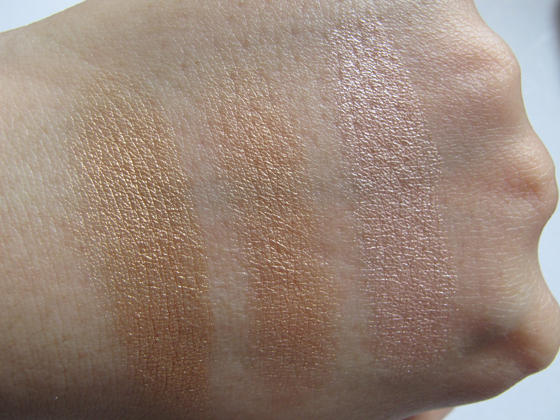 Hope you enjoyed this quick comparison and swatches!
Thanks for looking!