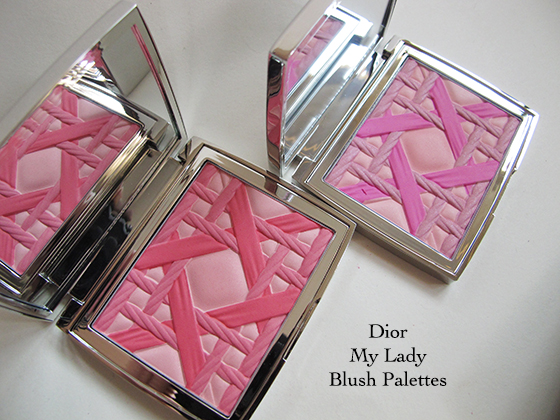 Hi hi!!!
I am so happy to be able to get this pair of Dior My Lady blush palettes... which I had first seen on RougeDeluxe and this is part of their Spring 2014 collection, BUT released as a Japan exclusive at that time... but now, I have been informed (well, I checked) and I think these blushes will be launched in SG around April... so if you want these beautiful blushes.. definitely keep a lookout.  
I managed to get the blushes through my friend Farahdean while she was in Tokyo... and I knew I had to get both of them.. It was just too difficult to get only one!  Luckily both are still in stock, and I have been admiring them for a couple of weeks before finally getting to taking pics and swatching. Yes, they look too beautiful to be used... but they must be used!  I never believe in keeping stuff for the sake of admiring, or adorning my dresser (the state of my dresser is always a warzone anyway).  So having swatched, and just based on my first impressions, they are very smooth indeed.   But more on the quality later on. 
Each blush comes with 10g of product, which is pretty hefty, and consistent with some of Dior's LE face powder releases.  The silver classic casing is quite heavy, and not made of the usual dark blue plastic that their quints are made of.  If you own the Dior Nude Tan bronzers (the round silver casing) this is the same type of heavy metal packaging.  I LOVE IT.  The blushes also come with their own mini kabuki brushes, which I never used...cos they are too dense and not suitable as a blusher in my opinion.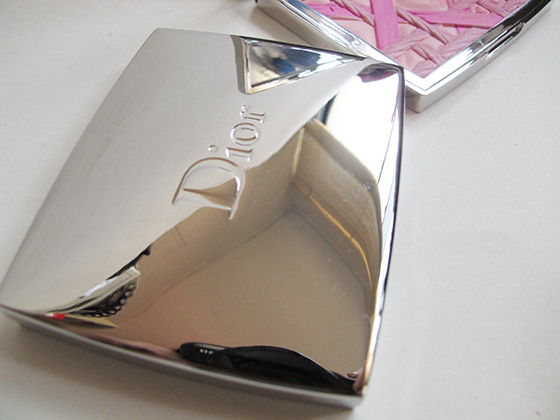 The embossing and detail on these blushes are just exquisite and super pretty.  You can see the 'ribbons' on the blush, and the interwined design of the Classic Dior 'Cannage' print.  
You can pick up each color individually if you want, but I think the idea of the blush palette is to swirl your brush in and get all the colors at the same time to give your cheeks a healthy flush and glow.
The blushes only come in numbers, I am not too sure of the names (not stated on the boxes) but they are numbered 002 and 003... and now, the makeup junkie in me is screaming is there an 001??  and if so, how and where can I find it!  A little search on the internet - prompted by Eliza, and I found that 001 is a transludent skin tone sort of face powder, in the same exact print and packaging, and it was a release from at least a year ago (boo!) refer to this entry which I came across here. 
So anyway, here's how I would describe the colors: 
002 is a warm pink, it has a creme finish, and there's no visible shimmer at all. 
003 is a cool pink, with the slightest hint of lilac... and it contains very fine silvery shimmer.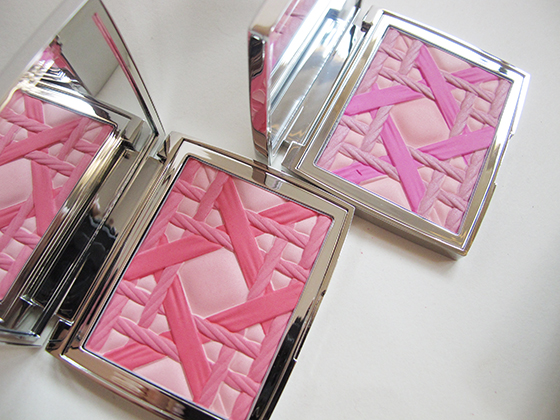 A close up of the two beauties: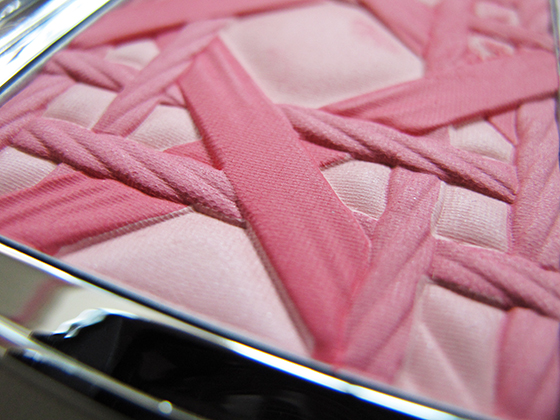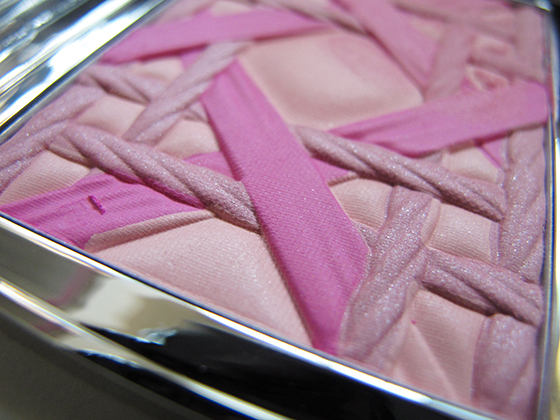 And swatches on my hands - 
The colors are quite pigmented but extremely soft.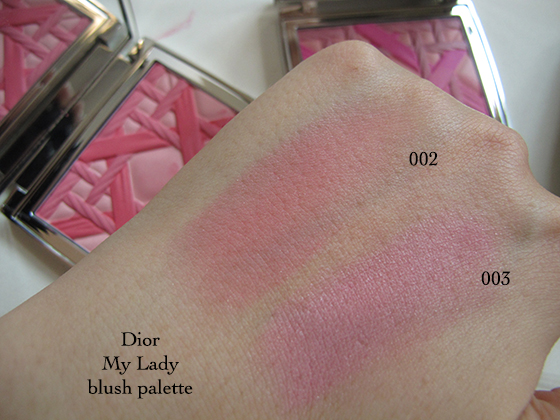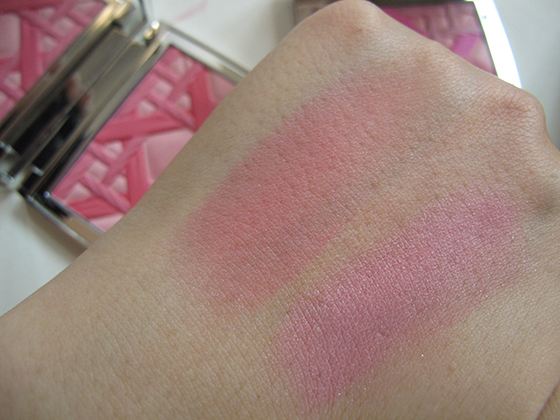 Slightly powdery, but nothing too crazy.  
I love love the Dior My Lady blush palettes... and if you have the chance, you must have at least one of these!   Definitely collectors' items... and definitely very wearable too.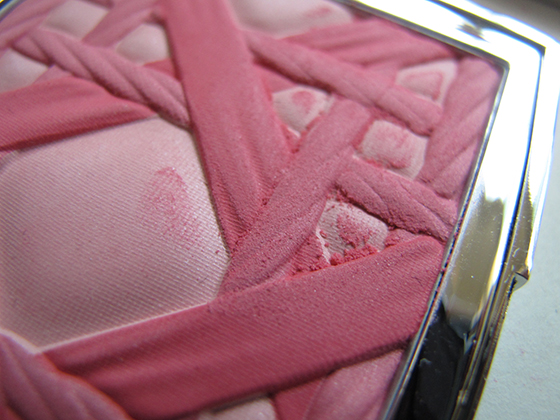 Hope you found this entry helpful, and thanks for looking!