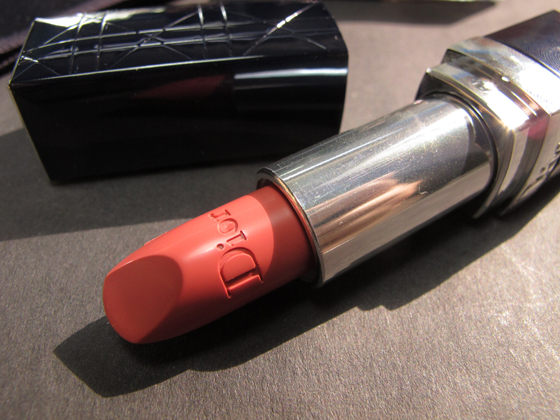 This entry features Dior's latest range of lipsticks, called the Rouge Dior Nude (will be launched Sept 2012 - click here  and here for collection information).  The shade which I have is 459 Charnelle, a very soft natural beige shade with a hint of rosy pink.  Though in the first picture it looks rather peachy orange due to the morning sunlight.  It also has a very nice scent that I remember Dior lipsticks used to have (waaaaay long ago when their packaging was blue, and gold and all hexagonal).  Nice memories then.  :)  
The lipstick will retail for S$45 each, and comes in a total of 10 luminous shades.
Below is a more true color representation: 
There is a slight sheen to this lipstick, and it is also described as a lip blush, which means it gives your lips the more natural and enhancing look, very soft and light in the texture.  It has a semi-matte look, nothing too shiny or too creamy.  
official description
"CHARNELLE", a coral-tinted rose: the fusion of disarming charm and absolute elegance as imagined by Monsieur Dior.
I really enjoy wearing this lipstick it is easy to pull off, something that I can just apply without looking into the mirror.  It feels very lightweight indeed, and didn't dry my lips out.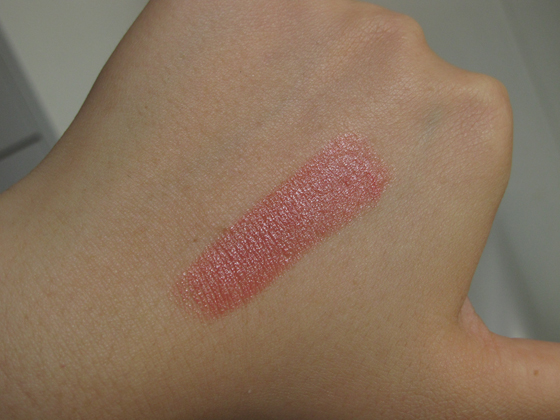 you can see in the lip swatches how the lipstick just enhances my own lip color
and a quick look featuring this lipstick
I will be picking up another shade from this range, Grege from this collection when it launches.  
"GRÈGE", or the flagship colour of the New Look imagined by Christian Dior in 1947, the association of nude beige and luminous grey that is oh so very Dior.
That's all, and thank you for reading :)