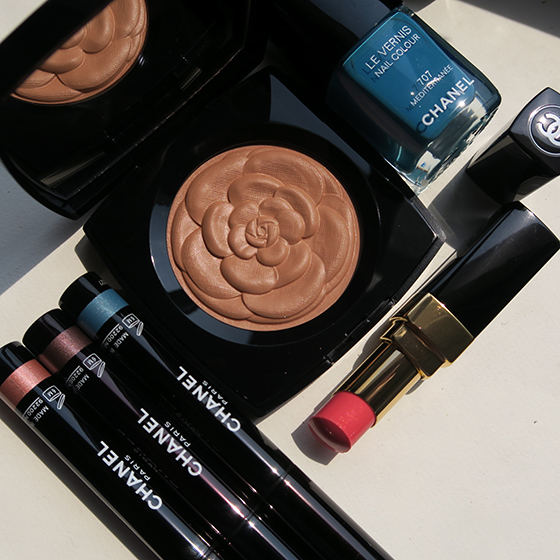 Hi~~
This entry will feature my review of the products which I got to pick from the Chanel Summer 2015 collection.  I was most keen on the LUMIÈRE D'ÉTÉ - a camillia embossed illuminating bronzing powder.  It felt so smooth and so natural when I saw it at the press event, and I was already adding this to my wishlist.  I am also keen to try out the Stylo Fresh Effect eyeshadow sticks - cos I am super into creamy stick eyeshadows these days, and some of the shades really called out to me. Lastly, we can't have a summer collection without a pop of blue, so I also picked the deep turquoise vernis shade in Mediterranee - which is beautiful and smooth. 
Bottomline?
I highly recommend everything shown here, as I chose them myself.. but if you have to shortlist... go for the following two items: 
You need to pick up the LUMIÈRE D'ÉTÉ powder it is simply beautiful, and gives your face a radiant warm glow. It has an interesting non-powdery yet not a cream texture.  
I also highly recommend getting at least one of the Stylo Fresh Effect eyeshadows - my top pic is Laurier Rose, a peachy rosy shade with the most beautiful shimmer bits.  The stylo eyeshadows are easy to blend, and you have time to blend before they set, and becomes quite budge proof.  They are also very buildable, and I can use Caroube as a one product smokey eye.  It is that amazing.  They are very long lasting, and comparable to the Laura Mericer ones.  Also comparable to  the By Terry ones (but Chanel costs a few dollars lesser compared to by Terry which costs $60 each), though I have to say the shimmers and metallic shine of the By terry ones are more intensive. 
Like the Marc Jacobs eye sticks, these Chanel ones feel cooling and almost like moist upon application, which means they will set and stay on your lids for a long time.  I don't have a problem with these fading nor smudging at all. 
Full collection info and preview entry click here.
Let's look at the products close up: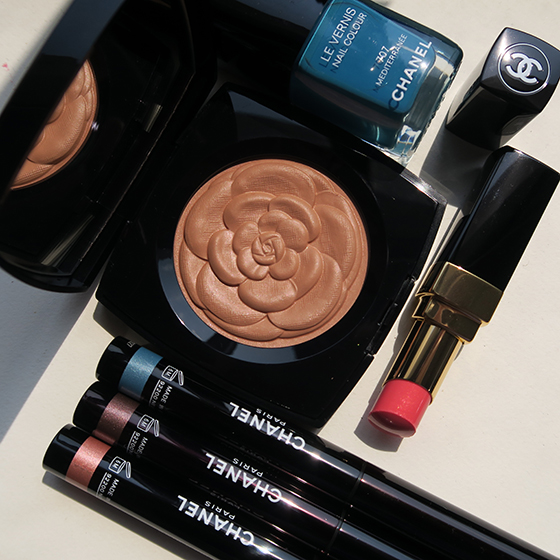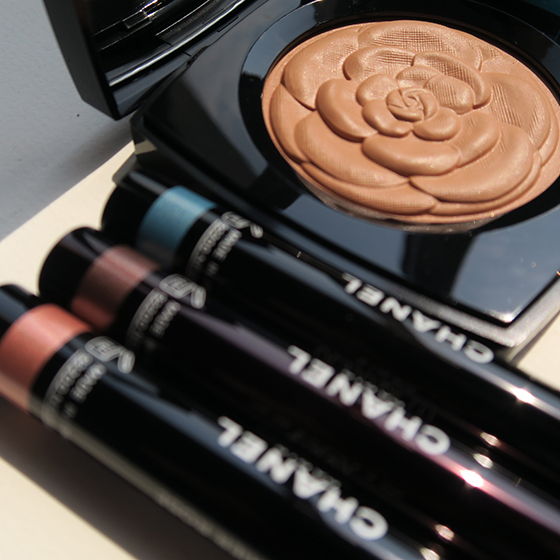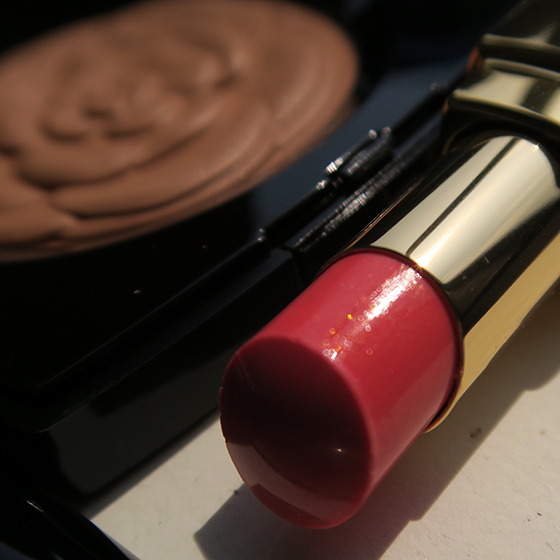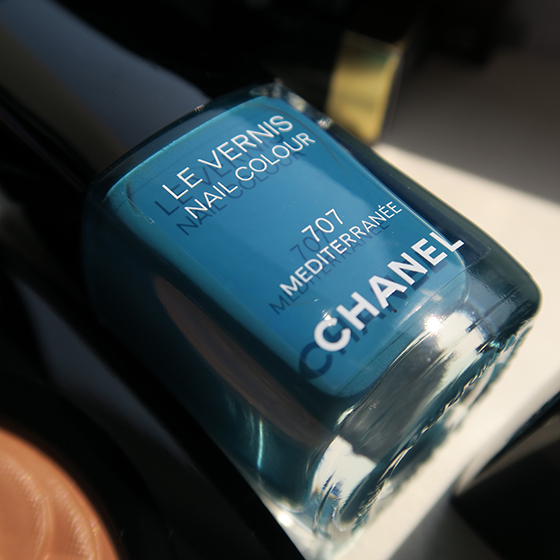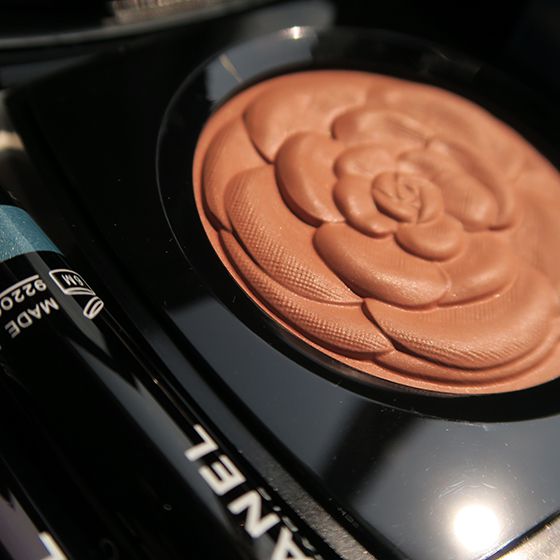 Swatches & comparions here: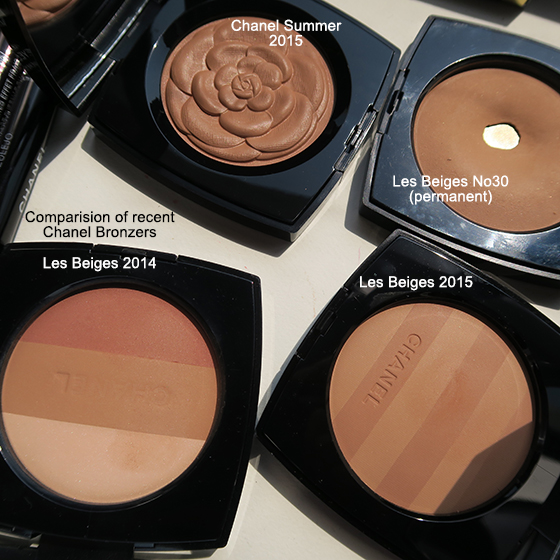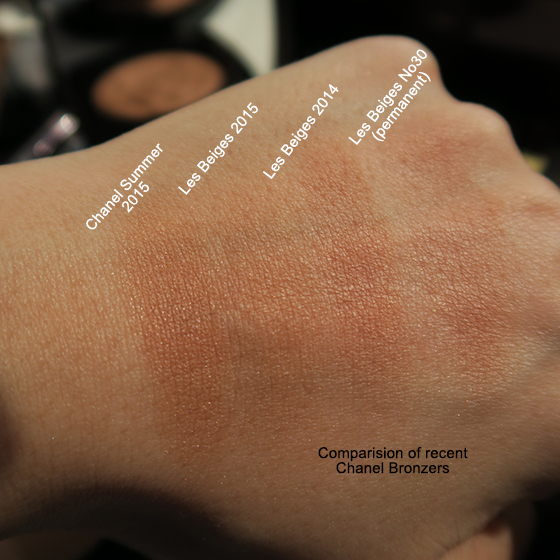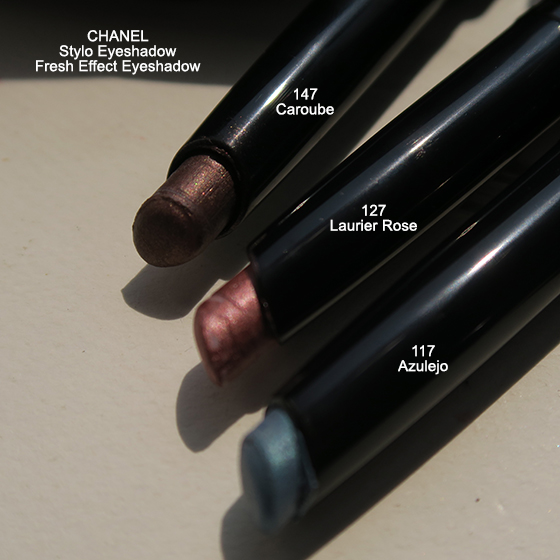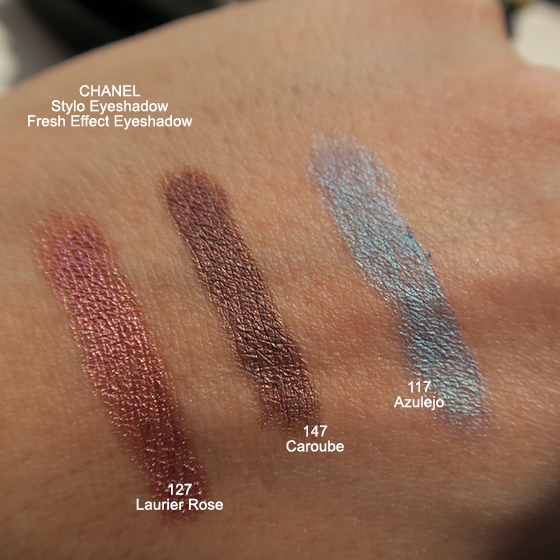 Check out the shimmer!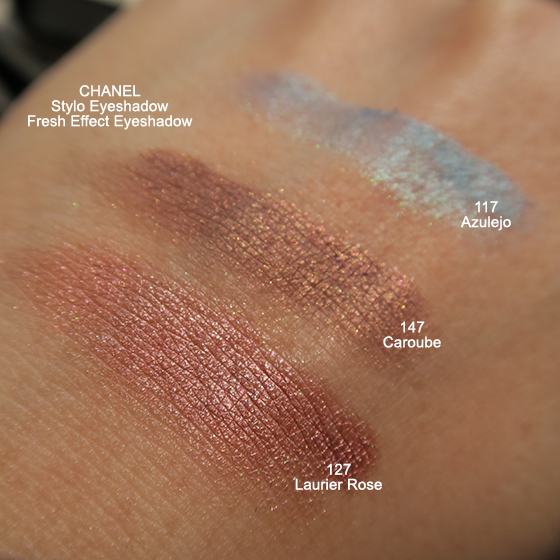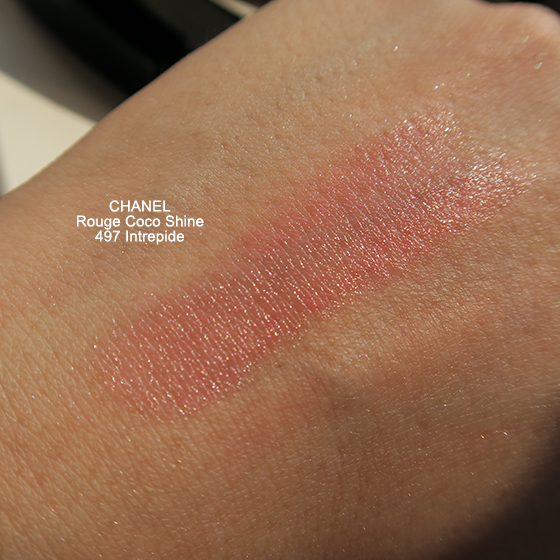 The polish in Mediterrane - is opaque and creamy in two thin coats.  I love this glossy intense turquoise.  Beautiful on hands and feet.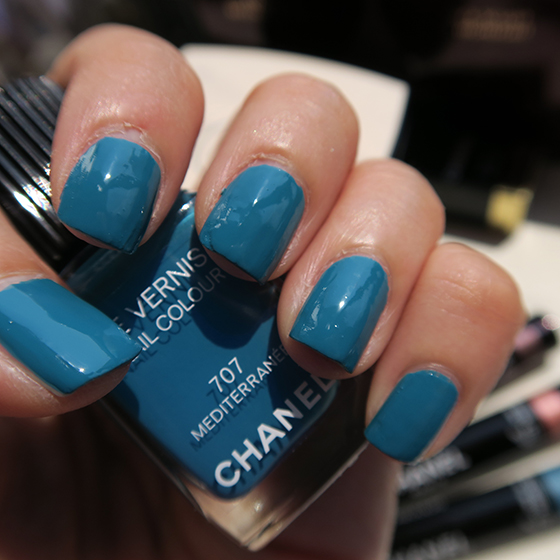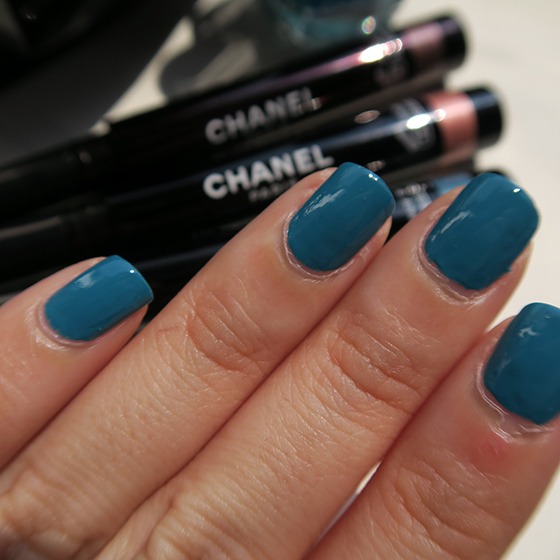 Applying Stylo Fresh Effect Eyeshadow in Laurier Rose
(
click here
for the full LOTD breakdown)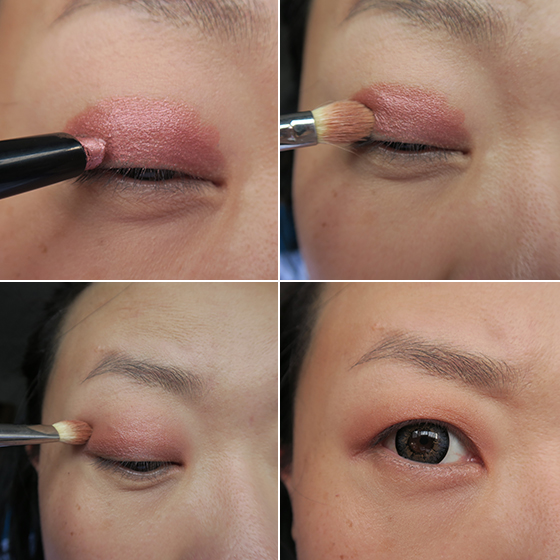 Applying Stylo Fresh Effect Eyeshadow in Caroube
here you can see how I blend and build up the color, as you apply and blend more layers, the shimmers become more obvious.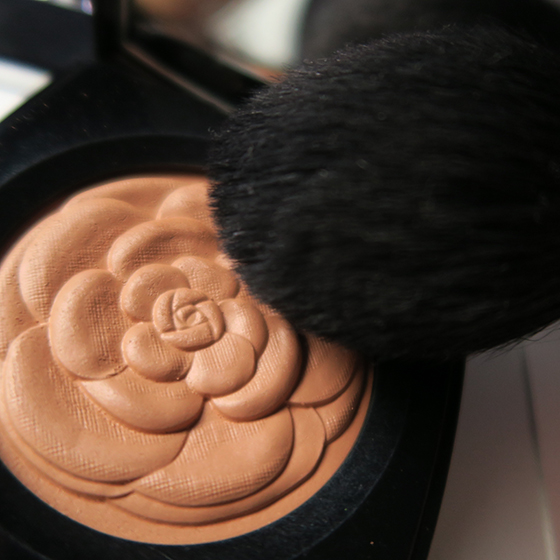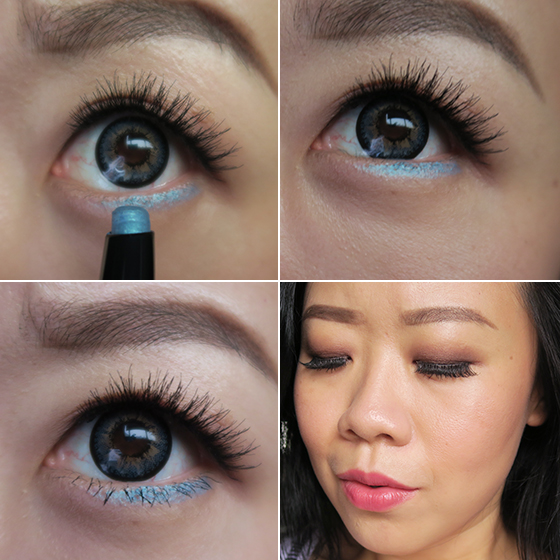 and the overall look: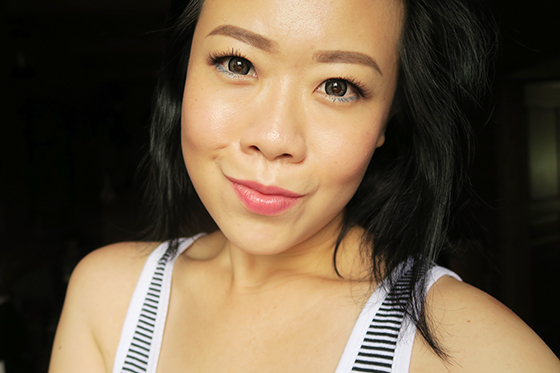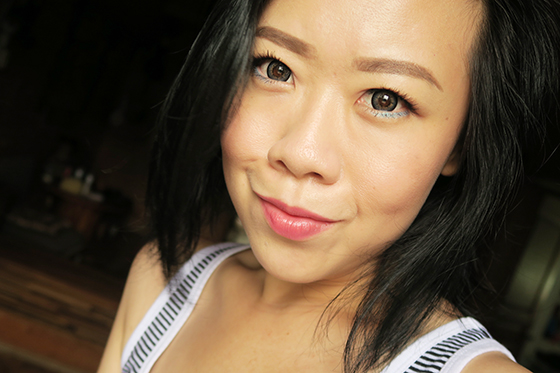 All products used: 
face - 
Bobbi Brown Serum Foundation in shade 03 Beige  - my rave on this is OVERDUE lol
Shiseido Future Solution Fx Loose Powder 
Chanel LUMIÈRE D'ÉTÉ
Chanel Les Beiges Healthy Glow Sheer Colour Stick in No21 (the pinky one)
eyes - 
Chanel Stylo eyeshadow in Caroube all over the lids
Chanel Stylo eyeshadow in Azulejo on lower lids (just outer corners) 
Lancome Grandoise mascara on lower lashes
brows -
ABH brow powder in dark brown
Tarte tinted brow gel in rich brown 
lips - 
Chanel Rouge Coco Shine in Intripide 
That's all and hope you find this entry helpful!  Can't wait for my summer vacay!