Hallo!!
In this entry, I will be introducting and reviewing the new Ettusais Premium range for you.  I have been using these products quite extensively for the past month (at least) and I feel like while my review might be a tad belated, at least you can be sure that I have given everything here a good run, and I can finally share my thoughts with you.  Hope you find this helpful! 
The Ettusais Premium range is the brand's first anti-aging collection - targetted at ladies 25 and above.. but really, is it really too young to start using anti-aging skincare and makeup products?  I don't think so.  Prevention and protection is always better than trying to fight the signs of time when it is too late.  Even though it is titled 'Premium' the prices remain super attractive and is a good entry point for young ladies who are looking into anti-agng skin brightening makeup products. 
First, we have the CC Cream - which contains a trans-pink ingredient gives your skin a soft pink tinge and lifts your complexion, bringing some natural radiance to your face.  It contains a pink control powder - and this gives your skin a rosy glow.  It has the Amino Premium 7 ingredient whic hydrates the skin and has SPF40 PA+++ to protect your skin from the harmful UV rays.  I love how lightweight this it and it really even outs the dullness of my skin.  But I would definitely need to use some kind of foundation over it, just to neutralise the too pink tone (because my skin is already quite on the pink/ neutral side) if you have very sallow yellow undertone, this would perfectly neutralise those tones.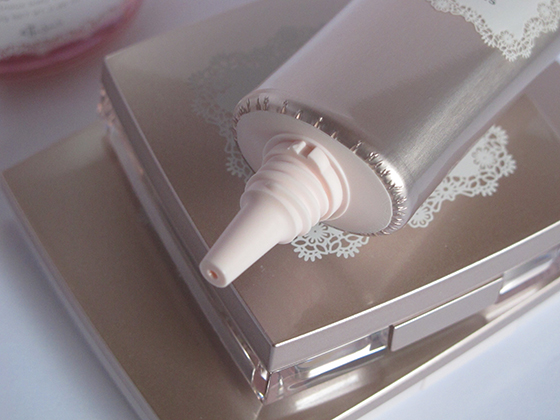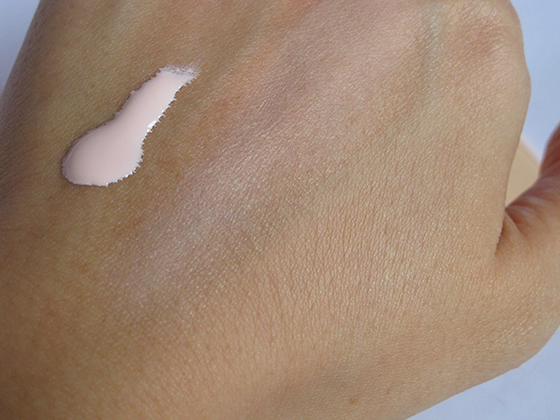 The range also consists of two face powders 
One is the <span>PREMIUM LUMINOUS POWDER, which is a dual sided powder compact - it comes with a little brush which is great for on the go touch ups.  I like to use the  more shimmery side as a finishing powder, and I swirl both sides to touch up.  It instantly mattifies my face after a long day without looking dull at all.  It controls shine and keeps your skin looking fresh. 
</span>The next powder is the <span>PREMIUM CHIFFON FOUNDATION which is super finely milled and very smooth. It is very lightweight and yet gives enough (medium) coverage as a powder foundation.  I like to use this over the CC Cream.  I use the shade 10. 
</span>And finally, we have the Amino Caviar Cream:
<span>The Amino Caviar Cream contains ettusais' exclusive Amino Premium 7 - It includes Glycerin, Hyaluronic Acid, Collagen, Fermented Royal Jelly and Triple Amino Acids to reverse decades of damage & achieve infant-like skin. 
</span>This is the product when I first got it. 
It contains these little bits which rub themselves away after you apply and rub the product into your skin.  I have been loving it day and night.  It is creamy and emolient yet  not heavy.  It is also great under makeup as a base.  I just love this all round great skin performer.  It makes my skin smooth and even, and just well hydrated.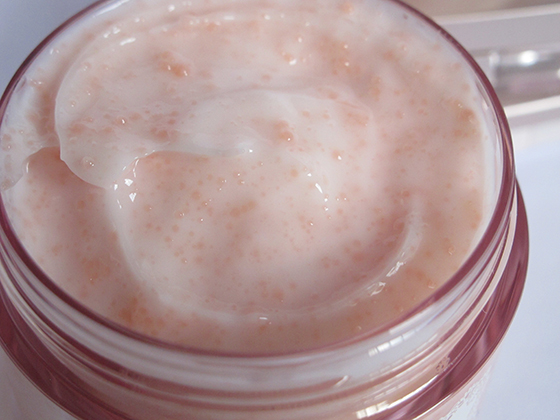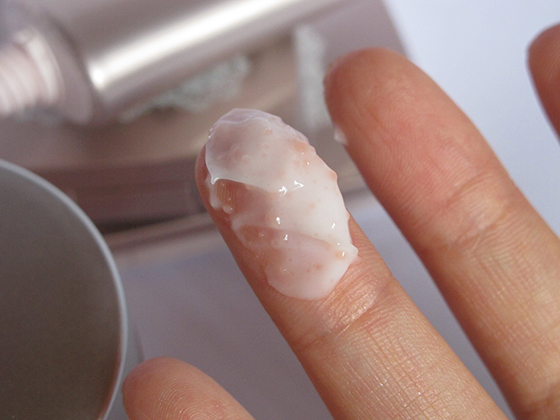 and almost a month later.. this is how much I have used (note I slap this twice a day almost everyday for the past month).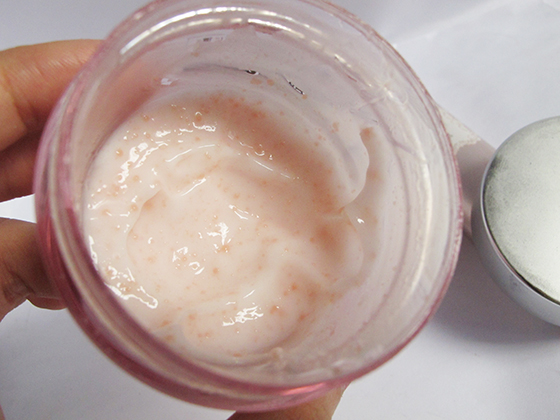 Here, I will show you the products in action -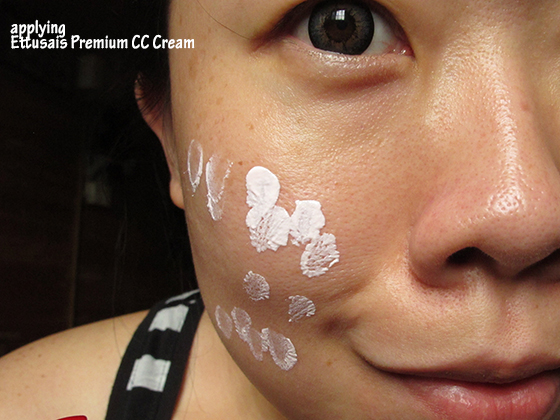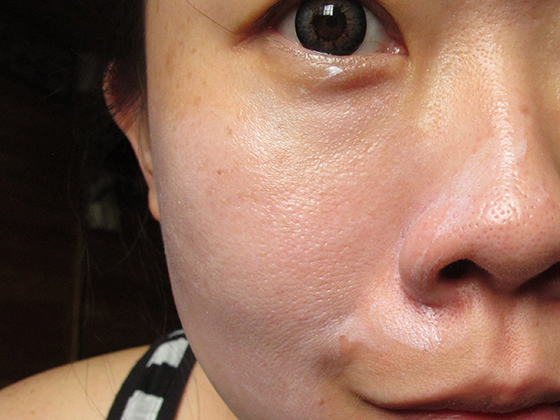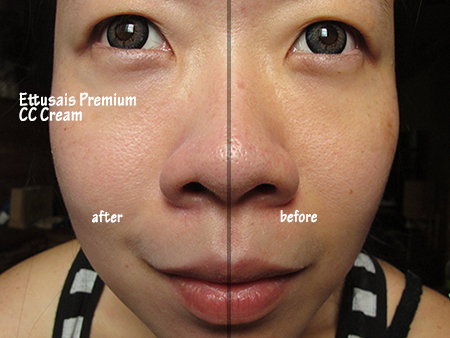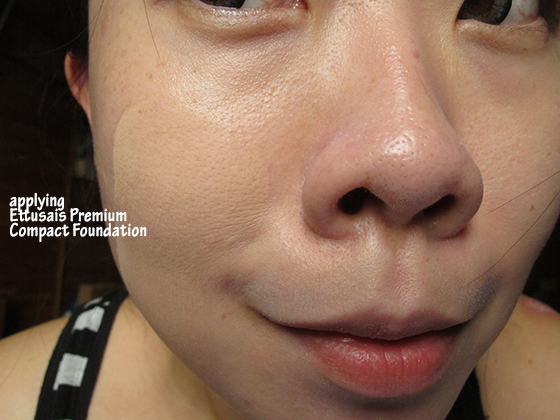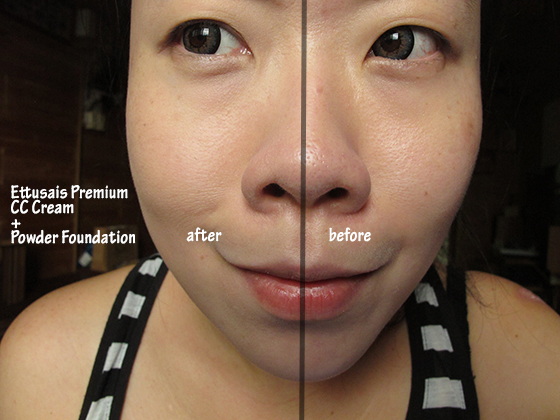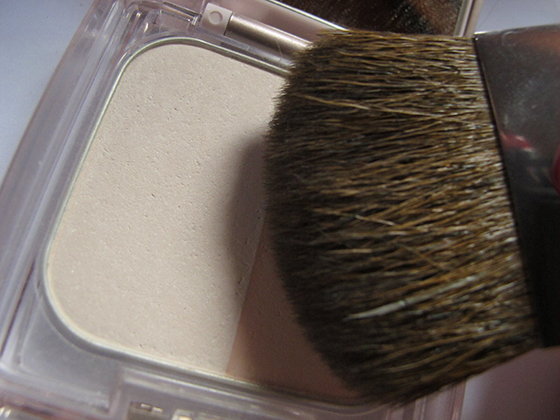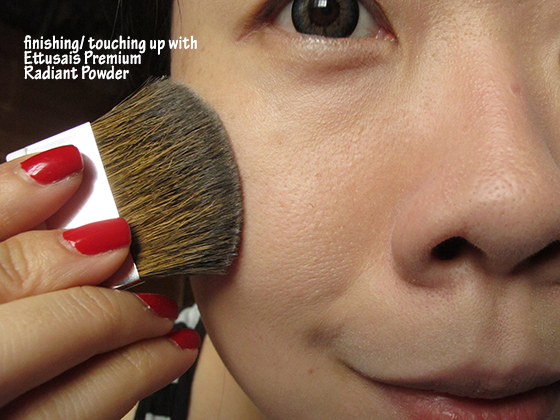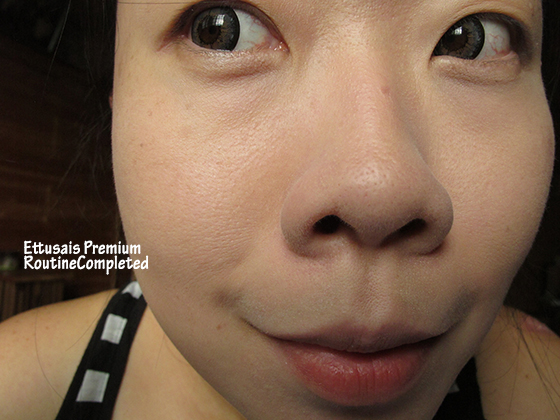 and after everything set and did the rest of my makeup: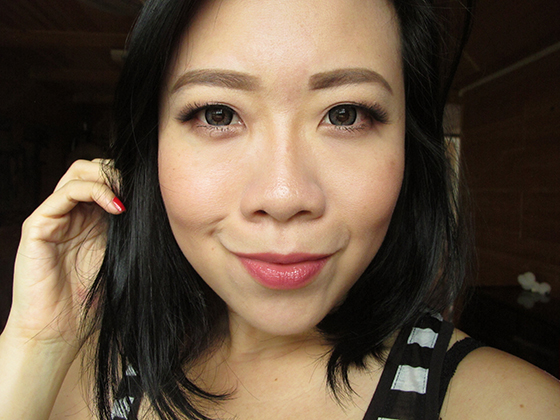 My thoughts on the products:
If you are looking for a pink toned, brightening radiant CC Cream/ makeup base - you will like the Ettusais Premium CC Cream.  I like to use such pinky bases under foundations to brighten up my skintone, and also to add some subtle radiance.  This particular one is so lightweight, so you don't have to worry about applying layers of base on your face. 
The Powder Foundation is extremely silky and lightweight.  It gives decent coverage, and is quite long lasting (a good 6 - 8 hours which is decent for a powder foundation). 
The Finish Luminous Powder is my current fave touch up powder.  It is brightening and mattfies my face making it look fresh especially when I need to touch up after many hours. 
My fave product is the Amino Caviar Cream -and it is my go to face cream now.  I enjoy using it, and it gives good results. 
everything on the face 
prep with Ettusais Premium Amino Caviar Cream
Base: Ettusais Premium Compact Foundation (shade 10), Ettusais Premium duo Finishing Powder
Cheeks: Chanel Les Beiges 30, and Illamasqua blush in Sophie 
Eyes: Lancome la pro base for eyes, MUFE eyeshadows (refer to this entry here)
Liners: EYEKO Liquid Eyeliner
Lashes: Falsies, Tarte Lights Camera Flashes mascara on the lower lashes  
Lips: Ettusais Creamy Lip Crayon in PK02 (refer to swatches here)
<strong>Price List: 
PREMIUM LUMINOUS POWDER, $42
PREMIUM AMINO CAVIAR CREAM, $48
PREMIUM CC AMINO CREAM, $36
PREMIUM CHIFFON FOUNDATION, $56
</strong>
I hope that you find this entry helpful, and thanks for reading!!