Hihi!
I got myself some Burberry polishes over this weekend... and these have just been launched at their Tangs store.  They retail for S$30 each for 8ml of product (as opposed to the usual 10-13ml that Dior/ Chanel polishes hold for around $38).  
As expected, the Burberry range carries an extensive variety of neutrals from sandy nudes to ashy pinks.  There are also several shades of grey (warm, cool, shimmer and pale ones) and also an impressive stash of reds. 
I picked 2 reds and one warm nude.  I wanted a dark metallic (metallic khaki) but the BA made a mistake and didn't include it in my purchase (which is by now, Out of Stock!!) 
Here are some pictures of the bottles/ packaging: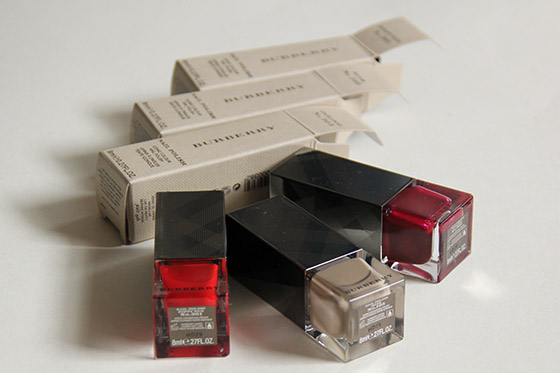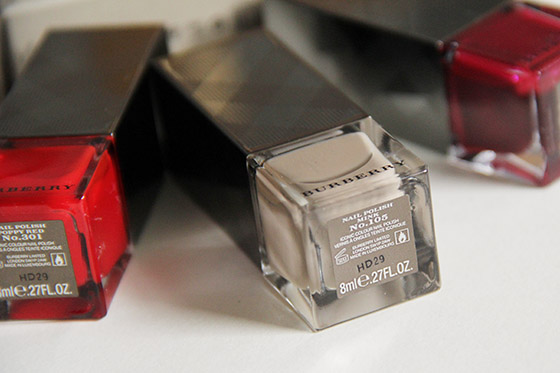 The bottle - super sleek and luxe with the heavy outer cap bearing the trademark Burberry beauty checks.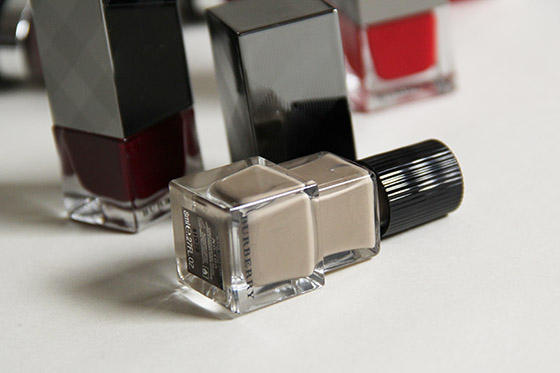 The brush is thick but flat making it perfect for me to paint my nails super neatly.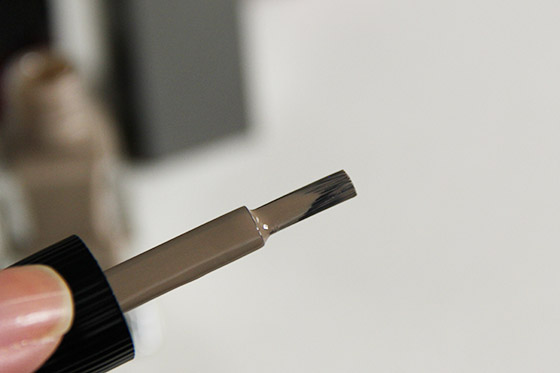 Pardon the red stains around my cuticles, this is what happened when I swatched too many reds in a row. 
Mink is a warm nude that's creamy and opaque.  Some of the  nude shades are a little sheer and streaky, so I went for this.  It looks a little like Deborah Lipmann's Waking up in Vegas.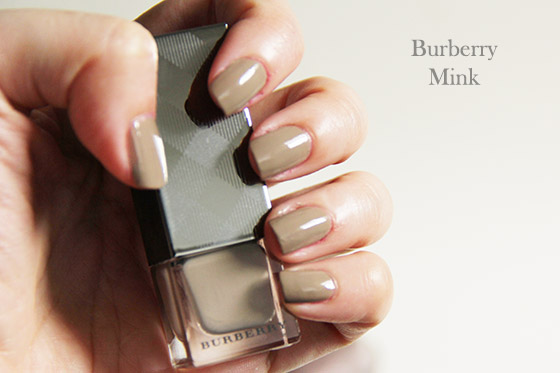 And next is Burberry Poppy Red - a bright classic red.  A little like Marc Jacobs' Lola but less bright. 
I love this color.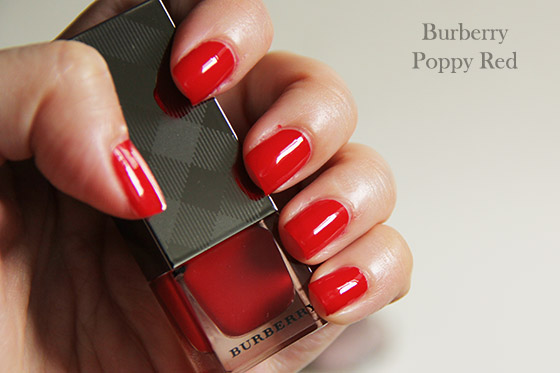 And lastly, my fave of all, Oxblood.  It is not too dark, just a deeper red.  See how I am able to paint super neatly at the base?  This is all due to the brush.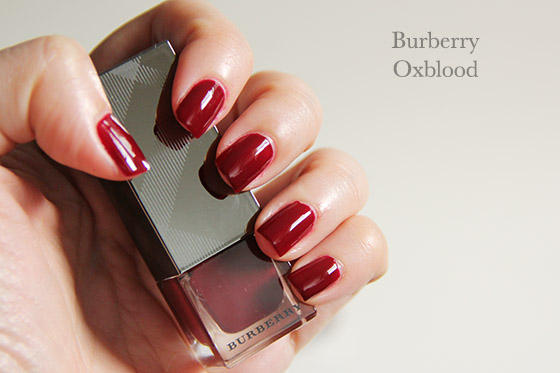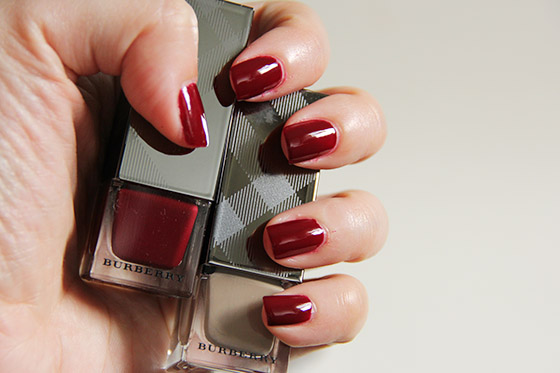 And here are some pictures I took at the counter -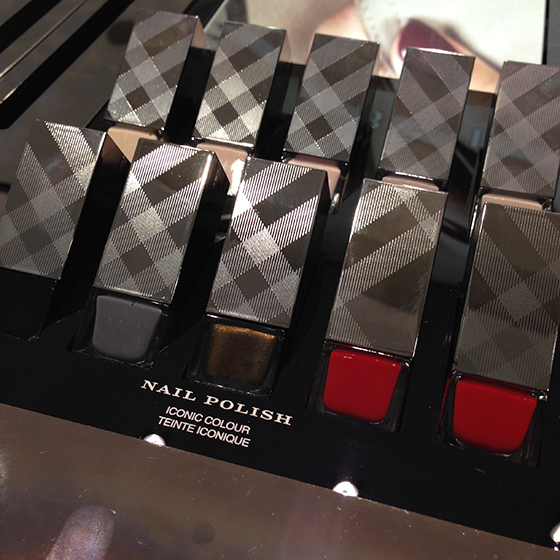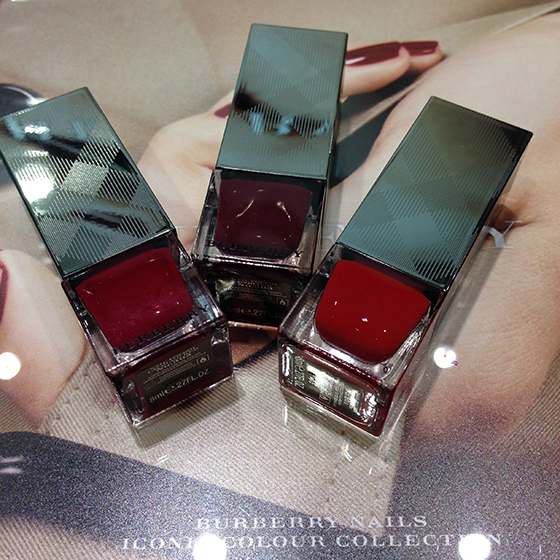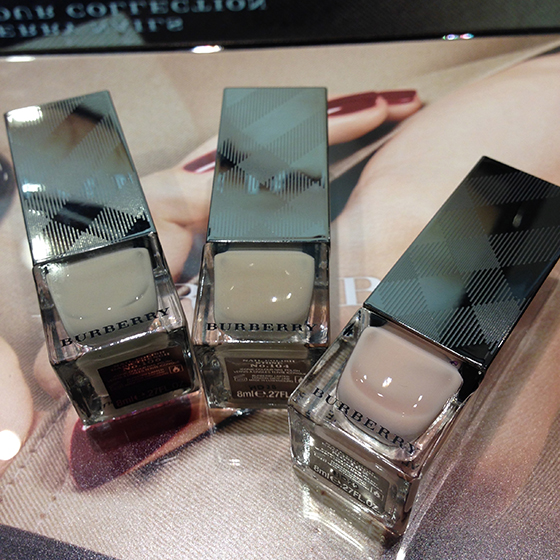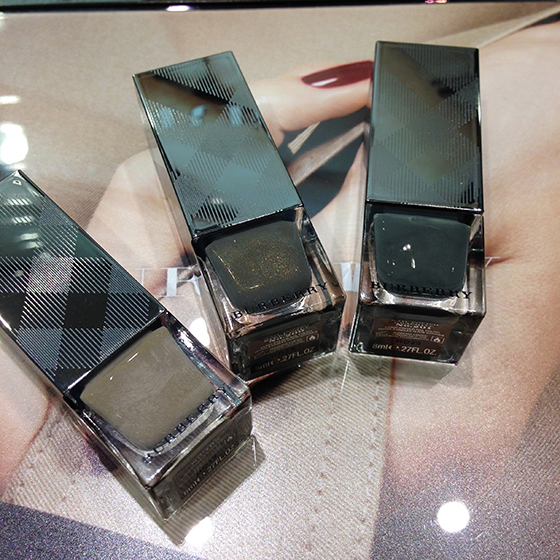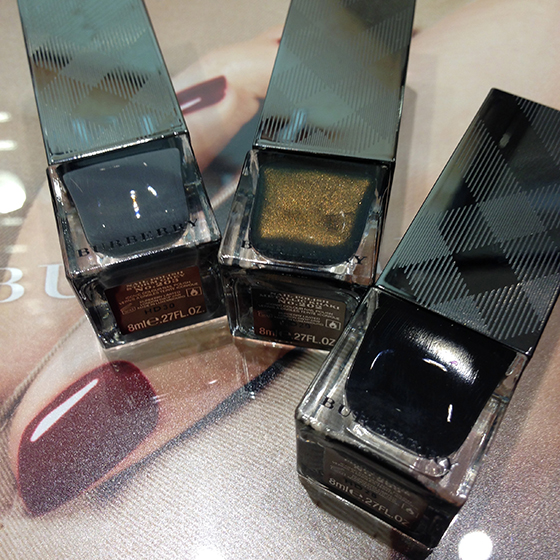 and a quick swatch of all the shades on a tape -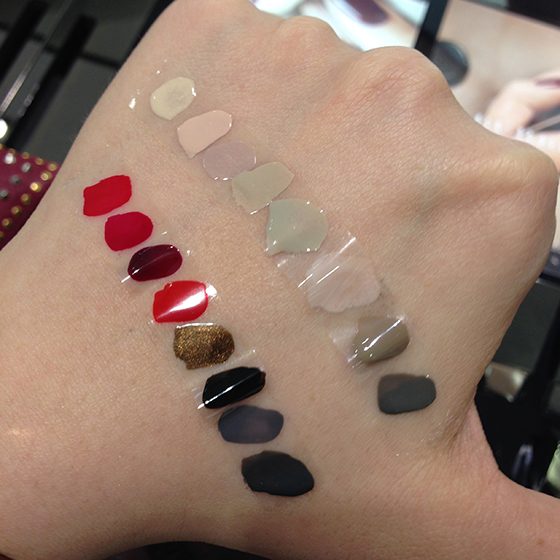 Hope you find this helpful!
Thanks for reading!