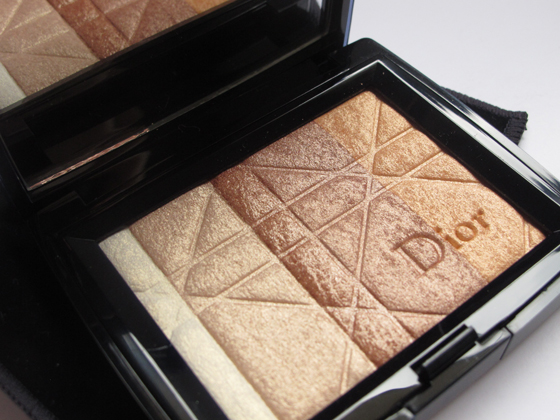 Hi hi!
I had to get my hands on Dior Amber Diamond - and I am glad to get it before the thing gets discontinued!  It is so highly talked about, much raved as an amazing face highlighter and even though I already have lots and lots of the other 'famous' highlighters, I still wanted this.  And it's also many of my friends' fave highlighters...well, all that just sold me!  (and also Mabel's recent review totally pushed me over!) 
I think it retails for S$71...and I got it at Tangs Orchard. 
The package is very classic Dior, in their dark blue sleek packaging.    The powder doesn't come with a brush.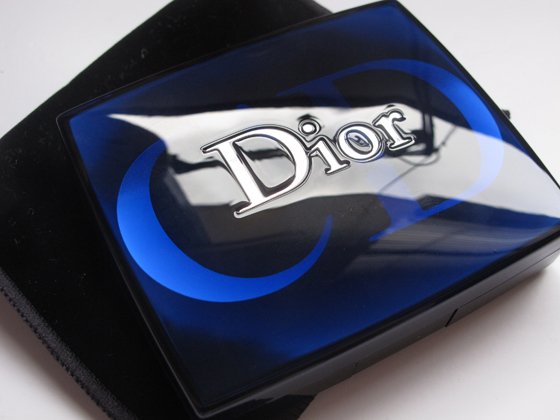 Here's a pic of the powder.... Gorgeous!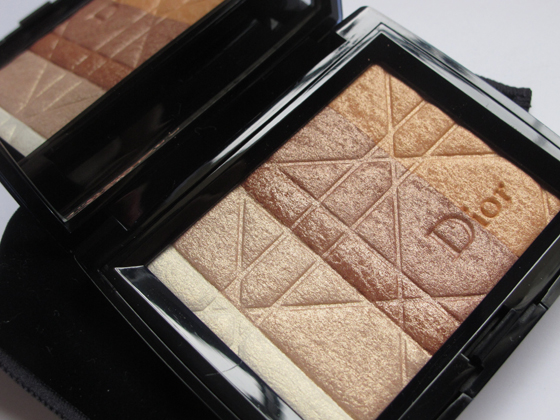 A close up.  It contains 5 shades of a golden tan.... from the palest off white to a healthy radiant tan shade.  When swirled together, they give the cheeks a warm glow.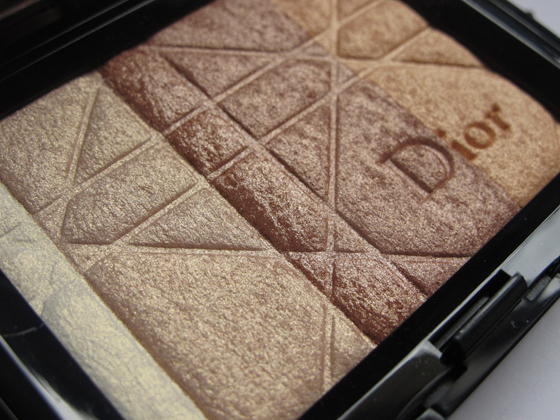 Here are the 5 shades swatched - the darker stripes has a peachy sheen to it... while the paler shades remind me of NARS Albatross. 
The texture is very fine, and the sheen is very subtle... it is not an in your face kind of shine, but the effect is there.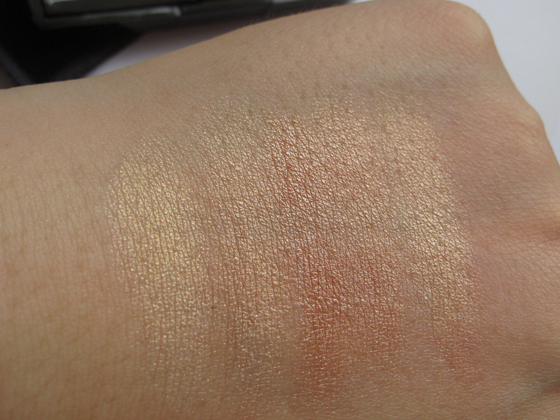 I then used my finger and swirled all the swatches together... and this is what I got.  which is a closer match to what it would look like when applied.  
I can see myself using this quite often.  Because it actually has some color, I can also use it to blend blushes...and also use on the eyes for some all over the eyelids action. 
Just one more look - I am so glad I managed to get this!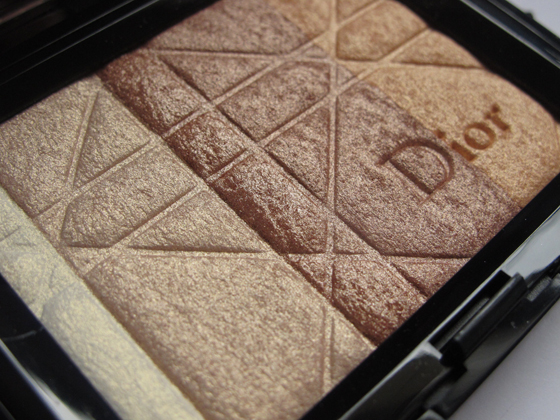 That's all, and thanks for looking!