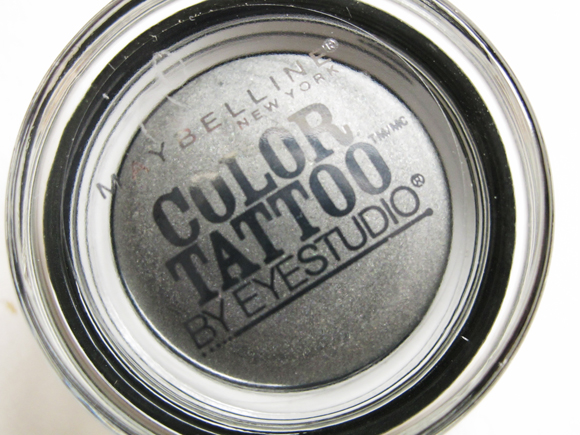 Hi hi!
I got myself one of the Maybelline Color Tattoo Eyeshadows during my recent US swap.  I could go crazy and get all the shades that I wanted, but I was being super good, and telling myself that I CANNOT buy more of such products - but I couldn't pass up not getting any when I have the chance.  I went for a rather olive-y+pewter+gunmetal type color, Audacious Asphalt.   These pots have been very much compared to the MAC paintpots (and I have since retired my paintpots because I never finished one pot and they turn dry after sometime) and they come in a great color range of brights and neutrals.
I wasn't disappointed at first swatch. Audacious Asphalt is quite shimmery, but the texture is smooth.  It really does feel and go on like a paintpot.  The color is quite intense, and feels like it is something I can wear on its own without setting with eyeshadow.  I have to actually wear it in an LOTD and then give my review of this product over the weekend.  I hope this range of eyeshadow pots come to Singapore soon - they will fly off the shelves IMMEDIATELY, I swear.
The packaging of these Maybelline pots, are exactly like the GA ETK pots (sturdy glass pot).  When I stacked them side by side, they look the same.
Here are some photos, swatches and comparisons: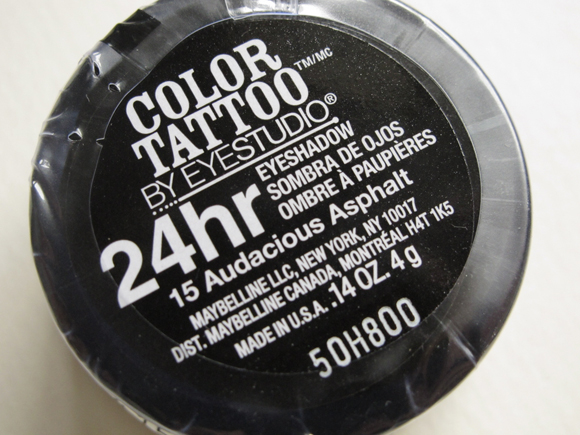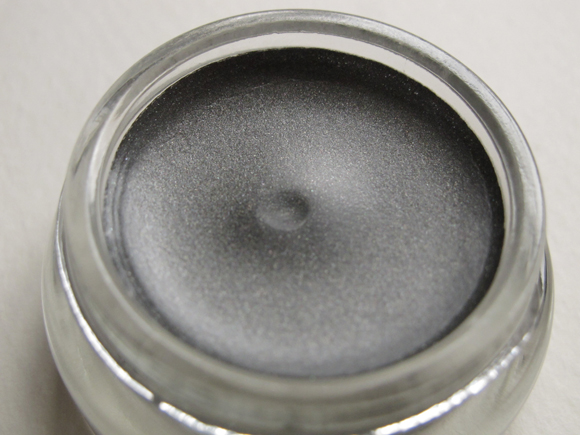 It is shimmery, but not as sparkly as the rest of my similar shades eyeshadow pots.  I didn't compare this to my powder eyeshadows though.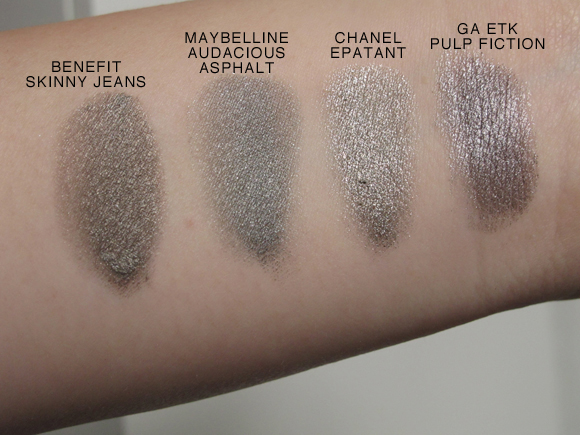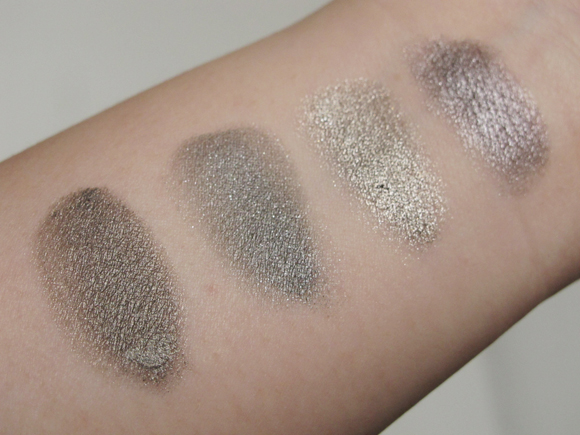 p/s If you want to see swatches of some of the other shades, stay tuned when Jerlaine posts them on her blog - she has 3 of these!  [link here]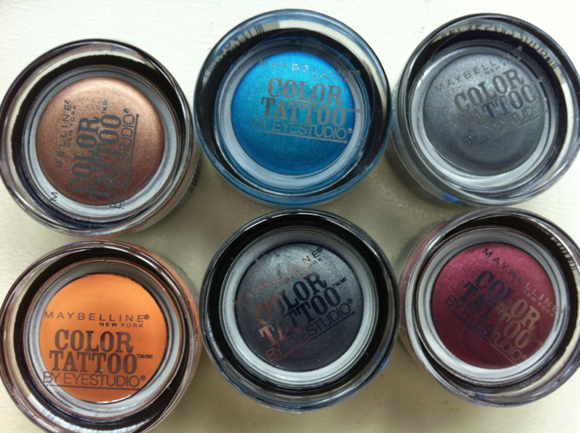 I hope this entry has been helpful.  Thank you for looking!